Electron Energy Encompasses Rocket Lab
With a stated mission to remove the barriers to commercial space by providing frequent and dedicated launch opportunities, Rocket Lab was created in 2006 by Peter Beck to deliver a range of complete rocket systems and technologies for fast and affordable payload deployment.
The company has announced the flight qualification and acceptance of the first stage booster of their Electron launch vehicle. All primary components of the stage—including engines, vehicle structures, avionics and software systems—were designed, developed and tested in-house at Rocket Lab.
Rocket Lab plans to initiate full vehicle testing in early 2017, once international launch licensing has been completed. The tests will occur from Rocket Lab Launch Complex 1, located on the Mahia Peninsula.

Electron is a two-stage vehicle which is 1.2 meters in diameter and 17 meters in height and is designed to deliver a 150 kg payload to a 500 km Sun-Synchronous Orbit (SSO), the target range for the high-growth constellation-satellite market. Dedicated Electron launches are priced from US$4.9 million. Electron is a carbon-composite, affordable, smallsat launch vehicle that uses Rocket Lab's 3D-printed Rutherford engines as the main propulsion system. Electron is 17 meters in length, 1.20 meters in diameter and has a lift-off mass of 12,800 kg.
"Rocket Lab has had a hugely successful year with qualification of all major vehicle systems, completion of Launch Complex 1 and considerable growth of our team and customer base," said Peter Beck, Rocket Lab CEO. "Our focus with the Electron has been to develop a reliable launch vehicle that can be manufactured in high volumes—our ultimate goal is to make space accessible by providing an unprecedented frequency of launch opportunities."
rocketlabusa.com
---
Falcon 9 Explosion Anomaly Is Determined
Over the past four months, officials at the Federal Aviation Administration (FAA), the US Air Force (USAF), the National Aeronautics and Space Administration (NASA), the National Transportation Safety Board (NTSB), along with several industry experts, have collaborated with SpaceX on a rigorous investigation to determine the cause of the anomaly that occurred September 1 at Space Launch Complex 40 (SLC-40) at Cape Canaveral Air Force Station in Florida.
This investigation team was established according to SpaceX's accident investigation plan, as approved by the FAA. As the primary federal licensing body, the FAA provided oversight and coordination for the investigation.
Investigators scoured more than 3,000 channels of video and telemetry data covering a very brief timeline of events—there were just 93 milliseconds from the first sign of anomalous data to the loss of the second stage, followed by loss of the vehicle.
Because the failure occurred on the ground, investigators were also able to review umbilical data, ground-based video, and physical debris.
To validate investigation analysis and findings, SpaceX conducted a wide range of tests at its facilities in Hawthorne, California, and McGregor, Texas.
The accident investigation team worked systematically through an extensive fault tree analysis and concluded that one of the three composite, overwrapped pressure vessels (COPVs) inside the second stage liquid oxygen (LOX) tank failed.
Specifically, the investigation team concluded the failure was likely due to the accumulation of oxygen between the COPV liner and overwrap in a void or a buckle in the liner, leading to ignition and the subsequent failure of the COPV.
Each stage of Falcon 9 uses COPVs to store cold helium, which is used to maintain tank pressure, and each COPV consists of an aluminum inner liner with a carbon overwrap. The recovered COPVs showed buckles in their liners. Although buckles were not shown to burst a COPV on their own, investigators concluded that super chilled LOX can pool in these buckles under the overwrap.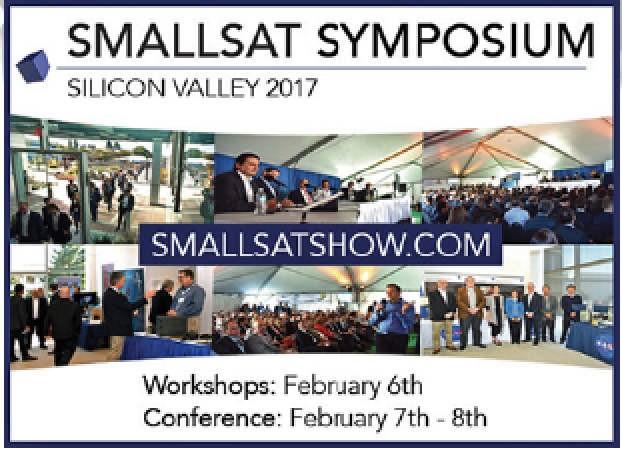 When pressurized, oxygen pooled in this buckle can become trapped; in turn, breaking fibers or friction can ignite the oxygen in the overwrap, causing the COPV to fail.
In addition, investigators determined that the loading temperature of the helium was cold enough to create solid oxygen (SOX), which exacerbates the possibility of oxygen becoming trapped as well as the likelihood of friction ignition.
The investigation team identified several credible causes for the COPV failure, all of which involve accumulation of super chilled LOX or SOX in buckles under the overwrap. The corrective actions address all credible causes and focus on changes which avoid the conditions that led to these credible causes.
In the short term, this entails changing the COPV configuration to allow warmer temperature helium to be loaded, as well as returning helium loading operations to a prior flight proven configuration based on operations used in over 700 successful COPV loads.
In the long term, SpaceX will implement design changes to the COPVs to prevent buckles altogether, which will allow for faster loading operations.
SpaceX is targeting return to flight from Vandenberg's Space Launch Complex 4E (SLC-4E) with the Iridium NEXT launch on January 8 (Please see http://www.satnews.com/story.php?number=1267433707).
SpaceX greatly appreciated the support of their customers and partners throughout the anomaly investigation process—the company looks forward to fulfilling their manifest in 2017 and beyond.
www.spacex.com
---
OneWeb's New Jobs and Blue Origins New Steel in the New Year
New jobs becoming available at the start of a New Year... now there's a positive announcement to start off 2017.
OneWeb plans to build a constellation of nearly 650 small satellites in LEO and will construct a pair of major new space manufacturing facilities at Kennedy Space Center's Exploration Park in order to accommodate the satellites' production.
The company will expand broadband Internet access around the world, with a first batch of 10 launching in early 2018.
The company had a nice 'holiday bonus' with a billion-dollar momentum boost from investors.
On December 19, OneWeb announced a $1 billion investment by SoftBank Group of Japan, which owns Sprint, and they added that earlier investors were pumping in another $200 million.
"OneWeb is a tremendously exciting company poised to transform Internet access around the world from their manufacturing facility in Florida," said Masayoshi Son, chairman and CEO of SoftBank in a statement.
The companies said the new investment would create 3,000 jobs over four years, though no total was projected for Florida.
The local satellite manufacturing operation, announced in April, was expected to bring 250 jobs.
Founder Greg Wyler says the company's goal is to connect every school by 2022, and "fully bridge the digital divide" with affordable Internet available to all by 2027.
The roughly 330 pound spacecraft will be built—at a rate of as many as 15 a week—by OneWeb Satellites, a joint venture between OneWeb and Airbus.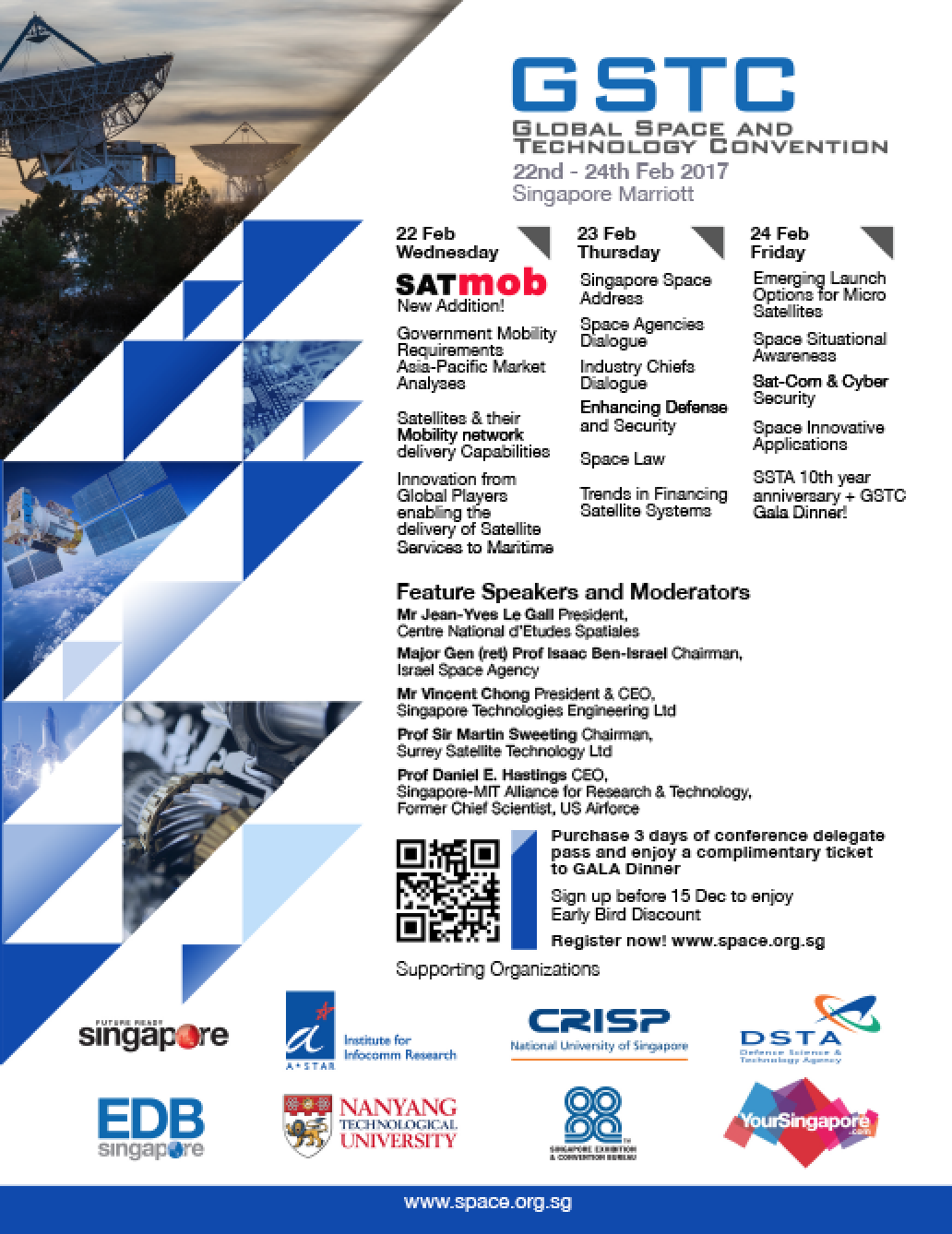 A roughly 100,000 square-foot satellite factory is being designed for construction next year at Exploration Park, on NASA land managed by Space Florida.
"The SoftBank investment is a major testament by the marketplace on the credibility of OneWeb," said Space Florida President and CEO Frank DiBello. "It's not only a billion dollars, but it represents distribution capability. When you add that with the other investors that are already in there, they have a very impressive array of financial supporters."
Those supporters include Airbus Group, Qualcomm, Hughes Network Systems, Intelsat, Coca-Cola and Virgin Group.
Ground has not been broken yet on the satellite factory, but DiBello said the design-build project remains on schedule.
"The company has made significant progress on the design part of that," he said. "They should be able to still meet their intended delivery date on the facility by this time next year."
OneWeb's factory will sit across the street from a more massive facility in which Blue Origin plans to build stages for giant New Glenn rockets, which will stand up to 313 feet tall.
Portions of the complex totaling 750,000 square feet, which is expected to employ about 330 people, are already in place.
"The team has made extraordinary progress," company founder Jeff Bezos, the billionaire founder and CEO of Amazon.com, said in an early December update. "As you can see here, the first steel is now going up."
The New Glenn facility could be completed late next year or in early 2018. Blue Origin, in 2018, hopes to fly space tourists on suborbital New Shepard spacecraft launched from Texas, and aims to launch an orbital New Glenn rocket from Cape Canaveral Air Force Station's Launch Complex 36 by the end of the decade.
DiBello said crews were installing 100 pieces of steel a day at the Merritt Island factory site.
"They're moving at light speed," he said. "Even though their motto is 'step by step, ferociously,' and they liken it to the turtle, the reality is they're moving very quickly."
---
451 Research Offers Their Voice of the Enterprise IoT Report
451 Research's latest Voice of the Enterprise: Internet of Things (IoT) Organizational Dynamics survey of nearly 1,000 enterprise IT buyers worldwide reveals that 71 percent of enterprises are gathering data for IoT initiatives today.
This is a three percentage point increase from the previous quarter's Voice of the Enterprise: IoT Workloads and Key Projects survey.
Security remains a concern, with 50 percent of respondents citing it as the top impediment to IoT deployments. This was followed closely by 41 percent who cited IoT's lack of perceived Return on Investment (ROI) and benefits.
Nonetheless, organizations are forging ahead with IoT initiatives and opening their wallets to support IoT deployments. Enterprise IT respondents with IoT initiatives underway expect their mean IoT-related spending to grow by a robust 33 percent over the next 12 months.
451 Research's latest study indicates that IoT deployments and usage will be particularly strong in enterprise initiatives around data and transactional intensive workload categories, such as data analytics and security.
IoT-specific projects include things like data collection and analysis of financial, healthcare or industrial functions; the uptime/reliability of mission-critical line of business servers and applications; as well as monitoring the efficiency and costs related to a specific business operation or department such as a hospital emergency room.
Furthermore, there is a distinct and significant portion of IoT transitions occurring organically as Enterprises' IT systems, networks and infrastructures are naturally becoming IoT-enabled by intelligent sensors and predictive analytics capabilities embedded in IT equipment, such as semiconductors, motherboards, devices (e.g., cameras and HVAC systems), servers, applications, smartphones, switches and routers.
"When it comes to IoT adoption, pragmatism rules," said Laura DiDio, Research Director at 451 Research and lead author of the study. "The survey data indicates enterprises currently use IoT for practical technology purposes that have an immediate and tangible impact on daily operational business efficiencies, economies of scale and increasing the revenue stream."
The survey reveals that data analytics is playing an increasingly crucial role in delivering value to IoT ecosystems with 69 percent of respondents using data from IoT endpoints (e.g., security and compliance) to reduce risk.
Other highlights from the 451 Research Voice of the Enterprise: IoT Organizational Dynamics survey:
• 90 percent of enterprises will increase IoT spending over the next 12 months and 40 percent of respondents will raise IoT-related investment by 25 percent to 50 percent compared to 2016.
• Enterprises are split regarding a present IoT skills shortage: 54 percent of respondents to this question said lack of trained IoT staff is not an issue for their organization, versus 46 percent who said they are having difficulty filling IoT-related positions. The latter group identified IoT security and data analytics as the areas with the greatest dearth of expertise.
• 68 percent of corporations currently take advantage of IoT data to optimize operations, such as performing preventative maintenance, reducing downtime in factory equipment and fleet management.
• 42 percent of enterprises use IoT data to develop new products or enhance existing products and services.
The Voice of the Enterprise: IoT Organizational Dynamics study focuses on enterprise end-user adoption and the business and technology drivers associated with IoT and related data analytics adoption and challenges.
Based on research conducted in August through October 2016 with nearly 1,000 enterprise IT professionals worldwide, the quarterly study combines 451 Research's analysis with survey responses and in-depth interviews from a panel of more than 48,000 senior IT buyers and enterprise technology executives.
451research.com/
---