It's not just TV networks that benefit from monitoring to ensure the delivery of high quality images: Norway's aquaculture industry benefits from it too.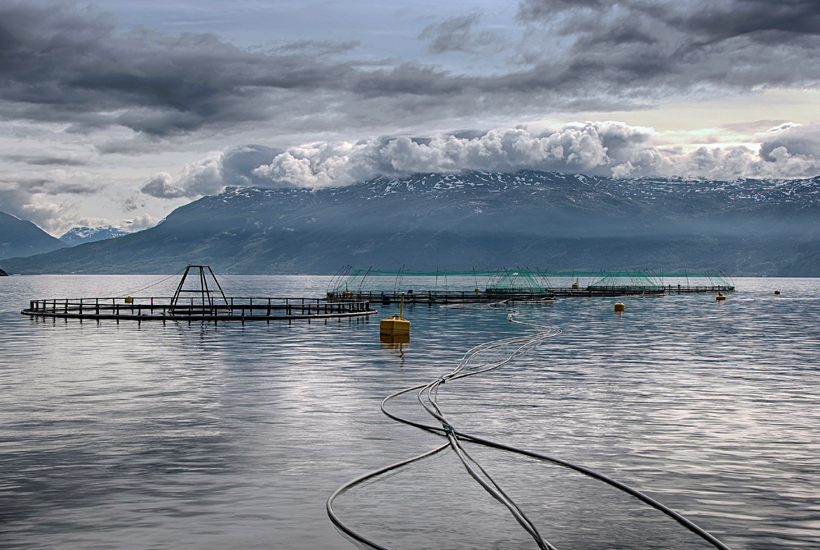 If healthy eating is of interest, then the chances are that omega-3 is a supplement under consideration for consumption. Extensive research has confirmed that omega-3 is extremely beneficial for the human heart and circulation system.
The main source of omega-3 is oily fish — and one fish in particular. As people focus increasingly on their diet, the last few years has seen the sales of salmon rapidly increase. That's been good news for Norway — that nation is the world's biggest producer of Atlantic salmon and the second largest seafood exporter in the world.
Last year, the country exported — to 130 countries — two million tons of seafood worth NOK74.3 billion (8.1 billion euros). That included 800,000 tons of salmon valued at NOK49.2 billion (5 billion euros) — up 29 percent over the previous year. When noting Norwegian exports, aquaculture is second only to oil and gas.
Norway's pre-eminence in this market segment is a function of the nation's environmental suitability. Norway has a long (80,000 kilometer) jagged coastline and the resulting fjords creating an ideal combination of almost limitless, pure, clear, cold sea water — in relatively sheltered and accessible conditions.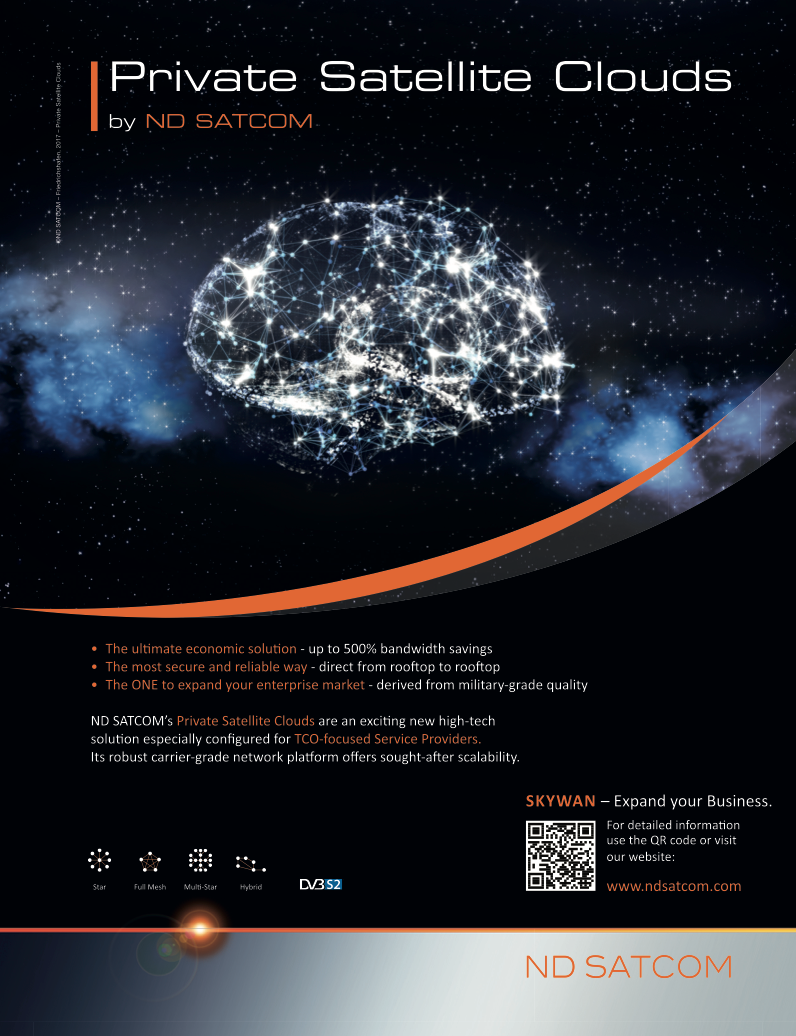 As well as providing a livelihood for an estimated 21,000 Norwegians, there is a lot of money at stake in aquaculture — especially in farming salmon. Aquaculture is also a sensitive environmental issue. It's unsurprising, therefore, that the industry has been quick to implement technologies that can make salmon farming more efficient and to maximize return on investment, all the while attempting to make the industry more acceptable to environmentalists.
Perhaps the biggest single threat to the industry are the sea lice which can infest the salmon and cause the premature death of young fish. Here, 'skirts' within the nets have been developed to shelter the salmon from the lice. Remotely operated vehicles are deployed for inspection of the nets within which the salmon are maintained — any damage can allow fish to escape, with catastrophic financial (and environmental) results. Acoustic deterrents are used to keep the predators away from the fish.
One company looking for technology solutions was Linga Laks (trans: Linga Salmon). Founded in 1978 by Rolv and Åsta Haugarvoll with an initial stock of 5,000 fish, the company now farms 2.5 million salmon each year, creating 11,000 tons of gutted fish and a turnover of NOK600 million (650,000 euros) at Hardangerfjord where 40 people are employed.
Key Challenge
One of the key challenges in salmon farming is the feeding of the fish, which is a 24/7 process. In an enterprise the size of Linga Laks, feeding is carried out automatically by a series of tubes. Feed too little, and the salmon won't grow as quickly as they should. Feed too much, and the water beneath the farm quickly becomes polluted, not to mention the waste of money.
How to discover the correct amount of food to deliver to the salmon? The answer is video cameras, placed around each net, that are trained on the fish. An observer watches the salmon's behavior to assess their level of interest in eating. However, in the rocky, mountainous terrain that is characteristic of Norway's coastline, getting those video images from the nets to the control room is
a challenge.
Linga Laks turned to Bridge Technologies' long-time customer, Steinar Foss Andersen, the founder of KvamNet. KvamNet was originally established to bring a modern, high speed communications infrastructure to the local community, delivering TV programming and Internet access. Over a number of years, the network has been developed to provide fiber optic communications to many homes in the area. Where such is impracticable, homes are served by a network of around 20 antenna masts.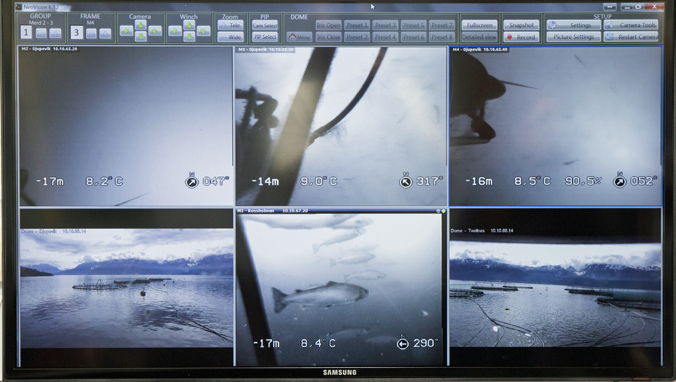 What Linga Laks needed was a way of taking the video output from the cameras installed at some eight net locations and to then deliver that video to the surveillance monitors at the company's headquarters some 30 to 40 kilometers away. A key design consideration was that the cameras had to transmit images of high quality, essential if the interaction of the salmon with the feed is to be accurately observed, as well as to be able to precisely determine the condition of the nets. This meant creating a network capable of high bandwidths: with each camera transmitting at 100 Megabytes/second, the ultimate link to Linga Laks HQ needed to be capable of Gigabyte speeds.
Working with long time supplier Ubiquiti Networks, Steinar devised a solution that combined wireless communications from the camera servers into a single Gigabyte link to the Linga Laks control room, taking advantage of the existing network infrastructure.
High Quality Images
While the available bandwidth is certainly sufficient to deliver the high quality images necessary, Linga Laks also benefits from KvamNet's implementation of a Bridge Technologies network analysis solution.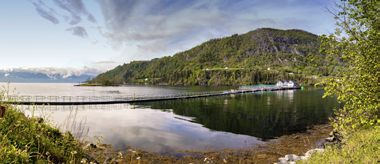 Playing a key role in the management of KvamNet is the Bridge VB288 Objective QoE Content Extractor, which performs objective video and audio monitoring of MPEG-2, H.264/MPEG-4 and H.265/HEVC streams and offers a unique web browser-based remote video-wall capability providing full visual status
from any location. This means that Steinar can view the performance of the entire network, know exactly what's going on and quickly identify potential problems from his office or wherever he may be located.
The VB288 is complemented by a number of Bridge microVB network analyzers — soon to be further augmented — and a number of VB1 Series probes, which are still delivering reliable performance almost a decade after they were initially installed.
The Bridge solution was primarily installed to ensure that the TV pictures being received by domestic customers were of the required quality; however, this solution also ensures that the images the Linga Laks observers receive are of a high enough quality to deliver information that can cause any appropriate remedial action to be undertaken quickly.
Linga Laks are delighted with the solution KvamNet designed for them — and it's caught the attention of other salmon farms in the area, with whom Steinar is now in discussion.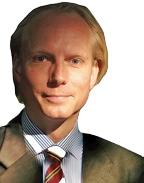 Normally, the business at Bridge Technologies is about improving the health of media networks. On this occasion, it's true to say the company is making a small, yet highly noticeable, contribution to the health of the world.
www.bridgetech.tv/
Simen K. Frostad is Chairman and co-founder of Bridge Technologies. With 22 years of industry experience, Simen founded Bridge Technologies in 2004, after creating the world's first IP/MPLS contribution network for Scandinavian sports coverage. Simen had previously built the first multi-camera hard disk recording system for episodic drama production in 1998, and the first nonlinear sports editing facility during the 1994 Winter Olympics.
---