First-class content, anytime and anywhere... a IP over satellite breakthrough
Content, content, content — the global appetite for direct to device streaming shows no sign of being satisfied anytime soon. More choice, new content types and more personalization put service providers and distributors in a prime position to capitalize on technological advancements made in the satellite communications (SATCOM) sector.
---

---
Satellite can provide an unrivaled cost economics for end users and reach territories where internet access is patchy. Plus, new developments and research mean that the introduction of IP over satellite means we can deliver pure data transmission, with video as a prime example. Developments in IP networking, Over-the-Top (OTT) services and satellite capabilities are converging into exciting ecosystems such as SKYflow — ensuring that full advantage of the new age of content delivery is acquired.
The Background To A Breakthrough
Streaming services are revolutionizing how we watch TV and consume content. OTT services are replacing traditional viewing behavior, allowing viewers to stream content on any device, at anytime, anywhere. According to Uscreen, the total number of users of OTT services is set to increase to 3.7 billion by 2025 — that's 48% of the world's population.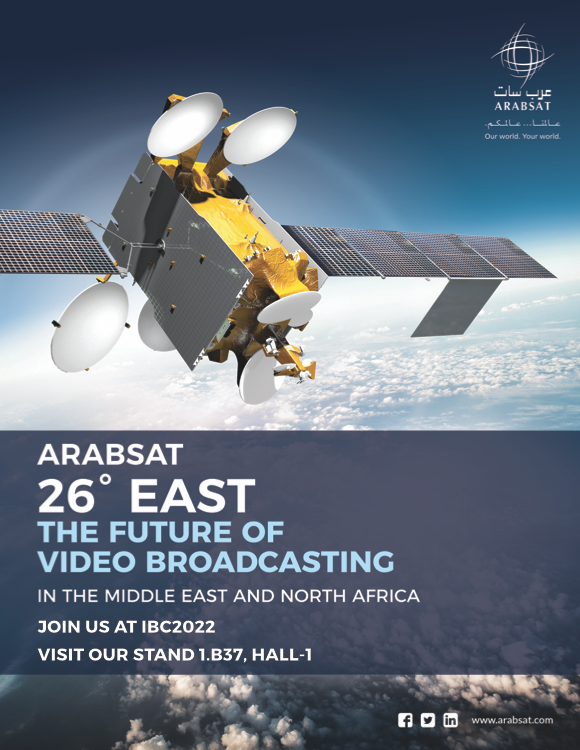 Why satellite? Well, satellite's ability to multicast is unrivaled and is integral to successful content distribution. Another benefit is that the technology can also deliver content efficiently over a vast geographical area. It can be cost-effectively and easily scaled to a growing population of receivers and address more content.
Not All Plain Sailing
There are, however, challenges facing service providers. Video consumption on second screens, such as smartphones, tablets and PCs, is also increasing dramatically. Consumers also expect to receive their content on demand, at any time, at any location and with the best image quality and uninterrupted playback.
The internet-dependent environment has perennially been shown to have limitations. It is challenging to deliver a uniform quality to all consumers, for example. The problem is that the same environment contains a universe of material extending far beyond pure entertainment into a vast array of professional and business services.
Adding to the complexities is the need to meet these trends in locations where connectivity isn't so prevalent.
These are challenges for which there haven't been practical solutions. Satellite, previously, wasn't' thought to be compatible with OTT services. Now, however, as critical R&D work has found the correct solutions, it's become obvious that satellite actually has a crucial role to play as we move toward the future of OTT delivery.
SKYflow: A Gamechanger For Content Delivery
This demand for access to first-class content at anytime and anywhere is being tackled head on by a consortium of companies that is creating an ecosystem that allows the first, end-to-end, multi- vendor demo of the B2C use of Native IP — demonstrating origination, transport, reception and consumption of live OTT video over satellite.
To enable service providers and telcos to deliver content to satisfy the many use cases that require satellite delivery of OTT services — be it media and broadcast, or the plethora of other use cases beyond them including helping educational institutions, healthcare and mobility markets — ST Engineering iDirect has collaborated with company partners to create a breakthrough, multicast, ABR (Adaptive Bit Rate) ecosystem.
At a time when the broadcast sector is seeing unprecedented change, with digital firmly on the scene, the classic challenge of latency issues around internet media has been a barrier to satellite formatting. Now, the arrival of new technology allows the industry to dramatically reinvent OTT outreach and completely change the status quo.
Combining the power and bandwidth of satellite with huge viewer convenience and flexibility, the ability to send OTT video content over satellite represents a completely new — and highly significant — industry landmark. It's also one that is fully DVB-NIP (Digital Video Broadcasting- Native IP) compliant, meeting the new standard being developed by DVB. The delivery of native IP over satellite creates a range of possibilities for mobile and multi-room viewing, education video distribution and network cost savings.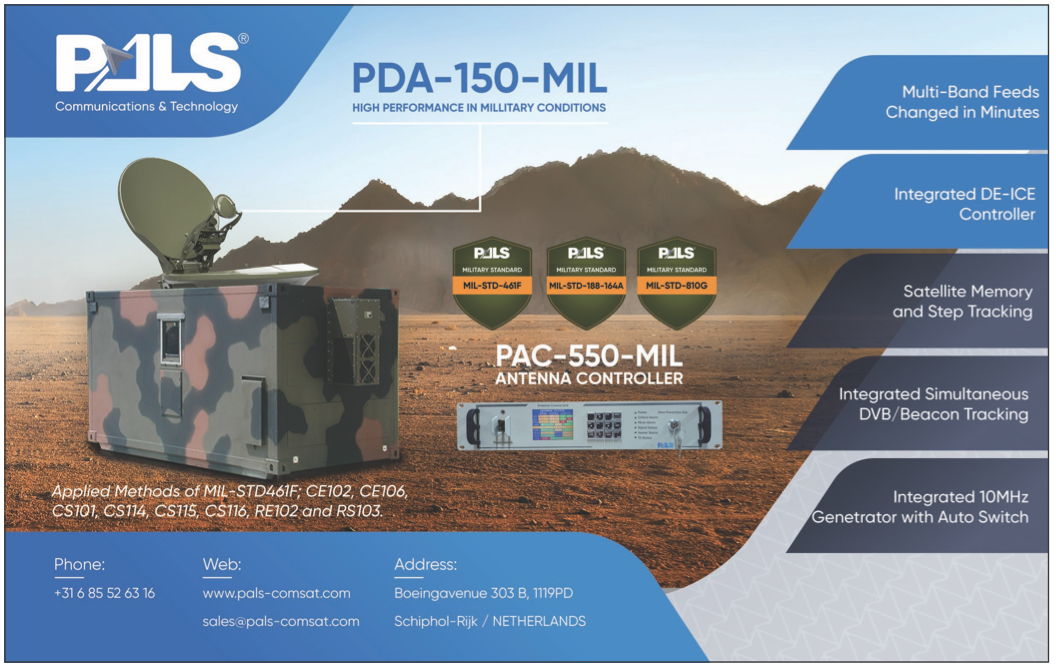 The coming together of the companies to create this innovative ecosystem has redefined satellite's role in OTT delivery and will enable service providers and telcos to deliver content to any device in any location and will satisfy the many use cases that require satellite delivery of OTT services.
What's In It For Service Providers?
From the satellite perspective, existing video service providers can enjoy an open door to OTT business models. Meanwhile, newer entrants can see value in satellite to offload congested backbones and expand the footprint - and satellite transmission is fully compatible with the standardization currently underway across diverse telecommunications networks.
Mobile network operators (MNOs) will be able to complement their 5G services with satellite connectivity to offload terrestrial networks at a large scale. They will be able to take advantage of satellite's inherent multi-casting/ broadcast functionality for all new use cases, such as connected cars, while preserving a high-value wireless spectrum for latency-sensitive services. Or, they can use satellite's longer range to complement the buildout of 5G in remote areas where developing terrestrial networks for enhanced broadband services is simply too cost prohibitive.
That massive outreach can go straight to billions of connected devices in people's hands, meaning that network boundaries will be pushed further than ever before to enable new types of applications and services across almost every industry. All this market growth is only set to increase — and, of course, traditional barriers to content options no longer apply.
The use cases are widespread, as well, and go beyond simply entertainment. Educational institutions can reach their students, almost regardless of location, the technology effectively brings education to everywhere in the world. Healthcare providers can offer telemedicine services, reaching households across very broad demographics — for example, there may not be access to a computer, but the via the television, families can enjoy vital information and content.
For Government and Defence, SKYflow can help the avoiding of gaps in critical data and end-to end access regardless of context, place, urgency and application. For the aeronautical sector, it is a near ideal solution to the most challenging issues of global coverage and range. For land mobility and maritime, SKYflow offers freedom from endless connectivity searches and flexible access to channels 24/7.
Fit For The Future
The advancements in satellite technology — such as the capabilities of HTS (High Throughput Satellites) — and all-IP networking and the popularity of OTT services — mean that the sector is at a transformative point. For service providers and content deliverers to fully realize the potential of satellite, the answer lies in the collaborative efforts and ecosystems being fostered to drive forward the new age of content distribution via satellite.
Read more about SKYflow in our whitepaper, available at this direct link...
www.idirect.net
---