With 50 launches together over the last 30 years, for more than 20 different satellite operators, Arianespace and SSL have mastered the art of teamwork.
In July of 2015, the companies will celebrate their 50th mission together with the launch of Star One C4 for Embratel Star One, Latin America's largest satellite operator. Arianespace and SSL first worked on a launch together in 1983.
Over the years, the companies have learned the value of close collaboration at the planning stages and at the launch base.
"Arianespace makes something as incredibly complicated as launching a million pounds of explosives into space to deliver a satellite look easy," said Mr. John Celli, president of SSL. "It takes experience, capability, skill and organization to do that and they project confidence in everything they do, and work together with us and our mutual customers with the precision of clockwork."
Leading up to the 50 satellites milestone, SSL and Arianespace worked together with DIRECTV on the successful launch of DIRECTV 14 in December 2014, which was their 48th mission together. The launch of THOR-7 in April 2015 for Telenor Satellite Broadcasting (TSBc) was the 49th mission together.
Important Milestones
The relationship between Arianespace and SSL has been highlighted by many important milestones, including the first SSL-1300 satellite ever launched and the launches of two of the world's largest commercial satellites ever built, IPSTAR for Thaicom, and the EchoStar T-1 satellite, which was called Terrestar-1.
This teamwork started with Intelsat 507, which was built when SSL was owned by Ford Motor Company and was known as Ford Aerospace. This was the first time SSL and Arianespace worked together and the satellite, built for Intelsat, was delivered to orbit aboard an Ariane 1 launch vehicle in 1983. Now, 32 years later, with ever advancing performance on the satellite and launch vehicle side, the companies are highly experienced at working together and providing exceptional service for satellite operators.
The First 1300
One of the most significant moments for SSL was the launch of the first SSL-1300 satellite in the summer of 1989. SUPERBIRD-A, which was launched on the Ariane 4, was built for the Space Communications Corporation (SCC) of Japan, which is now SKY Perfect JSAT Corporation.
The platform was named "1300" because, at that time, the satellite had a dry mass of about 1,300 kg. The 1300 continues, to this day, to be one of the industry's most popular platforms, due to the highly adaptable design that continues to incrementally evolve to incorporate advances in technology. Now, satellites designed on the 1300 platform can have a dry mass of as much as 4,200 kg. The heritage of the 1300 is maintained, all the while allowing careful insertion of new developments, such as electric propulsion in 2004 and a highly advanced data handling system in 2013.
Over the years, the 1300 earned a reputation for high reliability while providing the flexibility for a broad range of applications and technology advances. SUPERBIRD-A, for example, was a powerful satellite in 1989, with a game-changing 3 kW power level and an intended life of 10 years. Now the 1300 provides power levels of up to 25 kW and on orbit life of 15 years… or more.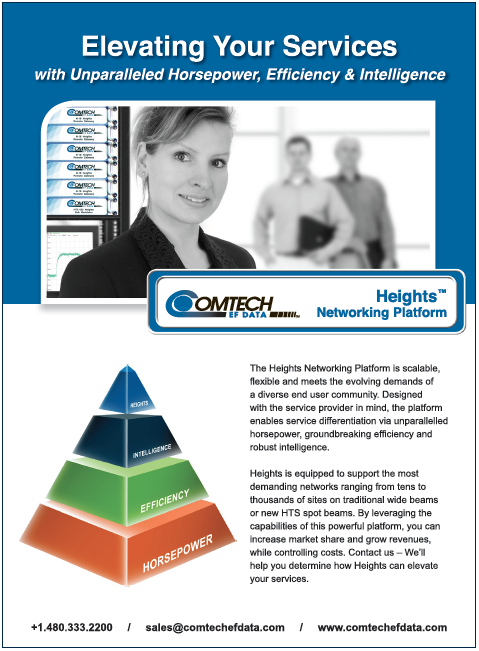 The Ariane 4
While SUPERBIRD-A was a historic first, the rocket that delivered the satellite to orbit, the Ariane 4, already had a championship pedigree. The Ariane 4 launch vehicle was extremely popular, capturing roughly 50 percent of the commercial satellite launch market during its lifetime with 113 successful launches.
One reason the Ariane 4 launcher was popular revolved around the rocket's flexibility—each launch could be customized to include either solid strap on boosters, liquid strap on boosters, or a combination of both, depending on the lift requirements of the mission.
In addition to this flexibility, the Ariane 4 launcher was a dual manifest launch vehicle, which meant the rocket could launch two satellites on the same flight. However, although the Ariane 4 launcher had the benefit of being customizable for each mission, the sheer power necessary to carry some of the higher mass satellites that were starting to emerge as technologies advanced was lacking.
Heavier Payloads
With the mass of commercial GEO satellites on the rise to accommodate more capable and complex payloads, there was demand for a launcher with the power to haul these satellites into orbit. This led to the development of the powerful Ariane 5 launch vehicle, which was also designed for dual launch capability. The first SSL-built satellite to launch on the Ariane 5G was Optus C1, which was built for Australian operator, Optus. Optus C1 is a commercial satellite that also hosts multiple military payloads for the Australian Defence Force, launched on an Ariane 5 in 2003.
Breaking the record for the largest commercial satellite ever launched, the Ariane 5G+ was able to accommodate the launch of SSL-built THAICOM 4 (also known as IPSTAR) in 2005. With a launch mass approaching 6,500 kg., IPSTAR was the world's first High Throughput Satellite (HTS) and was built for Thai satellite operator, Thaicom, and the satellite currently provides broadband service throughout the Asia Pacific (APAC) region.
In 2009, TerreStar-1, an S-band mobile satellite services (MSS) satellite now known as EchoStar T-1, broke another record for launch mass, which required a dedicated Ariane 5 ECA launch vehicle. The satellite was featured in the 2011 edition of "The Guinness Book of World Records" as the heaviest commercial satellite ever launched at 6,903.8 kg. (15,220.27 lb). The European Space Agency (ESA) used this flight to demonstrate the Ariane 5 ECA qualification for large single spacecraft launches.
32 Years Of Success
SSL had satellites launched on each of the successive Ariane launch vehicles, Ariane 1 through Ariane 5. Coming in 2016, the companies will collaborate regarding a launch on the smaller Vega launch vehicle, which first entered into service in 2012. Last March, at Satellite 2015 in Washington, D.C., Arianespace announced that the company was awarded a contract to launch four innovative Earth observation LEO satellites that SSL is building for Google's Skybox Imaging on its Vega launcher. This will be the first Vega launch for a U.S.-based satellite manufacturer and will mark yet another milestone in the long term SSL and Arianespace relationship.
Professionalism + Teamwork
John Celli, president of SSL, has worked at SSL throughout the company's history with Arianespace. He said there is always a strong sense of satisfaction when a satellite, which takes 20 to 30 months to build, gets launched into space. He particularly looks forward to every Arianespace mission with an SSL-built satellite because he knows that the launch teams bring a long history of professionalism and teamwork and he can expect a close collaboration and a well-coordinated mission, as the launch teams work side by side during the month long preparation that leads up to each launch.
"The SSL and Arianespace launch teams work very well together, sharing a focus on exceptional service and uncompromising quality," said Mr. Celli. "I'm proud of our long history together and look forward to seeing launches on the Vega and eventually on the Ariane 6."
Stephane Israel, Arianespace CEO, said that SSL is an excellent partner at launch base and that the two companies are committed to the success of their mutual customers, the satellite operators.
"The 50 missions that Arianespace and SSL have performed together over the last three decades are an extraordinary achievement, and provide overwhelming proof we have a remarkable relationship for the benefit of our customers. It is based on mutual respect and a shared culture of excellence" he said. "We continue to expect great things from this admirable partnership."
"SSL has a great working relationship with Arianespace," said Grant Gould, Launch Systems Manager at SSL. "We know each other's requirements and capabilities so well that when changes are required by one side or the other, we are usually able to achieve our mutual goals without an issue. Arianespace shares in our vision and goals, while at the same time providing an environment which, I'm glad to say, is often a lot of fun."
Now, after a partnership thirty years in the making, SSL and Arianespace are celebrating their 50th mission together with the launch of the Star One C4 satellite in July 2015. There is nothing more gratifying than a successful launch and the two companies have shared so many of those. "The future of the SSL and Arianespace partnership looks very bright," said Mr. Celli. "I expect it to continue and flourish for many years to come as satellites and launch vehicles continue to evolve."

Rich Currier is the Senior Vice President of Business Development for SSL.
---