Microsemi debuts new options for their SyncServer S600 series
Microsemi Corporation has released new hardware and software options for the firm's popular SyncServer S600 series of time servers and instruments.

The recent enhancements improve time synchronization over enterprise Ethernet networks and supply timing signals for satellite uplink communications as well as improved military radar operations.
"The SyncServer S600 series provides highly accurate, reliable and secure time for a variety of applications, not the least of which are the extremely precise low phase noise 10 MHz signals used in military radars and satellite uplinks," said Paul Skoog, senior product line manager at Microsemi. "We're committed to helping our customers improve the performance of their systems by improving the performance of ours. These high-quality timing signals enable radars to track difficult targets as well as to improve the quality and data throughput of satellite communications systems."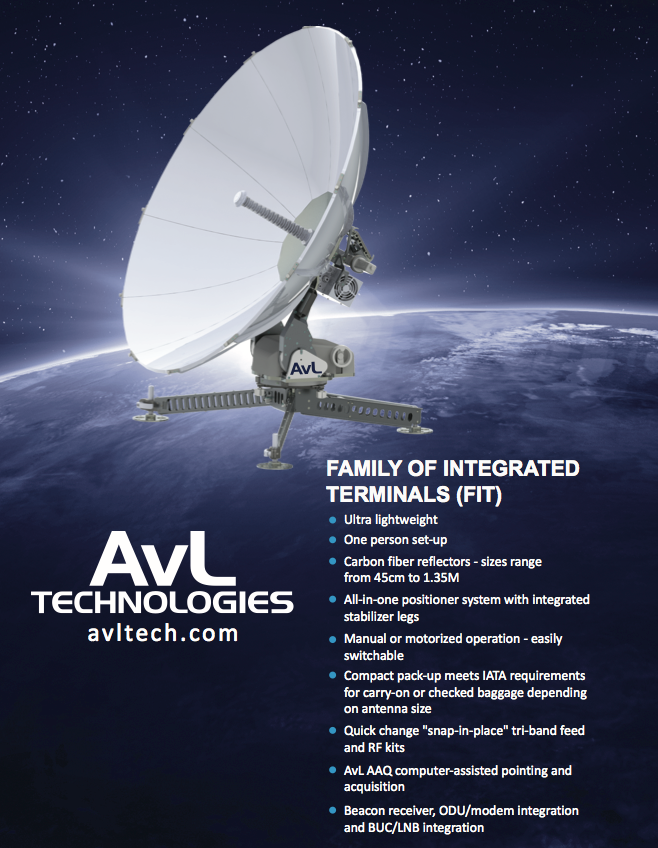 Enterprise and financial customers also look to the SyncServer S600 series to meet the timing and synchronization needs of their rapidly evolving networks, particularly for compliance purposes such as the European MiFID II directive, which specifies highly stringent time accuracy requirements for stock trading systems.
Also applicable for laboratories and test and measurement companies, this latest release of Microsemi's S600 hardware and software includes support for the IEEE™ 1588 multi-port, multi-profile Precision Time Protocol (PTP), which allows the S600 to operate as an independent grandmaster clock on each Ethernet port — delivering cost savings and network deployment flexibility to customers. This is coupled with a new 10GbE interface to easily interoperate with a wider variety of network and stock trading topologies.
The newly enhanced SyncServer S600 and S650 can be equipped with two 10 GbE Ethernet small form-factor pluggable (SFP+) ports ideal for customers needing to maximize PTP grandmaster performance in a cost-effective 1 rack unit (1U) chassis.
In addition, the S650 can measure the accuracy of PTP hardware slaves that are synchronized to the S650 grandmaster by way of a new external 1 pulse per second (PPS) measurement option.
The combination of these devices' new hardware and software features support Microsemi's expanding leadership position as a cost-effective enterprise PTP grandmaster provider delivering accurate and reliable time to critical systems.
Microsemi's SyncServer S600 series meets the time and frequency requirements of multiple vertical markets, particularly the global military radar market, which is estimated to reach $10 billion by 2024 with a compound annual growth rate (CAGR) of 2.6 percent between 2016 and 2024 according to market research firm Variant Market Research.
The firm also identifies how radar in military applications is widely used for air traffic control, early warning detection of missiles, navigation at sea and surveillance of air and ground. The versatile SyncServer S600 series meets the needs of today's demanding timing requirements and scales to meet the needs of the future.
www.microsemi.com
---
Clyde Space acquired by ÅAC Microtec AB
The Swedish space tech company ÅAC Microtec AB ("AAC") has entered into a share sale and purchase agreement to acquire 100 percent of the shares in UK based Clyde Space Ltd ("Clyde Space") (the "Transaction"), a leading player in the global, high-growth smallsat market.
The acquisition will be paid for with 30,466,326 newly issued shares in AAC and GBP 2 million in cash, equivalent to approximately SEK 294 million (at a share price of 8.90 SEK/share).
After completion of the acquisition, Clyde Space owners will hold 49 percent of AAC.
Being a fast-growing forerunner in the "New Space" market, Clyde Space has supplied complete platforms as well as more than 2,000 subsystems for small spacecraft.
In the cubesat sector, Clyde Space is a market leader, supporting between 30 and 40 percent of all current and past missions.
For the period Q1-Q3 2017, Clyde Space's revenues amounted to approximately GBP 3.98 million, corresponding to approximately million SEK 45 million. EBITDA for the same period amounted to approximately GBP -0.03 million, corresponding to approximately SEK -0.3 million[1].
The company employs 77 individuals in Glasgow, Scotland.
aacmicrotec.com
www.clyde.space
---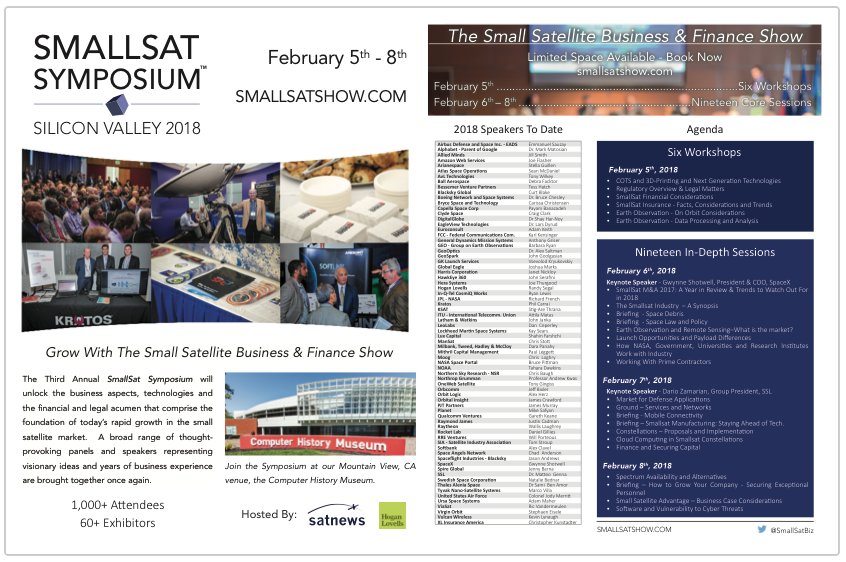 ---
Smaller than small smallsats — Microns
A veteran of the industry known for bringing Emerging Markets Communications (EMC) from a start-up to a successful company is announcing a new project with AST&Science that will create satellites that weigh only seven ounces for government and commercial use.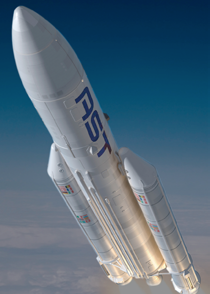 Abel Avellan has launched a venture to manufacture a new generation of ultra-small satellites.
The manufacturing plan for AST&Science Lic.™ is to build a new kind of ultra-small satellite which is designed to be placed into Low-Earth Orbit (LEO). The satellites, called Micron, by the company, weigh approximately seven ounces and are designed to work in concert with larger nano and micro satellites.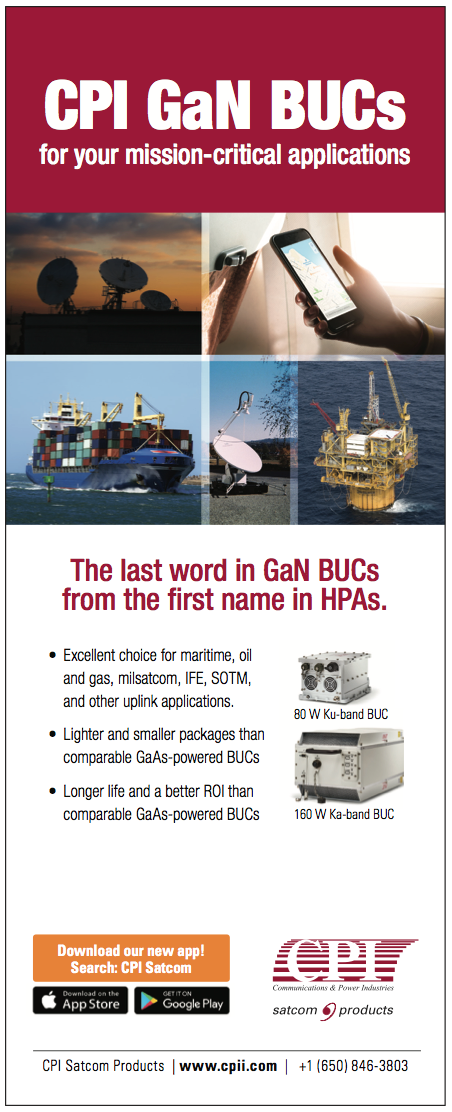 AST&Science has already completed the system design of its proprietary technology and has filed patents for key elements of its intellectual property in the United States, Europe, Japan and other countries.
The company is preparing to commence manufacturing in mid-2018 and is actively investing in related technologies of ultra-small satellites. The firm is currently bidding for the first launch partner in the U.S. and across the globe.
Avellan said that the satellite industry has been slow to adopt miniaturization technologies, and that what happened to mainframe computers will happen to current and future satellite architectures based on today's technology.
AST&Science, with its proprietary technologies, will be at the forefront of this miniaturization revolution in space, enabling them to create a totally new business model that will dramatically change the way satellites are designed, manufactured and launched.
Abel Avellan is the Founder, Chairman and CEO of AST&Science. He is a 25-year veteran in the global satellite communications sector who created and built EMC, which was sold for $550 million in 2016.
Avellan was named Satellite Teleport Executive of the Year in 2017 and was the recipient of the Satellite Transaction of the Year award by Euroconsult in 2015.
ast-science.com
---
EO imaging distribution partnership signed by UrtheCast and SI Imaging Services
UrtheCast Corp. and their subsidiary, Deimos Imaging, have signed an agreement with SI Imaging Services ("SIIS") for the mutual, global distribution of their respective product portfolios.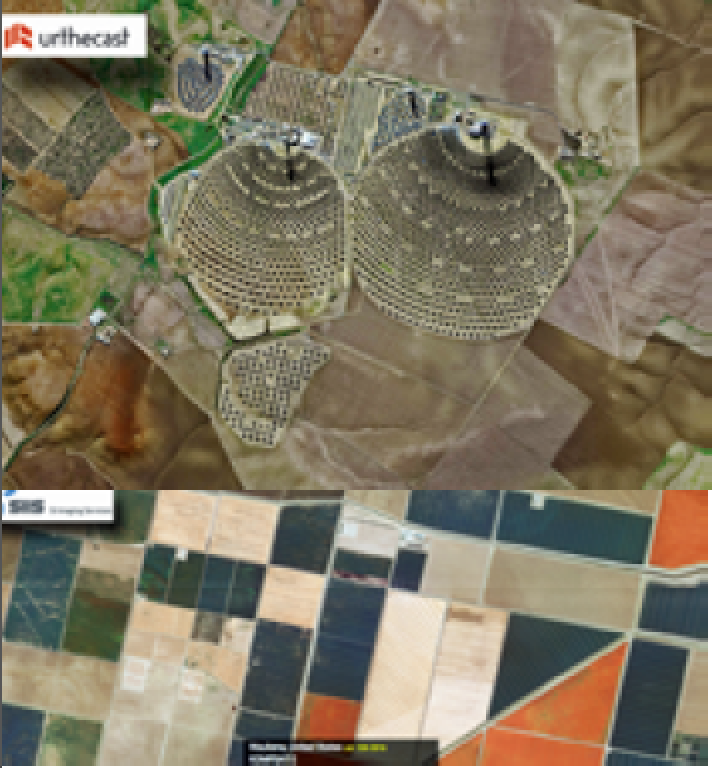 The space assets of Deimos Imaging and SIIS include Deimos-1, Deimos-2 and the KOMPSAT series KOMPSAT-2, KOMPSAT-3, KOMPSAT-3A and KOMPSAT-5, resulting in a wide portfolio of X-band SAR and optical data in a wide range of resolutions, from 22 m to 0.4 m per pixel.
The combination of radar with very high-resolution optical imagery will allow observation of the Earth day and night, regardless of weather conditions, and is intended to provide a constant asset monitoring service.
This is key for a wide range of applications, especially those requiring frequent monitoring over the same area of interest and real-time response, such as emergency services, border and maritime surveillance and defense and security.
Additionally, this collaboration is expected to provide customers with an exceptional level of decision making data, and to create a unique and crucial benefit for users in various sectors while strengthening the positions of both companies in their respective markets.
The assets of SIIS now combine with the recent strategic partners aligned with Deimos Imaging, resulting in a multi-satellite, multi-resolution virtual constellation, to deliver imagery services and geo-analytic applications to customers globally.
These strong partnerships are designed as 'win-win' to secure the success and sustainability of all the partners involved in the ever developing and growing Earth Observation industry.
Mr. Wookhyun Choi, VP at SIIS, stated that the company is delighted to be an authorized distributor for Deimos Imaging.
Choi said that this is a great opportunity to broaden the firm's reach and widen geospatial data distribution options, as the company is introducing Deimos Imaging's imagery to the firm's resellers while presenting KOMPSAT to their networks. This will allow SIIS to provide customers with more precise answers to their needs.
Fabrizio Pirondini, CEO at Deimos Imaging, added this collaboration supports and strengthens the company's data strategy to meet a growing range of customer needs by providing them with fast, customized and ready-to-use solutions.
Pirondini added that this agreement confirms the importance of partnerships and alliances with other stakeholders to significantly accelerate decision making in a great variety of fields. In addition, this joint service increases the company's portfolio of sensors and market reach with new geo-intelligence products, thanks to the combination of SAR and very high resolution optical data.
www.urthecast.com
www.si-imaging.com
---
Now operational — NOAA's GOES-16
Now in its new GOES-East position, the advanced GOES-16 satellite has officially joined NOAA's operational observation network, providing forecasters with sharper, more defined images of severe storms, hurricanes, wildfires and other weather hazards in near real-time 24/7.
Since its launch in November of 2016, NOAA's GOES-16, even in its testing stage, showed its potential to improve weather forecasts and brought new levels of situational awareness to forecasters, emergency managers, and the public. The satellite covers most of North America — all of the continental U.S., Mexico and most of Canada, from 22,300 miles above the Earth.
Navy Rear Adm. Timothy Gallaudet [Ret.], Ph.D., acting NOAA administrator, stated that GOES-16 has proven to be one of the most important tools ever developed for weather and hazard forecasts. From its impressive first image of Earth last January to monitoring tropical storms and wildfires, GOES-16 has and will continue to greatly improve our ability to visualize potential threats, and enhance forecasts and warnings to save lives and protect property.
GOES-16 provided critical data which enabled emergency preparations and response during this year's extremely active hurricane season. The new satellite delivered experimental imagery with detail and clarity never achieved before. Its high resolution — four times higher than previous NOAA satellites — and views of Earth taken every 30 seconds allowed forecasters to monitor how and when storms developed.
Data from GOES-16 allowed forecasters to better assess and predict how much rain Hurricane Harvey would produce over Texas and see its rapid intensification, along with hurricanes Irma, Jose, and Maria.
GOES-16 data helped monitor and detect wildfires, and gave forecasters detailed images of wildfire smoke, enhancing their air quality forecasts. Imagery from GOES-16 helped forecasters spot new wildfires in California, Kansas, Oklahoma, and Texas, and determine which fires were hottest and where the fires were spreading. This critical information was shared with and used by firefighters and emergency managers.
GOES-16 testing showed potential improvements for aviation weather forecasting and airport operations. Forecasters are now able to predict with greater accuracy than before when fog and clouds will form and clear. The new satellite can also detect turbulence, enabling forecasters to issue timely advisories, aiding in aircraft and passenger safety.
Data from GOES-16 has been available to NOAA forecasters and the national and international weather modeling and forecasting community during the satellite's testing phase and will continue to do so.
GOES-16 is the first in the series of next-generation geostationary satellites to provide valuable data in support of NOAA's Weather-Ready Nation initiative.
The next new NOAA satellite, GOES-S is scheduled to launch March 1, 2018 followed by GOES-T in 2020 and GOES-U in 2024. These satellites will enable NOAA to more closely monitor weather systems over North America, South America, and the Atlantic and Pacific Oceans, to help protect lives and property.
Secretary of Commerce Wilbur Ross added that the GOES-16 satellite provided invaluable data on deadly hurricanes long before they touched the shore this season. As it becomes fully operational, GOES-16 will continue to monitor extreme weather events, safeguarding American lives and property from its perch thousands of miles above the Earth.
National Weather Service director Louis Uccellini, Ph.D., noted that his organization is using the GOES-16 data in a variety of ways, planned and unplanned. GOES-16 has been a game changer for monitoring hurricanes, wildfires, severe storms, and lightning. Now that it is operational and the data is incorporated into the forecast process, we will be able to use it across all our service areas, starting with winter storms.
www.noaa.gov
---