The highly-acclaimed winner of the preeminent honor in computer science in 2003, Alan Kay, said, "The best way to predict the future is to invent it."
English mathematician and philosopher Alfred North Whitehead, who is credited with the development of a comprehensive metaphysical theory and also taught at Harvard University, noted, "Ideas won't keep. Something must be done about them."
Certainly these highly credible statements apply to the satellite and space industry — and do so with vigor. The worlds of communication would stagnate were it not for those who step past the common and enter the realms of making ideas and dreams realities.
The thought of moving ever outward into space would remain simply the grist of the science-fiction novels by the likes of authors H.G. Wells and Jules Verne. A continuing and viable satellite and space environment is highly dependent upon the ability of entrepreneurs to cement their progressive machinations into new technologies and product offerings. Such good works will enable a future that is replete with stunning advancements for humankind and for real business success.
---

---
Satellite Innovation is an event that is a payload of significant ideas. The fairing is the Computer History Museum in Mountain View, California. And what better venue could be offered than a location where the advancements in computing and the resultant impact on society are so readily on display. The museum encompasses the world's largest collection of computing artifacts, from hardware to software, imagery, documentation and more.
Located at 1401 North Shoreline Boulevard in Mountain View, California, the Computer History Museum offers attendees of Satellite Innovation a highly amenable and comfortable location for the absorption of subject-matter presentations and product displays and for networking with peers.
Innovation requires a thoughtful examination of an as yet unfilled want and, in may cases, is an extension of an invention. Consider the invention of the could-never-be-without wheel. First came the invention around 3,500 B.C., where a piece of wood was whittled into a circular form to become a potter's wheel.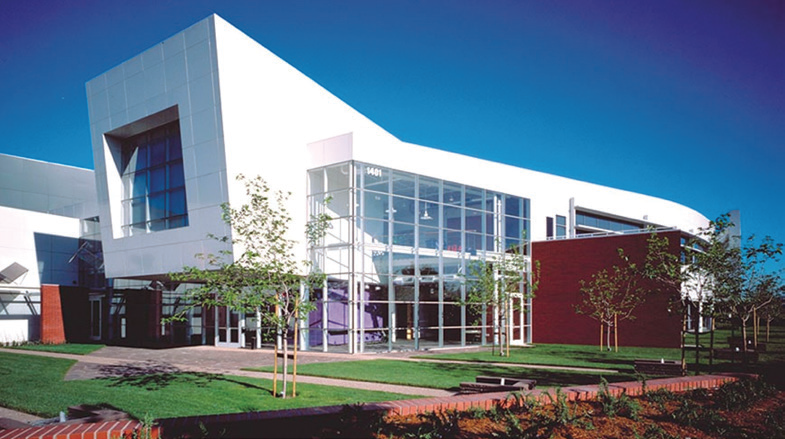 An innovator, mulling over the circular motion of the wheel sometime between the Neolithic and Bronze Age, took that wheel, created a hole in the center of the wood and had the brilliance of mind to insert an axle and — lo and behold — a one-wheeled wheelbarrow came into existence.
Innovation then climbs upon innovation… from that cart came the widely acclaimed four wheel cart, a chariot, water wheels, spinning wheels, gyroscopes and more. Innovators then enhanced the wheel, not by altering the original design, but by seizing upon and improving the base product — a fixed axle that allowed wheels to rotate freely, tires to better handle rough terrains and smooth out the ride and so on. The wheel was the bridge for innnovators to innovate.
Satellite Innovation — The Bridge
To gain access to knowledge heretofore unrecognized, a bridge from a current state of business to what "could be" is required. Traveling across such a bridge can enliven thought processes and show how what could be, can be.
Satellite Innovation offers to attendees real-time market data as well as technical knowledge from the world's preeminent satellite and space experts. Market dominant innovators — those who have proven that dreams can become reality — offer a variety of sessions that can optimize a business position within these rapidly advancing market segments that comprise the foundation of these industries.
In session from October 8 through 10, Satellite Innovation packs into three days information that can drive knowledge acquisition to new heights which, in turn, can buoy up businesses to new levels of success.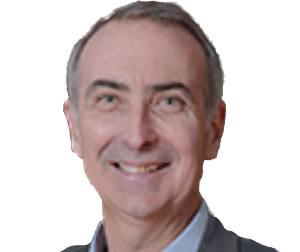 For example, on the first day of this year's Satellite Innovation event has Stephen Spengler, the CEO of Intelsat, offering one of the Keynote Addresses. Certainly the leader of the company that delivered 50 commercial communications satellites to orbit and produced the IntelsatOne® terrestrial network and the Intelsat EpicNG® satellite platform will have much to say about the current state of the industry as well as what the future portends for those who are able to innovate — there's nothing like success to prove a point. (9:30 to 10:15 a.m.)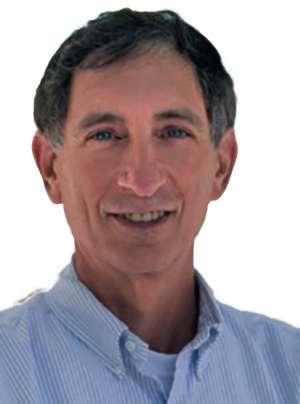 A second keynote address on the first day will be presented by Mark Dankberg, (the Chairman and CEO of Viasat). Holding a number of patents himself, his company has been constantly recognized as one of the nation's fastest growing tech companies and the firm plans their worldwide satellite broadband coverage to be in effect as of 2021. Mark has also participated in Department of Defense advisory panels and he has testified before Congressional committees, as well. (1:45 to 2:30 p.m.)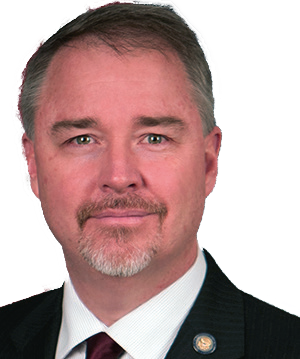 The second day of Satellite Innovation will find Dr. Fred G. Kennedy III, the Director of the Space Development Agency, offering his keynote to attendees. Recently appointed to his position, Dr. Kennedy served 23 years in the United States Air Force (USAF), serving as the Senior Material Leader in the USAF's Space and Missile Systems Center's Remote Sensing Directorate as well as the USAF Lifecycle Management Center's Battle Management Directorate. He has also advised the President of the United States on space and aviation policy matters. (9:45 to 10:30 a.m.)
The sessions encompass a deep range of topics, all designed to bring innovation to the forefront to attendees. Some examples include…
Day One
---
"Success Through Innovation — Global Players and Techniques" — moderated by Peter Jackson, the CEO of PJ Square, Ltd., the panel's participants include Stuart Martin, CEO, Catapult — Emmanuel Sauzay, Director, Commercial Space, Airbus Defense and Space, Inc. — John Ratigan, President, iDirect Government — and Dr. Ward Hanson, Lecturer in Economics, Stanford University. (8:30 to 9:15 a.m.)
"Machine Learning, Artificial Intelligence (AI), Cloud Architecture and On-Board Processing," with the panel being lead by Dr. Eric Anderson, the president of And One Technologies. Panel subject-matter experts include Marshall Culpepper, the CEO and Co-Founder of Kubos — Steven Soenens, Vice President of Product Marketing for Skyline Communications — Cliff Beek, President, Spacebelt-Cloud Constellation Corporation — Ryan Lewis, Vice President and Deputy Director, In-Q-Tel CosmiQ Works — and Mikhail B. Tadjikov, the Director of Embedded and Specialized Computing for The Aerospace Corporation. (10:45 to 11:45 a.m.)
"Developments in Ground Based Connected Networks for Constellation Solutions," with moderator Chris Stott, the Founder and CEO of ManSat — David Gelerman, President and CEO of Spacebridge Inc. — Thomas Van den Driessche, the CEO of Newtec — Rob Call, the Director of Business Development, SSC Space US — and Katherine Monson, Head of KSAT USA, Kongsberg Satellite Services (KSAT). (12:00 to 12:45 p.m.)
"The Evolving Technology and Economics of Launch" — Steve Kaufman, Partner at Hogan Lovells is the Moderator with panelists Stelaa Guillen, the Vice President of Sales and Marketing at Arianespace, Inc. (AEI) — Chris Kunstadter, Head of Space, AXA XL — Ariane Cornell, Director for New Glenn Commercial Sales — Americas, Blue Origin. (1:00 to 1:45 p.m.)
"Growth through M&A, Partnerships or New Capital — Evaluating the Path Forward" — Randy Segal of Hogan Lovells will moderate and Tess Hatch, Investor, Bessemer Venture Partners, Jeff Matthews, Specialist Leader, Space Industry at Deloitte, John Apostolides, Investment Partner, Melody Investment Advisors and Bing Kung, Product Manager, Facebook, will all participate as panelists. (2:30 to 3:20 p.m.)
"Space as a Warfare Domain — Implication and Ramifications" — Phil Carrai, President, Kratos, will moderate. The panelists include Clare Grason, Chief, Commercial Satellite Communications Office, U.S. Air Force Space Command — Ken Peterman, President, Government Systems, Viasat — Rebecca Cowen-Hirsch, Senior Vice President, Government Strategy and Policy, Inmarsat — Janet Nickloy, Vice President, Strategic Initiatives, Harris Corporation. (4:00 to 4:45 p.m.)
Day Two
---
On October 9, "Advances in Satellite Manufacturing" opens the day. The moderator is Josef Koller, Systems Director, Aerospace Corporation. Panelists include Tony Gingiss, the CEO of OneWeb Satellites — Johanne Lecomte, Vice President, Business Development and Sales, Thales Alenia Space — Christophe Bauer, Director of Marketing and Sales, RUAG Space — Willis Laughrey, Vice President for Raytheon, Space Systems. (8:45 to 9:30 a.m.)
"LEO/MEO Systems — Growth and Competition" finds Chris Baugh, the President of NSR (Northern Sky Research) presenting this innovative topic.
"Securing Satellite Systems — Cybersecurity Developments" will be moderated by Sima Fishman, Managing Director, Euroconsult. Panelists will include Bruno Huttner, Director of Strategic Quantum Initiatives and a Quantum Key Distribution Expert, ID Quantique — Venky Anant, Partner, McKinsey and Company. (12:15 to 1:00 p.m.)
"What do Capital Markets Need? Successful Financial Strategies" — William Jefferson Black, Managing Director and Publisher, Finance Information Group will moderate. Panelists will include Sunil Nagaraj, Founder and Managing Partner, Ubiquity Ventures — Matt Trotter, Head of Frontier Technology, Silicon Valley Bank — Mike Collett, Founder and Managing Partner, Promus Ventures — John Stack, Managing Director, head of Aerospace and Defense Investment Banking (US), Canaccord Genuity. (1:15 to 2:15 p.m.)
"GEO Systems — Growth and Competition" — Moderator, Dara A. Panahy, Partner, Milbank, Tweed, Hadley and McCloy — Kevin Steen, President and CEO, iDirect — Mike Antonovich, CEO, Eutelsat Americas — Richard (Ric) A. VanderMeulen, Vice President, Space and Satellite Broadband, Viasat. (2:30 to 3:15 p.m.)
"In-Flight Connectivity, Maritime Services and Next Generation Mobile Systems," with Chris Quilty, President, Quilty Analytics serving as the moderator. Panelists: Catherine Melquist, President and Business Development Director, Mobile Satellite Users Association and NetNumber — Reza Rasoulian, Vice President of Global Connectivity, Carnival — Susan Irwin, President, Irwin Communications — Mike Pigott, Senior Vice President of Product and Portfolio, Global Eagle Entertainment. (3:45 to 4:30 p.m.)
"Identifying the Innovations Needed for Government and Military Users" — Tom Stroup, President, Satellite Industry Association, moderator. The panelists will be Augustine J. Ponturiero, Vice President Business Development-Defense and Space, TriSept Corporation — Kay Sears, Vice President, Business Development for Space Systems, Lockheed Martin — Colonel Steven J. Butow, Space Portfolio Lead, Defense Innovation Unit Experimental (DIUx) — Gurpartap "GP" Sandhoo, Superintendent, Spacecraft Engineering Department, U.S. Naval Research Laboratory. (4:45 to 5:30 p.m.)

Day Three
---
The third day, October 10, brings "New Developments in Earth Observation (EO) and Remote Sensing" to attendees. Todd Simon, Founder, Geospatial Alpha will be the moderator with panelists Nina Soleng, Marketing Director, KSAT-Kongsberg Satellite Services — Derek Edinger, Chief Strategy Officer and Co-Founder, Ursa — Pete Wilczynski, Program Executive, NASA Headquarters. (8:30 to 9:20 a.m.)
"Mission Assurance in Rapid Development Cycles" — The moderator is Lon Levin, President and Chief Executive Officer at GEOshare LLC. The panelists include Michael Johnson, Chief Technologist, Engineering and Technology Directorate, NASA Goddard — Katharine Losoncy, Mission Assurance Manager, Northrop Grumman — S. Scott Gustafson, Vice President, Mission Success, Lockheed Martin Space — James Loman, Senior Distinguished Engineer-Flight Assurance, SSL — Jeff Osterkamp, Vice President, Ball Aerospace. (9:35 to 10:15 a.m.)
"Breakthroughs for Ground Systems" will be moderated by Lou Zacharilla, Director of Innovation and Development, SSPI. Panelists will include Ian Jones, Founder and CEO, Goonhilly Earth Station Ltd. — Alexander Mueller-Gastell, CEO, ND SatCom GmbH — Andre Jones, Vice President of Business Development, CPI — Andrew Lucas, Senior Vice President, Satellite Operators and Mobility, Comtech EF Data — Alvaro Sanchez, CEO, Integrasys. (10:45 to 11:45 a.m.)
There are also Market and Tech Briefs through the day, 15 minute immersions into the leading technologies and market segments. These informative sessions will be offered by: Dr. Paul Struhsaker, CTO, Carnegie Labs; Curt Blake, President, SpaceFlight; Sima Fishman, Managing Director, Euroconsult USA; Yoel Gat, CEO, SatixFy; Dr. Bryan Benedict, Senior Director, Innovation and Satellite Programs, SES Government Solutions; Chris Baugh, President, NSR (Northern Sky Research); Justin Cadman, Partner, Quilty Analytics; Gordon Roesler, President, Robots in Space LLC; Brad Grady, Energy Market Subject Matter Expert, NSR; Devin Brande, Director of Advanced Programs, Orbital Insight; Ahsun Murad, President, Optimal Satcom; Garrett C. Hill, CEO, X2nSat.
Another major event occurs at 7:30 p.m. on October 8, which is the SSPI Future Leaders Dinner.
Learn a great deal more about the Satellite Innovation event as well as the leading industry exhibitors, please access satinnovation.com for details and registration information: changes to the schedule and speakers could occur until the event.
If you believe you already know everything there is to know about the satellite and space industries, attend Satellite Innovation and be prepared for a rude awakening as to the promises ahead... what you will suddenly realize is that you don't know everything at all — allow Satellite Innovation to be your bridge to a successful and innovative business future.
---