The broadcasting industry continues to experience massive growth across the globe... the industry is now migrating from Ku-band to Ka-band in order to improve global news gathering capabilities.
Ka- Versus Ku-
The acceleration of uptake in Ka-band satellite services across the broadcast sector in Europe, as well as the Middle East and Africa (EMEA), has been, in large part, due to the high-quality Ka- technology designed and operated by Avanti Communications.
Powering a diverse range of platforms, Avanti's satellite technology has been designed to deliver high speed data services which offer significant advantages over Ku-band capacity, including:
Value: due to the efficiencies resulting from the use of small spot beams that concentrate power and re-use spectrum
Availability: Ka- satellites often have 10 to 20 times more capacity than Ku- satellites providing room for a customer to grow their network
Portability: efficiencies of operating at Ka-band mean that user terminals are smaller and cost less to install and maintain
Flexibility: Ka-band operators are focused on data applications, which means a customer can purchase an entire end-to-end, managed service from a single source
Selected By The Biggest Brands
In line with a surge in uptake of Ka-band in broadcast and satellite news gathering (SNG), Avanti was selected to deliver high-quality Ka-band services to the world's largest news organizations.
The evolution of global broadcasting presents a number of opportunities for the satellite industry. The demand for real-time news is at an all-time high, placing huge pressure on news organizations, their production teams and engineers. Even small transmission breaks during live broadcasting events (e.g., during football matches or in real-time news broadcasting) are simply not tolerated.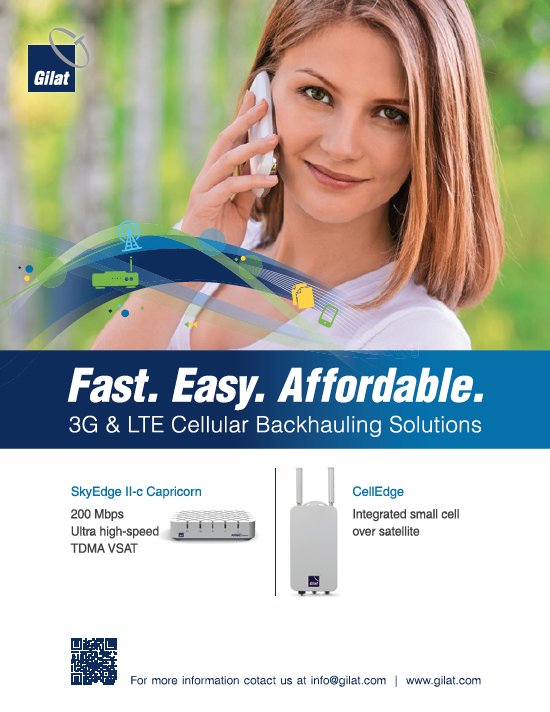 'Downtime' when working in SNG is not an option. The industry demands seamless, reliable data services with always-on capacity. News gatherers need the freedom and flexibility to broadcast live feeds, often from the most remote locations. Avanti's Ka-band news gathering product has been developed hand-in-hand with the broadcast industry to address these broadcast demands.
The Avanti Ka-band provides the high throughput and availability essential for delivering reliable contribution for the IP generation of broadcasters. Powered by the Avanti Cloud, high-quality coverage of breaking news is provided seamlessly to the eyes and ears of the world.
Ka-band For The NexGen Of Broadcasters
The innovation in technology and hardware in SNG has removed the need for news teams to use multiple carriers, huge amplifiers or large generators. This advancement is reflected in such products as Avanti's lightweight, easy-to-deploy terminals. The technology supports multiple hardware platforms and uses the industry's leading SNG hubs. For example, with deployment of the latest iDirect IDX 3.2 release, the company's network supports iDirect's new X7 modem for high quality broadcast.
Ka-band enables functionality, such as high quality SD feeds, HD and provision of comms, VoIP, IFB and Internet content delivery. Additionally, the comms unit can provide a high quality radio circuit and return cue feeds for dispatches and live inserts, instantly, into broadcasters' outputs.
Avanti works alongside SNG service providers to reach broadcasters across EMEA. The key benefits cited by partners, on a regular basis, include: the suitability of the band for IP transmission, increasingly adopted by broadcasters; small and lightweight easy-to-deploy terminals; and low power consumption.
High-Quality Output
SNG services have been developed with the world's largest broadcasters for high-profile news and events, including coverage of the Sochi 2014 Winter Olympics, Nelson Mandela's funeral and the Oscar Pistorius trial. Despite hazardous weather conditions throughout events, Ka-band has proven to be agile, resilient and reliable for real-time news gathering and events coverage.
International news agency, Reuters, adopted Avanti services in South Africa for the ongoing Oscar Pistorius trial. Deployed via the HYLAS 2 satellite, which has 100 percent coverage over the country, Reuters successfully broadcast 24/7 live satellite news coverage of the trial to millions of viewers across the globe.
Speaking about the service and partnership, George Johnson, Technical Coordinator at Reuters, said, "In order to supply consistently high quality multimedia coverage to global audiences around the clock, our approach is to select leading providers who work with us hand-in-hand to achieve the best results. Avanti's leading service has enabled us to provide quality outputs during a live event of national importance in South Africa."
Redefining The SNG Marketplace Across EMEA
Despite a compelling range of benefits, one misconception that is sometimes raised is Ka-band's susceptibility to rain fade. Through investment, meticulous design and implementation of the latest technologies, rain fade has been virtually eliminated for customers—this is, indeed, yesterday's problem.
Whereas Ka- systems have opened up a new era in satellite communications—enabling high speed, cost-effective service—the market is quickly learning that not all Ka-band satellite operators are equal. There are enormous differences between the performance standards of competing Ka- systems. Using the latest Ka-band technology, Avanti redefines the SNG marketplace across EMEA for the new generation of IP broadcasters.
The company recently announced plans for a brand new satellite to be added to their fleet—HYLAS 4. The satellite will launch in 2017 to serve new markets in Africa and also to provide expansion capacity for existing customers in areas of Europe and Africa covered by HYLAS 1 and 2. This latest fleet addition will certainly expand the SNG offerings by our company.

Avanti is exhibiting at IBC 2014 in Amsterdam, between September 12th and 16th. Please visit the team at stand 1.A50.
There's more to learn at http://www.avantiplc.com
About the author
Matthew O'Connor is the Chief Operating Officer at Avanti Communications. He joined the firm in 2005, having worked in the telecommunications industry for 20 years in a number of UK and international sales and marketing roles. He has been the Chief Operating Officer for the past nine years, during which time Avanti has launched two satellites, acquired a third in orbit and has commissioned two more satellites that are now in construction.
---