These are extremely challenging times for employers who need to acquire top level talent as well as for those seeking a career change. Today, companies' economics compel them to re-assess their talent needs in order to remain competitive and drive growth. The satellite communications industry remains ripe with new opportunities. Employers are challenged with making a "great hire." For the candidate, finding an opportunity can sometimes be a rather difficult proposition. To assist with career searches, we asked Bert Sadtler of Boxwood Executive Search to respond to readers' questions regarding the processes of recruitment and hiring as well as how Companies can retain crucially-needed talent. Boxwood is located in the Washington DC region and has success in senior level recruitment in satellite communications, government contracting, and within the intelligence community. If you would care to submit a recruitment, hiring, or retention question specific to our satellite communications and related industries for Bert to answer, please email your question to BertSadtler@BoxwoodSearch.com.
This issue's inquiry:
Dear Bert,

We are a growing services and manufacturing company with the need to recruit a senior level sales professional. We have had mixed results hiring sales talent. What are your thoughts on the key areas of successfully recruiting a sales professional?

Thank you,
DT, Division President
Dear DT,
Many business leaders feel that sales producers are a special breed. The good ones embrace rejection, work tirelessly, deliver new customers, compliment their support team and significantly contribute toward growth. The bad ones make promises that are not delivered, generate internal conflict, drive customers away and deliver little or no revenue.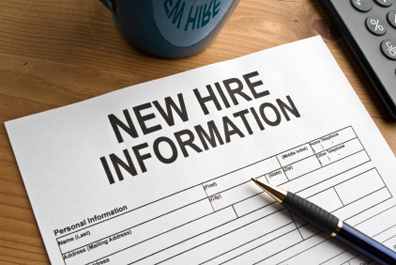 Here's what I recommend. As with all good recruiting, the first step toward acquiring sales talent is to communicate internally and determine your requirements.
– Is your organization structured for performance based goals and rewards?

– Are you comfortable if an-over achieving sales performer earns more in base plus bonus than the senior leadership of your organization?
By determining what will work best within your organization, you can pursue the sales talent who will best fit your company and your corporate culture.
Revenue producing positions require that attention be given to a well-constructed compensation plan that is also a focal point in attracting and retaining the right talent. A good plan should be aligned so there are similar goals for the front line producer, the manager and the leadership team. A good plan also attracts the kind of talent you want and discourages the sales talent who is a poor fit.
Questions to ask when determining the best plan for your organization and defining the type of sales talent you want to recruit might include:
– Do you have an established revenue stream and want to expand growth or are you penetrating a new market and developing
new customers?

– How is sales success measured? (In gross revenue, net profit, or other objectives?)

– Is the role of your sales talent to simply generate revenue or more than that?

– What is a realistic timeframe for results? (weeks, months, one year, two years)

– What are the "On-Target-Earnings"? (base compensation plus bonus plus other)

– Have you validated that your On-Target-Earnings are competitive in your marketplace to both attract and retain top talent?

– Does the compensation package encourage sales performance that exceeds the revenue target?

– Is there an included bonus earnings cap?

– Is the compensation package clearly defined and understood by members of sales, management and leadership?

– Are you insuring that earned commission is paid accurately and on time?
Hope you find these suggestions to be helpful to you and your organization. Best of luck with the new hire.
Sincerely,
Bert Sadtler