---
SpaceX Sends 60 Starlinks Skyward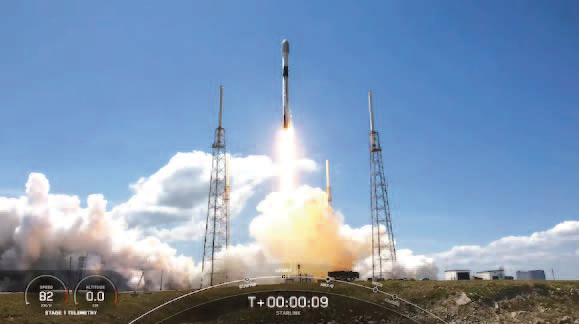 Another group of SpaceX Starlinks were sent skyward 0n Wednesday, April 7, at 12:34 p.m. EDT. Sixty additional Starlink satellites roared into the heavens via a Falcon 9 booster from Space Launch Complex 40 (SLC-40) at Cape Canaveral Space Force Station in Florida.
About eight minutes after launch, the Falcon 9 booster landed on the "Of Course I Still Love You" droneship in the Atlantic Ocean. This first-stage booster had launched six previous times, including the first SpaceX launch sent astronauts to the International Space Station (ISS).
This was the seventh launch and landing of this Falcon 9 first stage booster, which previously launched NASA astronauts Bob Behnken and Doug Hurley to the ISS, ANASIS-II, CRS-21, Transporter-1, plus two Starlink missions. One half of the Falcon 9's fairing previously supported the AMOS-17 and two Starlink missions, and the other supported one Starlink mission.
"Our drone trips are equivalent in size to a football field, and the landing area that you see right there is approximately 200 feet by 150 feet, that's big enough that a hockey rink would fit inside that landing area," SpaceX Dragon engineer Youmei Zhou said.
---
ORBCOMM To Be Acquired By GI Partners
ORBCOMM Inc. (Nasdaq: ORBC) has entered into a definitive agreement to be acquired by GI Partners in an all-cash transaction that values ORBCOMM at approximately $1.1 billion, including net debt.

Under the terms of the agreement, ORBCOMM stockholders will receive $11.50 in cash per outstanding share of common stock upon closing of the transaction, representing a premium of approximately 52% to ORBCOMM's closing share price on April 7th and a 50% premium over the 90-day volume-weighted average share price through that date.
The investment by GI Partners will support ORBCOMM's strong momentum in the industrial IoT as it increases its investment in sales, marketing and technology innovation to accelerate growth, execute on its long-term strategic plan and global market expansion, and provide added flexibility as a privately-held company.
"This transaction will provide immediate and substantial value to ORBCOMM stockholders, reflecting the tremendous commitment and work of our employees and stakeholders. The partnership with GI Partners will provide us the opportunity to rapidly advance our long-term strategy," said Marc Eisenberg, ORBCOMM's Chief Executive Officer. "GI Partners has an established track record of working with companies to accelerate growth, and we look forward to continuing to drive innovation, providing world-class service to our global customers and expanding our market share in the industrial IoT as a privately held company."
"ORBCOMM has a long history of innovation, providing mission-critical services to customers across the global logistics landscape and a broad range of other industries," said Mark Prybutok, Managing Director of GI Partners. "We are excited to work with the ORBCOMM team to take the business forward as IoT use cases continue to evolve and grow."
ORBCOMM's Board of Directors has unanimously approved the transaction and recommends that ORBCOMM's stockholders vote in favor of the transaction at the special meeting of ORBCOMM stockholders to be called in connection with the transaction.
The parties expect the transaction to close in the second half of 2021. Subject to and upon completion of the transaction, ORBCOMM will become a privately-held company and its common stock will no longer be listed on the Nasdaq Stock Market.
PJT Partners and Raymond James are acting as financial advisors to ORBCOMM, and Milbank LLP is acting as legal counsel. Evercore is acting as financial advisor to GI Partners, and Simpson Thacher & Bartlett LLP and Morgan, Lewis & Bockius LLP are acting as legal counsel.
investors.orbcomm.com/
---
OneWeb Engages The AST Group With An MoU
OneWeb has signed a Memorandum of Understanding (MoU) with The AST Group (AST) — by working together, AST and OneWeb will offer fixed-land and maritime customers access to OneWeb's fast, flexible and affordable connectivity solutions seamlessly in even the most remote locations on land and at sea.

Customer beta trials will be undertaken with AST before the end of the year and will be focused on delivering fixed services to support remote connectivity in Northern Europe.
Once full commercial service is available in 2022, OneWeb seeks to provide AST's customers, primarily in the commercial shipping, fishing and high-end offshore sectors, with access to viable, high speed, low latency connectivity as an alternative to the current VSAT internet solutions to truly enable digitization and deliver the long-awaited leap in operational efficiencies.
Commenting on the partnership, Gregory Darling, AST's founder and Chairman, said, "We're delighted to strengthen our relationship with OneWeb by becoming its distribution partner so that we can offer customers a fibre-like alternative to current solutions. AST's focus is solution-based to ensure that customers improve their overall operational efficiency. OneWeb's new satellite constellation and next-generation connectivity aligned with AST's INTEGRA network services will enable faster and better communications for the maritime industry. This new agreement marks further progress toward this transition."
Carole Plessy, Head of Maritime at OneWeb, said, "OneWeb believes that connectivity at sea should be as seamless and simple as it is onshore to improve the overall efficiency, sustainability and profitability of the maritime and offshore industries. By partnering with AST, we are another step closer to making LEO connectivity available to more marine and offshore customers, ending the legacy of complex, slow and costly VSAT systems."
---
Smiths Interconnect To Develop G-Band Antenna For Mitsubishi Electronic Co.
Smiths Interconnect has received a contract from Mitsubishi Electric Corporation to participate in the development of a G-band satellite for the Japan Aerospace Exploration Agency (JAXA).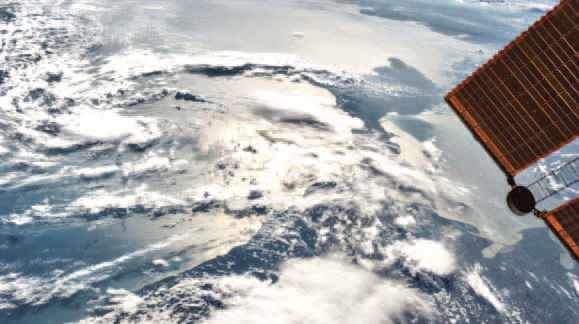 Smiths Interconnect will design a component with dual band millimeter wave antenna and receivers as a part of the advanced microwave scanning radiometer 3 (AMSR3). The AMSR3 is designed to receive microwave radiation from the Earth and will be mounted on the Global Observing SATellite for Greenhouse gases and Water cycle (GOSAT-GW).
These microwave radiation measurements will assist in preventing disasters attributed to global warming and climate change, and to advance scientific and technological methods that enable more accurate prediction of climate change. The fully integrated antenna and receiver is an integral part of the system which will provide the frequency and the bandwidth that the GOSAT-GW mission requires.
Among very few companies with both millimeter wave component and subsystem expertise combined with heritage in both space applications and antenna system design, Smiths Interconnect is uniquely positioned to provide first-class technical support and a reliable, lightweight, and compact system solution.
"We are proud to partner with Mitsubishi Electric Corporation and be a part of this important satellite mission. Our extensive knowledge in the area of millimeter wave solutions for Space applications perfectly aligns us to support our customers' current and future needs," said Ralph DeMarco, Vice President of Business Development and Sales at Smiths Interconnect Inc.
---
Euroconsult: Smallsat Market Report Updated
The latest update of "Prospects for the Small Satellite Market" has been released by Euroconsult, forecasting further growth in the global supply and demand of government, commercial and academic satellites weighing up to 500 kg.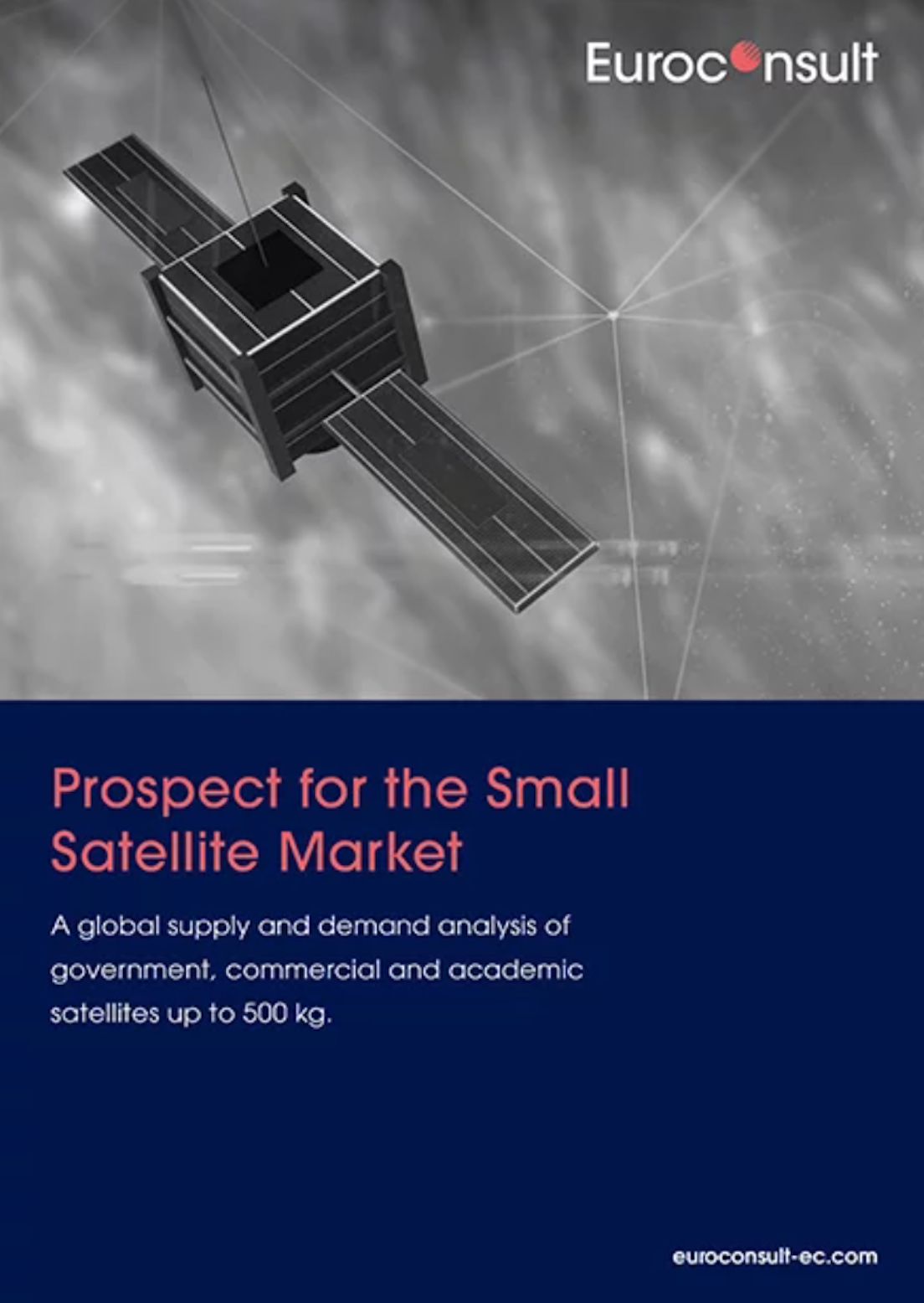 The market intelligence report, now in its 7th edition, builds upon Euroconsult's previous iteration that accurately predicted more than 1,000 satellites would be launched during 2020, a record year despite COVID-19. The new release further reinforces the sentiment that the 2020s will be the decade of smallsats, anticipating the launch of close to 14,000 smallsats before 2030.
The main driver for this continued growth during a time where many face pandemic-related challenges is plans for SATCOM broadband "mega-constellations" and the continuous necessity for replenishment launches. Of all smallsats to be launched, 84% are expected to be part of constellations.
Furthermore, the smallsat manufacturing and launch market are set to do more than triple over the next decade, to $35 billion and $19 billion respectively, driven by the multiplication of constellation projects from both commercial and government stakeholders.
Euroconsult, who operates from locations across North America, Europe and Asia and specializes in the space sector and satellite enabled verticals, have released their updated findings at a time when launch rates are at least on par with last year, suggesting that the era of the mega-constellation has truly arrived.
Flagship examples of LEO broadband constellations, such as SpaceX's Starlink and Amazon's Kuiper, account for almost half of the projected demand over 2021-2030. Readers are therefore advised to go beyond raw numbers as vertical integration keeps growing with numerous players seeking to manufacture, operate and launch their own smallsats.
Significant future market shares are now captive of a region, country or of an integrator and/or launch provider, challenging both commercial satellite integrators and launch providers which see more of their target customers not only leaving their addressable market, but also competing with their own services. The smallsat market is, however, more open to procurement from third parties at the subsystem level than at the satellite level.
The updated report, free extract available, comes with an option to access premium features, including Euroconsult's Smallsat Constellation Database that covers extensive past, current and future data – the first time Euroconsult have ever shared their "secret ingredients" with customers.
A free report abstract is available at this direct link…
Alexandre Najjar, Senior Consultant at Euroconsult, stated, "Our smallsat report is once again in high-demand and with major intelligence updates being drawn from post-pandemic data and reviews of key pricing models and SATCOM application forecasts, plus the inclusion of Space Logistics information that features In-Orbit Servicing, Debris Removal, Last Mile Logistics and In-Orbit Manufacturing, we believe this report will be invaluable to key industry stakeholders and investors."
---
C-COM Now Also Trading On The OTCQB Venture Market
C-COM Satellite Systems Inc., (TSXV: CMI, OTCQB: CYSNF) has announced that, as of April 6, 2021, the Company's common shares began trading on the OTCQB Venture Market under the symbol "CYSNF". The Company shares continue to trade on the Toronto Venture Stock Exchange (TSXV) under the symbol "CMI".

Trading on the OTCQB is expected to make the Company accessible to a broader range of U.S. investors and should increase liquidity and visibility in the United States. U.S. investors can find current financial disclosure and real-time level 2 quotes for the Company on the OTC Markets website.
To be eligible for approval to trade on the OTCQB, companies must be current on disclosure obligations, to pass a minimum bid price test and undergo an annual company verification and management certification process.
The OTCQB also provides timely news and disclosure to investors. and may provide access for investors who cannot access trading on the TSXV.
"Trading on the OTCQB is an extension to our capital markets strategy and an important step to increase investor awareness in the Company. As we progress with the development of our new antenna technology, U.S. investor interest has been increasing. We want these investors to be able to trade the Company shares with as much ease as possible," said Leslie Klein, President and CEO of C-COM Satellite Systems Inc. "C-COM is in late-stage development of Ka-band, electronically steerable, modular, conformal, flat panel phased array satellite antenna. In cooperation with the University of Waterloo, C-COM is engaged in the design of this unique antenna with the intent of providing low-cost, high-throughput mobility applications over satellite for land, airborne and maritime verticals. There is an increased interest in this technology by U.S. investors. We believe that by trading on the OTCQB exchange, U.S. investors will benefit from having seamless access to the C-COM stock."
---