---

---
SpaceX Transporter 7 launches
On Friday, April 14 at 11:48 p.m. PT, Falcon 9 launched Transporter-7, SpaceX's seventh dedicated smallsat rideshare program mission, from Space Launch Complex 4E at Vandenberg Space Force Base in California. The launch cost is $52 million.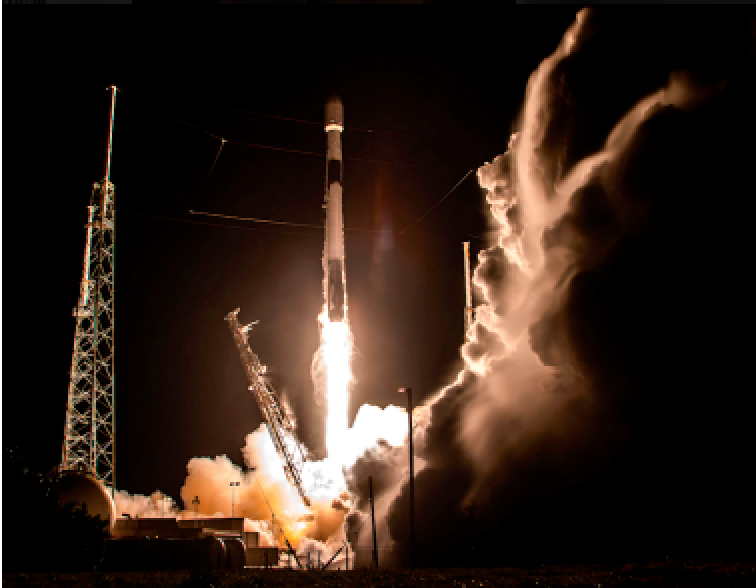 The SpaceX Transporter-7 launch from Vandenberg SFB.
Photo is courtesy of SpaceX.
This was the tenth launch and landing of this Falcon 9 stage booster, which previously supported the launch of Sentinel-6 Michael Freilich, DART, and seven Starlink missions.
On board this flight were 51 spacecraft, including CubeSats, MicroSats, hosted payloads and orbital transfer vehicles (OTVs).
Space Exploration Technologies Corp., better known as SpaceX, an American aerospace manufacturer and space transport services company, was founded in 2002 and is headquartered in Hawthorne, California.
The company's founder, entrepreneur Elon Musk, plans to curtail space transportation costs and enable the colonization of Mars.
The company has pads at Cape Canaveral Space Force Station and LC-39A at Kennedy Space Center located in the U.S.' East Coast, and SLC-4E at Vandenberg Space Force Base, California, which is usually the base for polar launches. Another launch site is being developed at Boca Chica, Texas.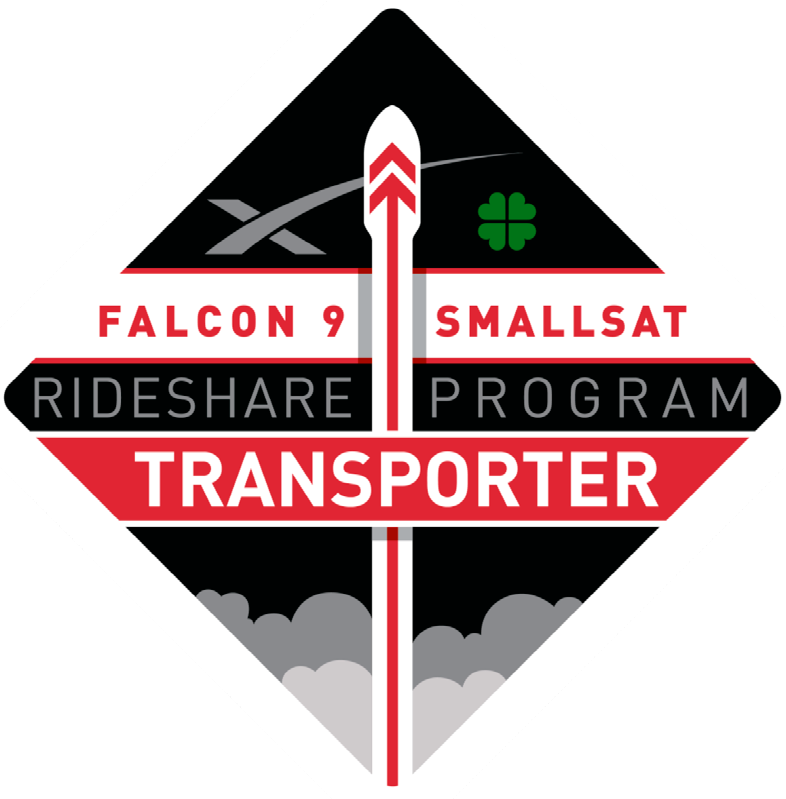 The first stage booster supporting this mission previously launched Sentinel-6 Michael Freilich, DART, and seven Starlink missions.
Following stage separation, the Falcon 9's first stage returned to Earth to Landing Zone 4 (LZ-4) at Vandenberg Space Force Base (photo, bottom, left column.).
Transporter-7 is SpaceX's seventh, dedicated, smallsat rideshare mission.
The SpaceX Transporter-7 launch from Vandenberg SFB. Photo is courtesy of SpaceX.
---
ST Engineering's 1st SAR satellite launched via ISRO's PSLV-C55 mission
ST Engineering, on April 22, 2023, at 14:19 hours IST, announced the launch of the company's first, polarimetric, synthetic aperture radar (PolSAR) satellite, TeLEOS-2. The 750 kg TeLEOS-2 was successfully launched by the Indian Space Research Organization (ISRO) at 4:50 p.m. (Singapore time) from the Satish Dhawan Space Centre (SHAR), Sriharikota, India, with smallsat co-passenger LUMELITE-4.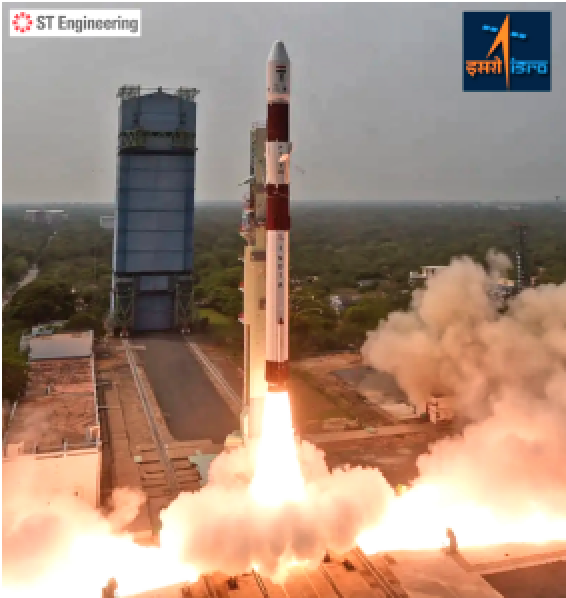 The launch of the TeLEOS-2 mission. Launch photo is
courtesy of ISRO.
Developed in partnership with Singapore's Defence Science and Technology Agency (on behalf of Government of Singapore), TeLEOS-2 features a made-in- Singapore SAR payload and is able to capture day and night images under all-weather conditions in high resolutions, with full polarimetry for a wider range of satellite data applications. This will enhance ST Engineering's commercial satellite imagery solutions, providing multi-modal and high responsiveness features to company customers.
Operating in near-equatorial orbit (NEqO), at 10 degrees inclination, the satellite offers 1m high-resolution imagery, with an average of 14 passes a day, offering enhanced and wider coverage of many major shipping routes, as well as disaster-prone and forest-fire regions. This provides numerous opportunities for customers in applications such as disaster monitoring and management, environmental monitoring, natural resource exploration and management, climate change and weather studies.
Notably, the PolSAR payload allows the satellite to penetrate cloud and precipitation and capture both day and night images under all-weather conditions. This also allows for improved monitoring, mapping and quantification, as well as multiparameter details of different surfaces.
"The development and launch of TeLEOS-2 represent another milestone in our journey in building up indigenous capabilities for the expansion and commercialisation of our satellite technologies. It will further propel the growth of Singapore's space industry and strengthen ST
Engineering's position in the global space market. We continue to deepen our capabilities and expand our service offerings for key commercial applications including maritime, agriculture, environment and disaster monitoring and management." — Low Jin Phang, President, Digital Systems, ST Engineering.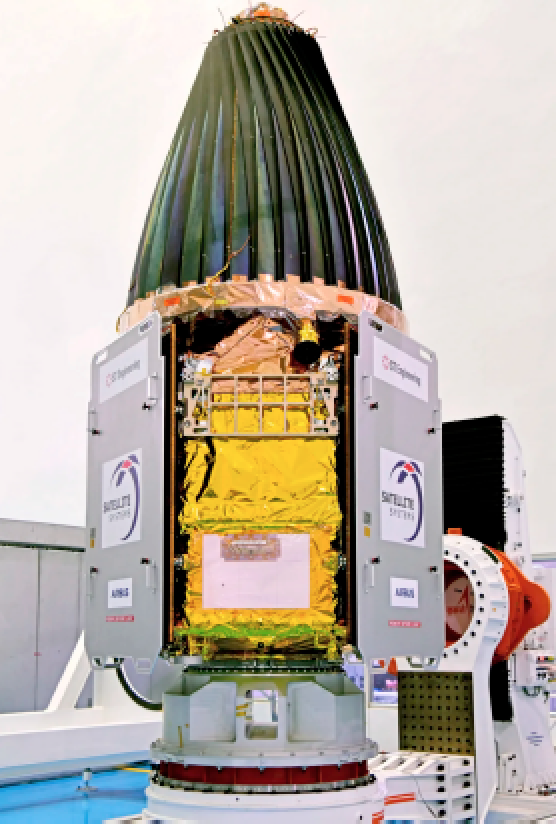 The TeLEOS-2 mission payloads. Photo is courtesy
of ISRO.
"The Office for Space Technology & Industry (OSTIn) congratulates DSTA and ST Engineering on the successful launch of TeLEOS-2. TeLEOS-2's ability to capture images under all weather conditions, during both nighttime and daytime, at an average of 14 passes a day, unlocks multiple possibilities for commercial applications. This includes hotspot monitoring, oil spill detection, and air & maritime search & rescue operations. As DSTA and ST Engineering push the frontiers in the development of space technology here in Singapore, we look forward to seeing how these efforts will strengthen our space ecosystem." – David Tan, Executive Director, OSTIn.
ISRO notes…
The ISRO's PSLV-C55/TeLEOS-2 mission launched successfully on April 22, 2023, at 14:19 hours IST from SDSC-SHAR, Sriharikota. This is a dedicated commercial mission through NSIL with TeLEOS-2 as primary satellite and Lumelite-4 as a co-passenger satellite. The satellites weigh about 741 kg and 16 kg, respectively. Both belong to Singapore and they are intended to be launched into an eastward, low inclination orbit.
TeLEOS-2 is developed under a partnership between DSTA (representing the Government of Singapore) and ST Engineering. Once deployed and operational, it will be used to support the satellite imagery requirements of various agencies within the Government of Singapore. TeLEOS-2 carries a Synthetic Aperture Radar (SAR) payload. TeLEOS-2 will be able to provide all-weather day and night coverage, and capable of imaging at 1m full-polarimetric resolution.
The LUMELITE- 4 satellite is co-developed by the Institute for Infocomm Research (I2R) of A*STAR and Satellite Technology and Research Centre (STAR) of the National University of Singapore. LUMELITE4 is an advanced 12U satellite developed for the technological demonstration of the High-Performance Space-borne VHF Data Exchange System (VDES). Using the VDES communication payload developed by I2R and STAR's scalable satellite bus platform, it aims to augment Singapore's e-navigation maritime safety and benefit the global shipping community.
POEM-2 — the mission has the PSLV Orbital Experimental Module (POEM) where the spent PS4 stage of the launch vehicle will be used as an orbital platform to carryout scientific experiments through non-separating payloads. The payloads belong to ISRO/Department of Space, Bellatrix, Dhruva Space, and Indian Institute of Astrophysics.
---
ESA's JUICE moving expeditiously to the Jovian system
On April 14th, 2023, at 09:14 a.m., local time, an Ariane 5 launcher operated by Arianespace successfully lifted off from Europe's Spaceport in Kourou, French Guiana, carr ying the European Space Agency (ESA) JUICE space probe, built by Airbus Defence and Space.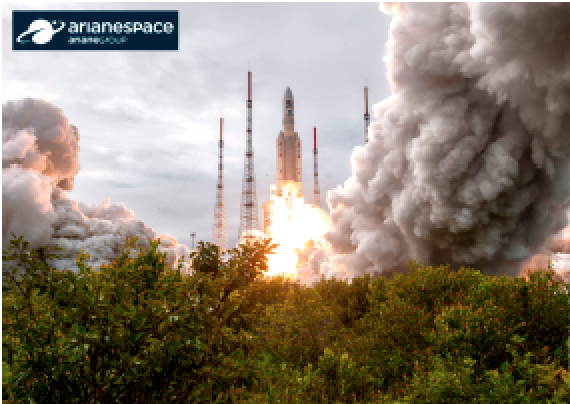 JUICE will spend at least three years making detailed observations of the planet's icy moons: Europa, Ganymede and Callisto, and will arrive at the Jovian system in July of 2031.
JUICE will study these moons as potential habitats for life and will address two key questions: what are the conditions for planet formation and the emergence of life, and how does the solar system work ?
The propulsion system for the JUICE spacecraft was developed, built, and integrated in Germany by ArianeGroup's Orbital Propulsion teams, and is comprised of the 400 N main engine that will be used for the Jupiter orbit injection, 20 small thrusters, and two titanium propellant tanks.
After this mission, one Ariane 5 launch remains before Ariane 6 (artistic rendition below) takes up the baton, supporting Europe's institutional missions and meeting the rapidly growing needs of the commercial market.
The Ariane 5 heavy-lift launcher is an ESA program carried out in cooperation between public institutions and industry across 12 European partner countries.
ArianeGroup is the lead contractor for the development and production of Ariane 5, as well as being responsible for launcher preparation operations up to lift-off. As prime contractor for Ariane 5 and Ariane 6, in charge of development and production, ArianeGroup is at the head of an industrial network comprised of more than 600 companies, including 350 small and medium-size enterprises (SMEs).
ArianeGroup delivers a flight-ready launcher on the launch pad to its subsidiary, Arianespace, which markets and operates Ariane 5 from Europe's spaceport in French Guiana. During launch campaigns, Arianespace works closely with the CNES, the French space agency, the design authority for Ariane 5 and responsible for the satellite preparation facilities and the launch base.
"Arianespace is honored to have been entrusted with this launch, the first European mission to Jupiter, and to play a part in expanding our understanding of the solar system and the necessary conditions for the emergence of life. In preparing for this mission, we have worked hand in hand with ESA, Airbus Defence and Space, ArianeGroup, and French space agency CNES. I take this opportunity to thank all the teams who have given so much for 10 years to bring us to today's successful result. And good luck to// JUICE for the incredible journey it is about to embark on."
— Stéphane Israël, CEO of Arianespace
---
Kratos debuts their integration-ready OpenEdge™ Digitizer
Kratos Defense & Security Solutions, Inc. (Nasdaq: KTOS) has released their OpenEdge™ 2500 digitizer that is specifically designed to help satellite antenna makers digitally enable their products.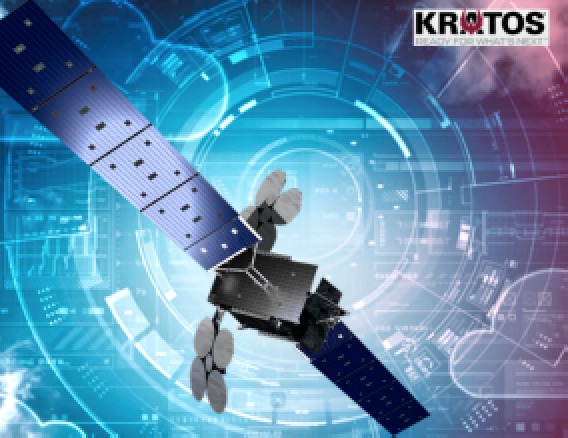 When integrated into any antenna, the compact digitizer reliably converts radio frequency (RF) signals into Internet protocol (IP) data streams that are easily consumed for use in modern, software-defined, communications networks.
The OpenEdge 2500 enables digitization to occur natively within nearly any parabolic, electronically steerable, or flat panel antenna. Today, when digitization is done at all, it occurs within a separate, added network component located either at the gateway, at the remote user terminal or somewhere in between. For both accuracy and transport efficiency, however, it is best to digitize as close to the signal's origin as possible, and there is no place closer than within the antenna itself.
Cobham SATCOM will be the first to integrate the OpenEdge 2500 into its Comms on the Pause (COTP) SATCOM Tactical Terminals as well as other parabolic and flat panel electronically steerable antenna (ESA) terminals for maritime and land applications. Cobham SATCOM has considerable prior experience in the development and integration of digitization in its product lines and is an ideal partner to introduce the OpenEdge 2500.
The OpenEdge 2500 easily and effectively transforms traditional satellite antennas into digital ones, streamlining operations and allowing satellite service providers far more flexibility in configuring the best terminal solutions to meet their customers' needs.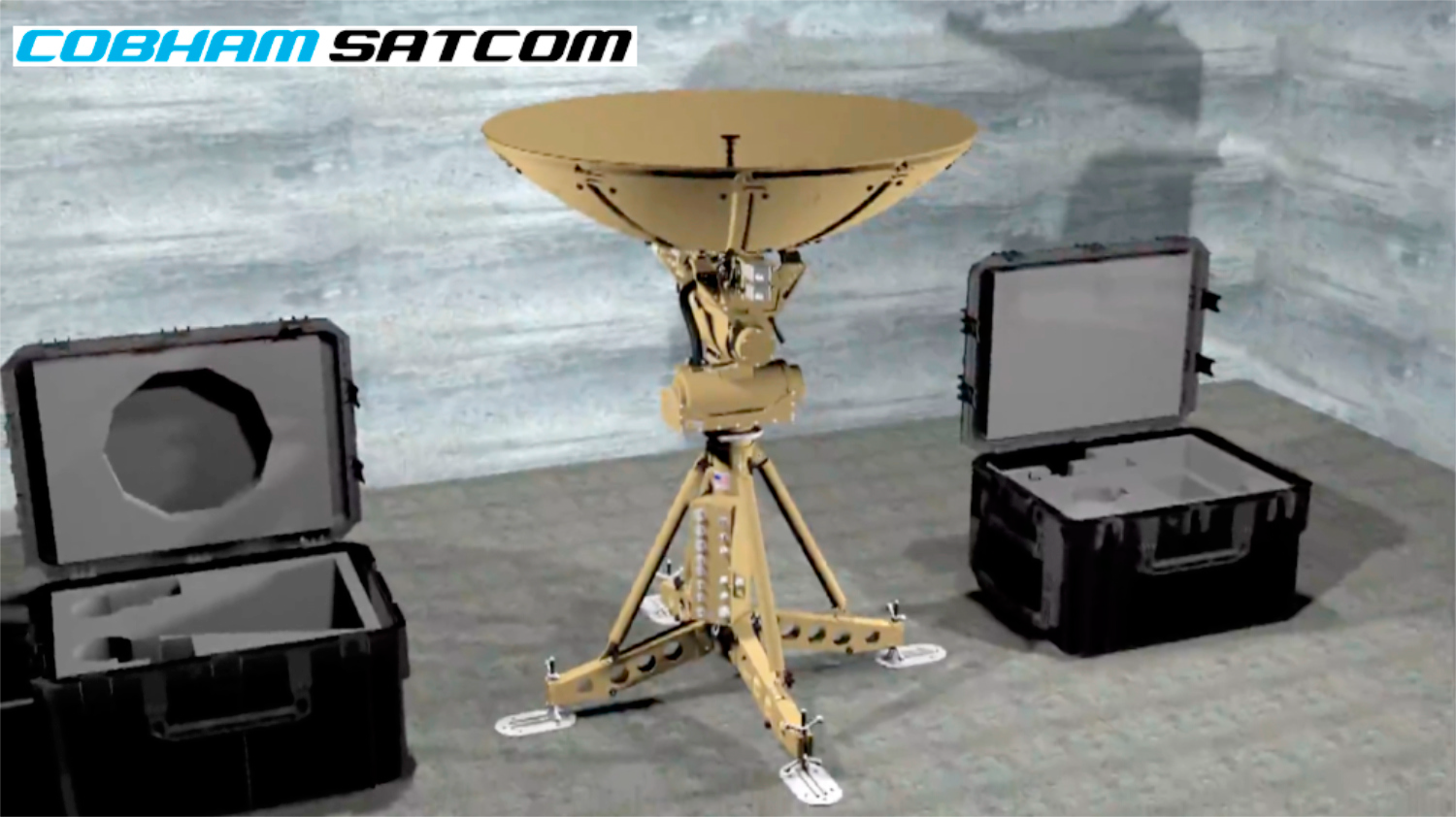 Specifically, the availability of digital-ready antennas will provide network operators with an additional path for migrating to software- enabled (SE) terminals.
SE terminals replace the purpose-built, proprietary equipment used at the network's edge today with generic off-the-shelf compute, placing far more application power and security directly in the user's hands.
The OpenEdge 2500, like all Kratos OpenSpace® products, is based on industry standards, including the DIFI interoperability standard, enabling seamless integration with other standards-compliant devices and virtualized network functions from other vendors.

Other advantages of the OpenEdge 2500 that will help antenna manufacturers better support their customers, especially when compared to alternative digitization equipment and processes include:
Increased operational efficiency. Operational integration occurs at the board level as an embedded component within the antenna. As a result, the OpenEdge 2500 does not require its own space, power or temperature control, or a separate enclosure.
• Low Size, Weight, and Power (SWaP)
The OpenEdge 2500 was designed for maximum per formance at the far thest edge of the network. At less than an inch tall, the OpenEdge 2500 is less than one-third the size of today's smallest digitizers and architected specifically to fit most antenna form factors, with alternate configurations for unique platforms coming.
• Rugged Design
The OpenEdge 2500 can withstand shock, vibration, wide temperature and humidity ranges and other environmental factors, making it ideal for terminals on the move or in contested or challenging locations.
• Native BUC and LNB Support
Power and frequency references are supplied automatically from the OpenEdge 2500, enabling streamlined operations with any needed signal- enhancing equipment such as Block Up Converters (BUC) or Low Noise Block Converters (LNB).
• WGS ready
The OpenEdge 2500 is built ready to work with Wideband Global SATCOM Satellites (WGS), the backbone of the U.S. military's wideband satellite communications capability. WGS provides worldwide, high-capacity communications for U.S. Government Agencies, the Department of Defense (DoD), international partners, and the North Atlantic Treaty Organization (NATO).
OpenEdge products are part of Kratos' OpenSpace® Platform, supporting Kratos' ongoing effort to bring satellite services into the communications mainstream by digitally enabling ground systems to operate seamlessly with today's wireless and terrestrial networks.
"Digitization offers much needed flexibility and opens up new ways to drive forward satellite communications. As one of the first antenna manufacturers to join the Digital IF Interoperability (DIFI) Consortium, we have long promoted standards-based digitization for the next generation of multi-orbit, multi-domain and multi-network terminals and gateways into the digital age. Adapting and optimizing the OpenEdge 2500 will allow us to deliver much desired digital-ready capabilities to both government and enterprise users, whether on COTP terminals deployed in the electronic battlefield, or to New Space and research organizations at the forefront of signal processing, virtualization, and cloud connectivity." — Bob Potter, TRACKER CTO at Cobham SATCOM
"Digitizing at the antenna is the critical first step in the digital transformation of satellite ground systems. With digital antennas powered by the OpenEdge 2500, antenna manufacturers can help their customers get fast, assured data transport over any IP network. They can also provide their customers with the ability to leverage IP networking and cloud architectures and fully virtualized and orchestrated operations to achieve their business goals."
— Kevin Tobias, Director of Edge Product Management at Kratos
---
Aegis Aerospace celebrates commercial + DoD payloads in space
Aegis Aerospace Inc. is celebrating the successful March 14, 2023, launch of two major space payloads - one commercial and one DoD - onboard SpaceX's Commercial Resupply Service (CRS)-27 mission to the International Space Station (ISS).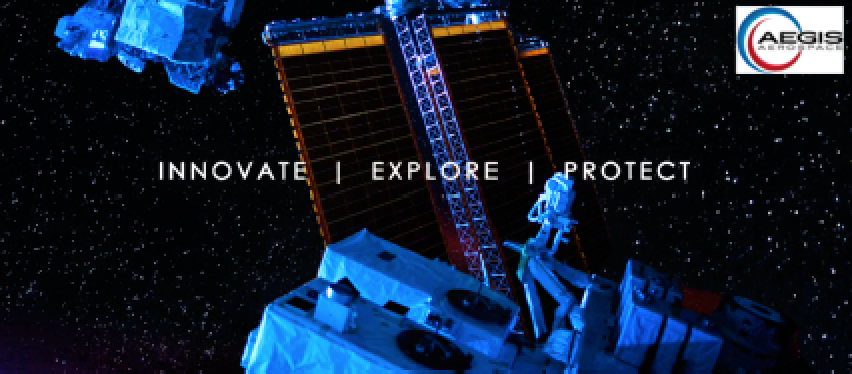 The commercial payload, MISSE-17, includes four MISSE Science Carriers (MSCs) with 18 unique experiments and dozens of individual material samples.
The experiments include tests of: an additively-manufactured, thermal protection system material; silicon photonic integrated circuits; a reversible adhesive; a micrometeoroid impact sensor; plus a variety of other novel materials and new manufacturing processes.
The experiments will be exposed to the space environment for approximately six- months while data and photographs are collected through the MISSE facility's environmental monitoring and data collection systems.
The experiments will be brought back to Earth and returned to their sponsors. This mission also includes planned upgrades to the MISSE fixed-facility's avionics to enhance its redundancy and reliability.
This is Aegis Aerospace's ninth commercial MISSE mission.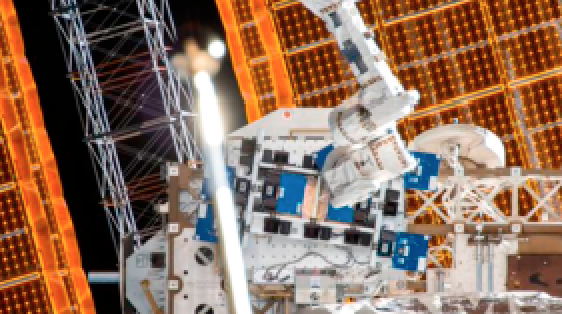 Photo of MISSE, Aegis Aerospace's flight facility permanently affixed
to the outside of the ISS. MISSE will house the MISSE-17 mission for
six months for customer experiments, tests, and demonstrations.
Photo is courtesy of NASA.
The DoD payload, STP-H9, includes eight spaceflight experiments that will be in space for approximately 12 months.
As the prime contractor for the DoD Space Test Program – Houston's office, Aegis Aerospace designed the STP-H9 payload to accommodate the eight DoD experiments and then integrated, tested, and will operate the payload.
It will be hosted on the ISS Japanese Experiment Module – Exposed Facility (JEM-EF) on the ISS.
"This launch illustrates the flexibility and depth of our space services and on-orbit support capabilities and demonstrates our ability to support any customer's space-testing needs." — Aegis Aerospace Executive Chair and CEO, Stephanie Muñiz Murphy
"STP-H9 marks the seventh major experiment platform that we have designed, integrated, tested and operated for the DoD's Space Test Program over the past 15 years. Each is unique and they have become increasingly complex, but our flexibility and deep understanding of our customer's requirements help ensure that we always deliver a product that meets and exceeds our customers' expectations." — Aegis Aerospace President, Bill Hollister
The next STP flagship payload for the company is STP-H10 and next commercial payload is MISSE-18.
aegisaero.com
Aegis Aerospace recently restructured their executive team.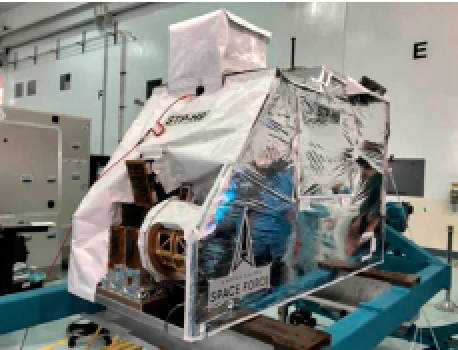 Photo of the STP-H9 payload before being turned over to NASA for
launch near NASA's Johnson Space Center. at Kennedy Space Center.
Photo is courtesy of the DoD Space Test Program.
The company's current executive chairman and majority owner, Ms. Stephanie Muñiz Murphy, has taken on the additional role of chief executive officer (CEO).
Bill Hollister, who has served the past two years as vice president of space and defense systems, has been promoted to company president.
Mark Gittleman, who has served the past two years as the company's first president and CEO, has moved into the newly created position of chief strategy officer.
"Our emphasis on growth and developing technologies begins with committing resources from the top down. Our new structure will help us focus on excellence in contract execution and accelerate development of new and better products and services for our space and defense customers." — CEO and executive chairman, Stephanie Murphy
The executive leadership team is based in Houston at Aegis Aerospace's headquarters near NASA's Johnson Space Center.
---

Tendeg selected by Lockheed Martin as a strategic supplier of deployable antennas
Tendeg LLC has been selected by Lockheed Martin as a strategic supplier for several of the company's critical, global securit y, space missions.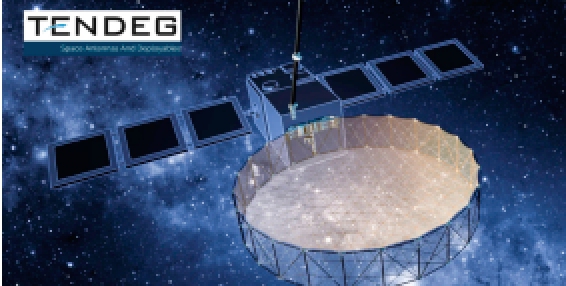 Tendeg is a manufacturer of spacecraft antennas and deployable structures with full-range aerospace engineering services, including design, analysis, prototyping and flight unit build.
The company's antennas are scalable to support missions requiring apertures that deploy from .5 meters to further than 16 meters.
Tendeg is supporting several orders with Lockheed Martin being delivered as early as this year.
The two firms are also in discussions regarding how Tendeg's designs could further serve our nation's important space missions when combined with the Lockheed Martin's versatile radio frequency (RF) payloads.
These designs promise to enable the revolutionary path to larger apertures increasing spectral access and mission capability, in all orbital regimes.
"The scalability of our deployable antennas provide a wide range of mission options, and their affordability helps contribute to the low life-cycle cost goals of many government missions. We're 'right down the road' from Lockheed Martin here in Colorado and we're excited to be able to work closely with them on efforts to support those protecting our country." — Gregg Freebury, CEO and Principal Engineer at Tendeg
www.tendeg.com
lockheedmartin.com/en-us/index.html
---