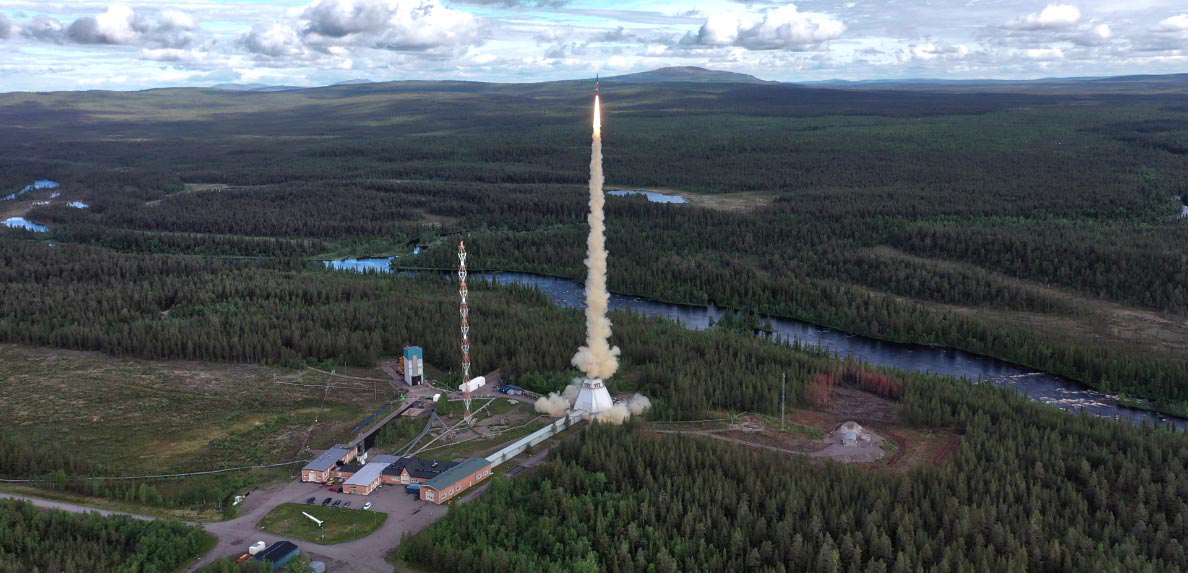 SSC's MASER rocket launches from the Esrange Space Center
---
Stefan Gardefjord began his career as an analyst/programmer at the Dow Chemical Company where he became IT manager for the Nordic countries. He spent nearly two decades with the Nordic based WM-data Group Plc (Nasdaq OMX Nordic), 2003 assuming the role of CEO WM-data Sweden.In 2006 the WM-data Group was acquired by Logica Plc (London FTSE 100), with some 40 000 employees in more than 40 countries, and he was appointed CEO Logica Sweden – Sweden's largest IT services and outsourcing company. In 2010 Gardefjord was appointed member of Logica Group's Executive Committee. Stefan Gardefjord is a non-executive director of BTS Plc (Nasdaq OMX Nordic) – a world leading provider of business acumen and leadership development training, and a non-executive director of Knowit Plc (Nasdaq OMX Nordic) – a consultancy firm that provide digital and cross-functional solutions by combining expertise in design and communication, management consulting and IT. Gardefjord is also a past chairman of the Swedish IT & Telecom Association and board member of the Confederation of Swedish Enterprise.
First, Mr. Gardefjord, would you please tell us about the company's history as well as the firm's objectives/goals?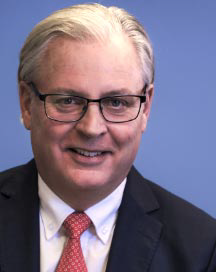 Stefan Gardefjord (SG)
SSC is built on decades of experience, dating all the way back to the Apollo Lunar missions. It was also around that time the first rocket activities took off in Sweden.
The European Space Research Organization, which later became the European Space Agency, wanted to have European access to space, which led to the construction of the Esrange Space Center in northern Sweden. The very first sounding rocket from Esrange was launched in 1966.
A few years later SSC was founded and took over the operation of Esrange Space Center. Since then our business has kept growing and we have become a leading global provider of advanced space services.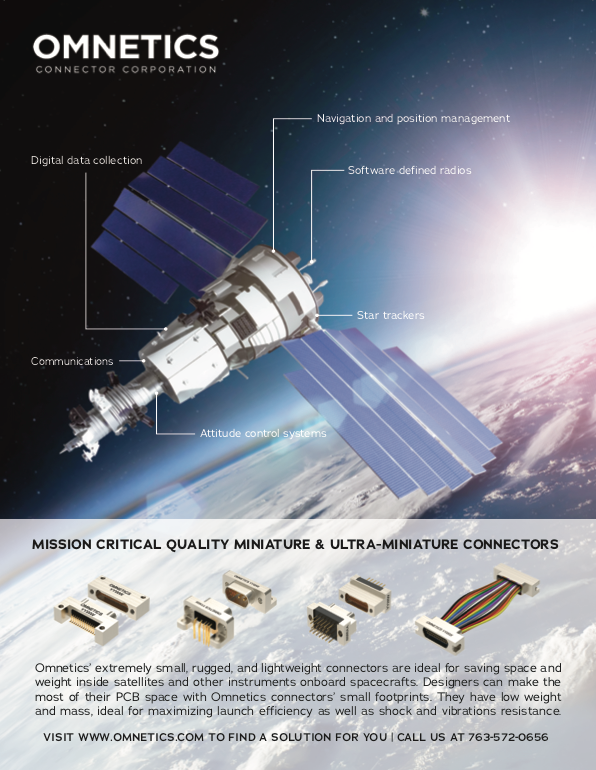 This growth has partly been organic and partly through acquisitions.
One example was the acquisition of USN (Universal Space Network) in the US in 2009 — a Ground Network Services business originally founded by Pete Conrad, the third man to walk on the Moon. So, you may say that SSC's involvement in Lunar missions started early – a history that we are very proud of today.
Since then, Space technology has continued to develop at a fast pace and become an indispensable resource in the fields of
telecommunications, Earth observation, meteorology and navigation. SSC has taken part in the entire journey and today we have operations worldwide, operating in three main business areas:
Firstly, we operate one of the world's largest civilian networks of multi-mission ground stations, providing reliable access to satellites in virtually any orbit with a complete portfolio of services for the whole satellite mission lifecycle.
Secondly, we provide engineering and spacecraft operations services to the international space market. And we support all mission phases — from designing and testing through to launch and operations. One of our early acquisitions within this area was LSE Space in Germany.
Thirdly, we provide access to space through rocket and balloon launch services as well as developing many of the experiment payloads that fly on these missions. From our launching facilities, we have launched almost 600 sub-orbital rockets and provided services to space organizations and scientists worldwide.
That said, we are constantly exploring how we can develop and grow as a company. For example, we are continuously expanding the Esrange Space Center in northern Sweden in order to expand our services. Among other things, we are currently establishing new testing capabilities for rocket engines and rocket stages. We are also putting a lot of effort into establishing Europe's first satellite launch capability at Esrange by the end of 2021.
One of the taglines used by SSC is "A World of Advanced Space Services" … what do these encompass, exactly?
SG
Our whole existence is inspired by the exciting changes that we see in the global space market today — changes that have a major impact on how we live our lives on this planet. SSC remains at the forefront by continuously developing new capabilities in close cooperation with our customers from many different sectors around the world.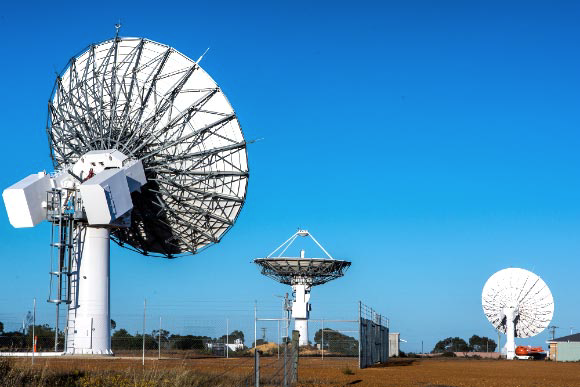 Antenna at Yatharagga ground station in Australia.
Photo is courtesy of SSC.
Our understanding of the emerging needs for accessible, flexible and affordable solutions enables us to provide innovative services to many market segments. We have only seen the beginning of how Space can help people in their everyday lives. SSC wants to be part of this development in order to combat climate change, develop smarter cities, rescue services, healthcare, smart farming — I can keep going forever. The benefits from space are basically endless.
Only the creativity and ingenuity set the boundaries for how society can benefit from Space in the future. That is what we mean by "A World of Advanced Space Services."
What is SSC's involvement with the Esrange Satellite Station and what does this facility provide?
SG
The Esrange Satellite Station is a vital part of the activities we conduct at the Esrange Space Center, which is probably the most versatile Space Center in the world. And the Satellite Station, located within Esrange, is the main hub and Operations Control Center of our Global Ground Network.
This is one of the world's largest civilian networks of ground stations, which means that we can provide reliable access to satellites in virtually any orbit, meaning that we can provide a complete portfolio of services for the whole satellite mission lifecycle.
Our plans for a satellite launch capability at Esrange will add even more value to our offer to the satellite owners and operators that we are providing TT&C and Data reception services and LEOP support to today.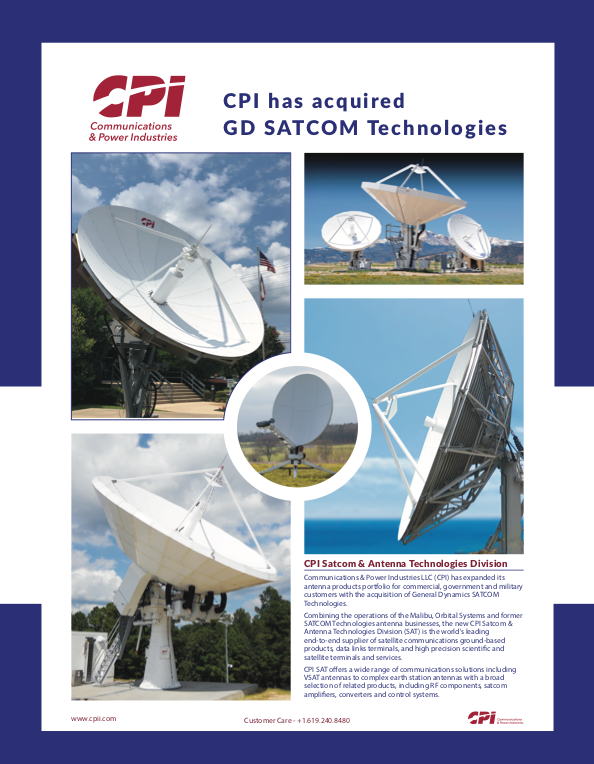 SSC antenna @ Esrange Space Center. Photo is courtesy of Angela Teale.
Could you tell us about SSC's recent agreement with ISAR Aerospace? What does this collaboration entail for both firms and how does this agreement benefit the companies?
SG
We are very excited about this new collaboration with ISAR. The agreement includes a vertical test facility for rocket engines, which means that we will shortly begin testing a new generation of European micro launchers at Esrange. This is fully in line with our overall strategy to develop Esrange into a European mainland launch site with the ability to launch satellites by the end of 2021.
Why should a prospective client consider SSC as a preferred solutions provider?
SG
SSC is a true "space company" with a deep understanding of all aspects of the space business and we are able to fully appreciate the challenges from our customer's point of view.
Our long history – from supporting NASA's Apollo missions to being a prime contractor for the more recent Lunar mission by SpaceIL and their Beresheet spacecraft – means that we have what it takes in terms of experience, skills and infrastructure.
I can't think of any other company that can provide such comprehensive support throughout the complete lifecycle of a space mission the way that we do – from the original idea and mission concept, to realization, launch and lifetime mission operations support.
What may we expect SSC to reveal over the next few months?
SG
We are making great progress on our journey to deliver a European satellite launch capability and our investment in rocket test capabilities at the Esrange Space Center is developing fast. We recently announced our collaboration with ISAR Aerospace, and I expect that we will be making more announcements in the near future.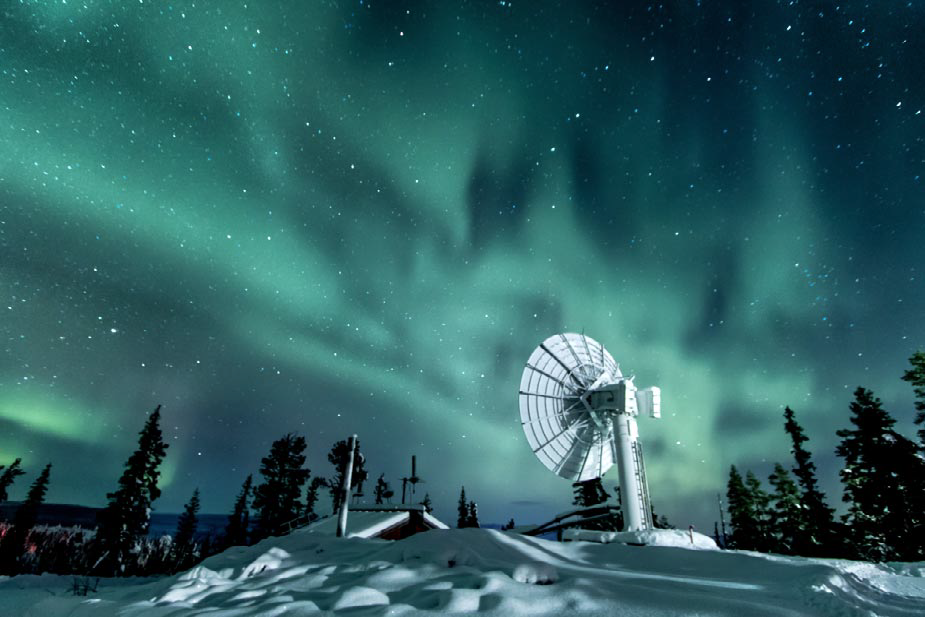 Throughout the pandemic, we have been able to uphold a high degree of operational capability and we are now actively building new capabilities at some of our ground stations – like Inuvik, Punta Arenas and Esrange – that will support new missions that are already under contract.
We're also preparing for several exciting launch campaigns over the next few months.
What do you believe are the most significant challenges that need to be addressed within the launch and SATCOM market segments? How is SSC addressing these concerns?
SG
The key challenge is providing affordable access to space and cost-effective mission operations.
This applies to flexible ground segment and network connectivity for satellite constellations – both telecoms and EO, creating truly global downlink capacity for an ever-expanding need for space-based information, knowledge and insights. And of course, an affordable satellite launch capacity.
To that end we plan to establish Europe's first orbital launch capability at Esrange Space Center by the end of 2021. This would be a huge step, not only for SSC, but for the European space market as a whole, in terms of being able to fully leverage and exploit the enormous opportunities that space brings to sustainability and societal development. All the things that are encompassed by the UN's Agenda 2030 – in real life.
www.sscspace.com/
---