---
Inmarsat's Clearwater Seafood Agreement For Incorporation Of Fleet Xpress​
Inmarsat has signed an agreement with Clearwater Seafood that commits Canada's largest vessel-operating seafood company to Fleet Xpress high-speed maritime broadband services.

Clearwater Seafood chose to install the Fleet Xpress combination of high speed Ka-band and continuous FleetBroadband backup on board seven vessels, replacing the Ku-band services on each vessel. Deployed off Newfoundland and Nova Scotia, each vessel is being fitted with Inmarsat-approved, high-performance, GX100NX antennas from Intellian.
The contract also includes Inmarsat's fully managed Fleet Care program for Fleet Xpress, developed to maximize equipment uptime and mini mise out of pocket expenses on unplanned maintenance.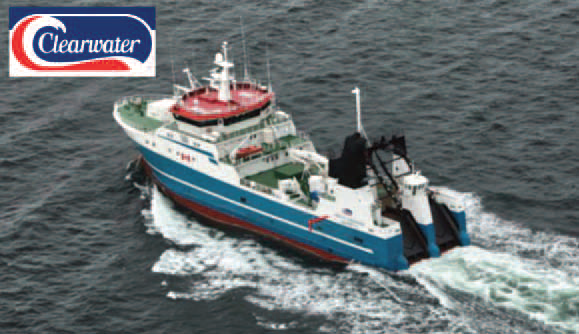 Based on a fixed monthly cost, customers secure all spare parts for 36 months on purchased hardware and benefit from a lifetime warranty for rented equipment, with free of charge support from certified technicians in over 50 ports worldwide. Fleet Care also includes remote equipment health checks and allows customers to update without additional cost as new hardware develops.
Clearwater Seafood is active off the coasts of Canada, UK and Argentina and operates 21 vessels in total. Fleet Xpress recently marked its 10,000th vessel installation. While the majority are merchant vessels, the maritime broadband platform continues to make inroads among owners and operators in the offshore and fishing markets.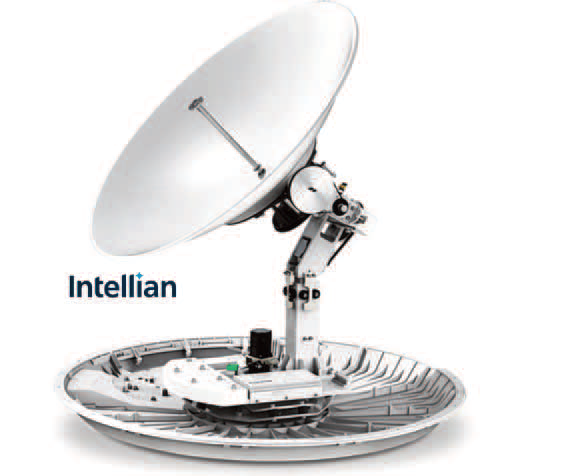 "Robust connectivity for the crew is imperative for Clearwater," said Brad MacKinnon, Director, Canadian Fleet Operations, Clearwater Seafood. "We have over 400 personnel at sea who expect stable and reliable connectivity in challenging North Atlantic conditions, given that they can be away from home for up to 35 days at a time."
"This contract represents outstanding recognition of the Fleet Xpress platform which will make waves among fishing customers along Canada's east coast and elsewhere," said Eric Griffin, Vice President Offshore & Fishing, Inmarsat Maritime. "Regional and global market leaders establish their positions for good reason and, in a sector quickly realising the benefits of always-on connectivity, we expect that others will be keen to learn how greater reliability and enhanced crew communications can be secured at truly competitive pricing. The fact that this regional breakthrough came when Covid-19 restrictions have been in place also shows what is possible by adapting our processes as required, to deploy our technicians in the field, work with engineers remotely or – where possible – carry out installations virtually."
---
Teledyne e2v's VNIR-SWIR Detector Supply Contract For CHIME Copernicus Mission
Teledyne e2v, which is a part of the Teledyne Imaging Group, and a Teledyne Technologies company, will supply image sensors and detectors to the recently announced grouped proposal of the European Space Agency's (ESA) industrial policy committee. The agreement is to place six Copernicus Sentinel satellite missions in space.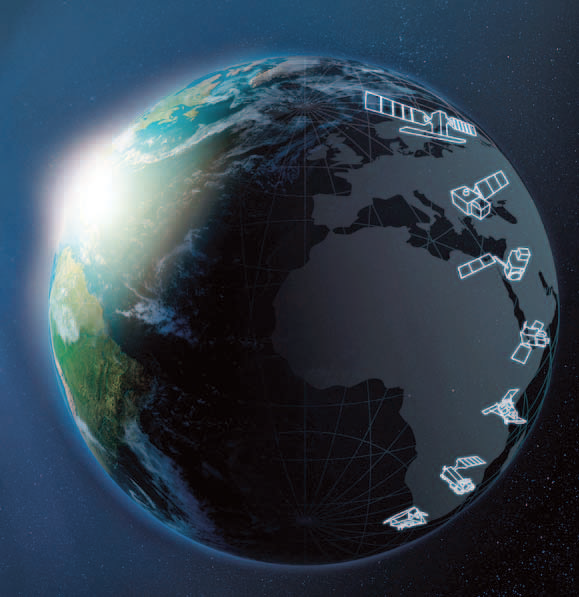 The Sentinel missions are developed specifically for the
operational needs of the Copernicus program. They carry
a range of technologies, such as radar and multi-spectral
imaging instruments for land, ocean and atmospheric
monitoring. Artistic rendition is courtesy of ESA.
Notably, Teledyne will be supplying Leonardo with a space grade VNIR-SWIR detector unit for the CHIME instrument. Thales Alenia Space will serve as prime contractor and integrator for the CHIME program with OHB and Leonardo as main partners for the payload.
The detector unit provided by Teledyne will comprise a Molecular Beam Epitaxy (MBE) processed Mercury Cadmium Telluride (MCT) 3k x 512-pixel detector with optimized coating exhibiting high quantum efficiency and low dark current. The MCT detector will be matched with a Read Out Integrated Circuit (ROIC).
The Copernicus Hyperspectral Imaging Mission, CHIME, a unique visible to shortwave infrared spectrometer, will provide routine hyperspectral observations to support new and enhanced services for sustainable agricultural and biodiversity management, and soil property characterization.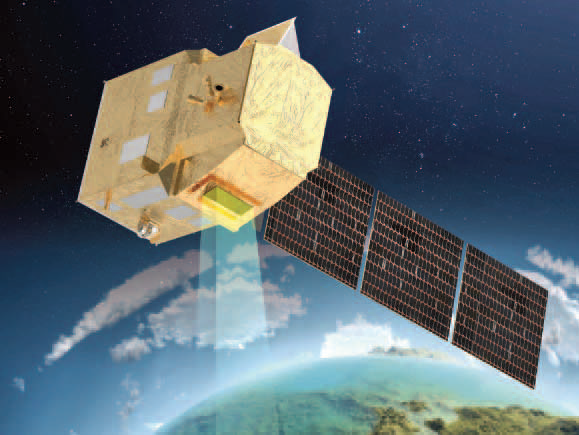 Artistic rendition of the CHIME satellite.
Image is courtesy of ESA.
The mission will complement Copernicus Sentinel-2, which also features a Teledyne Imaging visible sensor, for applications such as land-cover mapping.
Teledyne e2v will also supply variants of their Capella CMOS visible image sensor for the Copernicus Expansion CO2 Monitoring Mission.
Miles Adcock, President Space & Quantum at Teledyne e2v commented, "This announcement follows as further good news, on recent infrared and visible detector contracts, building on our investment in our UK-based fab, design and manufacturing teams, which are critical to the support of important missions emanating from the European and UK market."
The CHIME mission is part of the expansion of the Copernicus Space Component program of ESA, in partnership with the European Commission. The European Copernicus flagship program provides Earth Observation (EO) and in situ data and a broad range of services for environmental monitoring and protection, climate monitoring, natural disaster assessment to improve the quality of life of European citizens.
CHIME's imaging spectrometer will allow monitoring of the Earth's land surfaces and coastal/inland water bodies with contiguous spectral channels covering the spectral range from the VIS to the SWIR.
The CO2 Monitoring Mission, the measurements will reduce uncertainties in estimates of carbon dioxide emissions from the combustion of fossil fuel at national and regional levels, providing the EU with a unique and independent source to assess the effectiveness of policy measures, and to track their impact toward decarbonizing Europe and meeting national emission reduction targets.
---
Amazon Web Services Joins The United States Geospatial Intelligence Foundation (USGIF)
The United States Geospatial Intelligence Foundation (USGIF) welcomes Amazon Web Services (AWS) as the organization's newest, 27th, Strategic-Level Member.
AWS is a leading cloud platform, offering more than 200 fully featured services from data centers globally. Many enterprise and government customers use AWS Cloud to transform their organizations and businesses.
AWS offers the most comprehensive and broadly adopted platform of services and features, which allow their customers to be more agile while reducing computing costs. Geospatial customers benefit from the ease, speed, and cost-effectiveness of their services, which frees them from having to purchase, maintain, and operate their own servers and data centers.

USGIF organizational membership enables organizations to play an integral role in the advancement of the geospatial intelligence (GEOINT) tradecraft through professional development and unparalleled interaction with community leaders, decision-makers, as well as the GEOINT'ers of today and tomorrow.
USGIF Strategic-Level membership is the highest and most inclusive level of organizational membership. Benefits include complimentary GEOINT Symposium registrations, exclusive access to USGIF events, and the ability to participate in forums exclusive to USGIF Strategic-Level Members.
---
L3Harris To Develop Next Generation Weather Imager For NASA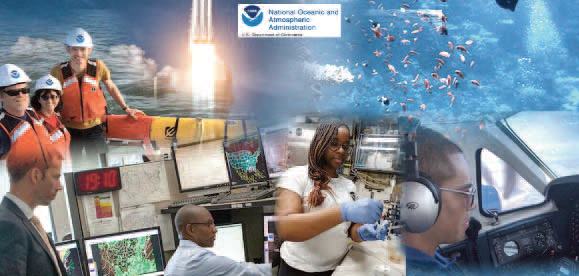 NASA has selected L3Harris Technologies (NYSE:LHX) to develop a concept for the next generation of geostationary weather imagers which will help advance future severe storm tracking, weather forecasting, climate and other Earth Observations (EO).
L3Harris will develop an imager design, as well as conduct technology development and analysis for the U.S. National Oceanic and Atmospheric Administration's (NOAA) Geostationary and Extended Orbits (GEO-XO) satellite system. The GEO-XO mission will eventually replace the agency's current Geostationary Operational Environmental Satellite-R (GOES-R) series of weather satellites, which includes the L3Harris-built primary payload.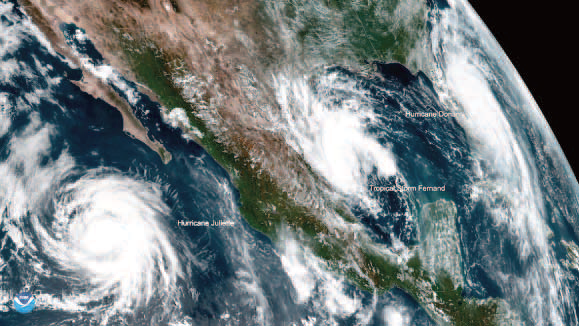 Three storms brewing as hurricane season arrives…
Supported by NASA, NOAA's GEO-XO program is scheduled for launch in the early 2030s. L3Harris is the industry-leading provider of weather sensors flown by U.S. and international customers, such as NOAA's Advanced Baseline Imager for the GOES-R satellite series, Cross Track Infrared Sounder for the Joint Polar Satellite System, Japan's Advanced Himawari Imagers for the Himawari mission, and South Korea's Advanced Meteorological Instrument for GEOKompsat-2a.
The L3Harris GEO-XO next-generation imager will include additional spectral bands, higher spatial resolution, and improved data compression algorithms. These features, combined with flexible and efficient scan capabilities, will provide improved severe storm tracking, weather forecasting, enhanced fire/smoke detection, as well as other vital benefits to government users, scientists and our nation.
---
Fourth FabLab Founded By Thales Alenia Space
Thales Alenia Space has established a new FabLab (fabrication laboratory) at their plant in Charleroi, Belgium. This approach reflects the company's ongoing digital transformation to anticipate disruptive advances in the space industry.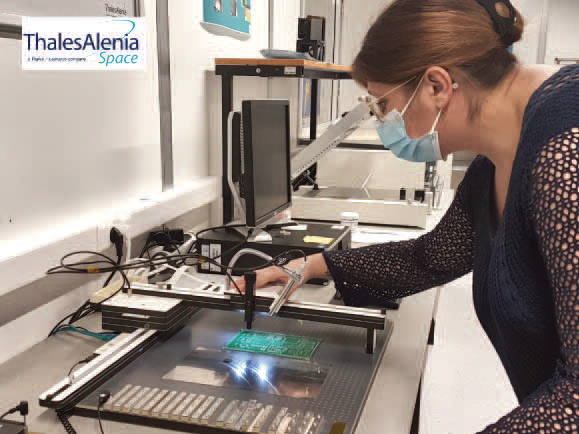 Following the company's first FabLabs in Toulouse, Cannes and Rome, this latest addition is tasked with stimulating innovation and supporting the Charleroi plant's push to spur sustainable growth in Belgium.
Open to all Thales Alenia Space employees, the FabLab is an idea incubator that fosters creativity by providing access to rapid prototyping tools, both hardware and software. Above all, it's a forum that facilitates discussions and the sharing of ideas to complement the current industrial organization.
Charleroi's FabLab is organized in different zones: brainstorming, mechanical and electronic fabrication, 3D printing and digital design. All of these activities, whether professional or even personal (provided the participant complies with sharing and transparency requirements), involve taking ideas through the prototyping, experimental, test, simulation and fabrication phases.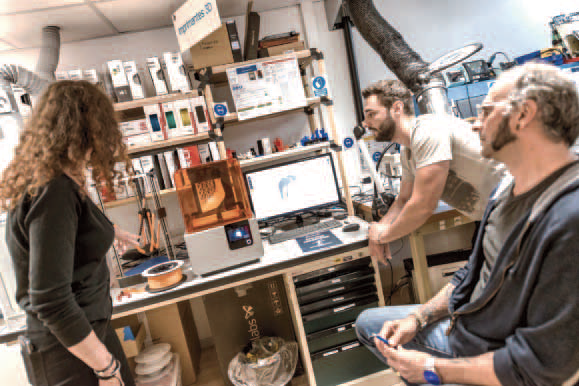 The expected deliverables from the FabLab approach include the development of new technologies, concept validation for all new solutions and the real-world assessment of applications and user needs to learn lessons and address system-level requirements.
At the same time, FabLabs are designed to stimulate and strengthen teamwork by cementing ties between employees during their free time. It's an excellent way of thoroughly irrigating the company with expertise concerning the digital transformation and new technologies.
Working hand in hand with Thales Alenia Space's Innovation Cluster, FabLabs are open to collaboration with universities, research centers and small businesses. They will also nurture the development of innovative solutions, research programs and training. With the commissioning of its fourth FabLab, Thales Alenia Space continues its ongoing transformation to keep pace with the evolving New Space environment.
"The creation of this new space – open to all – encourages experimentation, sharing knowledge and applying it to creativity and innovation," said Ina Maller, General Director of Thales Alenia Space in Belgium. "With the opening of this FabLab in Belgium, I'm delighted to give all of our employees, whether in R&D, production or other departments, the opportunity to pursue innovative professional or personal projects."
---
Millions Achieved By Tomorrow.io In New Funding Round
ClimaCell has a new funding round that is being led by Stonecourt Capital and joined by Highline Capital — this brings the total funding raised to more than $185 million, plus the company is also changing its name from ClimaCell to Tomorrow.io.

In February of 2021, Tomorrow.io announced Operation Tomorrow Space. The company is building the first-of-its-kind proprietary satellites equipped with radar, and launching them into space to improve weather monitoring and forecasting capabilities. The breakthrough technology represents a once-in-a-generation opportunity with decades of value on the horizon.
Tomorrow.io has been in hypergrowth mode since launching 5 years ago. Having expanded operations across North America, LATAM, EMEA, and APAC, the company brought its product offerings to market 2 years ago and has already achieved a 200% net revenue retention rate and 850% ACV growth during the past 2 years.
With customers including Uber, Ford, Delta, National Grid, and others, Tomorrow.io will use the funding to accelerate global SaaS operations for its weather intelligence platform and air quality offerings. In addition, Tomorrow.io will continue to focus on innovating its proprietary technology across artificial intelligence and machine learning, in addition to its space operations.
The company also today announced a name change which has been a year in the works. "Changing the name of a company is always a delicate process and timing is the most important part of that process," said Dan Slagen, CMO at Tomorrow.io. "The combination of our space announcement in addition to the Series D presented the opportune timing to announce Tomorrow.io, leading us into our next phase as a company with the goal to bring better access to weather for every country, business, and individual on the planet."
The company will legally operate under the name of The Tomorrow Companies Inc. moving forward.
"We are thrilled to be partnering with Stonecourt Capital to continue executing on our complete disruption of the $4 trillion global weather,
---
In-Space Laser Comms Work Continues Between TESAT + Lockheed Martin Space
TESAT continues their broadband laser communication in space developments that range back to the laying of the cornerstone within the US NFIRE and TerraSar-X success in 2008, when TESAT first proved the functionality and capability of optical, inter-satellite links in LEO, now coming to fruition.

With the recent contract award between Lockheed Martin Space and TESAT for the Space Development Agency's Transport Layer Tranche 0 program, the long-term partnership between the two companies is continued. TESAT will provide the ConLCT80, a Laser Communication Terminal (LCT) dedicated for the broadband, LEO constellation market.
The ConLCT80 is a miniaturization of the heritage LCT135, which is flying currently on nine satellites and performing 1,000 optical inter-satellite links (OISL) monthly, more than 51,000 in total as of this writing.
---