With recent advancements in the industry, mobility has became an extremely popular technology demand with end-users as well as with sector professionals in the satellite communication (SATCOM) markets.
PALS Electronics, based in Istanbul, Turkey, has a wealth of experience in design, development and manufacturing state of art satellite antennas and integrates communication systems and has done so since 1995. The company recently developed an Earth Station (ES) with a special structure to comply with the demands for a lightweight, modular solution that incorporates robust components for commercial and military satellite communication (MILSATCOM) purposes. Satellite systems crucially provide connectivity solutions to rural areas where there are no land connection options at all —
---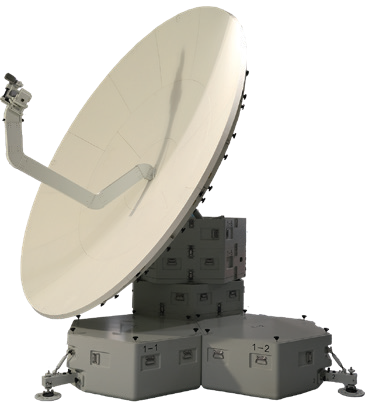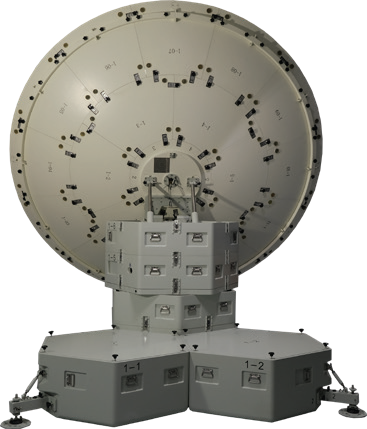 ---
PALS' PFA-370 (pictured to the left) is a unique solution for building a modular ES in those areas as a highly flexible and mobile solution.
Introducing PFA-370 as an ES antenna that possess all of the features of modularity means that the user can disassemble the antenna and transfer it to any other location they wish to incorporate its capabilities.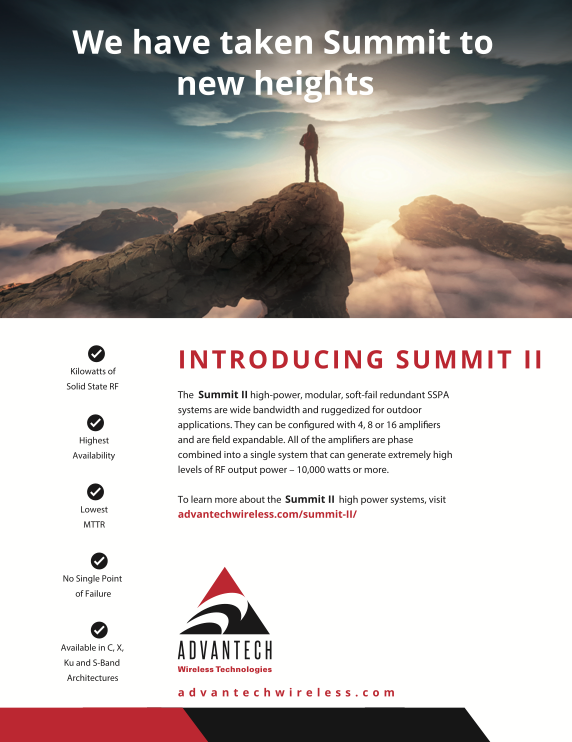 All parts of this ES are designed and manufactured from Carbon-Fiber to be lightweight — this means that an average person can assemble/disassemble, and most importantly, carry it around. The antenna reflector itself, which is the heaviest part of this unit, is comprised of up of 19 individual segments. Each segment has labels with numbers, making it easy to assemble. All parts are designed to be snapped on — no special tools are required, other than human hands. The PFA-370 antenna system is specifically designed for ease of use and installation, no matter whether the operator is a professional who has experience in satellite communication, or an operator who has just experienced their first encounter with a satellite communication antenna with some training under their belt.
One of the most important features and what makes this system mobile, other than modularity, is how you transport them. Each part of the system has a designated spot in its packing boxes. The whole system can be divided into nine boxes in total. Each box is IATA compliant, which means it is not too heavy for a person to carry, and the box sizes are appropriate for use on commercial or military aircraft. These types of products are called "Fly-Away" with the carrying boxes part of the antenna mount, called a pedestal (see the above image to the right). There is also secure housing for antenna systems' motors and driver controllers. Users don't have to worry about where to put all the boxes after the parts have been removed.
In addition to the unit's distinctive physical features, PFA- 370 also allows the selection of different feed options and can operate in C-, X-, Ku-, Ka-, and DBS bands and in various configurations. Feed options can be Rx, Tx/Rx, 2-ports, or multiple ports, and polarization can be circular or linear.
Customized design and different feed arm options are possible to provide interchangeable feed structures. Thanks to the unit's mechanical design, it ensures the best RF performance. The PFA-370 also possesses superb RF characteristics, low insertion loss, great VSWR, high cross-polar isolation, as well as a highly reliable G/T ratio.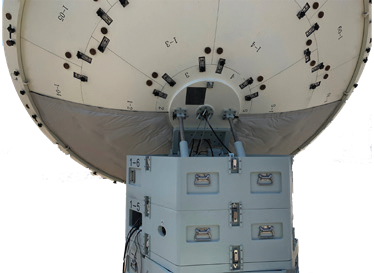 For extremely cold environments that are subject to frequent, heavy snowfalls, the PFA-370 antenna system offers a half and full De-Icing option (see image to the left) and it is highly recommended. This low power consumption system makes sure its operation won't be interrupted under any weather condition.
PALS De-Icing system can be controlled by an independent controller or PALS Antenna Control Unit, PAC-550. Both controllers are undergoing military tests according to MIL-STD-810G. and make certain the system can be operated at -30 C and can be stored at -40 C.

PFA-370 is compatible with the PALS PAC-550 antenna control system. For PAC-550 many options are available on demand. It stands out among its rivals with a spontaneous DVB-S/ S2 receiver and/or beacon tracking receiver feature. As mentioned earlier, it has a De-Ice module too.
There is a military version of this antenna control system, as well. PAC-550-MIL is designed, developed, and manufactured according to MIL-STD-810 and MIL-STD-461 for the defense market and the unit has passed all of the necessary military standards tests, PAC-550-MIL antenna controller uses state of the art auto-pointing algorithm — the auto pointing performance has been approved EUTELSAT according to the ESOG120 standard. The algorithm also makes certain the antenna did not point to side-lobes of the satellite signal but was pointed directly to the boresight of the satellite beam.

A Beacon and/or DVB-S/S2 receiver can be embedded PFA-370 antenna and its PAC-550 antenna controller. This means a beacon receiver can be used for antenna processes, such as auto pointing, tracking, and so on, as well as a DVB-S/S2 receiver in the same box without the necessity of making any physical changes.
This feature makes the system superior. PAC-550 and PAC-550-MIL contain HPA/BUC muting features. The main idea behind this is muting the BUC or HPA until the antenna control system automatically or manually acquires a satellite signal. The ES operator will not be able to accidentally send any signal using BUC or HPA and cause disruption of services.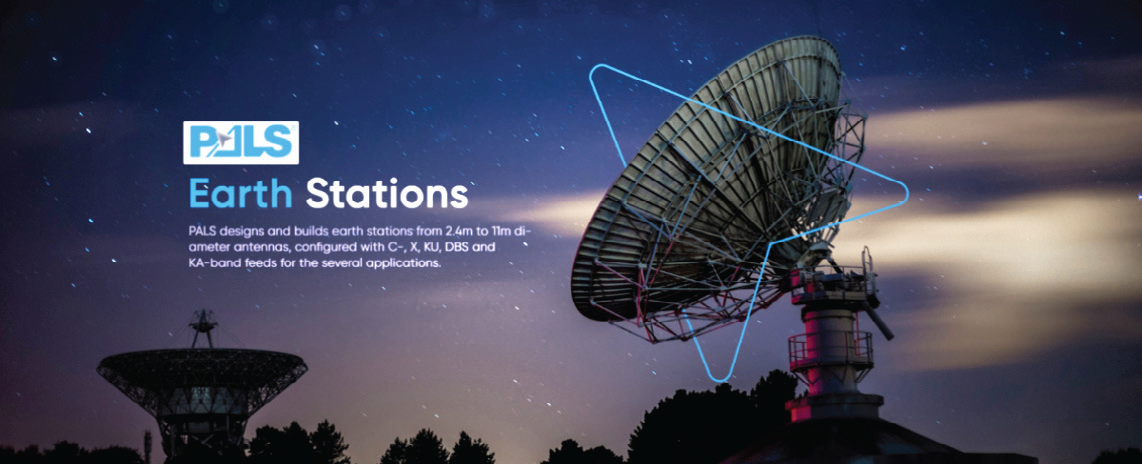 All PALS products have a military version — the company conducts sector defining U.S. Department of Defense (DoD) standard MIL-STD-810G and its method applied to the PFA- 370-MIL antenna system and its subcomponents which is the military version of PFA-370. It has the same RF characteristics and complies with MIL-STD-188-164A / ITU-RS-580 / ITU-R S.465-6 criteria.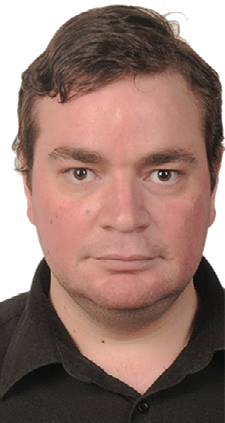 Özdemir Öztürk
Obtain additional information about PALS Electronics and its products by emailing the firm at this direct link.
Author Özdemir Öztürk graduated from Electrical, Electronics and Communications Engineering of Haliç University in 2011. He completed a master of science degree at Haliç University, Turkey. He has been working master of science degree at Haliç with Pals Electronics since 2014.
---