Alf Stian Mauritz has been the Managing Director of Tradee Telecom (now IEC Telecom Norway) since 2005, when he created the company. IEC Telecom Group undertook a strategic investment by acquiring the Norway-based company in 2012.
Alf Stian has a deep understanding of the Northern European countries needs for reliable telecommunications and has a lengthy experience in providing solutions to the maritime industry and governmental organizations. He holds a degree in International Business from The Norwegian Business School, Nanyang University in Singapore
and USM in Malaysia. He is fluent in English and Norwegian.
Mr. Maurtiz, would you please name top three development tendencies within the Scandinavian countries over the recent years.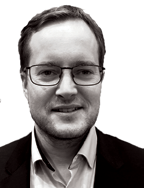 Alf S. Maurtiz (AM)
Over recent years, the company — as well as the Scandinavian market and the entire world — has witnessed a clear trend of increasing need and demand for data by customers.
In spite of the 'technology revolution,' this is not a new demand... many owners and managers have only recently adopted the applications that can drive improved productivity and generate more transparent and accountable operations.
Traditional L-band — and even KU-band — are being replaced by newer technology such as Ka-band from Inmarsat (FX) or Telenor satellite (Thor 7) that allow for smaller antennas, lower priced equipment and, last but not least, attractive airtime rates. Today the maritime customer demands more than just a data link; they want numerous applications that support video streaming, GSM over satellite and other crew welfare solutions.
Affordable and flexible communication solutions are the keywords for the latest Scandinavian satellite connectivity market product development. The growing demand for data in the maritime sector, coupled with other requirements such as crew retention, remote offices, remote monitoring and maintenance, has pushed providers to work on far more comprehensive satellite solutions.
More and more the ship owners understand that they need a full cycle maritime platform to support all crew welfare and vessel management needs, complete with optimized voice, broadband data and onboard management systems.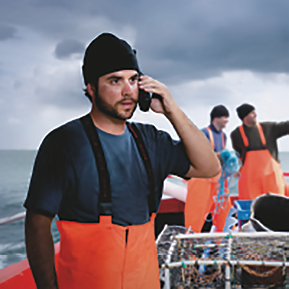 Central to these needs are increased shore side monitoring and control. Ship owners are embracing concepts they have never worked with previously, such as higher bandwidth communications and fleet control centers from which they can provide 24/7 support to ships and crews. Such systems have been available for several years but are starting to provide deeper user experiences that build toward smarter operations. All these trends have a positive impact on satellite market development as well as providing even small fisheries with high-quality data and voice connectivity.
What differences of the Scandinavian market satellite connectivity requirements have you noticed? Are there any challenges compared to the experiences of other offices of the IEC Telecom Group in other regions?
AM
Of course, there are some peculiarities within different regions and markets that our group addresses, especially within the fishing industry. The company has noted a substantial change in how communication solutions are being used.
A combination of solid growth as well as smaller and lower priced equipment for fishermen has probably lead to the company installing VSAT onboard a15 meter vessel. Earlier, such technology was reserved only for the big vessels sailing far abroad.
---


---
This has opened up new markets for IEC Telecom with a greater number of vessels. In the northern parts where the firm operates, there are other challenges the company must face that are not a concern of colleagues from central Europe. IEC Telecom is on the boundaries of coverage boundaries for several satellite systems.
A combination of Ka- and Ku-band as well as Iridium services must be delivered and harsh weather conditions require us to be in focus when solutions are designed to ensure they meet the market needs of customers as well be able to withstand various environmental conditions.
Do your company satellite solutions and value-added services meet those requirements? Could you please give an example of particular market segments it worked for?
AM
The solutions provided by IEC Telecom are designed to meet the requirements of merchant shipping, fishing, government, Navy, Coast Guard and the leisure at-sea users.
Today, we are delivering communication solutions to the merchant, supply, fishing, and other vessel, and they all have seamless links between GSM/Ka- and L-band. In return, the customers receives a stable and reliable connection wherever they are sailing.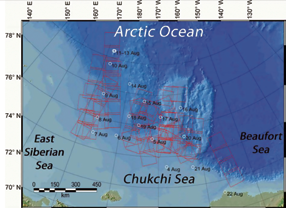 Satellite connectivity makes their business more efficient while ships and crew work more safety and the operational processes — including data transmissions — are far faster.
The company's clients can effectively communicate with officials and HQ and share live data. This has helped many of IEC Telecom customers, such as the fisheries, to increase efficiency, safety and punctuality when delivering their cargo — timing is essential to their ongoing success.
Could you please tell more about IEC Telecom's plans for Danish market regarding the latest cooperation with ScanMarine?
AM
The European maritime market is one of IEC Telecom's highest priorities and we are certain that our offerings will meet the requirements of local shipping companies, regardless of a company's size, budget and communication goals.
IEC Telecom has grown significantly within the Scandinavian market over the last several years and the company's expansion includes Denmark. In 2012, IEC Telecom acquired Tradee Telecom in Norway and the company has experienced solid growth since the merger.
In 2014, a new office was opened in Stockholm, Sweden, due to IEC Telecom's role as a significant player in the Scandinavian market, on land and in the maritime market segments.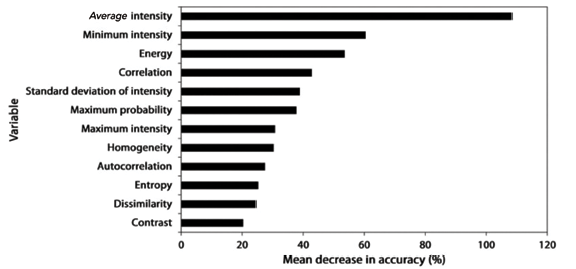 In 2018, the company announced a strategic partnership with ScanMarine. For us, this was a great opportunity to provide our customers all along the Danish coast with a variety of satellite telecom solutions such as L-band to VSAT and many other services.
The new company IEC Telecom Denmark will be established within the year to serve the Danish market and the areas around that country. The cooperation between the IEC business units in the Scandinavian countries (Norway, Sweden and Denmark) have clear synergies and our partners and our customers will
all benefit.
IEC Telecom offers a full range of products and airtime from all of the major satellite operators. Plus, we apply our in-house solutions to customers' challenges and that makes the real difference for customers and partners.
iec-telecom.com/
IEC Telecom is an international satellite solution provider that delivers the products and services in different regions and market segments from Middle East to Europe, from small fisheries to big shipbuilding companies. Recently the IEC Telecom team announced the partnership with ScanMarine, the distributor of communication and safety equipment at Scandinavian market. Alf Stian Mauritz, managing director at IEC Telecom Norway provided comments regarding this cooperation, company's plans and overall tendencies of the Scandinavian market of satellite connectivity.
---
In this recent study by SI Imaging Services (SIIS), a sea ice mapping model based on Random Forest (RF), a rule-based machine learning approach, has been developed for the Korea Multi-Purpose Satellite-5 (KOMPSAT-5) Synthetic Aperture Radar (SAR) data in Enhanced Wide swath mode.
The Chukchi Sea is an extension of the Arctic Ocean that is bordered in the west by Russia's Wrangel Island and the East Siberian Sea. In the east, the Chukchi Sea is bordered by Alaska and the Beaufort Sea, then in the south, the sea ends on the edge of the Bering Strait.
A total of 12 texture features derived from backscattering intensity and the gray-level co-occurrence matrix were used as input variables for sea ice mapping. The RF model produced a sea ice map with a grid spacing of 125 meters, demonstrating excellent performance in the classification of sea ice and open water with an overall accuracy of 99.2 percent and a kappa coefficient of 98.5 percent.
Sea ice concentration (SIC) retrieved from the RF-derived sea ice maps was compared with that from ice charts. The mean and median values of the differences between the SICs derived from the RF model and the ice charts were 8.85 and −8.38 percent, respectively. Such difference was attributed to the uncertainty in the ice charts and classification error of the RF model.
KOMPSAT-5 has a nominal revisit time of 28 days which, at the time of this writing, is longer than other X-band SAR satellites such as TerraSAR-X/TanDEM-X (11 days) and COSMO-SkyMed constellation (1 to 16 days).
KOMPSAT-5 can capture the same area twice a day due to swath overlay. The SAR images were acquired at both ascending and descending orbit in various radar look angles from 17 to 49 degrees and were delivered as an ellipsoidal geocoded product with a pixel spacing of 6.25 meters. To reduce speckle noise, the company performed a 2×2 block averaging of the SAR images.
A sea ice mapping model for the KOMPSAT-5 EW SAR data over the Chukchi Sea of the Arctic Ocean in late summer was developed using binary classification of texture features in backscattering intensity and GLCM based on RF.
The sea ice mapping model exhibited excellent performance in classification of sea ice and open water. The average and minimum values of backscattering intensity and energy from GLCM were identified as more influential variables than the others.
SIC calculated from the RF-derived KOMPSAT-5 sea ice maps were compared with that derived from the AARI weekly ice charts. The mean and median values of the differences between SICs derived from RF model and ice charts were 8.57 and −8.83 percent, respectively.
www.si-imaging.com
The KOMPSAT (Korean Multi-Purpose Satellite) program is a part of Korean government's space development program, which aims at providing very high resolution satellite imagery to national and international remote sensing society. Since the first launch of KOMPSAT-1 (6.6 m, Optical) in 1999, resolution has been evolved to 55 cm due to the launch of KOMPSAT-3A, and has been widen to X-band SAR satellite imagery. KOMPSAT is dual-use program. Korean Aerospace Research Institute(KARI) is in charge of KOMPSAT operation, and SI Imaging Services (SIIS) has worldwide exclusive distribution rights of KOMPSAT imagery. As a national space program, data continuity of KOMPSAT is guaranteed for both VHR Optical and SAR.
---