OneWeb's 34 satellite launch brought to pass by Arianespace
OneWeb's 34 satellite launch occured on Saturday, March 21, at 17:06 (GMT) / 1:06 PM (EDT) / 22:06 (local time), from the Baikonur Cosmodrome in Kazakhstan.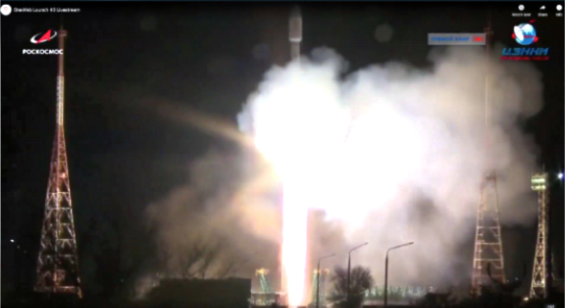 The Arianespace OneWeb 34 satellite launch from the
Baikonur Cosmodrome.
This was the second launch for OneWeb in 2020 and these additional 34 satellites will bring the constellation total to 74. The satellites are built by OneWeb Satellites, a joint venture between OneWeb and Airbus who are engaged in a new, high-volume, manufacturing process that can build two satellites per day.
Arianespace launched OneWeb's satellites into a near polar orbit of 450 kilometers, after which they will be raised to their final orbit of 1,200 kilometers.
OneWeb's first customer demos are scheduled for the end of 2020 and availability of commercial services, for sectors such as maritime, aviation, government and enterprise, are scheduled for the end of 2021.
The OneWeb 34 satellite launch by Arianespace at the Baikonur Cosmodrome.
The official press release from OneWeb is as follows:
OneWeb, the global communications company with a mission to bring connectivity to everyone everywhere, today announced the successful launch of 34 satellites, aboard a Soyuz launch vehicle from the historic Baikonur Cosmodrome, Kazakhstan.
Lift-off occurred on February 06th at 21:42 pm UTC. The OneWeb satellites separated from the rocket and were dispensed in nine batches over a period of several hours, with signal acquisition on all 34 confirmed within hours.
This launch is the second successful launch in one of the largest civilian satellite launch campaigns in history. It will help build OneWeb's phase one constellation of 648 satellites that will deliver high-speed, low-latency global connectivity, while addressing the world's most pressing connectivity problems.
The communications company is on schedule to provide global coverage to customers in 2021, starting with the first commercial services in the Arctic this year. This follows OneWeb both securing global priority spectrum rights and successfully launching its first batch of satellites in 2019.
OneWeb's network will provide a unique combination of high data throughput, low latency, true global coverage and a range of user terminals for multiple markets including maritime, aviation, government and enterprise.
Adrian Steckel, CEO of OneWeb, said, "The successful manufacture, delivery and launch of this batch of 34 satellites is the latest proof point of the OneWeb plan. Importantly, today's mission also brings us closer to our next step, realizing our ultimate vision of providing access to high speed, reliable internet to everyone, everywhere.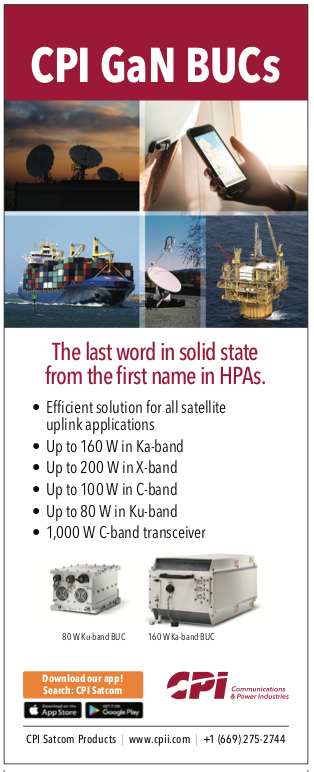 "We are seeing considerable interest from prospective customers and partners. Later this year, we will provide service in the arctic region and 2021 will see OneWeb achieve global coverage, making the digital divide a thing of the past. I'm very proud of our team and partners who continue to collaborate to make our ambitious scale a reality, and also those in Kazakhstan for supporting our vision."
The theme for this launch commemorates the late Russian cosmonaut Alexei Leonov, who made history 55 years ago when he became the first person to exit a spacecraft and walk in space. The OneWeb mission patch bears his name and celebrates his achievement.
oneweb.world
www.arianespace.com
---
ICEYE unveils 25 cm. SAR imaging capabilities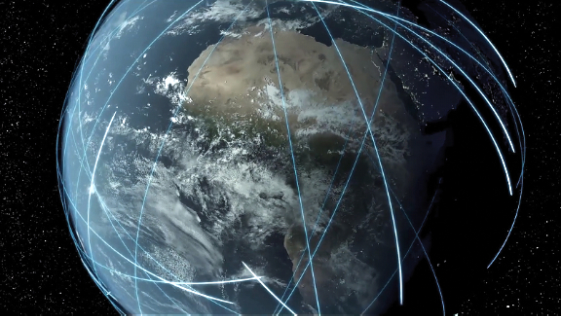 ICEYE has unveiled their latest capability of 25 cm. resolution imaging with synthetic-aperture radar (SAR) smallsats, using the company's current, on-orbit, commercial SAR satellite constellation.
With this very high resolution imaging capability, ICEYE SAR data achieves the same resolution class provided by larger, conventional commercial SAR satellites operating at their highest performance.
ICEYE successfully launched its first SAR satellite in January of 2018, ICEYE-X1, which achieved 10x10 meter resolution data capabilities, while also becoming the World's first SAR satellite mission under 100 kilograms (220 pounds) in launch mass.
With the company's latest development of 25 cm. imaging from its current commercial SAR satellite constellation of three spacecraft, ICEYE data achieves the finest classification of resolution in the commercial SAR market.
Following standard industry definitions, the native slant plane resolution of the newly unveiled SAR data is 25 cm. in the azimuth direction, and 50 cm. in the range direction, before ground-plane adjustments are applied.
The finest resolution data will be provided to customers in ICEYE's standard product formats that are accessible with standard Geographic Information System (GIS) tools.
Pekka Laurila, CSO and Co-founder, ICEYE, stated that before, these resolutions have been exclusively reserved for the larger, traditional SAR spacecraft.
This resolution is operationally expected to be available for ICEYE customers mid-2020 from the current on-orbit constellation.
Dr. Mark Matossian, CEO of the US subsidiary of ICEYE, noted that site activity monitoring based on very high resolution SAR data enables the firm's customers to unlock new insights in virtually all use cases that use ICEYE's current 1-meter resolution imaging — 25 cm. resolution SAR imaging is ground-breaking to come from the world's smallest SAR satellites. Commercial and government SAR customers will be able to achieve very detailed change detection, perform improved object classification, and track ever smaller objects from orbit.
www.iceye.com
---
Orbital Research Releases New Low Noise Amplificer (LNA)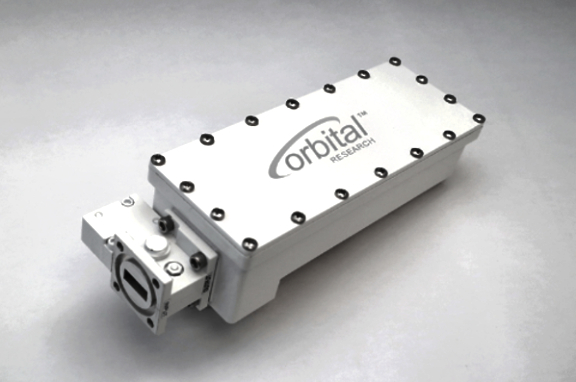 Orbital Research's 4.0 GHz wideband Ka-band
LNA offering.
Orbital Research Ltd. rhas eleased a newly enhanced, 4.0 GHz wideband Ka-band low noise amplifier (LNA) that covers the complete Ka spectrum, from 17.2 to 21.2 GHz and, according to the company, offers the lowest noise figure in the industry at 1.2 dB.
Designed primarily for satellite teleports and gateways, TT&C applications and airborne terminals, this new Ka LNA raises the performance bar. It delivers exceptional data throughput, high quality signal amplification and an impressive low noise temperature of 105 K.
The LNA also offers 52 dB of gain and the linearity needed to handle higher order modulation schemes, such as DVB-S2X.
Additionally, this LNA offers an optional RS485 monitor and control (M&C) interface that delivers real-time status indicators like current and temperature, helping users ensure optimal performance at all times.
Orbital's CEO, Ian McEachern, said that through the company's continued innovation, the firm is able to offer the lowest noise figures in the industry as well as key, unique features with the advanced M&C interface. These features are big pluses for gateway and teleport stations as they offer higher availability and better visibility into the system operations
orbitalresearch.net/product/wideband-ka-band-lna/
---
On Orbit CHEOPS Commissioning Successfully Completed by Airbus
Airbus has received confirmation from ESA of a successful end to the In Orbit Commissioning (IOC) of CHEOPS after the IOC review on March 25.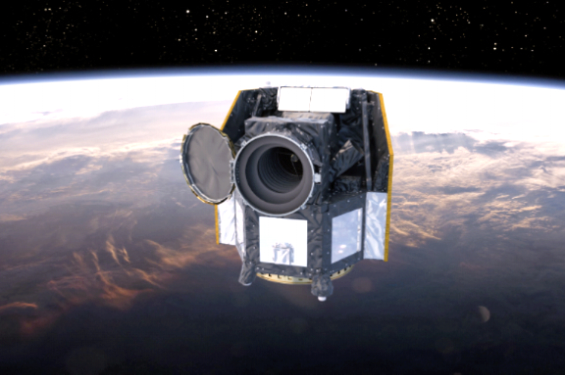 This critical phase was performed by Airbus in Spain with the support of the Instrument Team (University of Bern), Mission Operation Centre (INTA), Science Operation Centre (University of Geneva) and ESA.
The IOC phase started on January 7 and over the past two and a half months Airbus has conducted the operations to verify the performance of the satellite (platform and instrument), the ground segment and the science package. During this time the main goal was to consolidate the documentation, processes and procedures for use during the operational phase.
ESA recognized the great job done by the Airbus teams and stated there were no issues preventing routine operations from starting and confirmed hand-over of the mission operations from Airbus to INTA and the mission consortium.
CHEOPS will be controlled by INTA and the mission consortium (University of Geneva and University of Bern) — Airbus is also ready to assist during the operational phase for the entire mission life.
CHEOPS marks the first time that Airbus in Spain has been the prime contractor for the entire mission, from satellite development, through launch, to LEOP and IOC.
The full mission development was completed in record time without delays and met a very tight budget. To do this, Airbus managed a team of 24 companies from 11 European countries, seven of them Spanish, confirming Airbus as the driving force behind the space industry in Spain.
As a reminder, CHEOPS is the first in ESA's FAST TRACK missions program whose main characteristics are low cost and a challenging budget.
CHEOPS will characterize exoplanets orbiting nearby stars, observing known planets in the size range between Earth and Neptune and precisely measuring their radii to determine their density and understand what they are made of.
---
WORK Microwave's DVB-S2 Provides Earth Observation Reception in Antarctica
WORK Microwave, a European manufacturer of advanced satellite communications equipment, reports that a major geospatial analytics company is using its DVB-S2 IP Receiver SDD-IP to receive Earth Observation data from Antarctica.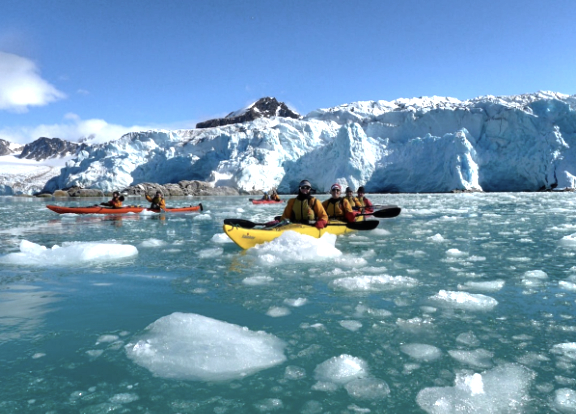 By using WORK Microwave's DVB-S2 receiver, the company can achieve high throughput and strong signal reception performance.
Traveler photo submitted by ACTION CULTURE (Mar 2019)
WORK Microwave's DVB-S2 receiver is a robust platform for receiving IP and Ethernet data over DVB-S2 satellite connections. Supporting a range of output formats, the receiver works for a variety of space missions.
WORK Microwave's DVB-S2/S2X IP Receiver SDD-IP and AR-60 have been widely deployed across all continents from Svalbard, Norway, to Antarctica for Earth Observation (EO) and other data-critical applications.
Joerg Rockstroh, director of digital products at WORK Microwave said that WORK Microwave is actively engaged in both traditional and emerging satellite markets. More and more, they're seeing LEO, MEO, 5G, and EO satellites in use, and they're excited to support those platforms and pave the way to the next-generation space era. Through Earth Observation they can deliver a fundamentally better picture of the planet, and reliable signal reception is critical to making that happen.
work-microwave.com
---