Australia's 2010 Election Campaign became the most watched political event ever experienced by GlobeCast Australia, with interest from all corners of the globe drawing upon the resources of the Company.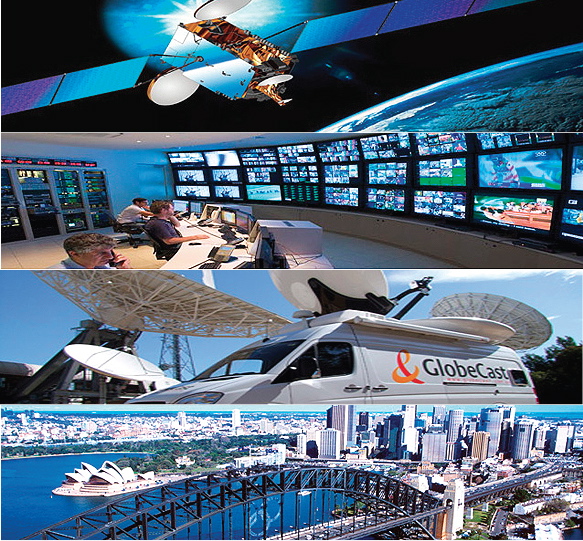 The appeal of the coverage for viewers around the world was enhanced due to that day in June when Prime Minister
Kevin Rudd
was deposed in a coup by Australia's first female Prime Minister,
Julia Gillard
. The election campaign kicked off in earnest in July, with Australians heading to the polls in late August. The outcome of a hung parliament ensured that news organisations would cover the event at peak levels for several more weeks into September. During the campaign itself,
GlobeCast Australia
mobilised more than 30 DSNG deployment days — one for almost every day of the campaign — and booked hundreds of hours of satellite space over two months.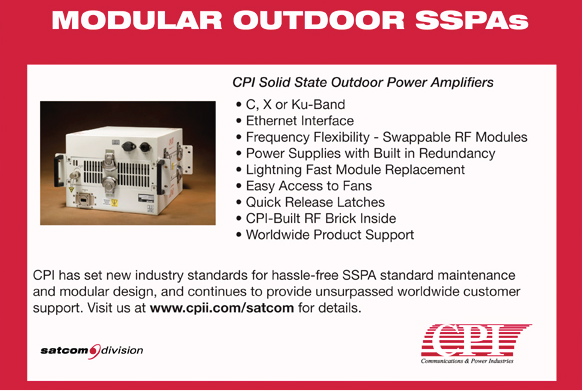 When Prime Minister
Gillard
was finally able to form a Government after weeks of negotiations, GlobeCast Australia broadcast live from Canberra to the world and domestically for
Network Ten
and
SKY News Australia.
GlobeCast Australia DSNG Director
Greg Littrich
said, "We uplinked three carriers from one DSNG to Optus D2 as Ten went live simultaneously with anchored reports into their three East Coast markets, showing the power of a live presence in news coverage in 2010. After our extensive experiences covering last year's bushfires [in Australia], we have noticed news organisations are now using much more live location reporting — we are ready to roll at all hours.

"News is certainly much more last minute than the global sporting coverage we are well known for delivering. But networks come to us because they recognise we have an inherent understanding of the immediacy of broadcast," he said.
Feeds of the political milestone were also uplinked over Asia for
Reuters
; and material from the
Australian Broadcasting Corporation
travelled via GlobeCast Australia fibre to
APTN London
; and material from the
Nine Network
went via fibre to
CNN
in the US.
The global interest in the story followed unprecedented distribution of coverage on Election Day itself to 98 percent of the globe. GlobeCast Australia was proud to assist Australia's news channel
SKY NEWS
to deliver the nation's Election Day 2010 coverage live, worldwide. The broadcast was via a seven-satellite network created for the day by SKY NEWS and used GlobeCast Australia's own global resources and its access to leading satellite platforms.
The content was distributed internationally free-to-air (FTA) and unencrypted to multiple digital satellite, cable, and terrestrial television systems, as well as live to online and on mobile platforms.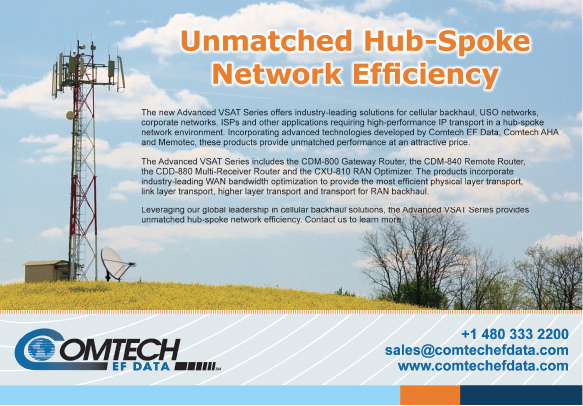 Angelos Frangopoulos
, the CEO of Australian News Channel (ANC — which owns the SKY NEWS group of channels) said, "Australia's international relations and representation are more important than ever. Election Day 2010 was a pivotal event that should be available worldwide and SKY NEWS made it happen on an unprecedented scale. This was a service for the international business and diplomatic community, trade missions and embassies, Australian expatriates and travellers, and citizens of other countries on every continent who had an interest."
GlobeCast Australia daily assists SKY NEWS with its global content supply for its channels, including
SKY Business
and
A-PAC
, Australia's only public affairs channel. GlobeCast Australia switched the Election Day 2010 coverage through satellites deployed by
Intelsat
,
Eutelsat
, and
AsiaSat
, as follows:
INTELSAT-9 at 302 degrees East
INTELSAT-805 at 304.5 degrees East
INTELSAT-10 at 68.5 degrees East
INTELSAT-8 at 166 degrees East
INTELSAT-5 at 169 degrees East
ASIASAT-5 at 100.5 degrees East
EUTELSAT W2A at 10 Degrees East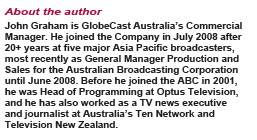 To mount such ground-breaking delivery solutions as evidenced on Election Day and on Decision Day, GlobeCast Australia draws on its every day experience delivering more than 150 full time services globally, and supporting daily Occasional Use bookings and events. GlobeCast Australia operates the nation's largest DSNG fleet, recently upgraded to include 4 HD units. It has also upgraded and expanded its 24/7 Master Control and Teleport over the past year, tripling the monitoring space, quadrupling floor space, and providing enhanced rack space and uplink and downlink capability.