Surrey Satellite Technology Limited (SSTL): Dazzling Footage From TechDemoSat-1
Surrey Satellite Technology Ltd (SSTL) has released a video from a camera mounted on an exterior panel of TechDemoSat-1, which shows the satellite moments after separation from the Fregat upper stage of its Soyuz-2 launcher, and as it begins its first orbit in Space.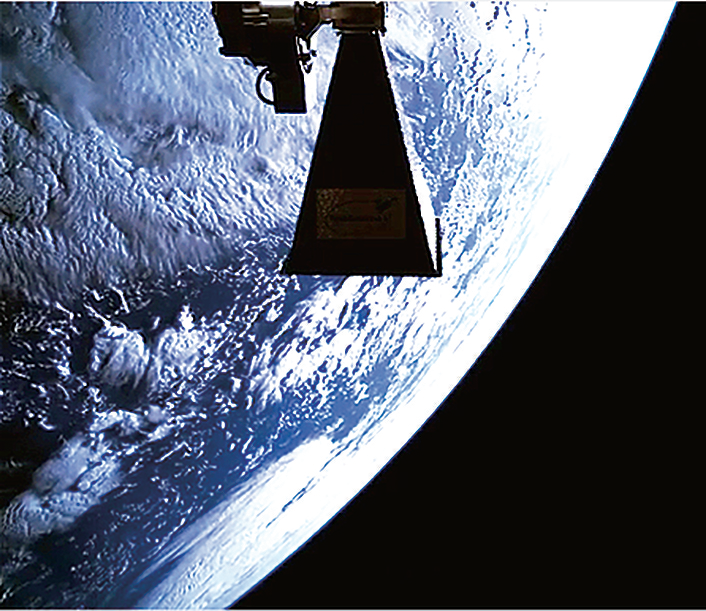 TechDemoSat-1 was launched on July 8, 2014, and is an in-orbit technology demonstration mission, carrying innovative payloads for British academia and industry.
The video is approximately one minute in duration and may be viewed on SSTL's YouTube channel at this page: http://www.youtube.com/watch?v=Oaq0CtesItg&feature=youtu.be.
The video capture starts rolling approximately 30 seconds after TechDemoSat-1 is injected into orbit by the launcher, and was taken by an inspection camera mounted on the exterior of the spacecraft, with the lens trained on the satellite's Antenna Pointing Mechanism.
As the video rolls the camera lens captures the first moments of TechDemoSat-1's mission, starting with a view into the darkness of free space.
After 6 seconds of play, the Sun appears at the top of the frame as a bright white flare, with a black dot at the center where the image is saturated by the intensity of the light.

As the Sun disappears from view, the satellite's rotation reveals a spectacular vista of "blue marble" Earth (to the right), with the lens capturing cloudy skies over the Pacific, south of French Polynesia.
At 25 seconds into the video, the Fregat upper stage of the Soyuz-2 rocket appears as a gold object passing away from the satellite left to right at a distance of approximately 60 meters (see photo above).
At 34 seconds, a white "dot" crosses the frame left to right—this is almost certainly one of the other satellites that shared the ride into orbit with TechDemoSat-1. The video finishes with the rotation of the spacecraft bringing the Earth back into view.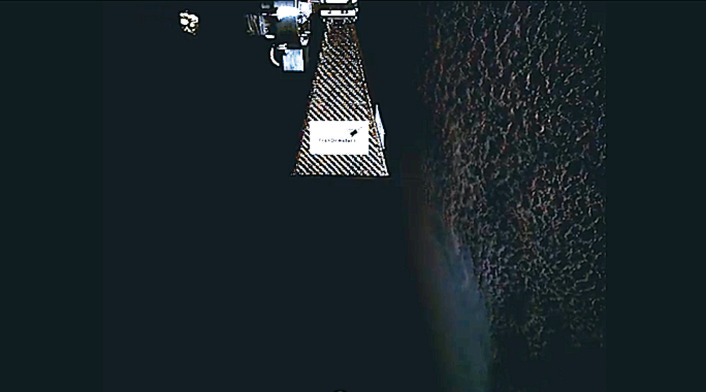 Sir Martin Sweeting, SSTL's Executive Chairman, said, "It is very rare to see actual footage of our satellites in orbit, and so viewing the video taken from TechDemoSat-1 moments after separation from the rocket has been a hugely rewarding and exciting experience for everyone at SSTL.
"We are delighted with the progress of commissioning the TechDemoSat-1 platform, and are looking forward to the next phase—the demonstration of a range of new technologies being flown on this innovative mission."
SSTL's Operations team have now completed the commissioning of TechDemoSat-1's systems as well as the commissioning of the payloads on-board this technology demonstration spacecraft. TechDemoSat-1 is the first satellite to be controlled from SSTL's Operations Center at the Satellite Applications Catapult in Harwell.
The inspection camera on-board the satellite will monitor the behavior of key mechanical payloads, including the Antenna Pointing Mechanism, which is in view for the duration of this video.
The camera was manufactured by SSTL's optics experts from COTS (Commercial-Off-The-Shelf) technologies and combines a color CMOS camera with a high performance machine vision lens. Both the camera and lens were stripped down and ruggedized to survive the vibration and shock loads experienced during launch.
The camera system was optimized to give a depth of field capable of delivering an in-focus image of the Antenna Pointing Mechanism and also the Earth in the background.
The camera is connected to the spacecraft's High Speed Data Recorder which captures the data as well as allowing control over the camera settings.
For additional information regarding the company, please visit http://www.sstl.co.uk
---
Euroconsult: Revenues Report For FSS Now Published
According to Euroconsult's newly released report, Company Profiles —FSS Operators: The Complete Analysis, the FSS industry generated $12.2 billion in revenues in 2013, corresponding to 2 percent growth over revenues in 2012.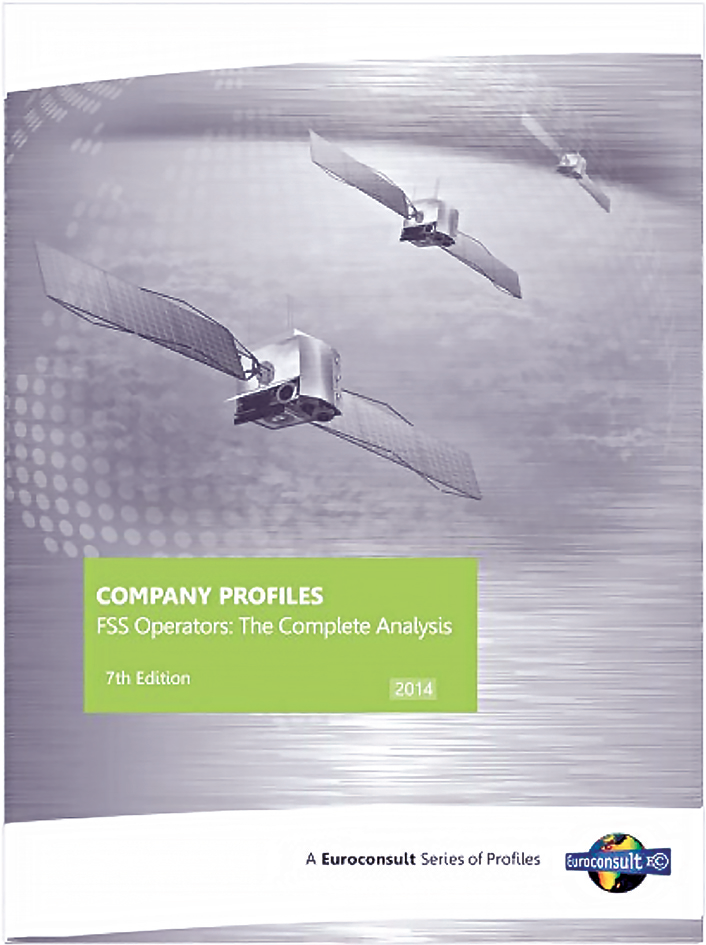 Sixty percent of revenue-generating FSS operators experienced a revenue growth slowdown in 2013 after years of robust growth; 10 operators reported a revenue decrease in 2013, compared to only six operators in 2012.
"In order to re-energize revenue growth, satellite operators are increasingly exploring new revenue streams; in recent years the focus has primarily been on launching new satellites over emerging markets and investments in HTS systems or payloads," said Nathan de Ruiter, Senior Consultant at Euroconsult and Editor of the report. "Eleven FSS operators offered HTS capacity to the market in 2013, while nine operators will launch their first HTS satellite or payload within the next four years. Further, we have seen a growing number of regional operators such as ABS, APT Satellite, Arabsat, RSCC and Gazprom Satellite Systems with international expansion plans by launching new satellites outside of their region of origin."
While M&A activity picked up in 2013 and more industry consolidation could occur in the near term, inorganic growth opportunities are understood to be limited and often complex for the majority of operators. As a result, they must increasingly pursue strategic partnerships in order to grow organically while mitigating financial and market risks. The nature of these partnerships varies widely; they include the joint use of satellites (e.g., ABS/SingTel and Measat/Azercosmos), the joint use of orbital positions (e.g., Arabsat/Es'hailSat), bulk capacity lease deals (e.g. Eutelsat/Nilesat, Measat/Thaicom), as well as joint satellite procurement (ABS/Satmex).
While the market structure of the FSS industry remains concentrated at the top, it has become increasingly fragmented at the bottom. At least three operators (Mexsat, Boliviasat and O3b) should report their first FSS revenues in 2014, while 12 operators should launch their first satellite within the next four years. The majority of these emerging satellite operators are backed by national governments that either want to boost the national telecom market or decrease dependence on foreign satellite operators.
Based on our industry benchmark, the average FSS operator in 2013 had $237 million in revenue; 186 transponders leased of which 55 percent are used for video applications; 238 regular transponders and 16 Gbps of HTS capacity available for lease; 952 TV channels and 4 DTH pay-TV platforms broadcast over satellites; seven satellites in orbit with an average fleet age of six years; and two satellites under construction.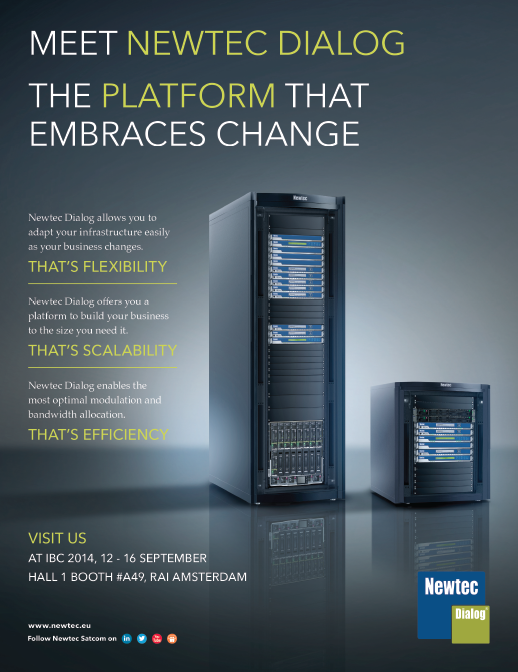 Other report findings include:
• 20 operators had revenue of more than $100 million, while Measat and Gazprom reached this milestone for the first time in 2013
• More than 85 percent of all FSS operators increased the number of transponders leased throughout 2013
• 17 operators had fill rates of 80 percent or more, seven of which had fill rates of 90 percent or more
• 32,500 TV channels and 146 DTH pay-TV platforms were broadcast by satellite operators in 2013
Company Profiles is a unique survey of all active and pre-operational FSS operators. The report includes publicly-listed and privately-held companies, global and regional operators.
Now in its 7th edition, Company Profiles is the only report available providing in-depth profiles of all 39 active, or soon-to-launch FSS satellite operators', summaries on 12 companies that will launch commercial satellites in the near future, and a global FSS operator ranking by revenues.
In this year's edition, Euroconsult has expanded the introduction section into a benchmark analysis to provide a better view of the competitive positioning of each FSS operator. Also expanded is the comprehensive satellite supply table with information on primary usage or anchor customer of each individual satellite.
Euroconsult now offers users the ability to purchase individual operator profiles for his report.
For more information on pricing, please visit http://www.euroconsult-ec.com/shop
---
Harmonic—Satellite Delivery Of Live + VOD To European Subscribers + IBC2014 Solutions Demos

Harmonic has announced that TTcomm, a supplier of teleport satellite services in Central and Eastern Europe, has selected an integrated video processing solution from Harmonic to support its satellite television services.
Leveraging Harmonic's high-density, scalable video infrastructure solutions, TTcomm customers can now affordably deliver high-quality live and VOD channels to subscribers throughout Europe.
The Harmonic solution was purchased from JBD S.A., a major TV equipment supplier in Poland.
"We needed a reliable, proven video infrastructure solution that could scale up easily, allowing our customers to quickly roll out additional channels and services without impacting the integrity of the video content," said Tomasz Chalimoniuk, CEO at TTcomm. "Through a robust, scalable, high-density design, Harmonic's integrated solution enables us to cost-effectively deliver
more channels and services with amazing video quality."
The solution leverages Harmonic's market-leading Electra™ universal encoder, integrated with FLEX® dual decoder module, to provide MPEG-2 and MPEG-4 AVC encoding for up to four statistically multiplexed SD and HD services within a single chassis.
The high-density Electra encoders lower TTcomm's capital and operating expenses, simplifying the launch of additional television services while providing excellent video quality. In addition, the encoder features a scalable architecture that will grow as TTcomm's market requirements change.
The solution integrates Electra encoders with Harmonic's award-winning ProStream® stream processor for statistical multiplexing of
MPEG-2 and MPEG-4 streams to increase bandwidth efficiency without impairing video quality.
Using the ProStream processor, the operator can support up to 64 services per statistically multiplexed pool, 16 pools per platform, and three pools within a single transport stream.
The robust, extensible, and scalable ProStream processor supports multiplexing and scrambling of DVB Simulcrypt as well as AES scrambling applications. With a range of widely implemented industry protocols, the ProStream solution's scrambling technology guarantees the protection of TTcomm's video content.

The solution of Electra encoders and ProStream processors is controlled by Harmonic's NMX™ Digital Service Manager video network management solution, which provides mass configuring, monitoring, and automated redundancy in centralized or distributed architectures.
"Time and time again, Harmonic's award-winning video infrastructure solutions have enabled operators around the world to launch additional revenue-generating services with a much shorter time to market," said Ian Graham, vice president, sales EMEA, Harmonic. "Relying on an integrated solution from Harmonic, operators like TTcomm can seamlessly scale their services to accommodate new subscribers, increase subscriber satisfaction, and maximize their revenue streams."
Harmonic will showcase its comprehensive line of market-leading solutions that optimize the production and delivery of high-value video services in the broadcast, payTV, and new media environments at stand 1.B20 during IBC2014 in Amsterdam, September 12-16.
Additional featured demonstrations at Harmonic's booth will include:
• A virtualized video infrastructure featuring the new Harmonic VOS™ architecture.
• Contribution and distribution solutions including the expanded Ellipse® 3000 family of contribution encoders.
• A unique range of Ultra HD demonstrations, including a real-time Ultra HD encoding and streaming workflow demonstration, powered by Harmonic's HEVC-ready VOS platform.
• IP video innovation with ProMedia® Origin stream packager/server, highlighting simplified delivery of live, VOD and time-shift TV services to all screens.
• Production and playout with collaborative editing and 4K editing on the Harmonic MediaGrid shared storage system, as well as new developments in the Spectrum™ media server product line.
Further information about Harmonic: http://www.harmonicinc.com/
For information regarding TTcomm, visit http://www.ttcomm.net/
---
Avanti Communications, Orbital Sciences Corp. + Arianespace: HYLAS 4 Creation To Start
Avanti Communications Group plc. has signed contracts to purchase and launch the HYLAS 4 satellite.

The satellite will be built by Orbital Science Corporation, who built the HYLAS 2 spacecraft, which is currently outperforming its technical specification. The satellite will deliver up to 28GHz of capacity in 66 fixed beams positioned over Africa and Europe. Some capacity provides growth for existing markets, some provides brand new coverage and we retain the flexibility to move capacity between different markets.
The satellite will also have four steerable beams, which could serve markets in Latin America or Africa. The system represents a continuation of Avanti's strategy to prioritize Quality and Flexibility, and to ensure that customers receive World beating services at low prices.
The satellite is scheduled for launch in the three month period ending April 2017. HYLAS 4 will be launched by Arianespace, with whom Avanti has enjoyed a strong relationship through the launch of its first two satellites.
The total cost to build, launch and insure the satellite is expected to be 15-20 percent below market expectations.
Avanti conservatively estimated a budget of $350m when it issued the first of two tranches of a bond earlier in the year to commence the project and now that all costs except for insurance are contracted with firm fixed prices we are able to announce this saving. The company has also managed to secure a more favorable and flexible payment profile.
David Williams, Chief Executive of Avanti, said, "I am pleased to announce a continuation of a trusted and successful partnership with Orbital and Arianespace. The project is well financed and low risk. With commercial services expected to launch in 2017, Avanti has overwhelmingly the most powerful, broad and resilient Ka band coverage of Europe Middle East and Africa.
"Now that we are successfully selling services to the biggest telecommunications and media companies in our region, we have improving visibility over how we will continue to activate the underlying market demand on a large scale," Williams continued.
"This satellite is designed based on the requirements those customers have given us. The investment sends a powerful signal to our customers about our commitment to serve them throughout the entire continent of Africa."
David Thomson, Chief Executive of Orbital Science Corporation said, "This high-throughput/light-weight satellite will set a new standard for affordability and flexibility in its class, while also providing the high quality and dependability of Orbital's reliable GEOStar product line of over 45 geosynchronous spacecraft built or in production for many of the world's leading operators. We look forward to contributing to Avanti's future growth with the HYLAS 4 project."
Stéphane Israël, Chief Executive of Arianespace, said, "After HYLAS 1 and HYLAS 2 were launched by Ariane 5 in November 2010 and August 2012, respectively, we are now ready to launch HYLAS 4 early in 2017. I want to personally thank David Williams for Avanti's trust in Arianespace; this is a true recognition of the quality and competitiveness of our launch solutions, which we continuously improve to boost our leadership position on the market. We are also pleased to work with Orbital again; HYLAS 4 will indeed be the 27th satellite manufactured by Orbital and launched by Arianespace."
The Avanti Communications Group infosite may be accessed for more information at http://www.avantiplc.com/.
For more Orbital Sciences information, visit http://www.orbital.com/SatelliteSpaceSystems/
Details at http://www.arianespace.com/ for more launch information.
---
Northrop Grumman + Cyber Security Challenge U.K.: Talent Pool To Be Built
Northrop Grumman Corporation has entered into a collaborative partnership with Cyber Security Challenge U.K. under which it will bring the proven U.S. national youth cyber education program, CyberPatriot, to the U.K. for the first time as part of the company's commitment to promoting science, technology, engineering and mathematics (STEM) education, and to help build the U.K.'s pool of talent in cyber security.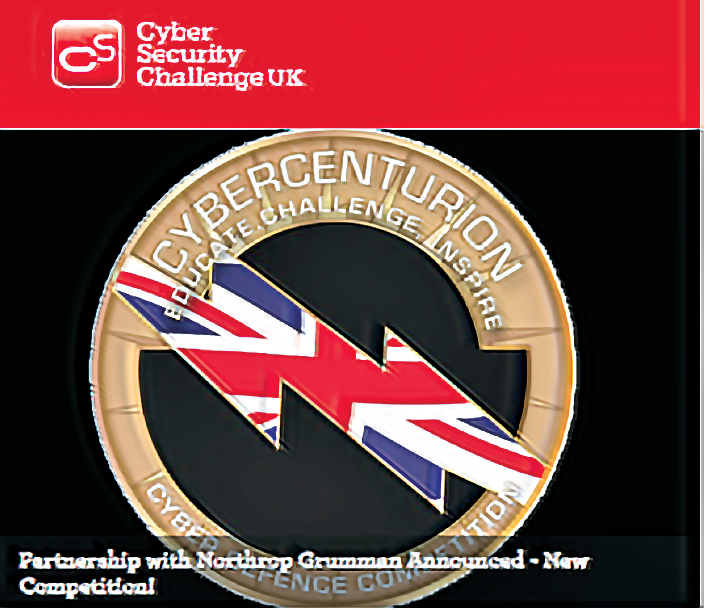 The partnership brings together Northrop Grumman's industry leading expertise in cyber security with the experience of Cyber Security Challenge in how to build new ways to inspire and nurture cyber talent at all ages. The competition program will be known in the U.K. as CyberCenturion and will enable young people interested in the world of cyber security to get their first real experience of the scenarios and challenges that existing professionals have to grapple with on a daily basis.
CyberCenturion starts in October with two tester competitions and the fully fledged game begins later in the year. It is played by teams of between four and six participants and involves downloading a virtual computer image full of vulnerabilities that could present opportunities for a cyber criminal. The teams have approximately six hours within a two-day window to identify and fix these vulnerabilities. The top six teams will advance to a face-to-face final in April 2015.
CyberPatriot, created by the U.S. Air Force Association (AFA) and sponsored by the Northrop Grumman Foundation, is a cyber security competition that has been designed to inspire future professionals towards careers in cyber security and STEM.
To find out more about CyberCenturion go to: http://cybersecuritychallenge.org.uk/
---
RigNet: Going Deep Into The Cold Of The Barents Sea
RigNet, Inc. has signed a renewal contract to serve a major global offshore drilling contractor, on an ultra-deepwater semi-submersible drilling rig operating in the Barents Sea.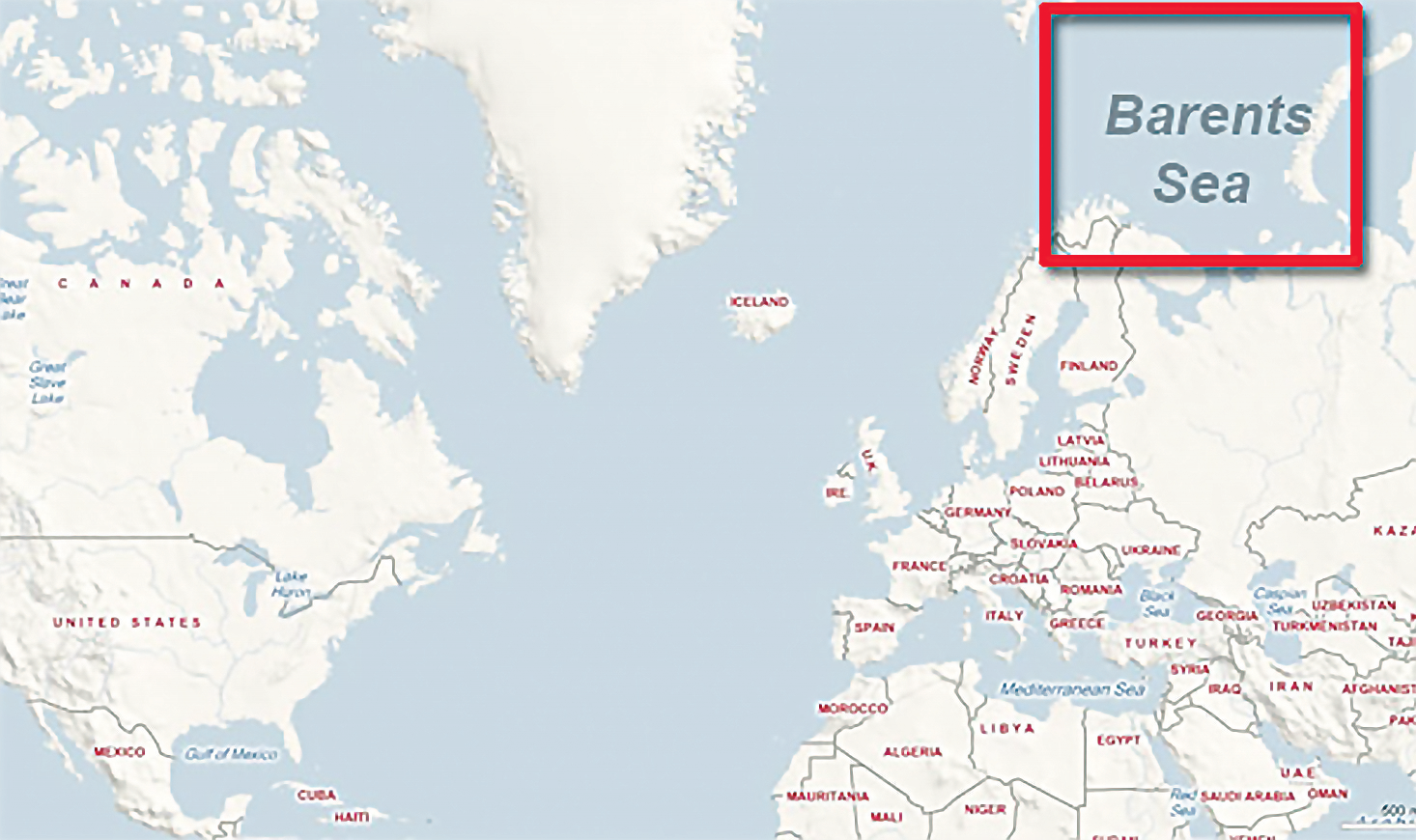 The Barents Sea is a marginal sea of the Arctic Ocean, located off the northern coasts of Norway and Russia.
Oyvind Folge, RigNet's Region Vice President, Scandinavia and Europe, said, "With this latest contract renewal and bandwidth upgrade, RigNet has shown the ability to accommodate the communication needs for expanding offshore rig operations in the Barents Sea." RigNet has successfully upgraded the VSAT bandwidth for the rig to 8Mbps full duplex for operations in the Barents Sea close to 74 degrees north latitude.
RigNet has demonstrated the capability to provide cost efficient, high quality VSAT solutions with high uptime in the Barents Sea for several years.
RigNet provides solutions ranging from fully-managed voice and data networks to more advanced applications that include video conferencing and real-time data services to over 1,100 remote sites in over 45 countries on six continents, effectively spanning the drilling and production industry.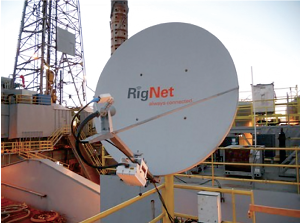 A high-performance and secure network is a high priority for the oil and gas community, ensuring effective and reliable communications, both offshore and onshore, and access to business-critical IT applications.
Through this contract, RigNet is delivering a fully-managed end-to-end IP network solution using VSAT technology for last-mile connectivity.
RigNet's fully managed network solutions ensures that the rig derives greater value from network services through increased standardization and innovation. The solution includes VoIP, enterprise data and Internet access services supported by 24/7 network monitoring and support from RigNet's Network Operations Center and, if required, local field technician support, with backhaul to the company's offices via MPLS connection.
RigNet is a global provider of managed remote communications, telecoms systems integration and collaborative applications dedicated to the oil and gas industry, focusing on offshore and onshore drilling rigs, energy production facilities and energy maritime vessels.
For more information, please visit http://www.rig.net/
---