Kratos Defense and Security Solutions
By Stuart Daughtridge, Vice President, Advanced Technology
Mr. Daughtridge, 2016 has been a year of some change in the satellite industry with the growth of HTS satellites and the drop in bandwidth costs impacting both satellite and network operators alike. What are Kratos' views on these changes?

Stuart Daughtridge (SD): Well, in addition to HTS's impact on bandwidth capacity and costs, traditional satellite ground systems have been challenged by other industry trends such as the emergence of "Everything over IP" and virtualization, a changing competitive environment and the growth of managed services.
Let's take them one at a time. What's your take on HTS Satellites and their impact on bandwidth pricing?
SD: HTS is massively increasing the amount of capacity and driving down prices. However, lower bandwidth costs will enable services that support a wide range of new applications and in the long run will help drive growth in the industry. If you look at the cell phone industry, they continue to offer more data for roughly the same amount of money, yet the industry continues to rapidly grow despite steadily decreasing cost per MB.
How so?
SD: The satellite industry will be able to enter new markets and services from which they were previously economically excluded. Many of these markets will require new ground technologies to be more software-driven than hardware-based to support new applications.

The mobility market is a perfect example of this. Over the last ten years, technology improvements in antenna systems and amplifiers, along with the growth of the Internet and the need for connectivity, have made the mobility market a significant, exciting, growth market for the satellite industry.
Has the growth of High Throughput Satellites (HTS) had an impact on interference?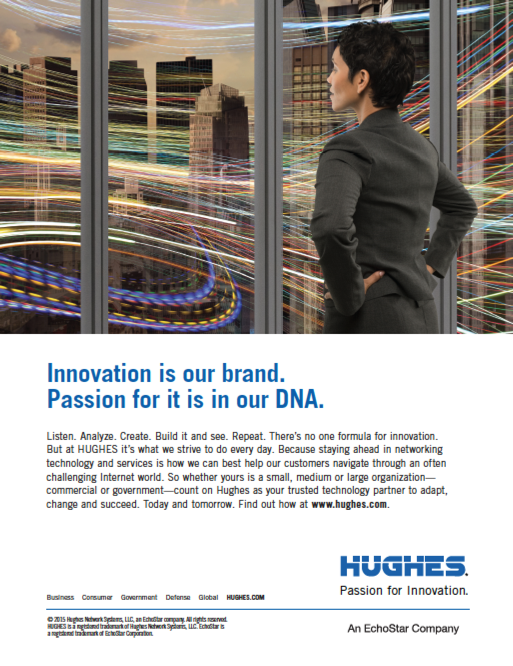 SD: Yes, HTS come with their own unique challenges. HTS, due to their spot beam designs, tend to make intentional interference more difficult. However placing so many high-powered beams and satellites closely together, targeting more VSATs with ever smaller, low cost dishes with increasingly sensitive receivers, and the growth of mobile applications are likely to increase the incidents of accidental interference.
This has led to the development of specially designed signal monitoring sensor systems that can be deployed and operated at much lower cost for HTS spot beams. At Kratos, we leveraged our Monics® carrier monitoring system technology to develop Monics 200. Designed for spot beam monitoring, Monics 200 automatically, and cost-effectively, determines modulation type, symbol rate, measured Eb/No, and detects and analyzes interfering signals affecting spot beam transmissions.
In addition to needing tailored monitoring HTS sensors, RF management systems also need to be enhanced with advanced visualization and management tools that provide the operator with the information needed to quickly identify, characterize and rectify problems when they occur. The goal is to enable operations teams to manage the significantly greater bandwidth without having to increase personnel resources.
Last September, we introduced Monics Enterprise to provide these advanced visualization, data management, and sensor management capabilities…and, I'm happy to say, it is already being embraced by satellite operators around the world.
What about VSAT-related interference?
SD: Very Small Aperture Terminals (VSATs) Time Division Multiplexing access (TDMA) networks have been growing dramatically to support data and enabling more efficient bandwidth use, and HTS satellites will only accelerate this growth.
VSATs account for approximately 40 percent of all accidental satellite interference and since a VSAT network can have thousands of terminals, identifying the one or more causing the interference can be a daunting task. Fortunately, new technologies on the market can find and mitigate VSAT interference quickly and effectively. One such product, SatGuard, can actually identify the terminal(s) causing adjacent satellite interference by extracting terminal ID number(s).
Please explain "virtualization".
SD: Virtualization is not a new technology by today's standards. It is, however, somewhat new to ground systems.
Virtualization is happening in many different ways. Traditional satellite software products are moving to a virtual machine environment to reduce operations and maintenance costs, while improving availability. In addition, digital IF technologies like Kratos' SpectralNet® are enabling the separation of the RF/antenna systems from the processing equipment. This effectively virtualizes the RF/antenna systems, while also enabling the consolidation of processing equipment into fewer, yet higher density computer platforms.
The migration to virtual ground architectures and the virtualization of hardware products into firmware and software applications will result in simplified and more cost effective ground infrastructures, while enabling more dynamic services.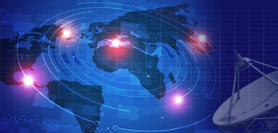 For example, HTS operators can greatly reduce the costs of the multiple gateways needed for spot beam satellites by removing the processing capability from the gateways and, instead, establish regional processing centers. In this case, digital IF can link the gateways to the regional processing centers.
How do you see the industry changing?
SD: As customers become more focused on connectivity, service providers have to provide solutions that include the integration of satellite and terrestrial networks. This convergence of technologies is driving a real shift in our customers' engineering capabilities, from RF expertise to IP expertise and the proliferation of hybrid satellite and terrestrial networks.
Products such as Kratos' NeuralStar® SQM are transforming network management into end-to-end service quality management solutions by combining teleport equipment management, with true enterprise level network management, and RF signal management. It gives operators true end-to-end visibility into the network, providing the information and tools to optimize revenue and profits, based on network performance and customer Service Level Agreements (SLAs).
Your last point, managed services growth, please explain...
SD: In a managed services environment, companies don't sell equipment or software to the client, but instead assume responsibility for operation of key functions, thus enhancing efficiency and flexibility. The explosive growth in the satellite business has greatly increased the need for RFI or EMI monitoring of military satellite communications as well as commercial SATCOM. With so many satellites operating on common frequencies and orbital slots, there are frequent opportunities for SATCOM interference. The Department of Defense (DoD) is increasingly relying on commercial companies for interference monitoring and geolocation services.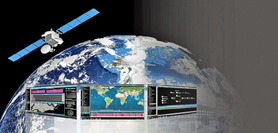 Kratos' contract with the Joint Functional Component Command for Space (JFCC-Space) is a good example of this cooperation. JFCC Space is responsible for executing continuous, integrated space operations to deliver theater and global effects in support of national and combatant command objectives. This includes monitoring and protecting the commercial satellite bandwidth leased by DoD.
We provide JFCC Space with a managed services offering whereby we are responsible for RF monitoring, interference detection and geolocation services for all DoD leased Ku-, C-, and X-band commercial bandwidth worldwide. DoD relies on commercial bandwidth to support critical mission needs, including reconnaissance, surveillance and broadband communications between commanders and field units. Our program with JFCC Space illustrates the increasingly important concept of government agencies utilizing commercial managed services so uniformed personnel can focus their attention on critical mission-related activities.
The supplemental COMSATCOM support provided by Kratos and other companies is especially important in light of the fact that an estimated 80 percent of US military satellite communications are carried by commercial satellite operators, rather than by MILSATCOM systems.
kratosdefense.com/
Mr. Daughtridge has been with Kratos-Integral Systems since 1999, and in the satellite and aerospace industry since 1986. In his current position, Mr. Daughtridge leads Kratos' satellite ground segment technology initiatives. These currently include advancement of signal cancellation and digital IF applications, virtualization of ground system operations and development of monitoring and managing technologies for HTS satellites. Additionally, he leads advanced technical planning for the next generation of ground segment technology.
Prior to his current role, he held several senior management positions, including SVP & GM of the Integral Systems Products Group, SVP & GM of the Integral Systems Commercial Group, as well as Program Manager of several major commercial programs. Before joining the Company, Mr. Daughtridge held various management and engineering positions with Orion Satellite Corporation, Intelsat, and Spacecom. Mr. Daughtridge holds a Bachelor of Science from Lafayette College.
---
Kymeta Corporation
By Bill Marks, Chief Commercial Officer
Today, connectivity is simply expected, yet there are many places where connectivity is limited—mobile platforms and remote locations often have limited or no connectivity whatsoever and even moving outside of major metropolitan areas can often pose connectivity barriers for users.

Low Earth Orbit (LEO) satellite constellations are poised to set the stage for communications access that can reach everyone everywhere. Space-based investments continue to increase as well, surpassing $2 billion over the last several years. According to Satellite Industry Association, the number of operational satellites as of 2015 had reached more than 1,300. This renewed interest in satellite is spurring a new wave of space-based technology innovation. But even with better satellites, and the promise of global connectivity, there are inherent limitations due to current antenna technology.
Less than 10 percent of the Earth is covered by terrestrial networks, which reaches only 40 to 60 percent of the Earth's population. Building out terrestrial network infrastructure from the ground up would take billions of dollars and decades to implement. When you review this problem through the lens that there will soon be more than 30 billion connected devices, only then does the future of mobile connectivity become clear: the current path is unsustainable. Terrestrial mobility will soon be overrun.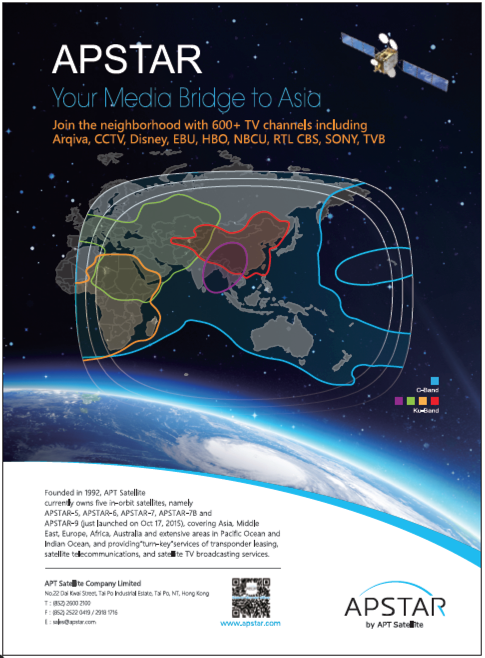 Today, 99 percent of the Earth's population could have access to satellite connectivity. Plus, this source of connectivity can grow with the increasing demands. There is over five thousand times more spectrum available by satellite with a global footprint, so why not build a means to access it? The limitation lies with current satellite antenna technology, which cannot access this spectrum from mobile platforms that people and companies use in their connected lives.
Creating The Nexgen, Smart Antenna For Now
Most of the recent spotlight on the renewed interest in space has been on the creation and upcoming launch of new LEO satellite constellations. However, getting these satellites into orbit is only half the battle.
LEO satellites will move quickly across the horizon and, on average, travel from horizon to horizon in as little as three minutes. To access these satellites and maintain a connection, antennas are needed that can instantly switch from one satellite to another as they cross the horizon. Mechanically-steered antennas just won't move fast enough for these new satellite constellations—software-enabled antennas will.

How do you make a software-enabled antenna? New antenna technology is turning to metamaterials-based design tools. By using metamaterials, an antenna can automatically generate a holographic beam and acquire any satellite signal from anywhere.
Due to the design, these antennas can electronically "activate" the elements necessary to acquire a signal faster than traditional antennas, making them crucial for anybody looking to access LEO constellations. They also work seamlessly with current GEO and MEO constellations for much easier, faster, efficient and cost-effective connectivity to space-based networks.
Another critical factor is creating a solution that can be mass produced and continue to expand with growing mobile communications demands. The use of liquid crystal display (LCD) manufacturing lines will make it possible to produce antennas at scale.
LCD technology has been around for decades and is used in many consumer electronics that include TVs, cell phones and laptops. To increase scalability and affordability of antennas, the nearly $250 billion in existing infrastructure will support mass production. By using this established production technique, production output can be drastically increased with only minor modifications required to existing manufacturing lines.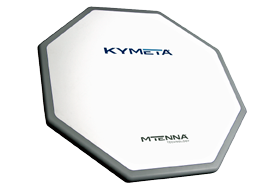 This scalability and accessibility is necessary for delivering high-speed connectivity to mobile platforms on land and sea and in the air, and so is a small, lightweight design. By removing all mechanical gimbals, it becomes possible to create a small, lightweight antenna that can enhance mobile communications and conect more places around the globe.
The Path To ProductionThis new antenna is becoming a reality and is poised to become commercially available in 2017 from a company based in Redmond, Washington—Kymeta. Significant developments and achievements over the past year have been realized:
• Sea: At CES 2016, Kymeta announced a partnership with Panasonic to bring its revolutionary flat panel antenna to the maritime market in Q2 2017. Combining Panasonic's high-throughput satellite network with Kymeta's lightweight antenna design will enable maritime vessels anywhere in the world to gain access to cost-effective, high-speed connectivity for owners, passengers, and crew alike.
• Land: Kymeta announced an agreement with Toyota at the 2016 North American International Automotive Show to bring Kymeta mTenna® technology to future cars. Kymeta and Intelsat proved that on-the-move satellite connectivity with a flat panel electronically steered antenna was possible. The team logged over 50,000 kilometers of uninterrupted, high-speed connectivity in a demonstration across the United States using a Toyota 4Runner. Over the course of the journey, the mTenna technology, embedded into the roof of the automobile, automatically acquired and tracked Intelsat Ku-band satellite signals while on the move.
• Air: In September, Kymeta and TECOM announced a Partner Development Program Agreement for the aviation market. Under the terms of the agreement, TECOM will incorporate Kymeta mTenna technology into an aviation-grade terminal to demonstrate connectivity to a Ku-band satellite, which will ultimately cut operational costs of aircraft connectivity by reducing the drag, weight, and maintenance compared to current aircraft satellite terminals, while also enabling a level of high-speed, global connectivity that crew and passengers want while in the air.
• Proof of Concept: At the 2016 Monaco Yacht Show, Kymeta demonstrated a world record 2.9 dB additional gain when combining two Kymeta mTenna antenna subsystem modules (ASMs)—a testament to the potential Kymeta's antennas can provide to connected platforms. The demonstration also confirmed the low-power consumption of the Kymeta mTenna technology, drawing only 12 watts of power per ASM.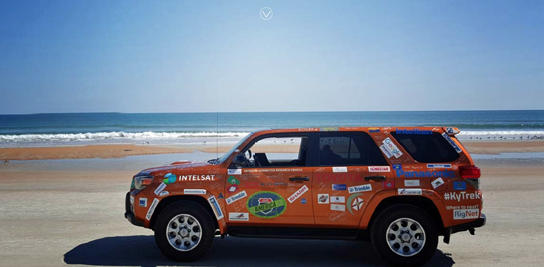 From Concept To Reality
As 2017 swiftly approaches and the insatiable appetite for connectivity goes unmet, the reality remains the same: connectivity is an assumption, yet is limited and networks are becoming more congested every day.
Consumers, industries, OEMs and more all expect to be connected. As new satellite constellations for high-speed connectivity are launched, the reality of ubiquitous connectivity for everything that moves becomes the next quantum leap for our industry. From rail to airplanes to ships and cars—the possibilities for high-speed connectivity are endless with satellite technology.
Kymeta mTenna technology will become commercially available for select markets in Q2 2017 and will deliver on the promise to provide secure, available, universal and global connectivity. Realizing that more and more connected devices are coming to market, the continued use of cellular/terrestrial connectivity will limit the potential growth of these technologies into new areas, such as driver-assisted and driverless automobiles.
As a result, satellite connectivity, with more available spectrum, higher bandwidth and speeds, combined with a lightweight, low-profile, non-mechanical antenna, will be the future of all things connected.
In 2017, Kymeta will continue to make significant developments within other markets like rail, construction, oil and gas and mining.
Space is the future, and Kymeta is no longer a proof of concept—Kymeta is the key to the future of mobile connectivity.
kymetacorp.com/
---
L-3 Narda-MITEQ
By Mitch Haft, Director of Sales
For Narda-MITEQ, 2016 was a most interesting year—the company completed the merger of two very significant microwave companies, L-3 Narda and MITEQ and through this merger, the company can focus on providing reliable, technically advanced solutions for the markets the firm serves.

Merger Details
L-3 Narda Microwave acquired MITEQ in January of 2015. The goal was to build a world-class RF/microwave component and systems company and deliver on-time, quality products to all customers.
In October of 2015, L-3 Narda-MITEQ closed two heritage MITEQ buildings and merged the business into facilities in Hauppauge, New York. Also migrated was the heritage MITEQ company data onto the Narda ERP system. Both these actions were designed to provide a closer working relationship between the two organizations to form one powerful entity.
The surface mount facility and machine shop that the heritage MITEQ company maintained were sold to local businesses that now support the firm's requirements. By closing these areas, L-3 Narda-MITEQ can concentrate on designing and manufacturing core products.
Due to these changes, L-3 Narda-MITEQ has been working on reducing backlog for the past year and is poised to achieve all on-time delivery goals.

L-3 Narda-MITEQ produces more than 6,000 satellite communications products each year from the firm's world-class facility in New York. In addition, an extensive production center is maintained in Costa Rica, which produces components, modules and subsystems.
Collectively, L-3 Narda-MITEQ has 60+ years of RF/microwave design experience as well as more than 40 years of experience in SATCOM equipment for the commercial and military markets.

Products
L-3 Narda-MITEQ manufactures RF/microwave components and systems from 1 Hz to 70 GHz. The Narda side of the company continues to maintain an extensive, in-stock inventory of passive components, including power dividers, couplers, attenuators, adapters and terminations.
In addition L-3 Narda Safety Test Solutions produces leading-edge RF safety monitoring equipment for various applications—personal size, portable and area-wide.
The MITEQ side of the business continues to supply RF/microwave active and passive components, including low-noise amplifiers, mixers, oscillators, synthesizers, switches, modules, fiber-optic transmitters and receivers, and spaceborne components and subsystems.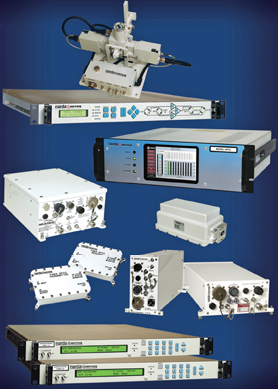 The SATCOM division manufactures dual-conversion frequency up- and downconverters, block converters, switchover units, test translators, fiber-optic links, uplink power controllers, redundant amplifier systems and custom solutions.
A majority of L-3 Narda-MITEQ's products provide a customized solution that is designed to meet the customer's requirements. As the SATCOM products use the L-3 Narda-MITEQ components within the unit, the company has total control of the performance—from input to output.
The firm's current products are being used in Earth stations across the globe and the company was selected to supply Ka-band communications equipment for many different customers who require specialized, reliable products to meet their requirements.
Ka-band continues to grow as more and more satellites are designed for higher capacity, and allows operators and owners to be more competitive in the market. As the Ka-band spectrum has atmospheric issues, the L-3 Narda-MITEQ uplink power controller solves diversity and power adjustment challenges that come with the territory. This uplink power controller unit can be used for L-band or IF-band attenuation for as many as 10 channels.
The primary Earth station products that the company supplies are frequency converters. Synthesized up- and downconverters in C-, Ku- and DBS-bands remain the most popular and the up and down block converters (to L-band) are directly behind them.
MITEQ's indoor redundant block converters use a patented 1/3 rack assembly to form a 1RU form factor for a 1:1 system and both indoor and outdoor form factors are supplied to support different system architectures for Earth station designs.
L-3 Narda-MITEQ specializes in providing a custom approach when a standard solution is not available. Using the technical abilities with the company to understand and solve the issues, engineering teams leverage vast experience and expertise to support custom-engineered designs.
Also being used are the combined resources of two excellent organizations to produce products that customers require. The newly merged L-3 Narda-MITEQ business enables the firm to offer many different technical approaches to solve challenges that are outside the breadth of other companies.
These capabilities make our products technically exceptional and that ultimately helps customers to reach their goals.
Looking Ahead To 2017
Now that the merger has been completed, the company is focusing on meeting customers' needs with even more innovative solutions.
Next year starts with the largest IR&D budget in the history of L-3 Narda-MITEQ, with a major share going to further the development of Q- and V-band converters, as well as producing a more cost-effective converter for the C-, X-, Ku- and Ka-bands. In addition, the firm will begin the year with an improved backlog position so on-time delivery goals can be met.
Q- and V-Bands, the company's estimation, will be the next growth area for the satellite industry, just as Ka-band is currently. With more and more connectivity, people will demand a better, faster, more reliable and secure method of obtaining their data and content. The Q- and V-Bands will offer additional choices for expansion once the rain attenuation effect has been overcome.
nardamiteq.com
Mitch Haft received his BSEE degree from the University of Massachusetts, Amherst, and his MBA from Fairleigh Dickinson University in Rutherford, New Jersey. He is currently the Director of Sales for the SATCOM division at L-3 Narda-MITEQ located in Hauppauge, New York.
---
MVS USA
By Deborah Deffaa, Chief Executive Officer and Founder
This could not be a more exciting time for the mobile satellite industry.

Inmarsat's Global Xpress has officially and fully debuted and is commercially available around the world. Iridium is preparing to start launching the satellites that will comprise their new $3 billion Certus offering.
Relatively new entrants such as O3B, OneWeb and ViaSat are driving innovation across the industry. Continuous improvements in hardware size, costs and terrestrial interoperability combined with the incessant and insatiable thirst for reliable, uninterrupted connectivity within the commercial, government and consumer markets has opened new market opportunities for satellite providers across the spectrum.
For MVS USA, 2016 has been, simply stated, a banner year. As a company that has traditionally been steeped in the traditional MSS verticals—maritime and land for both government and commercial users—this year the company redefined itself in those vertical markets while at the same growing the technology portfolio and expanding the firm's footprint within the Americas with new offices and in-country management teams.
The Election Company
In 2016, MVS USA cemented itself as the 'Election Company' following the successful completion of campaigns in the Philippines and Brazil. The company provided the connectivity necessary to enable citizens in remote parts of those countries to register their vote and participate in the democratic process.

In the Philippines, MVS executed the world's largest single MSS event, deploying 7,000 terminals and creating a temporary, highly secure network to transmit votes during the national elections. This effort was replicated shortly thereafter in Brazil where, across two rounds of national elections throughout the month of October, MVS deployed 1,400 satellite terminals and SIM cards which were used to collect and transmit voting data from 16 states, 380 cities and 1,269 localities. With this experience in hand, MVS intends to continue to expand this area of business to support democracy events in communications-challenged countries using the most advanced MSS technologies.
Bringing GX to NGOs
This past year, MVS USA recommitted to the NGO market, introducing Inmarsat's Global Xpress into the mix of service offerings. GX provides a unique blend of high capacity broadband access with portability.
For NGOs operating in environments where 'permanent' offices are never quite permanent and, at a moment's notice, may have to be relocated due to a world event, such as refugee relocation or tsunami, the element of portability is critical.
Emergency Response
In the aftermath of a natural disaster, satellite communications is often the most reliable, if not the only, communications option for first responders and emergency support teams on the ground. This past year, MVS USA was once again at the forefront of supporting relief efforts around the world, providing communications equipment as well as needed supplies to places like Ecuador, Haiti and other locations ravaged by earthquakes or hurricanes.
With global warming and dire predictions of more intense natural calamities to come, responding to emergency situations and supporting relief workers will continue to be an important part of the company's work. The MVS USA team will be ready with equipment, supplies and the ability to provide network support around-the-clock.
FX for Maritime
Perhaps no commercial industry is more reliant on mobile satellite communications than maritime. This past year, MVS USA continued a long heritage of serving mariners and commercial shippers around the world with the advent and introduction of Fleet Express (FX), Inmarsat's new dual band service providing both the high speed throughput of GX and weatherproof reliability of FleetBroadband.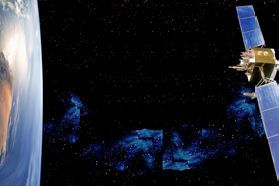 From crew welfare to business operations management to safety at sea, FX has already made a big splash among MVS USA's maritime customers who, in 2016, were eager to become early adapters of this innovative service.
Expanding Footprint
International expansion was a significant hallmark of MVS' year, with MVS Brazil becoming the first Inmarsat partner to become a GX VAR for Brazil. GX was tested and demonstrated successfully for broadcasters covering this past summer's Olympic Games in Rio. The MVS team in Brazil continues to leverage this technology and is seeing major interest from the utility markets throughout the country.
Elsewhere in the region, MVS expanded its commitment to South America with the opening of a new office in Bogota to serve both government and commercial customers in the country. In November, the company dedicated the new office with a grand opening ceremony that coincided with the signing of a major contract with the Ministry of Defense.
The company has been active in Columbia for many years and has grown to the point where a direct physical presence was needed to capitalize on the many business development opportunities and to provide the much needed foothold in the LatAm region sought by many of the company's customers.
2017 & A Glimpse Into the Future
What does the future hold for MVS USA and the MSS industry? It's all about solutions—solutions driven by the company's network and team. Together, the two offer endless possibilities.
In 2017, MVS USA expects to continue on an expansion growth plan in terms of the management team and the global presence. After introducing GX and FX in 2016, the company will continue to embrace technology and embark on a 'tech forward' path. The company has already hosted Tech Forums for partners and customers and will continue to do so to bring the brightest and most innovative minds and ideas into one room.
In terms of geographic presence, MVS USA forecasts continued expansion with plans for the opening of a west coast office and a strengthening of the company's presence in Washington DC, both of which will happen in the early part of the new year.
Among the most significant initiatives for MVS USA in 2017 will be the expansion and enhancement and its network. The company is in the process of network re-design and has made major investments into a new structure that will migrate to the cloud and ultimately offer seamless, fully redundant data networking.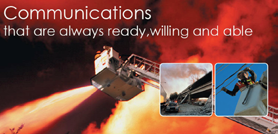 Once complete, customers will have access to a private network within the MVS USA network along with discrete firewalling and account management tools. Security is on everyone's mind, so the new MVS USA network will feature enhanced security for the entire data network. The core of the new network will be housed in a new state-of-the-art facility in Amsterdam with power and redundant racks well above ground and safe from nature's conflicts.
With additional capacity and the new network architecture in place in Amsterdam, MVS USA expects to tackle a new vertical in 2017—Disaster Recovery storage. Amsterdam is one of the most attractive locations in the world for Disaster Recovery given the nation's political neutrality, absence of government interference and access to undersea cable and teleports to every continent on the planet. MVS will be looking to gain a foothold in this area for US and international customers.
Finally, another highly exciting aspect of 2017 will be the launch of MVS USA's Applications platform. By the middle of the year, MVS USA customers will have access to 'Apps' that maximize security, speed communications, enhance safety, manage operations, provide access to remote facilities for tracking and feedback and more. MVS also intends to offer games and fun features through its Apps platform, sure to be appreciated by anyone stuck in a remote location for a long period of time.
2016 was a year that witnessed advancements, investments and the introduction of new technologies in MSS. MVS USA continued to make its mark across a wide spectrum of industries, providing a range of customized satellite communications solutions wherever they may be needed on land or at sea.
With increased reliance on, and acceptance of, satellite communications and new market opportunities emerging everyday, the future could not be brighter.
Deborah Deffaa is the founder and CEO of MVS USA, a global mobile satellite services business focused on expansion of communications around the world serving the shipping, transportation, international relief, oil & gas, aero, media and entertainment industries.
---