On July 2, 2021, Intelsat asked its bankruptcy court for permission to retain Portage Point Advisors LLC to render independent, financial, advisory services at the sole direction of the Special Committee of Intelsat's officially "dis-interested" directors. This is the latest step in the long, exit process for Intelsat, which is still trading as a 'debtor in possession,' to escape a bankruptcy reconstruction.
---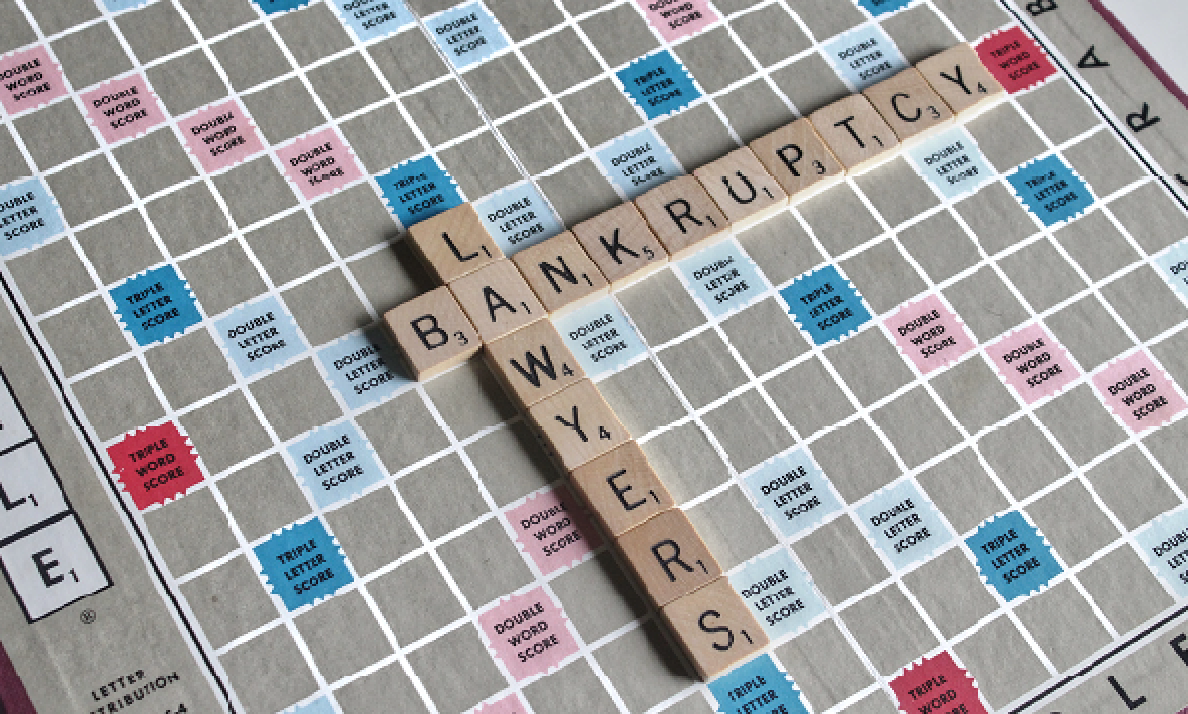 ---
Intelsat's application states, "Portage Point is a business advisory and expert services firm whose professionals have significant experience in providing bankruptcy crisis management and consulting, and special financial advisory services. Portage Point's professionals have provided strategic advice to debtors, creditors, bondholders, investors, and other entities in chapter 11 cases of similar size and complexity as these chapt
The formal request to the court added, "Portage Point specialize in interim management, restructuring advisory, turnaround consulting, liquidity management, capital structure optimization, and refinancing support, among many other services. Portage Point's debtor advisory services have included a wide range of activities targeted at stabilizing and improving a company's financial position, including developing or validating forecasts, business plans, and related assessments of a business's strategic position, forensic analysis, and plan development and implementation, including negotiating financial restructuring packages."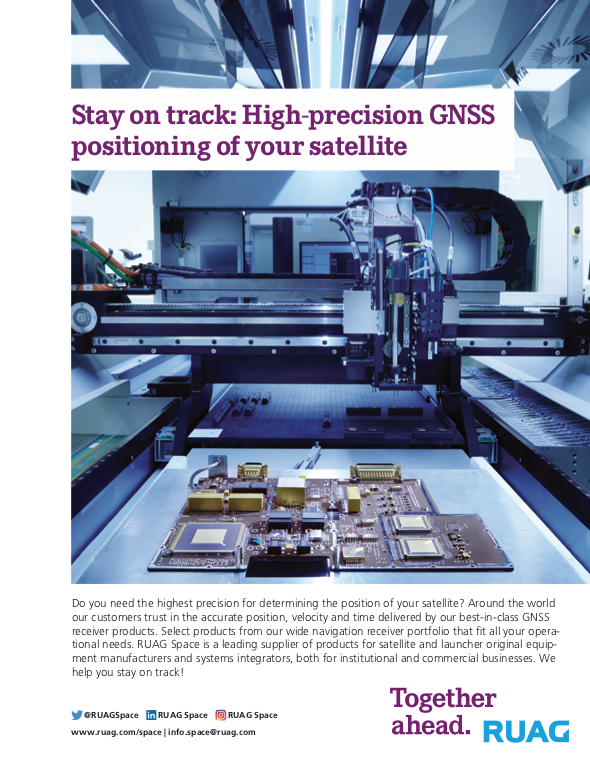 The company stated, "Intelsat S.A. believes that Portage Point has developed significant relevant expertise and knowledge regarding the unique circumstances of these chapter 11 cases and the needs of the Special Committee. For these reasons, Portage Point is both well qualified and uniquely suited to deal effectively and efficiently with matters that may arise in the context of these cases. Accordingly, Intelsat S.A. submits that the retention of Portage Point, is in the best interests of its estate, creditors, and all other parties in interest, and should be granted in all respects."
Intelsat is suggesting that Portage Point's fee are up to $905 per hour for a Managing Partner's work and range down to $560 per hour for a Portage Vice President and lower for an Associate's work.
The brief for Portage is...
• Assist in analyzing and evaluating value drivers under the Debtors' go-forward business plan and the plan of reorganization currently filed with the Bankruptcy Court ("Plan"), including, without limitation, projected cash flows, pro forma total enterprise value, debt capitalization, tax attributes, including NOLs (defined below), distributions under the Plan (including equity in the reorganized Debtors, warrants, contingent value rights, cash, and the Intercompany Transactions (as defined below).

• Assist in reviewing and evaluating certain historical inter-Debtor and affiliated entity transactions, including historical financial condition, and evaluating such transactions in the context of restructuring plan and claims liquidation process ("Intercompany Transactions").
• Assist in reviewing tax, financial, and other analyses supporting the value and allocation of Debtor net operating losses ("NOLs").
• Assist in evaluating, formulating, and negotiating potential alternatives to the Plan.
• Assist in the communication and negotiation with outside parties, including Intelsat S.A.'s stakeholders and other parties in the Bankruptcy Cases.
• Provide expert and other testimony, as requested by the Special Committee.
• Assist with such other matters as may be requested by the Special Committee that fall within Portage Point expertise and that are mutually agreeable.
The move was just one Motion before Intelsat's bankruptcy court. The daily slew of Motions entered into Intelsat's Chapter 11 bankruptcy might seem to overwhelm any ordinary mortal. But clearly the judges at a bankruptcy hearing are superhuman in their ability to solve and resolve complex legal arguments.
The one strong verdict from Judge Keith Phillips is that the assorted parties involved in objecting to the current bankruptcy exit plan from Intelsat must attempt mediation. The mediation, however, is non-binding. The mediation ruling was made on April 21 and the court appointed Judge Frank J. Santoro as the mediator. He is "authorized to mediate any Plan and confirmation related issues among and between the Mediation Parties."
The mediation discussions were held via video link, but remained confidential. The bankruptcy court ordered that, Immediately upon the conclusion of the mediation, the Mediator shall file a report with the Court setting forth the results of the mediation, including: (a) that the Mediator has conducted the mediation, (b) the names of the participants in the mediation, and (c) whether and to what extent the mediation was successful.
The court also ordered that Intelsat's exclusive period to file a Chapter 11 exit plan is extended to August 13. This is ahead of the revised hearing that was originally set for August 26 and has now slipped to September 1.
An SES series of Motions submitted to the court asking the court to compel Intelsat to release more documents (and to hear the related Intelsat replies) was ordered to go forward. However, the court has also been informed that the two contesting parties had continued to meet and confer "and have substantially narrowed their disputes regarding this motion" and had agreed "in principle" to mediation to assist in resolving disputes over the release of document, which Intelsat claims are privileged insofar that many are letters and communications from Intelsat's legal advisors.
Intelsat told the court that they believed that the Mediation hearings would also deliver a status update on the parties' agreements and the path forward.
__________________________________________
An 80-page document from SES, filed on
June 16 with Intelsat's Chapter 11 bankruptcy court, lays out in historical detail why it wants the court to heavily penalize Intelsat for its alleged "willful and intentional breaching of its fiduciary duties."

SES is asking the bankruptcy court to issue
a Summary Judgment in favor of SES and to thus
set aside the need for a full trial which is scheduled
to start on Sept 20.

The core of the SES argument, as has been
well publicized, is the claimed "undisputed"
division of the FCC's $9.7 billion "incentive
payments" for the clearing of the pair's
C-band frequencies over the US.

SES claims in its Motion to the court that
without SES's agreement and participation in the
C-Band Alliance (CBA) then Intelsat would "have been impossible without SES's partnership"
and Intelsat repudiated the 50/50 agreed division of the FCC's award "and attempted to appropriate $421 million from SES's share of the 50/50 split for itself."

"We have smoking-gun emails and testimony from
former Intelsat senior executives all but admitting
that Intelsat breached its agreement with SES
because it suited its own selfish interests."

SES states that it entered the Intelsat CBA
partnership with some trepidation.
"SES ultimately agreed to explore a potential
partnership, but it made clear—repeatedly—
that it needed to be aligned with Intelsat as an
equal partner, and that it would
not consider anything other [redacted]."
SES, in this latest action, again widens
the scope of its claims to
include all of Intelsat's subsidiary
and sister businesses.
_________________________________________
Intelsat continues to accuse SES of resorting to "overblown rhetoric" in its argument. SES has claimed 12,322 privileged documents and Intelsat 15,381.
Intelsat, in its motion to deny SES its application for more documents to be released, said that the argument — at its heart — is simply a contract dispute over a core, 31-page contract. "If SES had a case, it would not need over 230,000 documents and testimony from nearly 20 witnesses to try to prove that [we] breached a 31-page contract," states Intelsat, and alleges that SES "wants additional discovery that it hopes will support its weak contractual case."
Intelsat is objecting to the SES motion for the court to compel Intelsat's CTO Bruno Fromont to be re-interviewed under deposition. Intelsat says that Mr. Fromont's deposition extended beyond the regulatory seven hours "and then some" and that SES at the end of the deposition were happy with the time given and answers supplied and "had no further questions."
One of the complications is that there are dozens of 'Intelsat' sister companies involved in the bankruptcy. These associated business are creating significant headaches for the bankruptcy court, Intelsat's many debtors as well as arch-rival SES.
SES, and some bond holders, are arguing that Intelsat is deliberately using these sister businesses to hide its current and especially future assets. Those future assets include the much-anticipated pay-out from the FCC of almost $5 billion in 'incentive' payments for freeing up Intelsat's C-band frequencies over the US.
Intelsat has told its bankruptcy court that the $4.8 billion coming from the FCC will belong to its license-holding subsidiaries and not the prime trading — and arguably — parent business, or to the part of its business that has the greatest debts (Intelsat Jackson). Consequently, the payments could end up protected from those claiming compensation from the bankruptcy.
Intelsat has accused SES of deliberately running a "smear campaign" and argues that SES knew that the 50/50 revenue split died with the FCC's decision to hold a public auction of the spectrum.
One motion, for example, filed April 15, from the "Ad-Hoc Committee of Parent Company Creditors," argued that some sort of mediation should take place under the umbrella of the bankruptcy court to solve some of the headaches and avoid what it suggests will be "contested hearing" to Intelsat's exit plan from bankruptcy.
The Committee pulls no punches in accusing other interest parties of "blackmail," "extortion," "threats," "ransom," or have agreed to pay "hush money" in a "transparent value grab."
The Committee also point out that taxation figure highly in an end settlement, and argues that Intelsat's Luxembourg formal domicile "would shield the Reorganized Debtors from paying any income tax in Luxembourg until at least 2030." Just to show the complexities of this bankruptcy, there are four Luxembourg-relevant businesses (Intelsat Holdings, I-Investments, I-LuxCo and I-Jackson).
April 15, for example, saw the bankruptcy court approve some 30 motions, all routine in nature, and mostly concerning regular expense claims for the professional firms handling Intelsat's bankruptcy. The amounts were, in some cases, considerable. Kirkland & Ellis, for example, filed an expense claim of $6.9 million for their work on behalf of Intelsat. Alvarez & Marshall filed for $7.2 million. Overall, the bankruptcy court allowed millions of dollars in claims for the quarter-year to November 30 2020.
July sees Intelsat beginning its Q3 trading period. The industry is awaiting its Q2 numbers but Q1 (released on May 5) were not impressive. For example, total revenues for the quarter-year were $502.7 million ($458.8 million in 2020), up by 9.6 percent y-o-y, and while the company is still working its way through Chapter 11 bankruptcy reconstruction, its net loss position also improved to $174.9 million (from $218.7 million in 2020).
---
Intelsat has accused SES of deliberately running a "smear campaign" and argues that SES knew that the 50/50 revenue
split died with the FCC's decision to hold a public auction of the spectrum.
---
Intelsat CEO Steve Spengler reported strong progress in the company's Network services division, but its Media segment suffered. "We see increased signs of economic activity across our business sectors as COVID-19 restrictions ease. We are well-positioned to benefit from an expected economic expansion as we anticipate emergence from our financial restructuring as a stronger and more agile company ready to deliver innovative solutions to our customers."
Intelsat, in its SEC filing, admitted, "The COVID-19 pandemic has had an adverse impact on our business, results of operations and financial condition, a trend we expect to continue. Among the impacts of the COVID-19 pandemic were a reduction of revenue and a decreased likelihood of collection from certain mobility customers. We continue to closely monitor the ongoing impact on our employees, customers, business and results of operations."
Intelsat's Network services division (and 43 percent of total revenues) was $214 million ($149.4 million in 2020) and helped by inclusion of its Gogo Commercial Aviation subsidiary. Overall, this was an improvement of 43 percent y-o-y.
In their SEC filing, Intelsat says that $56.2 million came in during the quarter from the Gogo division and that has to be good news, given the recovery of the airline sector.
Intelsat's contracted backlog stood at $5.9 billion as at March 31st ($6.1 billion at December 31st, 2020). However, a year ago (Q1/2020), the backlog stood at $6.6 billion. The company's March 31st 'fill rate' was 73 percent "similar to our average fill rate at Dec 31st." Yet, a year ago, the fill rate was a more impressive 78.5 percent. Intelsat still shows total liabilities of $12.84 billion and inevitably not helped by interest obligations of $132.3 billion (a 58 percent improvement y-o-y from $186 million last year).
Intelsat also commented extensively in its SEC filing on the legal dispute with SES, saying: "On July 14, 2020, SES Americom ("SES") filed a proof of claim in the Bank,uptcy Court in the amount of $1.8bn against each of the Debtors. SES asserts that the Debtors owe money (or will owe money) to SES pursuant to certain contractual and fiduciary obligations made in the context of the consortium agreement between Debtor Intelsat US LLC, SES, and other satellite operators (the "Consortium Agreement").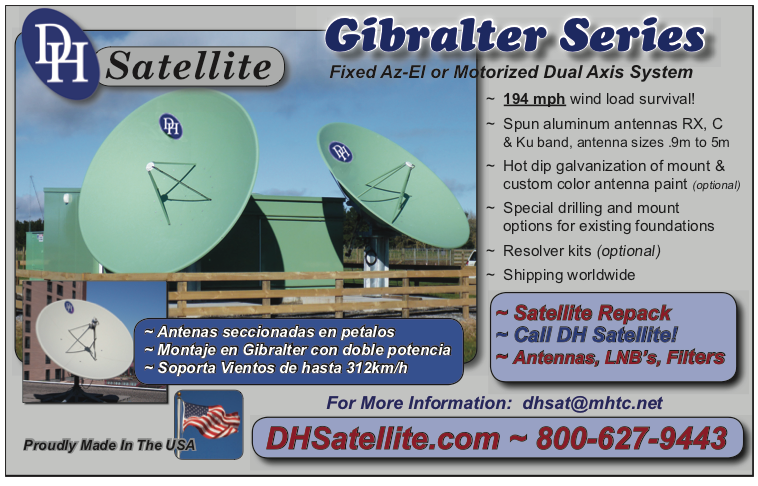 SES's proof of claim alleges that the Debtors breached the Consortium Agreement by taking the position that the Debtors are not required to split Acceleration Payments with SES and the other members of the consortium. The proof of claim also alleges breach of fiduciary duties and unjust enrichment and seeks monetary and punitive damages.
"We dispute the allegations in the proof of claim" and, on October 19, 2020, filed an objection to the claim, which the company intends to vigorously litigate.
A trial on the SES claim is scheduled to commence on June 28, 2021, [subsequently delayed to September 20 ; Ed] in the Bankruptcy Court. To the extent that any portion of SES's claim is allowed, the firm has asked the Bankruptcy Court to "equitably subordinate."
The challenges and worries of exiting a bankruptcy must inevitably be a concern for any business. However, assuming that one way or another, Intelsat — and the Court — manage to solve the bitter dispute with SES, the company has lots of potential upside. Exiting bankruptcy will wipe billions from its debt load.
Intelsat has the two key incentive payments coming in from the FCC and potentially touching on $5 billion. Its bargain-basement $400 million investment in the passenger aviation portion of Gogo could be extremely beneficial. Ending bankruptcy will just give its clients and markets a degree of calm and reassurance.
However, Intelsat's exit from its Chapter 11 restructuring could be badly delayed and distributions to other creditors limited by the dispute with SES over C-band payments from the FCC. Intelsat's bankruptcy court has now set aside September 20 to October 1 to hear arguments on the SES claim. Witnesses are expected to appear in person (should a witness be unavailable during the agreed period then the court will hear that witness no later than October 30). Currently, it is unclear whether the confirmation hearing on Intelsat's reorganization and thus exit from bankruptcy will be heard before or after the trial.
Sources suggest that, while Intelsat's exit from Chapter 11 is not necessarily tied to the final resolution of the SES claims, until the amount of SES's claim is determined by a final, and non-appealable order, a reserve will likely be ordered by the court for any payment or distribution that may be due to SES and be established so that any payment or distribution to SES would be protected if Intelsat is permitted to exit Chapter 11 before that final order.
The September 20 trial between SES and Intelsat will be decided by the bankruptcy court's Judge Keith Phillips. However, either party can appeal the judge's decision and, given the sums involved, further litigation seems more than likely.
Any appeal will not necessarily delay Intelsat's exit from bankruptcy if the SES claims can be decoupled from the Intelsat exit plan with the claim protected during any appeal process.
Author Chris Forrester is a well-known broadcasting journalist, industry consultant and Senior Columnist for SatNews Publishers. He reports on all aspects of broadcasting with special emphasis on content, the business of television and emerging applications. He founded Rapid TV News and has edited Interspace and its successor Inside Satellite TV since 1996. He also files for Advanced-Television.com. In November of 1998, Chris was appointed an Associate (professor) of the prestigious Adham Center for Television Journalism, part of the American University in Cairo (AUC), in recognition of his extensive coverage of the Arab media market.
Opening image is courtesy of Melinda Gimpel: unsplash.com/@melindagimpel
---