New Controller + On The Skids.

Winegard has designed a new controller package that incorporates an iDirect Evolution® X5 or iDirect iNFINITI® 3000 modem inside the controller housing.



Other popular VSAT platforms also are compatible with the new controller, including HughesNet™, Spacenet®, Comtech® and 2, minus the integrated feature of storing the modem inside the IDU casing.

The new Integrated Controller is completely universal and backward compatible with all other Winegard VSAT antenna systems. It comes equipped with built-in DVB (digital video broadcasting) receivers and GPS. The Integrated controller holds CE certification for international use.

Winegard VSAT antenna systems and controllers are operational worldwide, including the countries of United Arab Emirates, South Africa, Russia, Iraq, Pakistan, Saudi Arabia, Scotland and Columbia.

Additionally, Winegard has started delivering a new customized skid for its WX series VSAT auto-deploy antennas based on the growth and demand from the shale drilling community.


The portable skid is designed for rapid deployment without the need for a technician, saving time and money.

The skid helps prevent damage to the antenna and electronic components inside and makes the package more portable and maneuverable.

A host of unique features, including a cable reel that holds three 150-foot long cables (for transmit, receive, power), built-in bubble levels and a Pelican Case for secure controller storage during shipping, allow quicker antenna deployment and minimize setup time.

Inside the skid, the antenna sits atop a specially designed isolation frame to absorb shock and protect the antenna from typical vertical and lateral movements during transit.

A critical advantage of this new skid is that skilled technicians are not required to set up, take down or move the antenna, thus lowering deployment costs. All the operator needs to do is position the skid in a desired location, open the bi-fold lid doors, plug in the three operational cables at the control center, connect the controller and push a button. The antenna system automatically deploys, finds the appropriate satellite and stays locked onto the satellite signal. Similar skids already are available and in use for the company's SPA and SF VSAT antenna systems.

All Winegard WX series antennas hold CE, GOST-R and Peru Homologation certifications for international use.

* * * * * * * * *

A Most Important 30 Year Anniversary For SAR

Thirty years ago the premier launch of theAdvanced TIROS-N satellite series carried a very special hostedpayload aboard—the firstSearch and Rescue (SAR)payload on a U.S. satellite.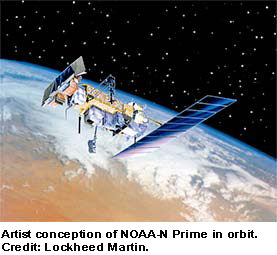 The satellite, NOAA-E, was designed and built at the Lockheed Martin (NYSE: LMT) (then RCA Astrospace Division) facility in East Windsor, New Jersey.

To date, more than 33,000 lives have been saved as a direct result of the Search and Rescue Satellite Aided Tracking (SARSAT) capability, and more than 325,000 emergency beacons have been registered in the National Oceanic and Atmospheric Administration (NOAA) database.

As of 2012, 26 countries were providers of ground segments for the Cospas-Sarsat system, while 11 countries were user states.

In the midst of the Cold War, SAR hosted payloads were sent into space as the result of an agreement signed in 1979 by Canada, France, the United States, and the former Soviet Union that established the International Cospas-Sarsat Programme—a satellite-based SAR distress alert detection, location, and information distribution system designed to save lives.

Cospas-Sarsat provides the alerts to search and rescue authorities worldwide. It was a Russian navigation satellite launched nine months earlier—on June 29, 1982— that carried the first Cospas SAR payload into space.


"While NOAA's weather satellites have indirectly been saving lives for over 50 years by making possible timely forecasts of dangerous weather, the initiation of the Cospas-Sarsat Program originated the use of satellite technology that enabled direct intervention in the rescue of people in distress," said Mark Valerio, vice president and general manager of Military Space at Lockheed Martin Space Systems Company (LMSSC) in Sunnyvale, California, who also served as the SAR mechanical integration lead at East Windsor during the Cospas-Sarsat program.

"It was NASA's vision decades ago, with its 'missions of opportunity' that underscored the value of hosted payloads, and the SARSAT program was an early pioneer," Valerio continued. "Using available space on satellites for small additional payloads added enormous new capabilities, and fostered innovation in satellite missions. Some believe that the notion of hosted payloads is still in its infancy, but our company has been building and integrating them for nearly three decades now and we've come to appreciate the benefits, and understand well the challenges and the risks."

Under the Cospas-Sarsat 1979 agreement, France provided the Search and Rescue Processor, developed by the Center for National D'Etudes Spatiales (CNES). Canada's Department of National Defence developed the Search and Rescue Repeater.

The United States provided the Search and Rescue Receive Antenna— designed and built by the East Windsor team, which also performed the integration, test and fielding of the system that also needed to work in conjunction with the Soviet Union's Cospas satellites.

In the U.S. the SARSAT system was developed by NASA. Once it became fully functional, its operation was turned over to NOAA where it remains today.

The Cospas-Sarsat system swings into action when a distress beacon is activated in a life-threatening emergency. The beacon is picked up by the satellites equipped with the SARSAT hardware.

Satellites downlink the distress data to ground stations and mission control centers that distribute it to rescue coordination centers that dispatch personnel to effect a rescue.

Typical rescue beacon radios transmit a strong 5-watt signal once every 50 seconds. Most beacons also include a GPS receiver so they can report a precise latitude/ longitude location.

Aircraft Emergency Locator Transmitters (ELTs) are automatically activated by g-force switches that detect sudden deceleration during a crash, while maritime Emergency Position Indicating Radio Beacons (EPIRBs) are normally activated by contact with seawater. Personal Locator Beacons (PLBs) are activated manually.

Initially, SARSAT hardware was installed only on low Earth orbit polar-orbiting satellites, such as the Advanced TIROS-N series. These orbit at about 500 miles in altitude, making a single revolution each 100 minutes, with sensors viewing a different swath of the planet on each pass as the Earth turns beneath them. When a distress beacon is detected, its location can be computed based on the Doppler shift of the beacon signal as the satellite passes overhead. Satellites in polar orbit provide emergency beacon users with global coverage (including the polar regions).

Starting in 1998, SARSAT hardware was also installed on geostationary satellites that reside 22,300 miles in altitude above the equator, orbiting the Earth at the same rate at which it turns beneath them. Because of this, they appear to remain over a fixed point on the Earth's surface. This high perch is ideal for making uninterrupted observations of the weather or environmental conditions over an enormous area, and enables the immediate detection, in their field of view, of distress beacons. However, unlike polar-orbiting satellites, those in geostationary orbit cannot view the Earth's polar regions.


The current constellation of operational SARSAT-equipped polar-orbiting satellites include NOAA15, -16, -18 and -19 - all Advanced TIROS-N satellites, built by Lockheed Martin Space Systems. The European METOP-A weather satellite completes that constellation.

The six operational geostationary satellites hosting SARSAT payloads are NOAA's GOES East (GOES13) and GOES West (GOES15) with two satellites in stand by (GOES-12, GOES-14), India's INSAT-A satellite, the European Meteosat Second Generation satellites MSG-2 and MSG-3, and Russia's Electro-L No. 1.

When the GOES-R series of satellites—being built by Lockheed Martin—begin to enter service in 2015, all will host the SARSAT payload.

In addition, it is likely that the USAF GPS III satellites, currently under development at Lockheed Martin, will host the payload as that system evolves.

LMSSC, a major operating unit of Lockheed Martin Corporation, designs and develops, tests, manufactures and operates a full spectrum of advanced-technology systems for national security and military, civil government and commercial customers. Chief products include human space flight systems; a full range of remote sensing, navigation, meteorological and communications satellites and instruments; space observatories and interplanetary spacecraft; laser radar; ballistic missiles; missile defense systems; and nanotechnology research and development.

* * * * * * * * *

"Must Have" Report Now Available From Space Foundation

The global space economy grew to $304.31 billion in commercial revenue and government budgets in 2012, reflecting growth of 6.7 percent from the 2011 total of $285.33 billion.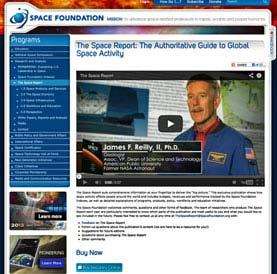 Commercial activity— space products and services and commercial infrastructure—drove much of this increase. From 2007 through 2012, the total has grown by 37 percent.

Commercial space products and services revenue increased 6.5 percent since 2011, and commercial infrastructure and support industries increased by 11 percent.

Government spending increased by 1.3 percent in 2012, although changes varied significantly from country to country, with India, Russia and Brazil increasing budgets by more than 20 percent, while other nations, including several in Europe, experienced declines of 25 percent or more.

These new global space economic numbers come from the Space Foundation's publication, The Space Report 2013: The Authoritative Guide to Global Space Activity, which was just released. Data was compiled from original research and a wide variety of public and private sources, and analyzed by Space Foundation researchers.

The Space Report Key Findings—The 160-page book contains worldwide space facts and figures and is illustrated with photographs, charts and graphs. Within are myriad examples of the benefits of space exploration and utilization, the challenges facing the space sector, the opportunities for future growth and the major factors that shape the industry. In addition, The Space Report includes an overview of each sector, easy-to-understand definitions and up-todate information on space infrastructure, facilities, launches and programs. Following are just some of the many interesting facts and analyses found in The Space Report 2013: The Authoritative Guide to Global Space Activity:

Launches
» 78 launch attempts took place in 2012, a drop of 7.1 percent from the 84 launches in 2011 (but higher than the 2010 total of 74)

» Russia led with 24 launches, China had 19 launches and the United States totaled 13 launches. For the second year running, the Chinese launch rate was greater than that of the United States

» The United States led in terms of launch vehicle diversity, however, with ten types of orbital rockets launched in 2012.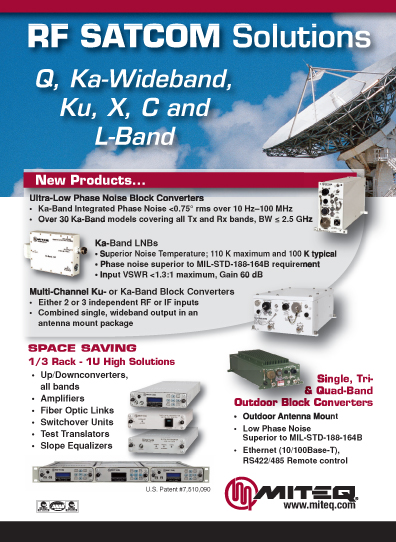 Workforce
» According to U.S. Bureau of Labor Statistics (BLS) data, the size of the U.S. space workforce declined for the fifth year in a row, dropping 3.8 percent, from 252,315 in 2010 to 242,724 in 2011 (the most recent full year for which data is available) - a decrease of about 9,500 workers. However, the changes varied by sector, with some portions of the space industry growing while others contracted

» The United States' National Aeronautics and Space Administration (NASA)'s civil servant workforce decreased from 18,709 in fiscal year (FY) 2012 to 18,167 in FY 2013, a drop of 2.9 percent. However, there is evidence that the employment situation in areas with significant Space Shuttle-related layoffs, including Florida, is beginning to improve

» Both Europe and Japan saw increases in space workforces; the European industry workforce showed very modest growth in 2011; in Japan, the overall workforce grew by 7.5 percent, while employment at the Japan Aerospace Exploration Agency (JAXA), Japan's government space agency, dropped

Space Products and Services
This year, The Space Report features an overview of how space agencies around the world move technology from space programs to commercial use. This includes a section about technology transfer mechanisms and patterns of innovation and technological development, including quantitative metrics. The Space Report also includes information about emerging technologies.

The Space Foundation Index
As of December 2012, the Space Foundation Index was 40.95 percent above its value at inception in June 2005. The Space Foundation Index and Space Foundation Services Index both outperformed the S&P 500 and the NASDAQ during 2012, while the Space Foundation Infrastructure Index did not perform as well as the NASDAQ, but slightly better than the S&P 500.

These indexes, which are updated daily on the Space Foundation website, are easy to-understand mechanisms for gauging the financial performance of space industry companies listed on U.S. stock exchanges.

The Space Report is published annually by the Space Foundation, which works with a leading aerospace consulting firm, Futron Corporation, The stock market analysis is provided by ISDR Consulting, LLC, a management consulting firm specializing in the space, satellite and technology sectors.

* * * * * * * * *

Bringing Apple iOS Into The Mix

Satcom Direct has released a new mobile applicationcalled GetORT+ that will allow users of the Satcom Direct Unity product kit to interface with their SATCOM equipment using Apple devices.


The GetORT+ mobile app supports and operates on the latest Apple iOS and allows customers to use their iPhone, iPod Touch, iPad or iPad Mini to interface with their SATCOM equipment.

Along with a Unity product kit, the GetORT+ app allows operators and aircraft maintenance personnel with Honeywell Satcom Terminal (MCS 3000, 6000, 4000, 7000, 7200) and AIS-2000 SAT TV to perform Owner Requirements Table (ORT) loading and channel list updates to the AIS-2000 Multi-Region Module.

This release of the GetORT+ iPhone/iPad app supports upload of ORT files to the Honeywell MCS-3000, 6000, 4000, 7000, and 7200; supports upload of channel list and RIC file updates to AIS-2000 Multi-Region Modules; and supports upload of both preloaded ORT files and e-mailed files.

Unity is Satcom Direct's latest mobile SATCOM support product that allows avionics technicians to connect to multiple satcom systems for troubleshooting, diagnostic and configuration management.

The Unity product kit is comprised of a selection of terminal adapters and a suite of mobile applications which access data from the aircraft's satcom systems. The GetORT+ mobile app is available from the App Store for $9.99 USD and can be found by searching for "Satcom Direct".

A Unity Kit (Unity II, Unity III, Unity Honeywell or Unity Dealer) is required to use this app.

* * * * * * * * *

Feeding The Screen

KenCast now has a deal with DCDC (Digital Cinema Distribution Coalition),the joint venture satellite distribution operation between Warner Bros,NBC Universal, Lionsgate,The Walt Disney Company, Paramount Pictures and DCIP (Digital CinemaImplementation Partners).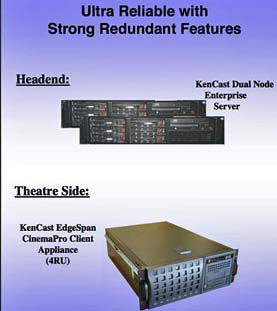 KenCast will provide large cinema movie file delivery and live-event streaming into theaters with their EdgeSpan CinemaPro appliance and the EdgeSpan Enterprise server.

The installation covers 1500 CinemaPro appliances to theaters nationwide, and includes all AMC, Regal, Cinemark movie theatres as well as other theatre chains.

The EdgeSpan CinemaPro meets the needs of every cinema content distributor, and comes in 2, 3, and 4-rack unit configurations. Accepting multiple satellite feeds, or fiber delivered content, it can handle content at entertainment speeds (exceeding 400Mbps).

The CinemaPro may be configured to provide internal storage of up to 16 TBytes, interfacing with the theater management system via Ethernet LAN. External storage can provide additional capacity.

KenCast's EdgeSpan CinemaPro is currently used by top-grossing movie houses in North America and South America, choosing to upgrade to state-of-the-art content distribution capability for optimal delivery of Hollywood movies to theatres.

The CinemaPro enables delivery of very large movie files and live events, and includes simultaneous recording for "time-shifting" with its DVR features, allowing delivery to multiple screens, as well as recording of the event for later play out.

* * * * * * * * *

Becoming PALs With Connectivity

Philippine Airlines (PAL) has become OnAir's 50th connectivity customer.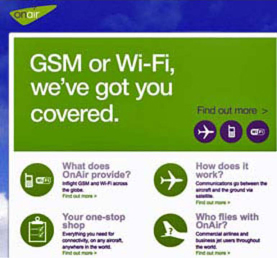 PAL is the first airline from the Philippines to offer its passengers GSM and Wi-Fi Internet, giving them the choice to call, text, tweet, email and surf the Internet as they fly across Philippine Airlines' extensive network in Asia Pacific,
Australasia and U.S.

PAL is expanding quickly, growing its route network as well as building up and renewing its fleet. A major pillar of its state-of the-art passenger experience is inflight connectivity. After a thorough market evaluation, PAL selected OnAir's joint GSM and Wi-Fi service, the first combined service flying since 2010.

Ramon Ang, President of Philippine Airlines. "The two most important criteria to us and for our passengers are to have a service that is global and of high quality wherever we fly, and a flexibility to suit the needs of all passengers."

Mobile OnAir and Internet OnAir will be retrofitted on Philippine Airlines' Airbus A330-343 and Boeing B777- 300ERs, starting next month, and the global GSM and Wi-Fi service is expected to be launched from mid-year.

"Passengers use of the inflight GSM and Wi-Fi networks mirrors behaviour on the ground, which is why having both is so important," said Ian Dawkins, OnAir CEO. "When both GSM and Wi-Fi are available, over 80 percent of passengers use GSM. Simply turn on your phone or tablet and use it for calls, text messages, emails, updating Facebook and Twitter, as well as the Internet. No need to enter your credit card details because the costs are included in your mobile phone bill, as with international roaming."


OnAir uses Inmarsat's SwiftBroadband network, the only one designed specifically to provide worldwide satellite coverage.

* * * * * * * * *

Much Ado About Manufacturing + Launch Services

NSR's 3rd edition Satellite Manufacturing & Launch Services (SMLS3) report is the definitive guide for opportunities within the sector over the next 10-15 years. Through extensive primary research with all satellite manufacturers and launch providers, SMLS3 is the result of a rigorous bottom-up analysis segmented by 9 satellite manufacturing verticals and all geographic regions.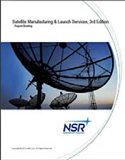 Beyond units ordered and launched, this report provides a transparent forecast of their mass and power categories as well as the market sizes.

This accurate & actionable information is regularly used as a core component of strategic business plans across the globe.

In parallel, this study features a meticulous and thorough analysis of the satellite manufacturing and launch services industries' strategic environments.

It delivers a comprehensive and detailed assessment of the current situation and trends, drivers and restraints in the industry and in each vertical market.

Finally, NSR contributes to strategic decision-making in this ever-changing environment by assessing key success factors required to thrive in the satellite manufacturing and launch services industries.

The report also features a platform assessment and a Launch Services Providers competitiveness index, an objective presentation and ranking of each provider, to enhance the current & future satellite operators' business case analysis.

This report answers many fundamental questions facing the Satellite Manufacturing & Launch Markets.
Included with every NSR Report Purchase is a complimentary one-half day of consulting time with the NSR analyst who authored the report to review report findings and interpret market.
Additionally, all NSR reports come with comprehensive Excel spreadsheets providing a better understanding of the raw data.