These are extremely challenging times for those seeking new careers, whether by choice or not by choice, today companies' economics compel them to re-assess their staffing needs. The bad news is that qualified professionals are finding themselves suddenly faced with the need to seek new positions... the good news is that the satellite communications industry remains ripe with new opportunities. Finding such opportunities can sometimes be a rather difficult proposition.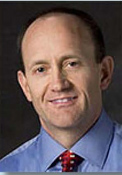 To assist with career searches, we asked Bert Sadtler of Boxwood Executive Search to respond to readers' questions regarding the processes of recruitment and hiring as well as how Companies can retain crucially-needed talent. Boxwood is located in the Washington DC region and has success in senior level recruitment in satellite communications, government contracting, and within the intelligence community. If you would care to submit a recruitment, hiring, or retention question specific to our satellite communications and related industries for Bert to answer, please email your question to BertSadlter@BoxwoodSearch.com.
This issue's inquiry — With economic times being tough and unemployment at a high level, why is our company having a hiring challenge? Our HR department has posted the opening for: Director of Business Development, Federal Sector. Candidates must possess a combination of technical SatCom expertise and demonstrated sales experience. We have received more than 50 resumes and have spoken directly with a few who turned out to be unqualified candidates. What are we missing?
Regards — D.H.

Bert's reply...
Dear D.H.,
Despite the perception of a flood of available people, there is a war for top level talent. The professionals you want to hire can make a big difference to your organization. Attracting them is not always easy.
Keeping in mind that good recruiting is more of a business function and less of an HR function, here are a few observations, questions and suggestions:
Was there a thorough discussion and preparation with the business unit leadership prior to announcing the position opening? Is everyone in synch?
Is your hiring timeline realistic? A failed hire costs an employer 5-10 times the first year earnings. Getting it right really matters. Realistic expectations can range from 30 to 120 days.
Has a detailed position description been created that is more than a summary of duties? Why would someone join your company? What makes you special? Best to tell your story and "sell to the talent before you buy".
Has the hiring manager (line of business manager) been involved in defining the technical requirements and developing an interview process to determine a candidate's cultural fit? Since the new hire is reporting to the line of business manager, best results require active involvement from the beginning to the end by the hiring manager.
Are you being specific enough? A solid recruitment campaign should yield approximately a dozen solid candidates which would then be reduced to three to five highly qualified candidates for the final round of interviews.
Results should not focus on a large number of resumes. Actually, an unmanageable number of resumes suggests the position description was not specific enough.
Has there been an internal announcement to all employees for the opening? Networking internally through your employees keeps them in the corporate loop, embeds employees with the company's focus and supports employee promotions.
Have there been discussions with industry colleagues and partners? Industry networking can also serve as a form of corporate advertising.
Have processes been implemented to respond to ALL candidates in a timely matter? (Good potential candidates could have slipped by).
Are you willing to be flexible? If responses are poor, it may be time to tweak the position description by altering the requirements, changing the responsibilities or adjusting the compensation. Hope you find this helpful to put yourself in a position to attract, acquire and retain a top level professional.
Best regards —
Bert Sadtler