Marlink
by Jan Einar Bringedal, Vice President, Sales
Our integration into Astrium Services Business Communications means that change has been a major theme at Marlink this year. However, we've given high importance to ensuring it's business as usual for our customers and the industry at large. To ensure such endures, we have continued to develop our services, processes and portfolio to support the growth of satellite communications within the maritime sector.
This development is vital as the hunger for connectivity at sea shows no signs of slowing down. More and more applications designed to improve operational efficiency and reduce fuel consumption and emissions are being developed. This drives the need for fast, stable satellite broadband, while in parallel, there is an on-going requirement to support crew welfare with personal connectivity.
As part of
Astrium Services Business Communications
, we have been able to enhance global presence, commercial reach and commercial capabilities. Partners and customers are experiencing the most complete range of satellite services from our technology agnostic service portfolio covering the full scope of solutions from airtime and hardware sales to extensive customized solutions.
During 2012, we have continued to meet the dynamic needs of the various maritime sub-sectors based on foundations of standardized and customized connectivity. We re-launched our standardized VSAT product to fit different usage levels and complete the path from small/basic to large/advanced usage communications usage. This rationalised our product portfolio, ensuring customers could choose the right service at the right level for their specific vessel and operational requirements.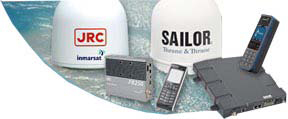 Many ship owners, especially those in the transportation segment, wait as long as possible before upgrading. This equates to a large number of vessels sailing with older systems—such reflects a healthy market potential going forward. Likewise, those sectors traditionally choosing C-band (such as offshore and cruise/ferry) may be mature markets but opportunities are still available. At
SMM 2012
, this year's largest and most prominent maritime trade show, we announced two different contracts for customers with significantly varied requirements for their connectivity.
German tanker owner and manager
Ernst Jacob
selected Marlink to enhance connectivity across a fleet of 15 tankers it operates for several major oil companies. The solution we provided was based on WaveCall standardized Ku-band VSAT with
SAILOR 500 FleetBroadband
for back-up, all securely managed through the
Vizada XChange
platform, either on board the ship or from shore. Ernst Jacob will primarily use the connectivity for operational purposes, including management of on board IT networks remotely from shore and automated content delivery, such as reporting and forms. Communication and connectivity for crew will also be made available on the new system.
Polarcus
, the Dubai-based marine geophysical company selected Marlink to provide customized VSAT connectivity services based on C-band. The company signed for our
Sealink
service on two brand new seismic vessels. They also extended the use of the same services that have already been fully customized to provide connectivity aboard five existing Polarcus X-bow design seismic vessels for an additional three years. These survey vessels are highly specialized, with focus on environmentally friendly operations in Polar Regions, so stable and always available connectivity is vital, especially considering Polarcus' strong commitment to reduce the environmental impact of oil & gas operations.
At the opposite end of the spectrum to Polarcus' requirements, we see a significant growth in the number of vessel owners and operators looking for standardized Ku-band VSAT, such as the technologies provided for the Ernst Jacob tankers.
New developments supporting this growth in 2012 include our introduction of more capacity on the
Intelsat 22
satellite to enhance our coverage in the Indian Ocean and Southern Atlantic—both major trading routes. In addition to expanding our coverage, we have also worked hard at improving the procurement and installation aspects of VSAT, which have been quite complex in the maritime sector. We have developed a concise antenna installation and commissioning system that will support engineers and crews to have vessels fully connected to Marlink's WaveCall standardized VSAT service in just 24 hours.
This means that Ku-band services can be installed during scheduled port-calls anywhere in the world, without affecting a vessel's operational schedule. With field engineers all over the world, Marlink is able to board a vessel in port and have VSAT connectivity up and running quickly, as long as the operator and owner agree to support the process by preparing certain aspects in advance.
Looking forward, the goal of Marlink, as Astrium Services Business Communications' direct to end-user channel, is to continue increasing our share in the Ku-, L- and C-band segments. We are also committed to widening our offerings, including the provision of enhanced Ku-band services on
Epic
and forthcoming Ka-band services. In addition to a potential agreement with Inmarsat to provide
Global Xpress
, we also have capacity options on the
Thor 7
satellite, which is expected to provide the first Ka-band services for maritime use in 2013.
It's important to note, that although it's necessary to demonstrate different bands' suitability for different vessels, in order to continue the growth in maritime SATCOMs, the focus should be on how best combinations of solutions can ensure continuous, reliable and always-on connectivity. To that end, Marlink will continue to offer combined solutions, using Xchange to provide seamless integration and value added service such as SkyFile mail, to ensure that regardless of vessel type we can provide a solution to meet any communications needs.
* * * * * * * * *
ND SatCom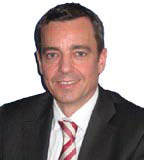 by Julian Bott, Managing Director
What successes did ND SatCom enjoy over the past year?
ND SatCom
recognizes the growing importance of COTM applications in the broadcast, military and government satellite solutions markets. In order to further leverage its established position in these markets, the company has developed a new version of its successful
SKYWAN
satellite router with targeted capabilities for communication on the move applications. The new SKYWAN has been lab tested to cope with Doppler Shift effects up to speeds beyond 2000 (two thousand) km/h. Also Eutelsat certification tests have been performed for this solution.
In addition,
ND SatCom
recently demonstrated at the IBC exhibition in Amsterdam a seamlessly integrated COTP/COTM solution based on its
SkyRAY
antenna system installed on an award winning all terrain SNG vehicle. Another major 2012 milestone for the company was the successful final delivery of all VSAT terminals to the German Armed Forces. ND SatCom is the German Army's supplier of choice for their entire satellite communication ground system solution.
Together with the release of a new network management system facilitating ease of use in the installation and operation of enterprise VSAT networks, these are but a few examples of ND SatCom's strategy to become a leading solutions provider in key markets, such as broadcast, military/government and commercial VSAT networks. This strategy has allowed ND SatCom to enjoy a healthy order intake in 2012.
What challenges did ND SatCom need to overcome over the past year?
One of our main challenges in 2012 has been overcoming slowing market demand in the traditionally strong North American and European VSAT markets. These markets are approaching saturation in terms of number of satellite service providers and it is getting increasingly difficult for these providers to maintain a competitive advantage and differentiate their service offering from competitors. Cost efficient operation and ability to differentiate service are therefore key factors in any operator decision to invest in new VSAT technology.

ND SatCom
SKYWAN
satellite router solutions enable service providers to deploy highly flexible and thus differentiated VSAT network topologies in a cost effective manner with ROI periods as low as nine months and bandwidth savings averaging several hundred thousand dollars per year.
A major change on the horizon for the satellite industry is the significant increase of low cost
High Throughput Satellite
(
HTS
) capacity that will become available in a number of coverage regions in the next few years.
Massively available and further increasing bandwidth in the sky will eventually find its market on the ground, predominantly through pricing models and throughput performance increases where even cautious Ku-band users will eventually switch to Ka-band.
ND SatCom is well positioned for this eventual transition and is investing heavily in development of new SKYWAN router and SkyRAY antenna technologies that will allow our customer base in both the broadcast and VSAT markets to maximize on the benefits of HTS satellite technology.
What upcoming projects are in the works and what may we expect to see from ND SatCom over the next three to four quarters?

In order to further enhance our position in more mature markets such as Europe and North America, ND SatCom will continue to focus on enhancing its SKYWAN satellite router product line. Our goal is to offer our broadcast and VSAT customer base a high value solution with minimal total cost of ownership, industry leading flexibility, maximum bandwidth efficiencies and increasing throughput performance.
2013 is expected to provide ND SatCom with the opportunity to continue growing its order intake. One element of this growth will be a strategic focus on delivering end to end satellite solutions to customers in emerging markets such as Latin America, Asia, the Middle East and Sub-Saharan Africa.
* * * * * * * * *
NewSat Limited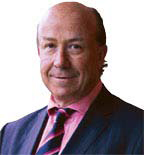 by Adrian Ballintine, Founder + Chief Executive Officer
NewSat had another busy year in 2012 achieving major milestones and delivering record revenue growth. Over the past 12 months, NewSat has not only continued to grow its core teleport business, but it has also taken a big step closer to the launch of NewSat's first satellite, Jabiru-1. While the Jabiru Satellite Program continued to achieve significant launch milestones for the Jabiru-1 satellite project, NewSat signed a record high number of pre-launch contracts for Jabiru satellite capacity.
It is a very exciting time for NewSat as it transforms and vertically integrates from a teleport operator into a global satellite operator. With eight premium orbital slots which are serving as the growth engine for the future and with Jabiru-1 in its final stages, NewSat is closer than ever to realizing its long term vision of becoming a global satellite network operator.
JABIRU-1
The Jabiru Satellite Program is well underway driven by high demand for satellite capacity. To date NewSat has signed US$601 million in binding pre-launch contracts for Jabiru satellite capacity, including customer contracts with MEASAT and TrustComm.
Funding for the Jabiru-1 satellite project continues to progress favorably, as NewSat has secured approximately two thirds of the funding, $US380 million, via export credit agency debt funding from the
US Ex-Im Bank
and
COFACE
.
Lockheed Martin
is more than ten months into the Jabiru-1 satellite build and recently achieved a significant construction milestone with the completion of the Preliminary Design Review.
Arianespace
, the world's leading launch service company, will launch Jabiru-1 in 2014 from the
Guiana Space Centre
in French Guiana.
JABIRU-2 + Beyond
NewSat also finalized the
Jabiru-2
satellite venture with MEASAT, which will provide much needed satellite capacity over Papua New Guinea, Timor Leste, remote parts of Western Australia and far north Queensland. The satellite is scheduled to launch in 2013.
NewSat has rights to eight premium orbital slots and continues to progress on the
Jabiru-3
and
Jabiru-4
satellites. The Jabiru Satellite Program will launch a fleet of next generation geostationary satellites that will provide high-powered global coverage and unlock bandwidth capacity that is unavailable today.
Teleports
It has been another successful year for NewSat's world acclaimed teleports in Western Australia and South Australia, with significant, positive improvements across all financial metrics. In particular, NewSat's core teleport business achieved record monthly recurring revenues which were up 24 percent from the previous financial year, with significant growth across the Middle East and Asia. The business also secured 306 new enterprise-grade contracts across the oil, gas, mining, maritime, construction and government markets both domestically and internationally.
This year, NewSat's teleports were also rated Top 3 in the world at the
World Teleport Association
's
2012 Awards for Excellence
during
SATELLITE 2012
. NewSat was the only Australasian company to feature in the awards.
"It's a significant achievement for NewSat to be named as a top 3 independent teleport operator because it means that we are recognised by the industry and our customers as providing extraordinary service levels. Considering there are over a thousand teleports in the world, it speaks volumes to be named in the top 3; especially for the people who run our teleports, as well as for the way we maintain our teleports," said NewSat's Ballintine.
High Value Customers
NewSat has a broad and loyal customer base within global industries, such as mining, oil and gas, defence, government, construction, maritime, media and carrier-grade telecommunications. Through the course of the year, teleport up-time for the period was 100 percent, a metric which is a key factor in NewSat's high customer retention rate, with the top 30 customers remaining with NewSat during the year.
NewSat is supported by the best technology and security and is committed to providing the highest levels of quality and service. This has given NewSat a strong reputation among national and international customers, resulting in a long-term, loyal customer base. Currently, customers are located in Australia, Asia, Europe, the Middle East, Africa and the USA.
As NewSat continues to grow its teleport customer base across high value and growth markets, it is simultaneously building a customer-platform for Jabiru, with its teleport customers set to become Jabiru customers in the future.
2013 Outlook
In 2002, NewSat was a satellite "solutions provider", generating customer acquisition and retention skills, along with solution design and delivery expertise. Today, NewSat is Australia's largest pure satellite communications company on the verge of realizing its long term vision of becoming a global satellite network operator.

The Jabiru Satellite Program will launch a fleet of next generation Ka-band geostationary satellites that will provide high-powered global coverage and unlock bandwidth capacity that is otherwise unavailable today. The Jabiru satellites will target high growth markets and high value government and enterprise customers, many of which are already customers of NewSat through the existing teleport business.
"The NewSat business is in a strong position. We have a profitable and award winning core teleport business which generates growing monthly recurring revenues and kick-started the 2013 financial year with the largest ever single contract for the Wheatstone Project. Demand for satellite communications continues its resilient global growth and NewSat's first satellite, Jabiru-1, is expected to generate more than US$3 billion over the 15 year life of the satellite," said Mr. Ballintine.
* * * * * * * * *
Newtec
by Serge Van Herck, Chief Executive Officer

To meet and exceed customer demand for higher speeds and increasing bandwidth efficiency, we have launched a new modem portfolio. These products all surpass current DVB-S2 standards and will be capable of accommodating the upcoming set for S2 Extensions
•  MDM2200: Consumer and SME IP satellite modem (22Mbps/3.5Mbps)

•  MDM3100: IP satellite modem for high throughput B2B applications capable of 45/5Mbps, with a future release operating at 45/10 Mbps

•  MDM6000: High speed satellite modem, 2 x 380 Mbps, with the S2-extensions offering an increase of 15 to 37 percent on top of DVB-S2
During tests of our new high speed modem, our engineering team was able to smash the previously unthinkable 500Mbps satellite throughput barrier on a 72MHz transponder. Three of the world's leading satellite operators tested the modem:
Eutelsat
,
Intelsat
and
Yahsat
. During this testing, conducted at Eutelsat's
Rambouillet
teleport, 506Mbps was achieved. The test combined
Newtec
's
Bandwidth Canceller
and
MDM6000
modem, along with the candidate DVB S2-extension technologies. As a result of the tests, we have received authorization from Intelsat for use of our
Clean Channel Technology
™ (
CCT
) on
Intelsat
satellites. We are now taking aim at breaking through the 1Gbps barrier.
During 2012, we launched the new M6100
Broadcast Satellite Modulator
at NAB2012, the latest in the nexgen DVB-S2, DVB-DSNG and DVB-S modulator range. The modulator is designed specifically for multimedia contribution, broadcast DTH and primary distribution to cable headends and towers. In a deal with
PBS
, the largest public sector media enterprise in the U.S., Newtec has provided a large set of M6100 modulators to carry content to nearly 124 million people each month. Built into the M6100 is the all-important
Carrier ID
technology.
Viewers in the Middle East and North Africa were able to watch, for the first time, the
London 2012 Olympics
in full HD. This was possible through our partnership with the
Arab States Broadcasting Union
(
ASBU
) which enabled an upgrade to the member's infrastructure to allow them to receive live Olympic multilateral feeds and news channels.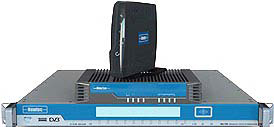 We also took to the skies this year as our IP traffic enhancement and shaping technology has been implemented in the flagship
EURO HAWK
®
Unmanned Aerial System
(
UAS
). The Newtec technology is required to secure the downlink via satellite. In addition, our broadcast equipment was taken to the darkest part of the ocean during
James Cameron
's deep sea dive to the bottom of the
Mariana Trench
, located in the Pacific Ocean. The equipment allowed the project to transport simultaneous live broadcasting and data over the satellite link in the same carrier.
We also provided fans of
Indy
car racing front and center seat views of the Indianapolis 500.
Adtec
's and Newtec's combined strengths in digital compression, multiplexing,
DVB-S2
and
S2 Extensions
transmitted spectacular pictures from the largest spectator sporting facility in the world. Images from 12 unique drivers-seat angles were beamed around the world enabling an astounding level of throughput.
We have also supplied a VSAT system and IP satellite modems to the country of
Burkina Faso
, enabling flexible satellite connectivity for the municipal and legislative elections which occurred on December 2, 2012. The equipment facilitated
always on
connectivity between 45 remote electoral district offices which serve as the hubs for 14,698 polling stations across the West African country and the central election office in the capital,
Ouagadougou
. The system was used for video conferencing and surveillance, Internet access and fast and secure communication of ballots.
This year we welcomed the former CEO of Eutelsat,
Giuliano Berretta
, to Newtec's
Strategic Committee
. He brings enormous industry experience with him and is the third external member of the Strategic Committee, with
Brigitte Boone
, formerly the CEO of the
Merchant Banking
division of
Fortis Bank
, and
Martin De Prycker
, the former CEO of
Barco
, joining in 2010 and 2009, respectively.
There is a clear trend towards Ka-band
. Several satellite launches were successful this year and we are now shipping Ka-band equipment for consumer broadband and IP trunking for various customers.
SES
successfully tested our high-speed Ka-band technology for
SES Broadband
(previously called
ASTRA2Connect
).
Yahsat
also implemented our technology to offer high-speed, Ka-band IP trunking service under their brand
YahCarrier
, which is set to be the region's first Ka-band IP trunking service
They say knowledge is power and, to that end, our
Customer Service Training Center
offers a wide variety of training courses. This year more than one hundred individuals were trained by more than 20 experts and five training partners. We are proud that our customer service also reached an all time high, with the Newtec engineers receiving a rating of 9.5 out of 10 for the year.
Where is the industry going
?
Bandwidth efficiency is still a top level priority for service providers and manufacturers. The industry will also be talking about
High Throughput Satellites
(
HTS
), perhaps even more so than Ka-band itself. HTS will broaden industry action, with HTS and the mix of Ku-, Ka- and C-band becoming more important, from how the satellites are positioned and laid out, the services they will carry, and how the cells will be positioned on the ground. Providers will certainly need to diversify their service offering to speed up their satellite fill ratio.

Television is no longer a purely linear technology. Satellite broadcasters will need to possess new open-mindedness in how broadcast networks will be implemented, from sports contribution and distribution, to news gathering and the distribution of content in general.
No matter the direction you look, satellite technology—though finite in nature—is growing in demand. In hot demand are bandwidth efficiency and improved workflow technologies. The coming year will be another great year for satellites, and Newtec is glad to be helping to shape this industry's future prosperity.
* * * * * * * * *
Norsat International Inc.
by Dr. Amiee Chan, President & CEO
2012 has been a year of continued financial and market success for Norsat through a wave of new product development, and diversification into new markets.
In the first six months of 2012, we have delivered excellent revenues from our Microwave and RF Antenna (Sinclair) divisions, enabling us to record revenues which were up 21 percent and EBIDTA up 18 percent over the same period the previous year. In fact,
Norsat
has posted positive EBIDTA for 23 consecutive quarters. These financial results represent our strength in winning large contracts, including recent wins with the US Army, US Navy, US Marines, US Air Force, NATO, and other worldwide military customers.
A further military win in 2012 was the granting of
Final System Acceptance
(FSA) for the custom designed
NATO DART+
(
Dual-band Auto-acquisition Rapid-deployable Terminal
) and the subsequent product launch. This auto-acquire dual X/Ku-band IATA compliant flyaway has already been successfully deployed in combat areas, providing data, voice and telecommunications to and from behind the lines, and is now available for other military customers around the world.
We have supported these strong revenues by successfully implementing Lean Manufacturing in our Richmond, BC, facility this year. Lean has enabled us to reduce waste and operating costs, while optimizing our standard procedures and is now in use throughout all Norsat departments.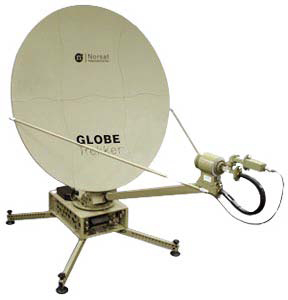 Customer focused product development has been a key motivator and this year as we responded to customer feedback with the introduction of newer, more feature-rich version of our popular
GLOBETrekker
fly-away terminal. The new product now enables users to switch frequency bands easily in the field, and provides a simple two button interface. We've responded to industry pressures by maintaining the terminal's rugged design while introducing cost reductions, and improving auto-acquisition algorithms. The GLOBETrekker continues to ship with our intuitive LinkControl software, which offers a simple way for users to control transmission as well as advanced tools for more sophisticated users.
To better serve satellite technicians, we have also introduced new accessory options including a new
Satellite Acquisition Assistant
(
SAA
). The SAA is a complete tool kit for satellite professionals to easily get a satellite lock through the use of one convenient product. Designed to be the only tool required for satellite acquisition in the field, the SAA can be used on Norsat or other satellite terminals.
With the launch of the
Satellite Locator
application, this year marked our first venture into the world of smartphone application development. The App, available as a free download for both
iPhone
and
Android
, was designed in response to a common customer support request for assistance in satellite pointing, and enables users to locate satellites, assess obstructions and point terminals. The app has already been downloaded more than 10,000 times and we're pleased with the response to our first foray into this new technology. The integration of smartphones into our existing products will become a greater focus in the future, as mobile coverage becomes more global and customer use of smartphone technology increases.
Although we continue to design military grade products, the uncertainty in military spending due to the upcoming withdrawal of troops Afghanistan has led us to pursue a market diversification strategy. Our new
M2M
equipment and services solution is designed to provide monitoring and control of remote equipment. This new application is an ideal fit for our remote communications expertise and will provide an elegant solution to a challenging problem.
A further step in our market diversification in the coming year will be an increased focus on industrial and commercial grade terminals for heavy duty applications. These products, including the newly launched auto-acquire
Wayfarer
, are designed for rugged use, but are offered at much more sensitive price points. The introduction of this more cost effective line of products will enable us to reach more commercial customers in the future and is a strategic move to further meet the increasing needs of our non-military customers seeking high value solutions.

After the acquisition of
Sinclair Technologies
in 2011, we are pleased to note that company integration was very successful in 2012. Sinclair has now been completely integrated into the Norsat organization and management structure and continues to operate with strong revenues. With several major contract wins within the transportation and resource sectors this year, and over 60 years of market experience, the acquisition and integration of Sinclair has been a great success story for Norsat.
The coming year will be a time of continued growth for Norsat as we enter new markets, with new products. Our focus on customer and market needs has led us to develop products that solve real world customer problems, and we've been gratified to see some of these products, like the DART+, already operating successfully in the field this year. We look forward to achieving this same success in existing and new markets in 2013.