The opportunity to discuss trends on the ground, from service quality to signal assurance, was recently afforded SatMagazine with the president of Kratos Integral Systems Europe, Mr. Bruno Dupas.

SatMagazine
Kratos plays a significant role across the spectrum of ground-based solutions. What are the driving trends in the industry that are affecting the way we think about satellite ground systems?
Bruno Dupas
That's true. Kratos has quite a broad footprint on the ground, across both the satellite and terrestrial network segments. People may know us best for a particular product that they work with, such as our EPOCH IPS product for satellite command and control, but they sometimes aren't aware of the full range of solutions we offer, such as the industry's leading carrier monitoring product, Monics, from our SAT subsidiary; signal processing solutions from our RT Logic unit; network monitoring and control from Kratos Networks; as well as ground station and antenna integration services.
Our goal is to be a trusted partner to help assure the complete availability, reliability, security and control of everything that happens between the satellite through the ground system, and between our customers and
their customers.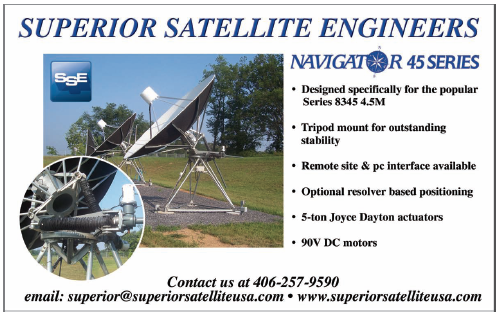 "Completeness is important to us as one of the most important strategic trends we are hearing from customers, and that includes commercial satellite operators, governments, defense agencies, broadcasters, service providers and others around the globe—is a heightened interest in taking an end-to-end approach across systems in order to optimize performance and value.
Value is key, as the worst kept secret in the industry is the need to lower and control costs; to "do more with less" as our government customers are fond of saying. Now, when people say that, they are usually intending to emphasize the "with less" side. We are working equally hard on the "do more" side. It is a factor of a maturing market, that competitiveness in the ground segment will increasingly be about integration, architectures, flexibility and, of course, cost/benefit.
SatMagazine
How is that affecting the European and Middle Eastern markets in particular?
Bruno Dupas
As Europe is among the most mature markets, it's probably more true here than almost anywhere else. With no new satellite operators emerging, the commercial market has been flat, so, generally speaking, European satellite operators are adding capacity in other markets, including Africa, South East Asia and the Middle East. Some of the newer technologies, such as Ka-band, are getting slow starts.
On the government side, agencies continue to face budget constraints, and military spending is shrinking, despite the fact that some areas such as cybersecurity and communications are relatively safe.
While that sounds like a litany of problems, this is an environment that presents opportunity for companies such as Kratos if customers can be helped to meet their objectives. For example, on the military side, the pressure on prices is leading to growing interest in COTS products; and major SATCOM systems, such as Paradigm in the UK and Syracuse in France, are facing critical decisions as replacement of the fleet draws closer.
In the Middle East things are a bit different, although many of the business objectives are the same. The markets there are not as affected by the budget constraints, and we see many commercial opportunities. The Gulf Council Countries, for example, have projects for sports events, such as the World Cup and the Dubai 2020 World expo.
There are also needs in the security arena: military networks, regulatory compliance and more. This is a dynamic area driven by long term investments. What both markets have in common is that they are looking for innovative solutions that add value or reduce costs, and both are taking an increasingly holistic approach to service delivery.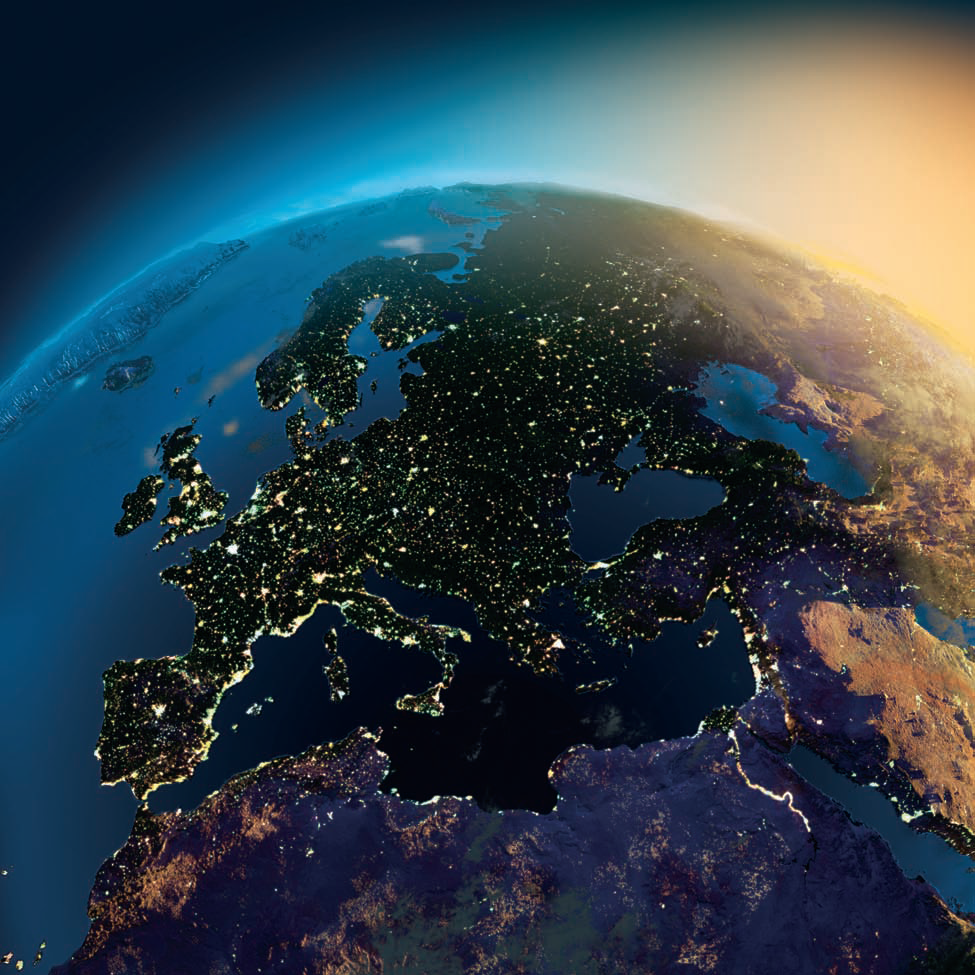 SatMagazine
How are these needs being reflected in the ground station?
Bruno Dupas
In many different ways, in part because there are so many pieces involved. I think that as the marketplace matures we are seeing a renaissance in innovations, and it isn't always in the obvious places we expect. People are questioning many of the traditional answers and looking for new ways to move the needle, not just incremental change.
Our customers who are satellite operators and service providers are battling terrestrial transport technologies such as fiber and seeking to capitalize on growth for services such as DTH and cellular backhaul. In many cases it's the ground system and network capabilities that can provide them with the competitive advantage. I'd say some of the most interesting areas our customers are talking to us about are signal assurance, virtualization and Service Quality Management (SQM).
SatMagazine
What do you mean by Service Quality Management?
Bruno Dupas
Satellite and teleport operators, whether commercial or government, work between two goal posts—improve service and control costs. In between, they are wrestling with an environment of increasing complexity, greater expectations and technology convergence. SQM is a different way of looking at network monitoring and assurance that shifts from a device-centric view to a service delivery orientation.
SQM focuses on understanding the customer experience and being able to provide real-time views that show how changing conditions impact customers, not just equipment. This is an approach that demands end-to-end visibility across transport vehicles, and once you have such, you have much finer control to manage how a device or connection impacts an SLA or user experience.
To address the needs of our customers, we recently introduced an SQM solution that combines our Compass Satellite Monitoring and Control products with NeuralStar enterprise management, and which can even read in data from Monics signal monitoring system.
This solution maps the entire network to the services being provided and allows operators to see and understand the true business implications of their technical infrastructure, including which equipment supports specific services to particular customers. As a result, operators are able to do far more to maintain service levels, curb revenue leakage and head off problems before they affect customers.
NeuralStar SQM is united by an architecture that incorporates distributed data collection, abstraction, integration, analysis and correlation for end-to-end management of the IP, RF and space environments.
SatMagazine
You mentioned signal monitoring. How is this connected to Service Quality Management?
Bruno Dupas
This is a factor of how broadly you can define the end points in an "end-to-end" strategy. When you can integrate the M&C system with the Carrier Monitoring solution, it enables signal assurance as an integral part of system management, including greater control over SLA commitments.
You can take it even further if you wish—for example, we have worked with leading planning system vendors to streamline and automate the process of allocating bandwidth and scheduling non-essential services during peak times. When a new service request is added into the planning system, data automatically flows to Monics which immediately adds the new carrier to the plan and begins monitoring the new service.
Compass automatically sets up the RF equipment needed for the service. Together, Monics and Compass automate the uplink power control and related processes. Operators immediately receive validation that the service has been properly set up and NeuralStar automatically begins collecting data from both, and from applicable VSAT management systems for overall reporting and a real time picture of service availability.
At the end of the day, SQM is about getting the most value from the entire system, and that includes signal integrity. With RF interference (RFI), for example, the new frontier is not just about identifying and locating interference, it's about canceling it as well. About 95 percent of interference is inadvertent and non-malicious. In those scenarios, techniques such as carrier-under-carrier signal analysis, geolocation, and Carrier ID (CID) help tremendously with a low cost, high value solution.
Our Monics product employs a powerful approach to CID using Binary Phase Shift Keying (BPSK) spread spectrum modulation, differential encoding, scrambling and an error protection strategy to quickly and accurately help operators detect, identify the source of the problem.
We are also working on new cancellation technologies that will enable carriers to stay one step ahead of the interferers, even when intentional. The military often refers to these sorts of challenges as "protected comms" and they are looking for even more rigorous solutions, some of which can also be fielded onto commercial systems.
You can go even further with this concept. Consider how much management data is flowing through all of those monitoring systems, plus the flight control and payload management data in a C2 system such as EPOCH IPS. One of the other important areas we are working on is helping our customers use Big Data analysis techniques to maximize operational efficiencies across systems.
For example, combining telemetry data with satellite RF behavior information allows operators to more accurately trend the performance of a transponder and predict end of life for amplifiers and other key components. Similarly, as teleport equipment failures can cause changes in satellite transponder telemetry data, setting up alarms in the M&C system for correlation in the C2 system can save time and effort wasted chasing down false problems.
SatMagazine
Several times you've mentioned the desire of operators to drive down costs. How does this play into these paths of innovation?
Bruno Dupas
Frankly, any way you can reduce costs without compromising quality and security is good. In terms of ground systems, one element many people are looking at is virtualization and cloud applications. With virtual systems, all software can reside in a central processing center accessed via thin clients.
This greatly reduces O&M costs by eliminating software on end-user computers, lowering maintenance and support expenses and making systems upgrades far easier. As systems can be run in the cloud on dedicated servers—whether a secure environment at the operator's facility or a third-party server farm— reliability can be increased through automated redundancy and the ability to easily add processing power as needed. Some of our customers have already implemented fully virtualized facilities.
At Kratos, we have been working to support virtualization across our product lines, such as providing anywhere access though our Webic product, a thin client specifically designed for satellite C2, as well as the ability to manage virtual systems in our network products. In addition, we are moving to virtualize many hardware-based ground station functions such as telemetry signal processing, interference monitoring and antenna assets by separating the signal processing from the RF/antenna systems.
Solutions such as these help drive more bandwidth through less equipment, enable better planning of the spectrum and support faster deployment of new services, thereby reducing costs and increasing margin on bandwidth. Any tool that can help customers manage their capacity in a more optimized way will increase the revenue they get from that capacity.
SatMagazine
Many people look at the small satellite movement as part of this larger trend to control costs. Do you see it that way?
Bruno Dupas
Partially. We are quite excited about small satellites (smallsats) for a variety of reasons. The jury is still out of course—many of the efforts are still education or research driven, such the UK's UB50 project. Many are demonstration projects or startups looking for funding and have yet to prove a market need.
However, there is no doubt that smallsats represent a hotbed of innovation for certain applications and are bringing new players and business models into our industry—that can't help but lead to new ideas. Just look at how Google's acquisition of Skybox has had people talking.
Certainly, reduced cost is the primary driving factor. More than just the on orbit hardware, smallsat manufacturing and launch costs are orders of magnitude lower than the larger satellites. The implications for ground systems are commensurate—you can't spend a million dollars or more on a C2 system when the whole satellite only cost US$500,000, not to mention the rest of the ground station equipment. However, you still need the same level of robustness, reliability and security.
We recently introduced our new small satellite C2 product, quantumCMD, that is designed to fit the mission needs and price points of small satellite operators. Our first customer, Tyvak Nano-Satellite Systems, Inc., is working with quantumCMD on a NASA project. We are also developing small satellite-friendly solutions in other areas, such as telemetry RF signal processing.
To answer your original question, yes, we see cost reduction as a driver. Yet, we also see the smallsat community as a laboratory that will test ideas on a smaller scale. This will, in turn, enable more innovation and faster adoption of new techniques and technologies among larger systems.

For example, we are seeing ConOps for smallsat missions that include full "lights out" operations. That's something you'd never attempt with a billion dollar satellite, but this technology will help us learn more about, and improve, automation capabilities that can be applied safely to large satellites in the future.
SatMagazine
You sound remarkably bullish despite the cost pressures you keep mentioning.
Bruno Dupas
Absolutely. Look, providing more performance at lower cost is the story of all high technology industries, whether you're Apple or Google or Eutelsat or Kratos. It's the business we're in and it's where we look to innovate for our customers.
When we imagine what the ground station of the future looks like, we see an underlying architecture that maximizes integration across all system components, optimizing each piece for performance and value and maximizing the intelligence that can be applied to help our customers serve their customers.
Sometimes that may be a small, targeted solution, such as StreamMon, a new product we just announced that supports low-cost SLA validation for video service providers, up to a strategic solution to enhance end-to-end service management across global operations with NeuralStar SQM.
At the end of the day, we see our solutions as a way to help our customers achieve competitive advantage.
For further information regarding Integral Systems Europe, please visit http://www.integ-europe.com/
---