When the sole fiber cable connecting Tonga to the outside world was severed, satellite broadband from Kacific provided the first digital lifeline to the island nation.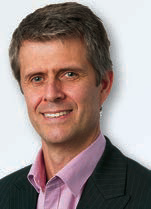 At 8:30 p.m. on Sunday, January 20, 2019, the sole international fiber-optic cable that connects the capital of Nuku'alofa to high speed internet was severed. The population of just over 108,000 people, of which 82,000 are classified as living in rural areas, inhabit 36 of Tonga's more than 170 total islands. This Pacific Island nation usually consumes around 2.4 Gbps of broadband bandwidth.
The outage caused deep digital disruption, leaving businesses, government offices, hotels and local people without access to the internet, internet-based services or even international phone calls. Even the most critical internet and communications applications such as services to the airport, the reserve bank, Government offices, and the meteorological service lost their fiber connections.
The meteorological service is vital for public safety in the Pacific as it monitors and communicates on natural disasters, such as earthquake, tsunamis and tropical cyclones.
Businesses and organizations were unable to process payments, send emails or make international calls.
Tourists were unable to make online bookings, pay for services with credit cards or arrange airport pickups by email or messaging services.
The nation exports some agricultural goods but also relies on external aid and remittances from abroad. Money transfer operations were also hit hard by this internet failure.
Coincidentally, the smaller domestic cable connecting Nuku'alofa to the wider islands was also damaged. Therefore, two repairs were needed to properly reconnect the nation. Tonga Cable, the operator of the fiber connection, also urgently needed outside connectivity to assist in diagnosing the outage and in preparing and mobilizing a repair ship.
The Conference Connection
Kacific Broadband Satellites Group, a satellite operator with services across Asia Pacific, already supplied a limited amount of Ku-band bandwidth in Tonga via a 1.8 meter dish to a local partner.
Luckily, on the same evening as the fiber cut, the Pacific Telecommunications Council (PTC) Conference was underway in Hawaii. Several of Kacific's team and Tongan representatives were attending the conference.
Kacific quickly reached out to Tongan companies and government representatives to lend a hand. At PTC, the Kacific team opened up their conference suite with satellite broadband access for Tongan organizations to use as a crisis center.
Satellite connectivity proved to be the fastest, simplest and most reliable back-up source of broadband for Tonga. However, it was clear more bandwidth was urgently needed to supply critical services.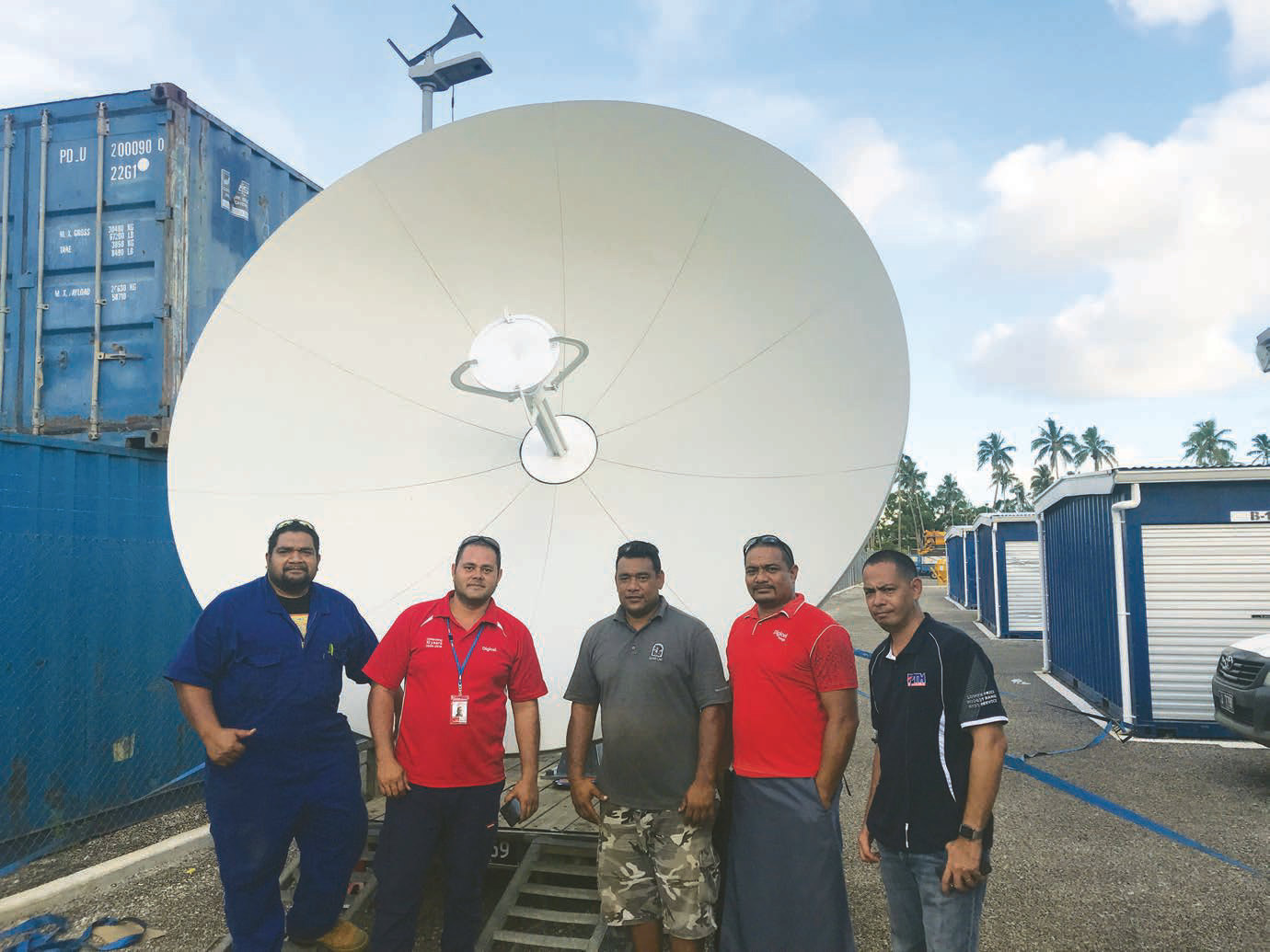 The newly installed satellite terminal in Tonga and the Kacific team
involved in the mission. Photo is courtesy of the company.
Local engineers were instructed to start the installation of a larger 3.7 meter terminal. Kacific had previously delivered this larger terminal to Tonga; however, it had not yet been installed.
Within 24 hours a Kacific engineer arrived to work with the local engineers to align and commission the terminal. Its installation increased Kacific's deliverable bandwidth to 140 Mbps, which was distributed further through existing networks.
Five additional 1.2 meter VSAT terminals were further deployed at critical government locations. Kacific and Tonga Cable's fast and highly collaborative response during the fiber cut ensured that bandwidth was provisioned for the most critical services.
Paula Piveni Piukala, Tonga Cable Director, said that "straight away Kacific sorted out a solution. Using the back-up satellite connectivity helped us to make the repairs faster."
The island nation used satellite broadband exclusively for the 12 days required to repair the cable feeding bandwidth into the main island of Tongatapu. This was a wake-up call to the people of Tonga and to island nations across the Pacific. Piukala says that back-up connectivity solutions are very important, but the challenge for dispersed Pacific Island nations with small populations is the high cost of infrastructure.
"The small islands in the Pacific need to band together and take a regional Pacific position. Advanced technology and better connectivity, which can help our economies, can only be realized if the Pacific Islands work together," said Piukala.
A New Opportunity
Following the restoration, Kacific started work with Tonga Satellite Limited, a Tongan government company, to design a satellite solution to fulfill two vital applications in future; ongoing connectivity for 89 remote outer islands and back-up connectivity, using redirected bandwidth, in case of a future fiber outage. The two organizations signed a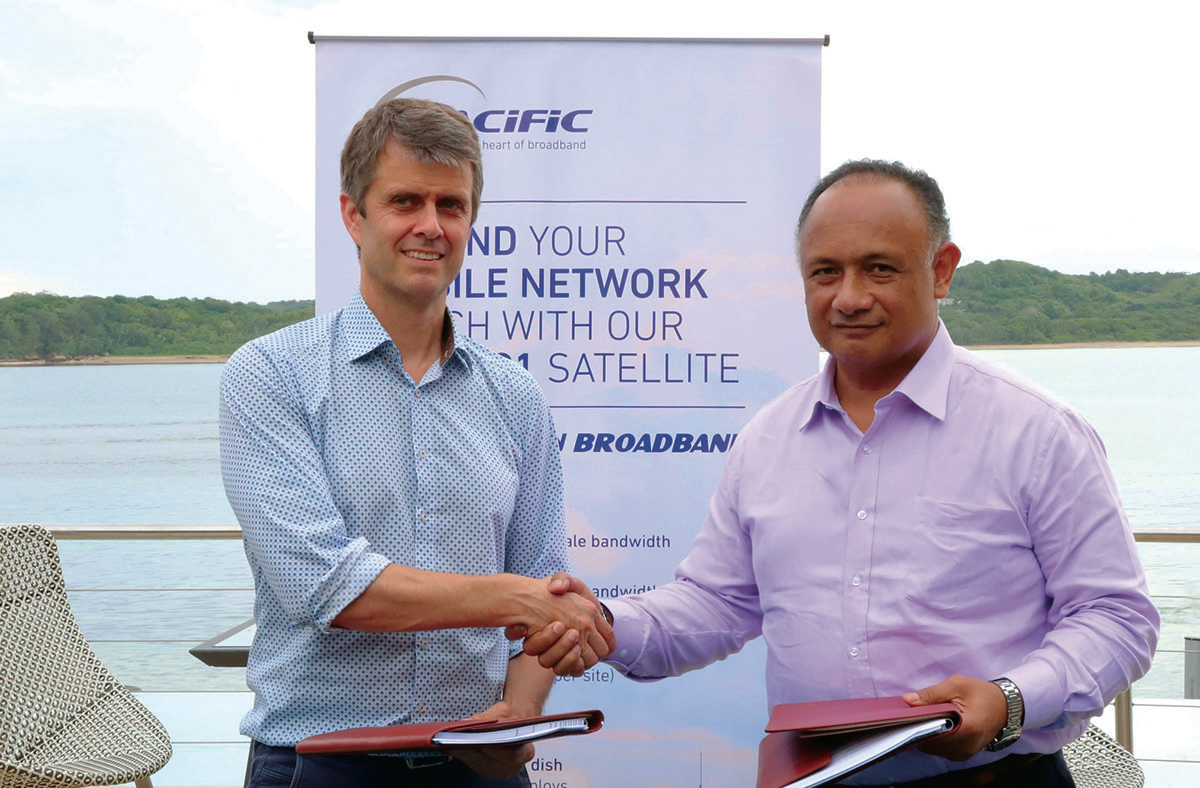 Photo, from left to right: Christian Patouraux, Kacific CEO, and the Honorable Dr. Tevita Tui'uata, the Minister for Commerce, Consumer, Trade, Innovation
and Labor
15-year contract in April to deliver this solution.
"The Kacific system is uniquely designed for the rural and remote areas of our Pacific nations and beyond. It precisely meets the needs of Tonga to provide real universal access, finally completing full broadband access to all residents of Tonga, wherever they are," said Honorable Dr. Tevita Tui'Uata, Minister for Commerce, Consumer, Trade, Innovation and Labor. "Kacific will provide a formidable platform to develop powerful e-government applications and ensure continuous improvement of these applications."
The development showcases a win-win solution for both rural and urban communities. Rural areas were previously dependent on urban centers to distribute their bandwidth to them. This arrangement shows that building infrastructure in rural areas can help provide urban areas with back-up connectivity options in case of fiber malfunction or natural disaster. With Kacific's solution for Tonga, urban centers and remote areas cooperate reciprocally, giving the nation more widespread broadband access and a more resilient telecommunications infrastructure.
The Kacific1 Ka-band High-Throughput Satellite (HTS) will deliver these services by the end of 2019. The bandwidth will be focused on government infrastructure such as hospitals, health clinics and dispensaries, primary and secondary schools, police stations and post offices.
The bandwidth will also be used to support local businesses and foster the creation of new platforms for economic development, such as the cooperative marketplaces promoted by Tongan government.
The quality of the high-speed internet will be comparable with the internet connections available in Tonga's main town centers. Paired with small, robust and affordable ground technology, the solution will provide Tonga with a platform to develop digital applications to serve suburban and rural communities.
The fiber cut in Tonga's international cable and subsequent reliance on satellite technology proved the importance of building a robust telecommunications ecosystem. The Kacific1 satellite solution will future-proof the small island nation against deep digital disruption.
www.kacific.com
Kacific is a next-generation broadband satellite operator providing high-speed, low-cost, ultra-reliable broadband to the Pacific and South East Asia.
---