Good day, Mr. Katz. Please tell us about Orbital Sidekick's technology, the founding of the company and some of the work the team has done.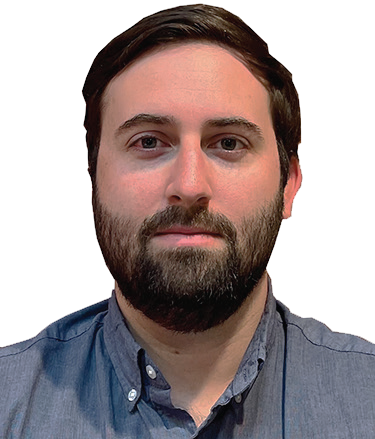 Dan Katz
Dan Katz
Orbital Sidekick is building the most robust remote sensing and analytics capability in existence. This is achieved by leveraging our hyperspectral satellite constellation to provide action-oriented insights on the world around us, with a core focus on sustainability. At Orbital Sidekick, we're taking a vertical approach to address our end-users' pain points. Our global persistent monitoring as a service for the commercial and defense sectors is enabled first by our proprietary hyperspectral satellite constellation — GHOSt, — which provides up to daily, target monitoring anywhere on the globe. The six GHOSt satellites manifested for launch later this year offer an unparalleled combination of spectral and spatial resolution and each satellite has the ability to downlink more than 2 TB of high-resolution hyperspectral data every day.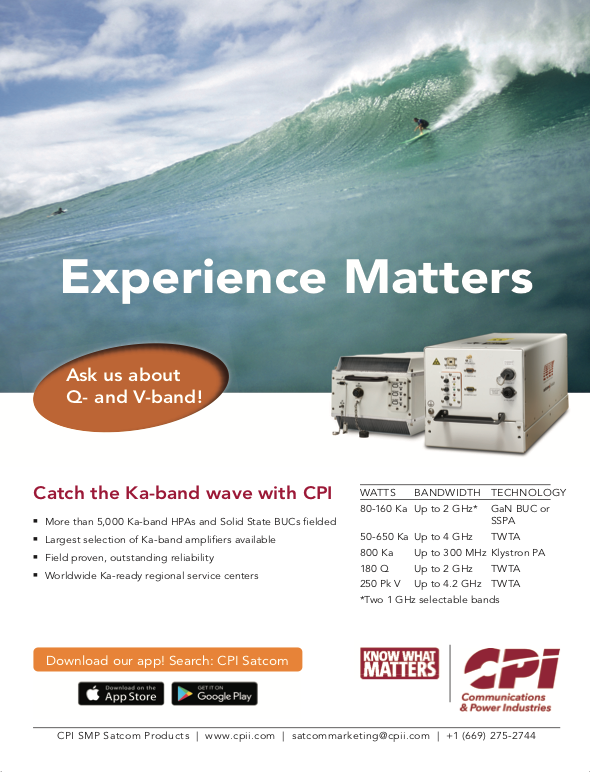 We then leverage our industry-leading Spectral Intelligence analytics platform — which is deployed both on the satellites themselves and in the cloud — to extract actionable insights about our customer targets from our data-rich hyperspectral data. The key differentiator for hyperspectral data is that we have access to hundreds of color bands in the visible to infrared light region, allowing us to effectively chemically fingerprint each object in our dataset. Our proprietary analytics platform leverages novel ML algorithms to extract critical, actionable insights, such as oil spills, security threats, and methane emissions. OSK's global monitoring application, SIGMA, is a cloud-based, user platform that enables our monitoringasaserviceproductandallowsourcustomerstoaccesscrucialinsightsinnear-real-time, globally. Our edge compute capability allows us to quickly provision capacity to perform analysis the moment we capture imagery. Operations that previously took days can now be completed in seconds.
OSK was founded in 2016 by myself and Tushar Prabhakar. We previously worked together at SSL (now part of Maxar), where we collectively worked on the design, build, test, launch, and commissioning of more than 30 commercial satellites, including the SkySat constellation for SkyBox (now part of Planet). We recognized that there was a myopic focus on high spatial resolution imagery and a lack of focus on end-user applications. OSK was founded to leverage the full power of hyperspectral imagery with an emphasis on providing real actionable insights to end users at scale.
Would you explain exactly what challenges within the energy, defense and agriculture sector are and how hyperspectral technology is helping address them?
Dan Katz
OSK's monitoring services include oil and gas pipeline monitoring, as well as methane mapping, battery storage material, and rare earth element resource exploration. This ensures sustainable mining practices, precision and sustainable agriculture, wildfire risk mitigation, and carbon credit program verification & validation. Ultimately, OSK's hyperspectral monitoring services have much to offer in global sustainability efforts and — most importantly — enable a sustainable Energy Transition.
In what ways can the data gathered by hyperspectral technologies be used across these industries?
Dan Katz
Within the visible to short-wave infrared region (V-SWIR), the ability to detect a chemical species is closely correlated with the ability to discern characteristic reflectance shifts. The narrower the sensor's spectral bandwidth, the greater the resolution; and the higher the number of spectral bands, the more information overall that can be discerned. Hyperspectral offers the ability to process reflected light signatures across the entire spectrum for a variety of reflected light chemical fingerprints. Beyond vapors concentrated above ambient levels, it includes — in highly practical terms —liquid oil leaks, gas/vapors above ambient, soil contaminations, vehicular intrusions or illicit digging, vegetative distress or speciation, mineral content, and broad-scale chemical change detection. These are all features our company has been initially focused on, plus other features, depending on customer requirements. We have recently seen the impact of pipeline leaks and spills.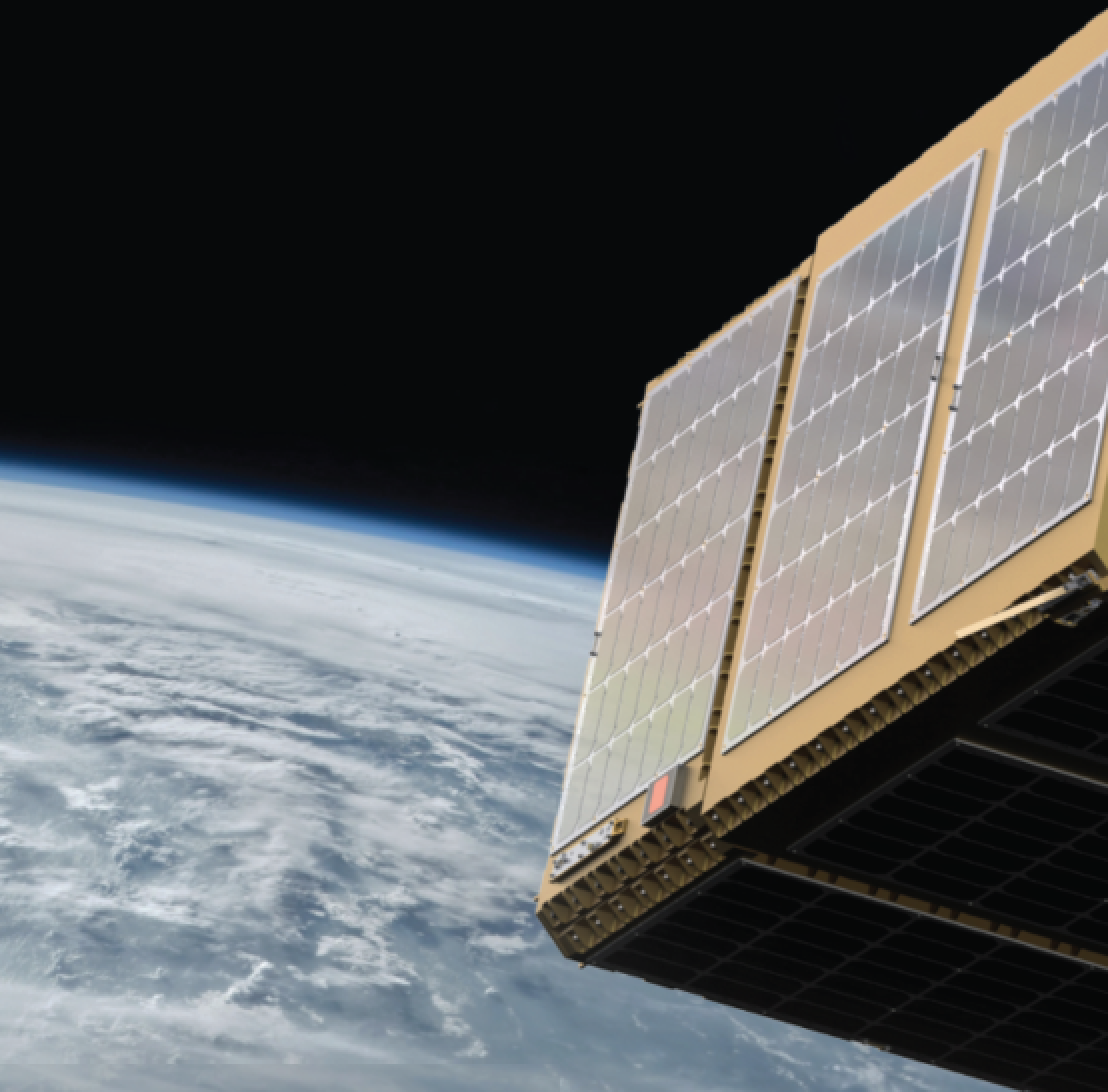 How can data from satellites make a positive difference in the aftermath of this type of event?
Dan Katz
Energy infrastructure such as pipelines, wells and offshore rigs are notorious for methane emissions and oil spill. As a result, we've all been subjected to considerable economic, environmental and human devastation. Shockingly, our front line of defense for monitoring these assets is a pilot sticking their head out of a crop duster. This is costly, subjective, and in most cases, provides marginal insight, at best.
OSK's hyperspectral satellites' ability to effectively chemically fingerprint each object in a dataset means that, with oil and gas pipeline monitoring, we can detect both aboveground and underground natural gas leak signatures to ensure sustainable business practices.
More recently, we've begun analytical detection of methane using proprietary algorithms and our in-house neural network. Methane mapping is a critically important exercise that holds the industry accountable and will continue to be a major part of ensuring sustainable operations While methane mapping from satellites isn't new, it was previously relegated exclusively to major, super emitter events. Given this, it's important to map the super emitters and recognize that the accumulation of non-super emitting methane leaks, many of which are underground and/ or unknown to the operators, comprise a substantial portion of the energy industry's emissions. Therefore, it is imperative that we strive for higher resolution and more sensitive instrumentation.
Sustainability is a huge focus across industries, including space. Is there a role hyperspectral satellites can play toward a more sustainable future?
Dan Katz
While I've mentioned the sustainable energy transition a few times already, I've mostly focused on the first half of the transition, which is centered around ensuring that our existing energy infrastructure is operated in a sustainable manner. However, hyperspectral satellites can be used for helping to build the renewable energy infrastructure of the future.
Precious resources like battery storage materials like lithium, cobalt, and nickel are in high demand, far outstripping our current supply projections. We must seek scalable solutions for finding new areas for extraction, and we can do so sustainably by leveraging hyperspectral satellite data and searching for the unique chemical signatures of these resources globally.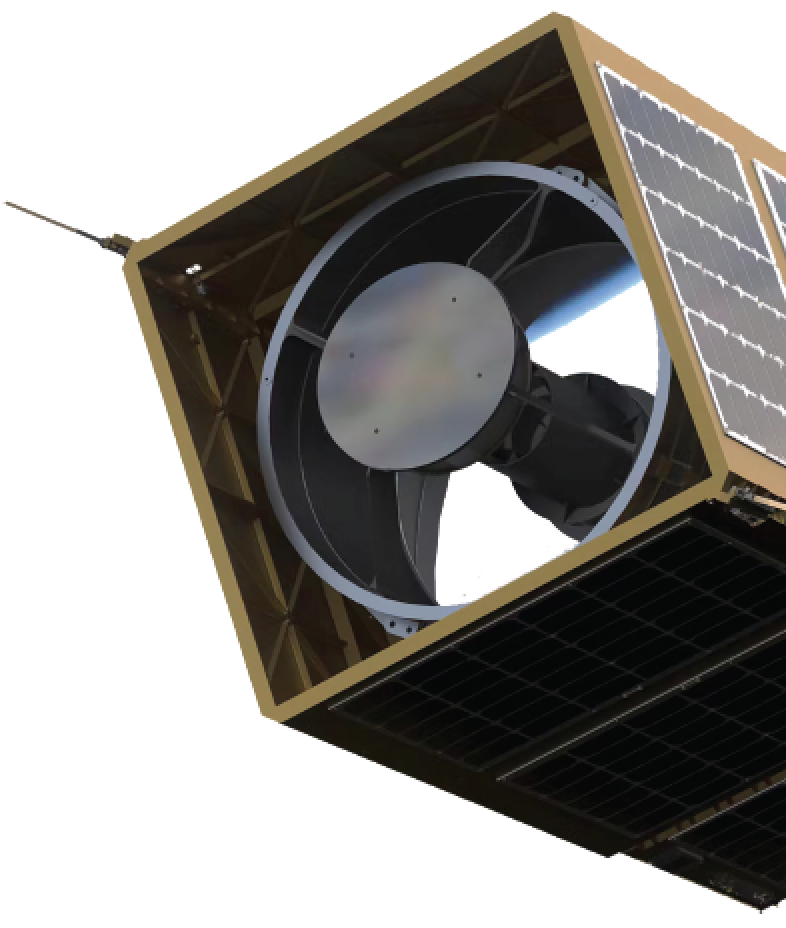 Mining operators are also looking to improve their sustainability programs – managing tailings storage facilities in particular. Hyperspectral satellites can monitor for runoff, erosion, downstream contamination, and other environmental health & safety indicators. OSK is also committed to helping curtail one of our greatest threats to sustainable life — man-made wildfires. These wildfires not only constitute about 20 percent of the global carbon footprint, they also destroy our greatest carbon sequestration resources. Our hyperspectral fire risk tool will be deployed globally early next year as a critical component for fire season in my home state of California. This will help identify high fire risk areas for utility companies like PG&E and various government agencies. Finally, with the SEC's recently proposed climate-risk disclosure regulation, all publicly traded companies will be required to track and monitor their entire supply chain. OSK will be the critical partner in enabling companies to achieve their ESG, sustainability, and regulatory goals.
Given your career so far, when you look back at your involvements and accomplishments, what project or projects have pushed the boundaries of innovation in earth observation and hyperspectral technology?
Dan Katz
I'm incredibly proud of the OSK team and its work on integrating and launching the ISS-HEIST and Aurora missions. For ISS-HEIST, we built a commercial, hyperspectral payload in my garage in San Francisco that was then installed on the Japanese module of the International Space Station. That mission operated for over a year and captured more than 35 million square kilometers of hyperspectral imagery. The Aurora mission served as a technical demonstration and dress rehearsal for the upcoming GHOSt satellites, and we were able to characterize our next-generation sensor performance — the $1 million OSK Aurora program out-performed NASA's $70 million Hyperion program.
Of course, there are always setbacks and failures, and OSK has certainly had its fair share of challenges over the years. However, we are firmly committed to pushing the boundaries of innovation and it helps to be able to stand on the shoulders of giants by leveraging the lessons learned from previous hyperspectral programs that have been operated by NASA and the United States Air Force.
What does the future of space technology look like for you and what does the growth of hyperspectral technology look like in years to come?
Dan Katz
The space ecosystem of the future will look a lot like the IoT/smartphone-enabled world of today. Instead of purely focusing on building out the infrastructure of a space economy, companies will focus on building killer apps with end-users in mind, across every industry on the planet. Space will be critical in unlocking both the digital and sustainability transformation, and it will play an instrumental role in addressing climate change. By opening the spectral aperture, hyperspectral technology will advance beyond visual- NIR-shortwave to midwave and longwave infrared, enabling full-scale, high-fidelity chemical characterization of every single object on the planet every day. From there, the possibilities are endless.
www.orbitalsidekick.com/
---