MTN—A SEAsoned Event Streaming Solution
MTN Communications (MTN) has launched "MTN OceanCast," a system for the live streaming of events from any maritime vessel, offering simple, cost effective and potentially profitable end-to-end program management.

MTN OceanCast enables concerts, sports tournaments, celebrity interviews, educational sessions, charter voyage events, or even unplanned emergencies to be broadcast live to any smartphone, tablet, TV or other device anywhere in the world from a maritime vessel.
Vessel operators can now deliver a high-definition broadcast from their fleet, creating new revenue-generating events or simply sharing content, such as educational explorations, with minimal impact to the overall bandwidth or leverage on their existing communications service.
"MTN OceanCast is the ultimate social media avenue and event broadcasting tool in maritime," said Chris Leber, executive vice president, commercial business development, MTN. "It eliminates the complexity of live broadcasting from the middle of the ocean. This turnkey web solution can be set up to stream in as little as 15 minutes with a simple touch-screen device on the ship connected through a modem to the MTN network. Our Production Services Team can customize the streaming to the customer's specific needs. This is one more MTN value-add that, aligned with our service excellence and industry innovation, demonstrates our ability to anticipate and exceed our partners' ever-expanding needs."
"We have conducted our first OceanCast for Lindblad Expeditions, when they produced their first TV broadcast from their ship National Geographic Explorer in South Georgia," said Arthur Theodorou, network and fleet IT manager, Lindblad Expeditions. "James Balog, the founder of the Extreme Ice Survey, whose work was featured in the highly acclaimed documentary 'Chasing Ice,' did four live to tape interviews to North American network and affiliate news programs. The HD content from the remote locale provided a dramatic backdrop to Balog's comments on his expansion of his Extreme Ice Survey to the southern hemisphere."
With MTN OceanCast, the vessel operator can select who views the broadcast, who gets security access, and ways to generate new revenues through live event streaming.
Live chat boxes can be available during a broadcast event, making it truly interactive with the viewing audience.
MTN OceanCast is a new service delivered through the company's TV and Broadcast Group. MTN introduced MTN Worldwide TV (MTN TV) as the only live, worldwide maritime television service for the enjoyment of passengers and crew on vessels around the world.
MTN TV is a turnkey solution, including equipment installation and service provisioning, for MTN partners as well as for vessel operators just using this particular MTN service.
For more information, visit http://www.mtnsat.com/.
* * * * * * * * *
Orolia + Transas—Partnership To Provide Seafaring Safety Solutions
Orolia, a specialist in critical Global Navigation Satellite System solutions, and Transas Group, provider maritime simulation, navigation and surveillance systems, have signed a Memorandum of Understanding whereby they will jointly develop new solutions to address the maritime industry's need for high-end e-maritime systems that integrate the latest in Maritime Domain Awareness (MDA) and Search and Rescue (SAR) functionality.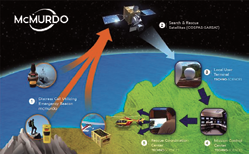 The new joint solutions will also further protect our waterways and strengthen homeland security by advancing Coastal Surveillance Systems to better protect and leverage assets
Coastal surveillance is demanding in terms of sensor fusion, automatic threat detection and business analytics capabilities, and tends to be controlled by large defense and security integrators. Most of them still need to rely on specialized, established technology providers such as Transas to provide turn-key systems to government customers, and McMurdo Group will add these vital coastal surveillance capabilities to Transas' simulation and training solutions.
Under the terms of the agreement, the two groups will leverage complementary products, state-of-the-art technologies and in-depth expertise in vessel management, asset protection and emergency response to create innovative solutions that continue to save lives and improve operations.
Orolia, through its McMurdo Group, provides one of the industry's most comprehensive ecosystems of SAR and MDA technologies including distress beacons, satellite communications infrastructure, emergency and surveillance operations control centers and fleet management software.
Transas has established itself as one of the world's leading e-maritime innovators covering the design and implementation of integrated navigational solutions, virtual modeling and augmented reality.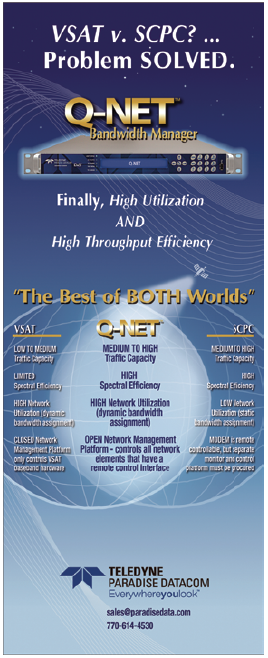 "The maritime industry is in need of leadership to help unite a highly fragmented market that today consists of several custom-built, minimally interoperable systems," said Jean-Yves Courtois, CEO of Orolia. "This collaboration between two established global leaders will contribute to creating a more unified industry, one that is focused on convergence, interoperability and standardization to further improve operations. As part of our overall partner strategy, we are committed to working with leaders such as Transas to pioneer advanced solutions, influence new standards and drive technological innovation for the benefit of the entire maritime community."
While the partnership includes short-term business cooperation initiatives such as sharing product portfolios for broader solution offerings and leveraging sales channels for wider global reach, the primary focus of the agreement is on joint market and solution development for the maritime industry including:
Creating Advanced SAR-enhanced MDA Systems. Adding McMurdo Group's proven beacon technology and COSPAS-SARSAT/MESOAR satellite-based solutions (including mission control and rescue coordination centers) to Transas' world-leading vessel traffic management, training and 3D simulation systems can result in higher levels of navigational and safety proficiency. These new offerings will fully integrate emergency preparedness, risk detection, crisis response and emergency operations for activities such as commercial fishing, illegal immigration control and arctic navigation.
Developing Innovative Coastal Surveillance and Port Management Systems. Augmenting Transas' widely-deployed coastal surveillance and port management offerings with McMurdo Group's advanced threat detection and web-based fleet management technologies can deliver safer, more secure and efficient solutions for sectors such as port operations, inland waterways, oil and gas, renewable energy and border security.
"The joint initiatives and solutions we have identified thus far are just the start of many collaboration projects between our two groups," said Valery Ermakov, CEO, Transas Group. "As our relationship with Orolia expands, we will continue to serve our existing and prospective customers with offerings that remain on the cutting edge of innovation, functionality and performance. We look forward to jointly educating the market, strengthening our global influence and delivering more value not just in the maritime industry but also in new markets such as immigration control, renewable energy, environmental protection and beyond."
Orolia is a technology group that improves the safety, compliance and efficiency of remote operations by providing business solutions and services based on the most advanced positioning, navigation, timing, sensing, information and communications technologies.
Since 2006, the Orolia group has established itself as a leader in Global Navigation Satellite System solutions. In 2014, Orolia announced the creation of McMurdo Group to unite its Positioning, Tracking and Monitoring Division and its Boatracs, Kannad, McMurdo, SARBE and Techno-Sciences, Inc. brands.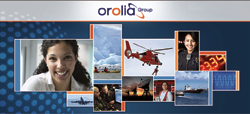 Orolia's headquarters are located in Les Ulis (France). The company also has main offices in Neuchâtel (Switzerland), Rochester (New York), San Diego (USA), Basingstoke (UK), Portsmouth (UK), Guidel and Sophia-Antipolis (France).
Orolia has OSEO "Innovative Company" & "OSEO Excellence" Labels and has won the French Prime Minister's Bold Creativity Prize (2010) and for two years in a row—the group was also awarded third place in the Deloitte Technology Fast 5 (2011 and 2012).
Transas is a developer and supplier of a wide range of advanced software and hardware solutions for transport, oil-and-gas, security, defense and edutainment industries.
Transas Group is headquartered in St. Petersburg, Russia, where the company was founded in 1990. Since then, the Group's global presence has grown to include 23 locations worldwide, which successfully supply Transas' products and solutions to over 130 countries. Transas' production facilities are certified under ISO 9001.
For further information, access http://www.orolia.com/en/
* * * * * * * * *
KVH Industries—Crewtoo For You
Crewtoo, the world's largest online network dedicated to seafarers, has launched an online maritime jobs board as a direct response to requests from its members, who have continuously pinpointed recruitment as one of their main priorities.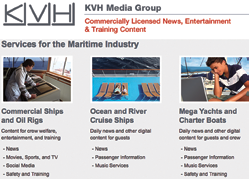 Crewtoo, which has more than 100,000 members and was founded by KVH Media Group, part of KVH Industries, Inc., (Nasdaq: KVHI), premiered the service at Shipping 2014, the annual shipping conference and exhibition of the Connecticut Maritime Association.
The Crewtoo jobs board is integrated into the Crewtoo site and enables seafarers to simply change a setting on their profile to state that they are available for work; they are then prompted to fill in their full employment details on the site and upload their current CV/résumé.
For the seafarer, membership to the popular social network remains free of charge and, even before the jobs board launch, thousands of seafarers had already taken the opportunity to complete their jobs profile.
Maritime recruiters using Crewtoo can choose from three advertising packages: A single vacancy post, a monthly plan, or an unlimited annual service that includes social media posts and a featured company profile service.
Crewtoo members represent a wide range of nationalities, with 55 percent from Europe, 34 percent from Asia and the Middle East, 9 percent from Africa, and the rest from North America, Latin America, and Australasia. Likewise, the membership encompasses a broad range of ranks, including masters, ordinary seamen, chief officers, chief engineers, electrical engineers, deck cadets, engine cadets, and cooks.
In addition to Crewtoo, KVH Media Group has a number of other services aimed at improving crew welfare.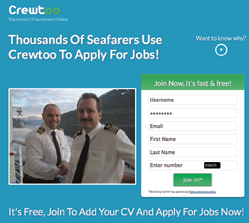 NEWSlink is a daily news and information service customized for seafarers, with more than 75 publications in 17 languages delivered by email to vessels around the world. MOVIElink, TVlink, and TRAININGlink provide commercially licensed movies, television programs, and training films for onboard viewing by seafarers, delivered in a range of formats from hard-copy DVDs delivered directly to ship agents anywhere in the world to fully digital services. SPORTSlink provides daily video clips of sporting events.
The KVH infosite may be accessed at http://www.kvh.com/
The Crewtoo recruiting/jobs site is located at https://www.crewtoo.com/
* * * * * * * * *
KNS—A Maritime Connection
KNS arrived at a D.C. satellite event from South Korea with a busy schedule that started with the firm taking on the responsbility of being the primary sponsor of MSUA-11.

For the first time, KNS displayed their full range of Ka- and Ku-band antennas.
The MSUA-11 Conference, produced by the Mobile Satellite Users Association (MSUA), focused in on the mobile satellite marketplace—challenges, opportunities and what lies in the road ahead.
From Communications-On-The-Move (COTM), maritime broadband and in-flight connectivity, to the future of MSS and FSS, panels of experts discussed all of the mobile satellite's sectors needs.
As a longstanding partner of maritime industry, a field where connection is of vital importance, KNS develops all its maritime antennas according to the highest stands of sturdiness and functionality.
In 2012, they introduced all new SuperTrack Series for Marine Stabilized Antenna Systems for Satellite Communications, Satellite Television-at-Sea (TVRO), Broadband at Sea, Voice and Data Services with upgraded performance.
Located in DaeJeon, the Research and Development capital of South Korea, KNS Inc. is a worldwide designer, manufacturer, and integrator of products for the marine communications industry.
KNS has been serving customers worldwide providing high quality service, VSAT antennas, equipment and parts for the marine communications industry. The company also holds ISO 9001:2008, ISO 14001:2004, and CE 0678.
KNS Inc. specializes in Marine Stabilized Antenna Systems for Satellite Communications, Satellite Television-at-Sea (TVRO), Broadband at Sea, Voice and Data Services.
KNS products are used and challenged in the roughest of seas all over the world.
The global network KNS SuperTack S / Z / A Series are also available across the globe.
For further information, access http://kns-kr.com/test/index.html
* * * * * * * * *
Airbus Defence & Space + ESA—A Highly Precise Contract
Airbus Defence and Space will be the European Space Agency's (ESA's) prime contractor for the development and construction of the high-precision Sentinel-5 instrument worth 144
million euros.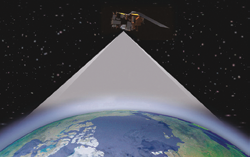 The instrument will monitor the composition of the Earth's atmosphere globally on a daily basis by taking measurements of trace gases and aerosols that have an impact on the climate and air quality.
"It is only with satellites and their instruments that we can observe the environment globally and continuously. ESA has entrusted us to take the Copernicus program forward by constructing the next key instrument, the high-precision Sentinel-5 spectrometer, at our optical space centre in Ottobrunn, near Munich - Germany," said Michael Menking, Head of Earth observation, navigation and science programs at
Space Systems.
"To date, we are already constructing three Sentinel satellites and various other Sentinel instruments for the Copernicus programme that support a modern, efficient infrastructure for Earth observation and geo-information services. This demonstrates how our high-tech expertise serves global environmental monitoring as well as global security."
Sentinel-5 will be installed on a MetOP Second Generation (MetOP-SG) satellite and fly in a roughly 800 kilometre polar orbit around the Earth.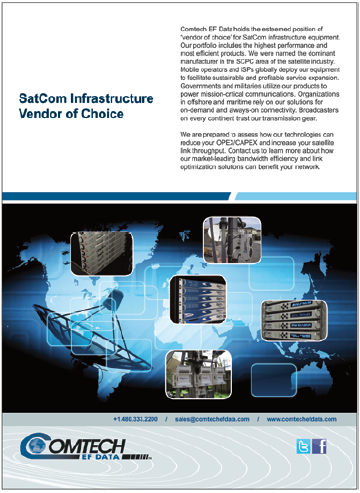 The high-tech instrument is expected to be delivered in 2019, while the launch of the satellite is scheduled for 2021.
With a swath width of around 2,670 kilometres, the Sentinel-5 will provide daily global coverage of the Earth's atmosphere with an unprecedented spatial resolution of 7x7km2 at nadir, allowing atmospheric and climate scientists to accurately detect and analyse emission sources.
This includes determining the concentration of trace gases as significant components in the atmosphere, such as ozone, nitrogen dioxide, sulphur dioxide, methane, formaldehyde, carbon monoxide and aerosols.
At the heart of Sentinel-5 is an ultraviolet, visible, near-infrared and shortwave infrared (UVNS) imaging spectrometer. This large spectral bandwidth is an absolute necessity for measuring the types of molecules named above.
The mass-optimized instrument, weighing around 270 kilogrammes and with a service life of more than seven years, consists of the optical module—comprising a reflecting telescope, a beam-splitter optical assembly, two ultraviolet/visible (UV-Vis) and one near-infrared (NIR) spectrometer optics as well as two shortwave infrared (SWIR) systems and a calibration subsystem—and two control electronics assemblies.
Airbus Defence and Space is building a team of approximately 24 European suppliers for the development and construction of Sentinel-5.
Airbus Defence and Space has already constructed a large number of optical instruments that successfully operate on scientific, Earth observation and meteorological satellites.
The company gained valuable experience from developing ERS-1 and Envisat, key European low-Earth orbit environmental satellites; the Sciamachy instrument for mapping the ozone layer and the development of the ozone hole; the Sentinel-4, a dispersive imaging spectrometer operating from geostationary orbit, as well as the Near-Infrared Spectrograph (NIRSpec), the major European contribution to the NASA James Webb Space Telescope (JWST).
Climate change, air quality and the stratospheric ozone layer are important social issues.
Trace gas emissions and aerosols change the chemical composition of the atmosphere, which could have a lasting detrimental effect on the Earth's living conditions: trace or greenhouse gases heat up the Earth and cause climate zones to shift and sea levels to rise.
Combustion products such as nitrogen oxides and hydrocarbons cause air pollution from ozone and aerosols, and chlorofluorocarbons and halons have reduced the stratospheric ozone layer.
Sentinel-5 observes the Earth's atmosphere so that the human impact on the climate, air quality and stratospheric ozone can be monitored more closely and differentiated from natural emissions. Furthermore, it will make predicting the condition of the atmosphere easier, ranging from near-realtime, next-day air pollution forecasts to climate forecasts for the coming decades.
For further information, access http://airbusdefenceandspace.com/
* * * * * * * * *
NSG—Speaking Of SmallSats
NewSpace Global (NSG) has released their Global 2014 SmallSat Report.

This report takes a financially-focused approach to the small satellite ("SmallSat") sub-vertical, studying market histories, trends, and near-term forecasting to inform critical business decisions.
NSG Analysts, researchers, and contributors examine the global industry leaders, major investors, and sources of revenue in this sometimes obscure market, which has already raised hundreds of millions in investments and which NSG Analysts think could potentially exceed $1 billion in revenue by the end of 2014.
The NewSpace Global 2014 SmallSat Report focuses on the SmallSat companies, revenue sources, and investors to provide key insights on this nascent but rapidly growing market.
This type of analysis is much more useful to those, such as CEOs, project managers, investors, and potential SmallSat customers, whose business decisions hinge on having current and reliable information.
The Report contains over 40 graphics and nearly 150 pages of extensive primary research, analysis, and data visualization evaluating:
– SmallSat Investment
– 50+ SmallSat Companies
– 400+ SmallSats
– 20+ Launch Vehicle Providers
– 50+ Investors
– Survey Research from 100+ Industry Experts
The NewSpace Global 2014 SmallSat Report can be purchased either as part of a NSG subscription at a significant discount, or as a standalone product.
For more information, please visit http://www.newspaceglobal.com/smallsatreport.
* * * * * * * * *
Millennium Space Systems—Building Block For Success
Millennium Space Systems executives, employees, business partners, and government officials have celebrated the opening of the company's "Factory of the New Millennium," in El Segundo, California.

The 70,000 square-foot facility will accommodate all of Millennium's satellite engineering, manufacturing and mission operations activities in addition to 12,000 square feet of dedicated SCIF space.
Strategically located adjacent to LA Air Force Base and the Aerospace Corporation, and less than two miles from LAX, the new factory supports Millennium's current programs as well as anticipated near-term expansion.
The factory was built to accommodate the design, engineering and production of more than 40 satellites simultaneously, and its layout reduces the risks associated with the manufacturing of space vehicles.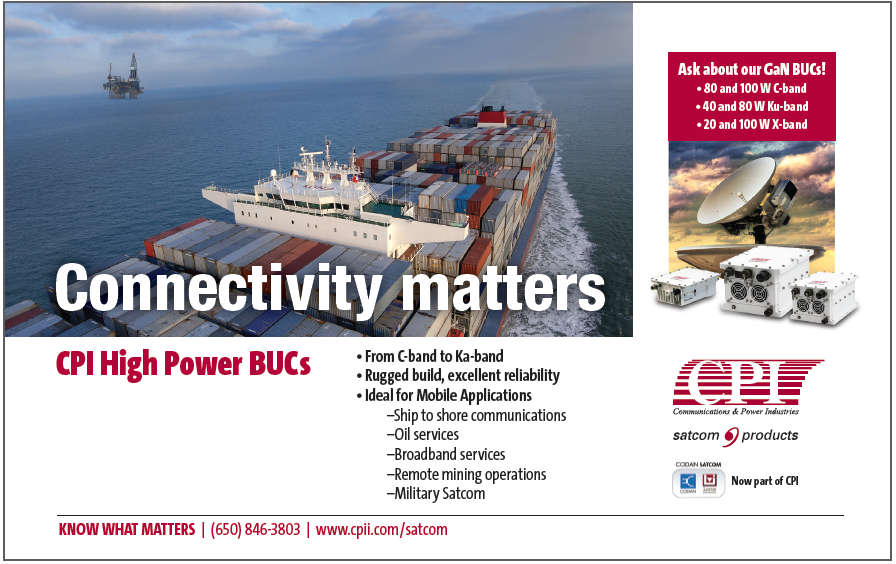 Assembly, integration, and test areas are located in the same building, all within eye contact of the engineering research and development area, promoting efficient communications and rapid development cycles.
"Co-location of business functions, engineering and manufacturing results in bottom-line cost and schedule efficiencies that we pass on directly to our customers," said Vince Deno, Millennium's President.
"Our new factory allows us to design, manufacture, test and deliver a wide range of satellites, and to bring our proven efficiencies to all levels of space programs."
Millennium Space Systems is currently involved with several Government projects, providing solutions for national security and civil space programs.
The Company is developing both complete space vehicles and satellite components in its new factory.
Vertical integration allows the company to better control costs, schedule and quality, while avoiding the pitfalls of a rapidly dwindling aerospace supply chain.
"When we find a supplier or partner that has excellent products at good prices, we will buy. But when we see a gap in the marketplace, we are not afraid to make the necessary investments, and the new factory gives us plenty of space in which to do it," added Dr. Jeffrey Ward, Vice President of Product Development.
The general contractor for the project is Smith & Severson, Inc. and the architect is Withee Malcolm Architects.
For further information, visit http://www.millennium-space.com/