Launch services continue to be an obstacle for SmallSat market growth
Nintey-eight percent of satellite industry representatives attending the 3rd Annual SmallSat Symposium in the Silicon Valley, USA, are unanimous in their view that launch services continue to be an obstacle for the small satellite market growth.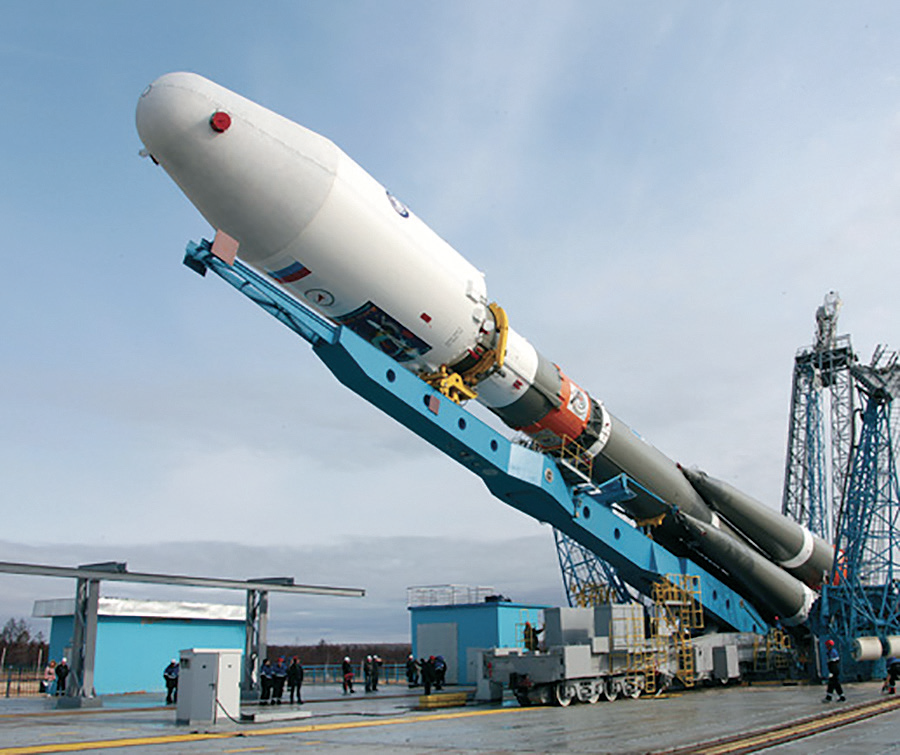 In agreement with them are delegates from space launch industries represented by launch service providers and launch brokers from Russia, USA, Europe, Japan and New Zealand.
Officials from Arianespace, GK Launch Services, Spaceflight Industries, Rocket Lab, and Mitsubishi Heavy Industries addressed this and other topics at the panel discussion "Launch Opportunities and Payload Differences."
Alexander Serkin, CEO, addressed the Panel on behalf of GK Launch Services.
"Supply side of the launch market has grown; nevertheless the launch prices still remain unchanged," said Alexander Serkin.
Space access capacity keeps on increasing and with emergence of new superlight rockets this trend will continue.
However, despite all these processes, the economics remains invariable, i.e. a micro- or nanosatellite launch price remains within the range of $30,000 to 50,000 per kg.

The amount of technical obstacles decreases, but the price doesn't go down.
Mr. Serkin shared his vision of the smallsat market outlook in the near future and for the first time he publicly set forth GK's goals in terms of pricing of micro- and nanosatellite launches using Soyuz-2 LV.
Emerging launch vehicles will facilitate timely satellite launching and will allow the micro-/ nanosat market to rely on the smallsat-oriented vehicles capable to deliver them to target orbits.
Having several players with new LVs will enable a predictable dedicated access to space. However, it still looks more practical to solve the price issue by piggyback/rideshare launching on a vehicle like Soyuz-2.
Today, GK works with all types of Soyuz LV and each launch assumes the accommodation of piggyback payload.
"Launch services for smallsats are critical, let alone the fact that for the satellites of 1 to 50kg launch cost in average amounts to about 50 percent of the entire mission budget. The major issue here is how it will affect the capacity of the smallsat market which was, in particular, looking forward to launch economic changes. The segment of smallsats (1-50kg) is less predictable," said Alexander Serkin.
In conclusion Mr. Serkin voiced a launch price: a kilo of a payload will cost less than $30,000, and the company is taking efforts to further decrease its prices. In addition, the more standard solutions are used, the better the price will be for customers.
GK Launch Services was established upon ROSCOSMOS decision to commercialize
launch services.
GK Launch Services is a launch service provider authorized to conclude commercial contracts for satellite launching on Soyuz-2 launch vehicles from Russian spaceports.
gklaunch.ru/
---
Heavy lifting accomplished by SpaceX
The SpaceX launch of their Falcon Heavy (FH) rocket on February 7 was an accomplishment of mammoth proportions.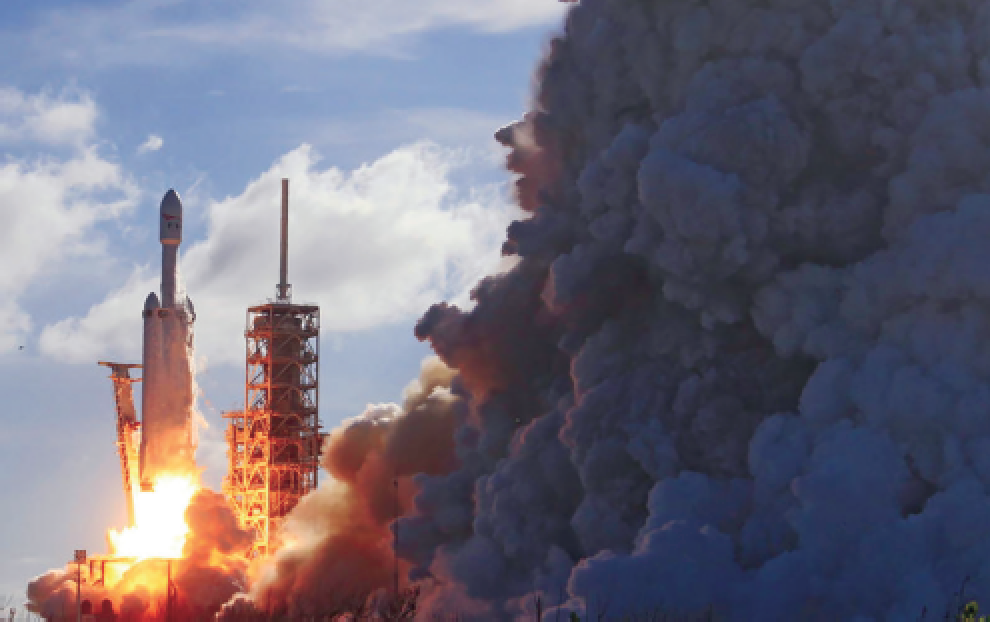 This launch portends huge benefits for the future exploration of space as well as for incremental payload size increases.
And then, to top it all off, there is now an Elon Musk Tesla en route to Mars... a bright red Tesla "asteroid," complete with a "driver"... could this be the start of a new spatial highway?
The real purpose and goal of this pioneering test mission will have significant implications for the future of deep space exploration.
The launch offers the United States a heavy-lift capability in space, with the ability to lift more than twice the payload of other launch vehicles, at one-third the cost of competing launch solutions. Only the Saturn V moon rocket, last flown in 1973, delivered more payload to orbit.
Three cores make up the first stage of Falcon Heavy. The side cores, or boosters, are connected to the center core at its base and at the vehicle's interstage.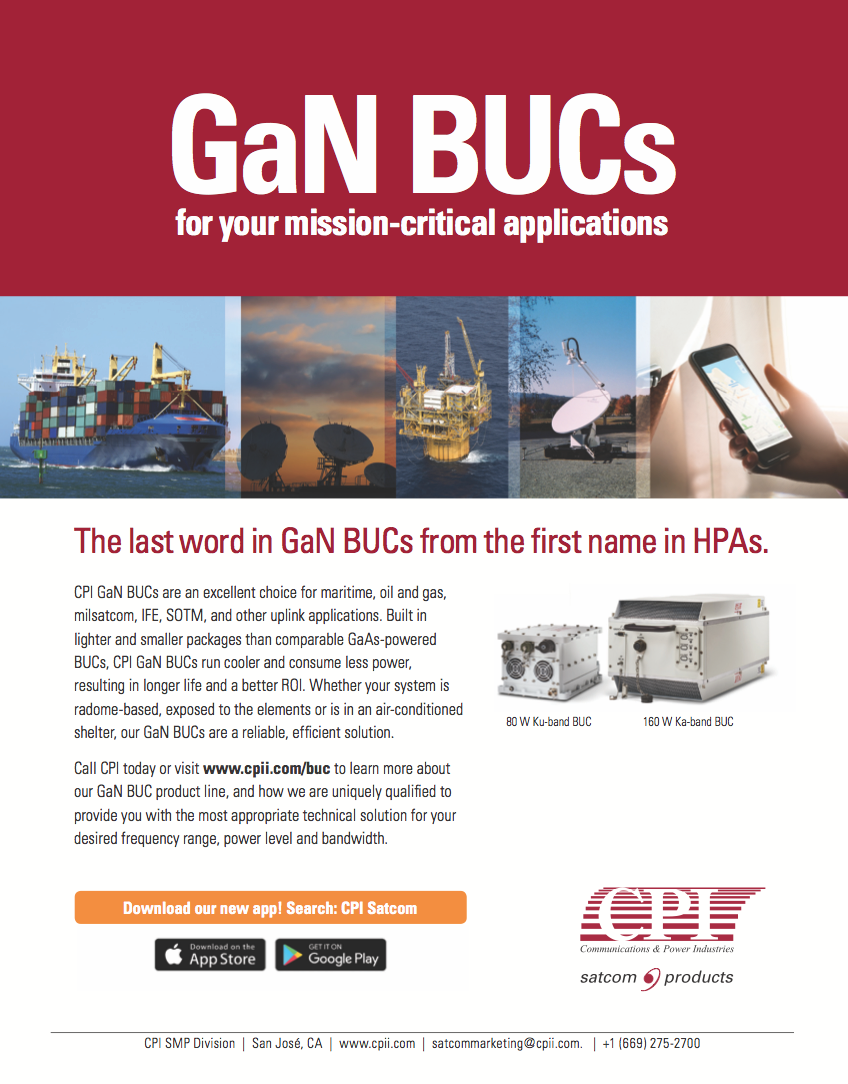 With a total of 27 Merlin engines, Falcon Heavy's three cores are capable of generating more than 5 million pounds of thrust.
For this test flight, Falcon Heavy's two side cores were both flight-proven. One launched the Thaicom 8 satellite in May 2016 and the other supported the CRS-9 mission in July 2016.
SpaceX successfully landed two of the three Falcon Heavy's first stage cores post-launch.
The payload for Falcon Heavy's demonstration mission is SpaceX CEO and Lead Designer Elon Musk's midnight-cherry Tesla Roadster.
Demonstration missions such as this one typically carry steel or concrete blocks as mass simulators; however, SpaceX decided it would be far more worthwhile to launch something fun and with irreplaceable sentimental value: a red Roadster for the red planet.
Following launch, Falcon Heavy's second stage placed the Roadster into a processing Earth-Mars elliptical orbit around the sun.
SpaceX noted that all should remember that this mission is a test flight. Even if all of the experimental milestones that are being attempted during this test are not completed, critical data throughout the mission is being gathered.
Ultimately, a successful demonstration mission will be measured by the quality of information gathered to improve the launch vehicle for the company's existing and future customers.
Space Florida congratulated Elon Musk and SpaceX on this momentous achievement — a spectacular launch and landing.
The Falcon Heavy's success is another SpaceX contribution to the rich history of the Cape Canaveral Spaceport and has enhanced the State's aerospace legacy and position with this successful launch.
The Falcon Heavy rocket rose from LC-39A and then landed two first stage boosters. With 27 Merlin engines and more than five million pounds thrust, the Falcon Heavy changes the landscape for global space launch and creates bold new capabilities for the Cape Canaveral Spaceport.
The National Space Society (NSS) has also congratulated SpaceX on the first flight of the Falcon Heavy (FH).
At 3:45 pm EST on February 7, 2018, the most powerful U.S. liquid-fueled rocket to fly since the Saturn V roared off Launch Complex 39A at the Kennedy Space Center in Florida with 5.5-million pounds of thrust.
NSS believes that the first flight of the FH is an important step toward achieving Milestone 2: Higher Commercial Launch Rates and Lower Cost to Orbit in the NSS Space Settlement Roadmap (www.nss.org/settlement/roadmap/RoadmapPart2.html) .
According to NSS Senior Vice President Bruce Pittman, the FH will enable concept studies such as the Evolvable Lunar Architecture to become a reality, allowing the U.S.A. to return to the Moon within the current NASA budget, while maintaining a balanced space program, including a gapless transition to future LEO commercial space stations and robotic exploration of the solar system.
Pittman added that NSS members look forward to seeing NASA join the U.S. military in making use of the commercially competitive FH, now the most capable rocket currently flying.
And, Elon Musk's Tesla, is now en route to Mars, courtesy of the SpaceX Falcon Heavy launch on February 7, 2018.
Later in the evening of February 3, a final burn blasted the Tesla and its "driver" on a path toward Mars and the asteroid belt. In addition to being really cool, this mission profile demonstrates the ability of the FH to launch large satellites directly to geosynchronous orbit after significant coasting periods.
During the coast interval, SpaceX released live video via the internet of the Tesla circling the Earth.
Dale Skran, NSS Executive Vice President and Chair of the NSS Policy Committee, noted that SpaceX achieved a lot of firsts — the FH was successfully boosted off the pad with 27 engines firing simultaneously, a new record for the U.S.A.
Additionally, Skran said that the return to the launch site of two side boosters has never been done before.
Most importantly, the FH opens an era of lower launch costs that will enable a wide range of new endeavors in space, including an affordable return to the Moon.
Space Solar Power expert and member of the NSS Board of Directors John Mankins added that the reduction in launch costs that will be achieved with the FH was not just unrealized ten years ago, it was actually characterized as impossible by leading aerospace engineers.
He noted that the targeted prices that SpaceX promises with the FH — below $1,000 per pound — will be a breakthrough moment in the realization of ambitious future space business sectors such as Space Solar Power.
The National Space Society congratulated all at SpaceX who work every day to make humankind a multi-planetary species by creating a spacefaring civilization.
Story by Silvano Payne, Executive Writer
---
Ten Ariane 5 ECA launchers ordered
ArianeGroup and their Arianespace subsidiary have announced an order for 10 Ariane 5 ECA launchers — the 10 launch vehicles covered by this "PC batch" will be deployed from the Guiana Space Center starting in 2020, coming after the launches of 18 Ariane 5s ordered in 2013).
This production order represents a total value of more than one billion euros for the European space industry, involving more than 600 companies in 12 European countries[1], including 350 small and medium-sized enterprises. The order's size is aligned with the ramp-up for the next-generation Ariane 6, which is scheduled to make its first flight in mid-2020, reaching full capacity in 2023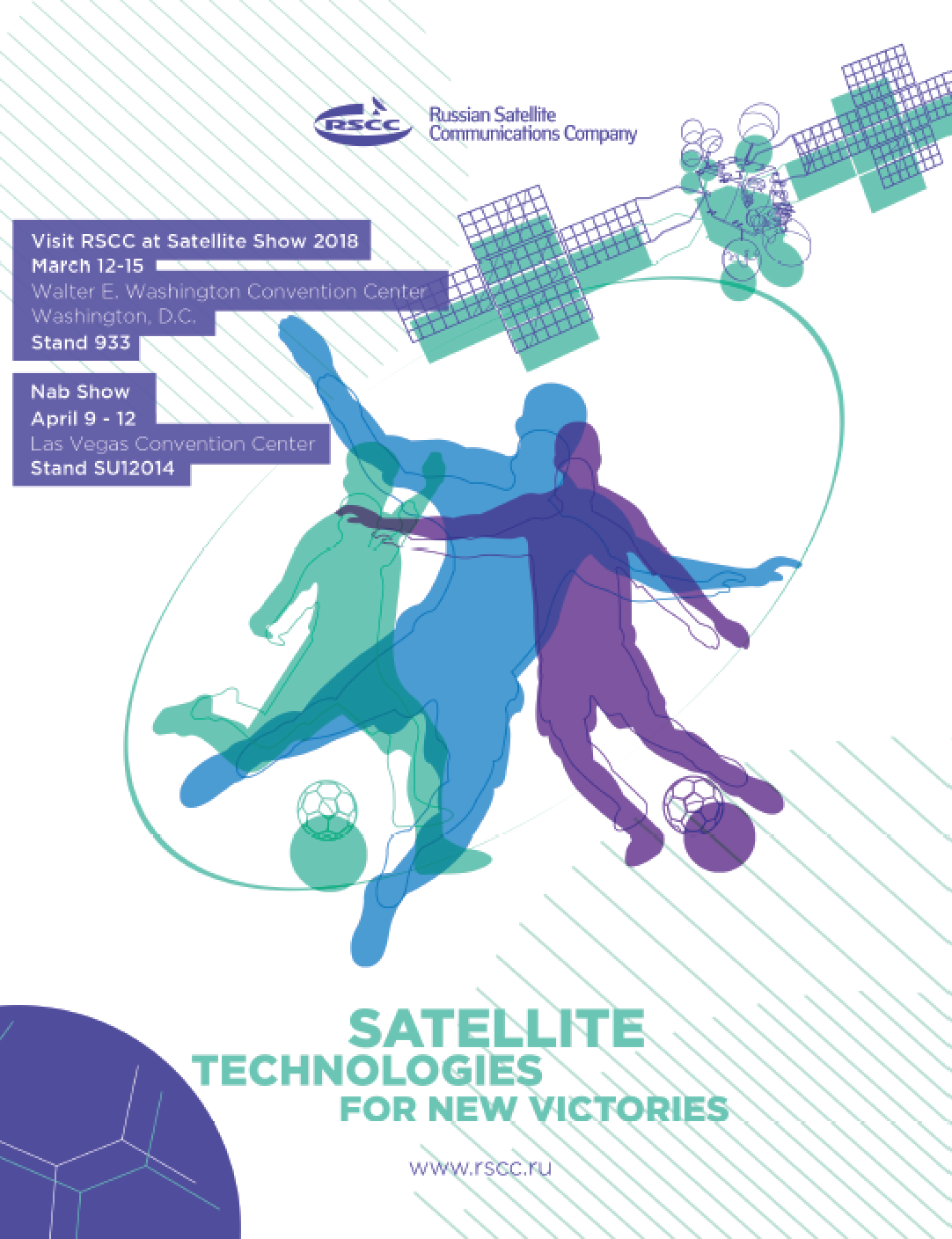 With this latest order, there are now 23 Ariane 5 launchers in production or to be produced, from the PB+ and PC batches. With this latest "PC batch," the industry confirms its commitment to consolidate the competitiveness of the European launch offer even before the arrival of Ariane 6.
The decision follows the commitment made by Arianespace in December 2016 to initiate the procurement of long lead items (LLI[2]). It also allows ArianeGroup, industrial prime contractor for the development and operation of the Ariane 5 and Ariane 6 launchers — as well as its European partners (over 600 companies in 13 countries1, including some 350 small and medium-size enterprises) — to start initial production activity for these additional launchers.
This new batch also guarantees the durability for launch service offerings by the European operator Arianespace for institutional and commercial clients until the end of the transition phase with Ariane 6 — with this launcher's full operational capacity to be reached by 2023.
Ariane 5, which chalked up its 82nd successful launch in a row in December 2017, has undergone continuous performance improvements since the beginning of the Ariane 5 ECA program.
As a result, Ariane 5 set a new record in June 2017 by lofting 10,865 kg. into geostationary transfer orbit (GTO).
From this payload lift record, Ariane 5's performance will be increased another 250 kg. by 2020 as part of an ESA-funded program — with the PC production batch taking full advantage of the improvement.
[1] 12 European countries are involved in the industrialization of Ariane 5, 13 for Ariane 6.
[1] The raw materials and unmachined elements are required to be ordered ahead of time.
Story by Richard Dutchik, Sr. Contributor
---
Intelsat orders a second Orbital ATK Life Extension Mission Vehicle
Orbital ATK has been awarded a contract for a second Mission Extension Vehicle (MEV-2).
The vehicle was ordered by Intelsat S.A. to provide life extension services for an Intelsat satellite. Orbital ATK is now producing MEV-1, the industry's first commercial in-space satellite servicing system, for Intelsat with a launch scheduled for late 2018.
Under this new agreement, Orbital ATK will manufacture, test and launch MEV-2 and begin mission extension services in mid-2020.
The production of the second MEV is part of Orbital ATK's longer-range plan to establish a fleet of in-orbit servicing vehicles that can address diverse space logistics needs including repair, assembly, refueling and in-space transportation.
Through its Space Logistics subsidiary, Orbital ATK will introduce in-orbit commercial satellite servicing with MEV-1 late this year.
The MEV is based on the company's GEOStar™ spacecraft platform and controlled by the company's satellite operations team.
The MEV uses a reliable, low-risk docking system that attaches to existing features on a customer's satellite, and provides life-extending services by taking over the orbit maintenance and attitude control functions of the client's spacecraft.
Each MEV vehicle has a 15-year design life with the ability to perform numerous dockings and repositionings during its life span.
The work performed on MEV-2 will span multiple locations across the company.
Orbital ATK's spacecraft components division will be responsible for manufacturing the structures, propellant tanks and solar arrays at the company's locations in San Diego and Goleta, California.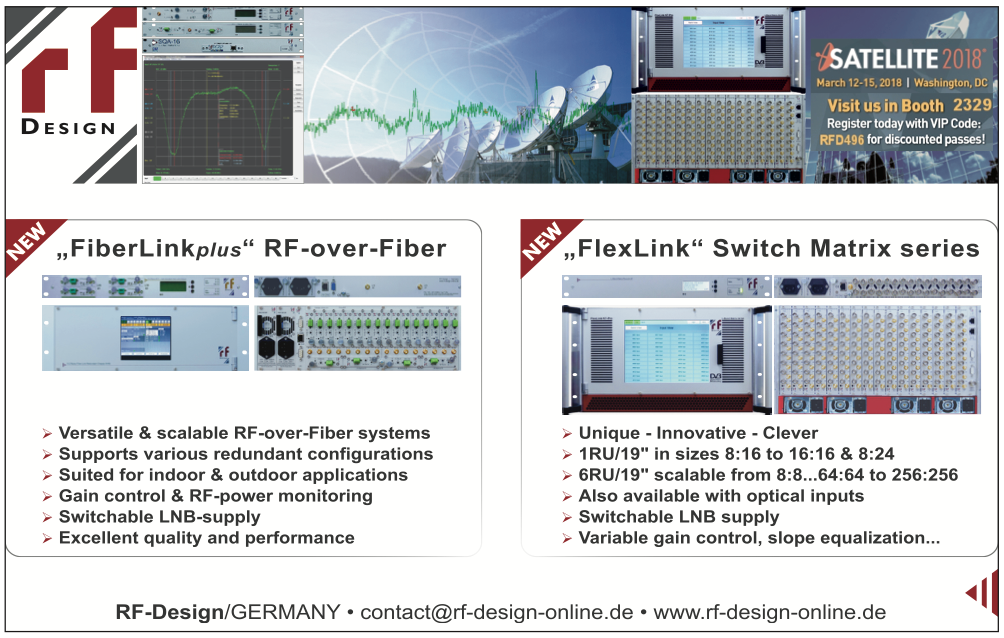 The Rendezvous, Proximity Operations and Docking (RPOD) laboratory, located at the company's headquarters in Dulles, Virginia, will test the sensors, actuators and control algorithms that allow the MEV to approach and dock with the client spacecraft.
Orbital ATK plans to expand its satellite servicing capabilities to address additional in-orbit needs of customers.
The company is investing significant internal capital and, through a NASA Space Act Agreement, working with U.S. government agencies to develop and implement new capabilities for the MEV fleet. These include next-generation life extension and repair vehicles, on orbit assembly of large space structures and cargo delivery and related services to deep space gateways, such as in lunar orbit.
Ken Lee, Intelsat's SVP, Space Systems, offered that Intelsat was an early proponent of the potential for mission extension technology. In-orbit life extension, such as that provided by the company's two contracts with Orbital ATK, provides additional flexibility to Orbital ATK's fleet management, allowing the firm to direct capital to new satellites while continuing to generate economic value from satellites on orbit.
Tom Wilson, President of Orbital ATK's Space Logistics, LLC subsidiary, added that work on MEV-1 is progressing rapidly toward a late 2018 launch, with system-level testing starting this spring. With the launch of MEV-2, Orbital ATK will continue to pioneer in-space satellite servicing for commercial operators. Intelsat's commitment to a second MEV demonstrates the market demand for servicing vehicles as well as customer confidence in this product.
www.intelsat.com
www.orbitalatk.com
Story by Jill Durfee, Assoc. Editor
---
Inmarsat mines info for new report
Businesses in the mining industry are backing the Internet of Things (IoT) to help them retain their market share, as competition in the sector intensifies, the quality of seams decreases and profit margins are put under pressure.
According to a recent research from Inmarsat, the Internet of Things (IoT) will play a critical role in helping mining businesses to increase the level of automation and improve production efficiency, enabling them to compete with rivals operating in lower cost markets.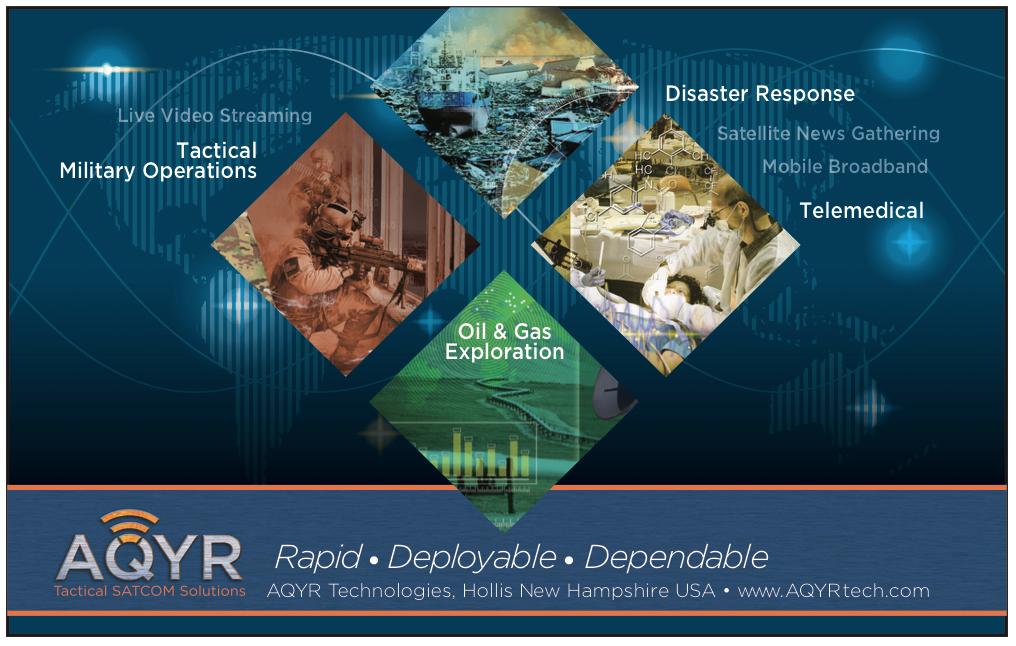 Market research specialist Vanson Bourne interviewed respondents from 100 large mining companies across the globe for Inmarsat's 'The Future of IoT in Enterprise' report (research.inmarsat.com/about/) and found that 70 percent of mining businesses agree that IoT would give them a significant edge against their competitors.
Mining operators further identified how IoT would help them to bolster their competitive edge, with 41 percent reporting they would use IoT to increase the automation of business processes and 44 percent stating IoT would help them to identify cost saving and efficiency opportunities.
With many mines located outside terrestrial or cellular network coverage, satellite communication networks can offer more reliable connectivity that is central to profitable mining and crucial in an emergency event.
In addition, Inmarsat can provide connectivity in deep, open pit mines and even underground, using repeaters.
With up to 99.9 percent uptime, Inmarsat's L-band services are enabling IoT solutions in mines globally, even in the most remote and hostile environments.
Joe Carr, Director of Mining at Inmarsat, commented on the findings and said it is no surprise to see that mining businesses are looking to IoT to help them gain a competitive advantage. Mining businesses across the world are under constant pressure to produce the same product at a lower price than their rivals.
Carr added that at the same time, it is becoming harder to find high quality deposits in lower sovereign risk countries. This pressure is amplified in developed economies, such as Canada and Australia, where labor costs are much higher than in emerging markets, leaving operators in these territories at a significant competitive disadvantage. These businesses must drive down operating costs and improve productivity to remain competitive, and the most effective way to do this is the adoption of IoT and automation.
Story by Pattie Lesser, Executive Editor
---