Advantech Wireless Technologies
Baylin Technologies Company
This has been a busy year for Advantech Wireless Technologies.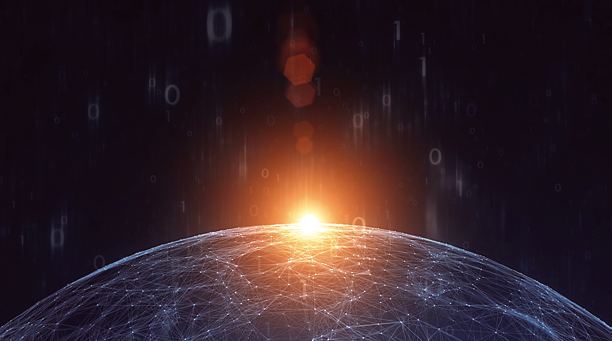 In January of 2018, Baylin Technologies ("Baylin") acquired the Advantech name, logo, and brand along with the RF product lines comprised of Solid-State Power Amplifiers, Frequency Converters, SNG Antennas and Terrestrial Microwave products.
__________________________________________
Melding two competing companies into one
consolidated team is a complex mission —
and it's extremely satisfying when
the parts come together.
Additionally, in July 2018 Baylin purchased Alga Microwave & MitecVSAT bringing increased engineering and manufacturing capabilities that includes a complete line of microwave passive components.
In 2019 Baylin officially announced the grand opening of Advantech Wireless Technologies' ("Advantech") Center of Excellence, located in Kirkland, Quebec. The 66,000 sq. ft. facility currently houses the operations of Advantech, Alga and MitecVSAT.
Together, these teams have embarked on one of the most ambitious R&D road maps in the industry. Combining the three entities into one symbiotic operation has enhanced processes, design philosophies and market strategy.
Baylin made significant investments in the facility, creating one of the best state-of-the-art manufacturing facilities in the SATCOM industry.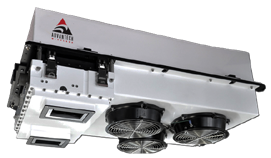 Ku-Band-300W-400W-500W BUC SSPB SSPA GaN.
The new location includes a machine shop with a dozen CNC machines, enhanced quality systems, advanced ESD protection, CO2 distribution, a new data center, anti-static flooring, power, LED lighting, ventilation, 15,000 square feet of new office space and superior working conditions, which have optimized the operational efficiency.
The bulk of Advantech's business is comprised of Solid State Power Amplifiers, however they also design and produce a line of Frequency Converters, Terrestrial Microwave Radios and Pulsed Amplifiers.
The main differentiator for Advantech is the portfolio of SSPAs that range from 8 watts to more than 10,000 watts in S-, C-, X- and Ku-band frequencies.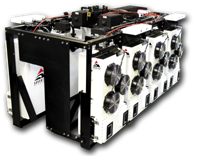 3kW Ku-band GaN.
Advantech is one of a small number of companies experienced in the provision of high-power, soft-fail SSPA systems which are featured in the 'Summit' product line.
Thousands of watts of RF power can be pushed, thanks to Advantech's proprietary, high efficiency combining structures.
Current R&D initiatives also include high-power Ka-band, Q- and V-band amplifiers for LEO and MEO applications, pulsed amplifiers for RADAR and Troposcatter amplifiers and LNBs.
The Advantech design team is hard at work on 'hybrid' initiatives to combine the best elements of multiple products and increase performance and manufacturability.
Collaboration is both important and powerful when it comes to meeting the goals that have been set for the brand.
Melding two competing companies into one consolidated team is a complex mission — and it's extremely satisfying when the parts come together.
The multiple perspectives and leading industry expertise have the team excited for 2020 and the years ahead.

Tony Radford has amassed a 30 year career in the satellite communications industry and has worked in a variety of roles including engineering, sales and sales management at such companies as Scientific Atlanta, VertexRSI, STM Wireless, Paradise Datacom and Teledyne Technologies. Incidentally, Tony co-founded Telecom International, a SATCOM systems integration company that was ultimately purchased by STM.
www.advantechwireless.com
---
Atlantic Microwave
A ETL Systems Company
2019 has given Atlantic Microwave a new parent company, greater global presence and the opportunity to exhibit the firm's satellite communications test solutions and RF and Microwave components and cables at more tradeshows.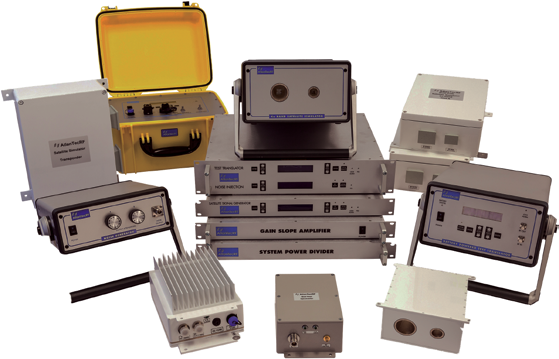 Atlantic Microwave's family of solutions.
With the continued growth in SATCOM terminals, an increasing demand for test equipment in particular is being noted. As the satellite industry evolves, testing is becoming increasingly vital, especially for operators who are trying to maintain good customer service to remain competitive in this new landscape.
Joining ETL Systems
At the start of this year, Atlantic Microwave became a part of ETL Systems, a leader in RF distribution and satellite communications equipment. The joining of the two companies is well aligned — both companies have a shared focus on providing custom RF solutions. The acquisition has resulted in a strengthening of the firm's global RF product range to enable growth and to find new opportunities as a team.
Currently, more than half of the sales are to UK based companies, and with ETL's strong international presence and reputation, further expansion to the customer base is a goal well within reach.
____________________________________
Atlantic Microwave continues to witness
the satellite industry innovating their
products and technologies to become
even more successful in providing
next generation solutions.
___________________________________
Project Wins
This year, a range of RF and microwave components were supplied to influential players in key markets to address their mission critical applications. The company's cables and components have been used by key organizations in Aerospace, Defence and Security that includes an airborne search and rescue program and refitting of naval crafts. In fact, Atlantic Microwave is the only UK supplier for a key component within a radar detection system.
Working within the telecoms test industry, the company was selected by a U.S. manufacturer of electronics test and measurement equipment — components and cable equipment were successfully implemented for the customer's high grade, mobile phone, testing applications.
The scientific research community continues to use the company's RF attenuator components products, including several UK and European-based universities for cryogenic work, as well as a leading manufacturer of cryostats.
Sales have gone from strength to strength and the company is proud to be the components supplier for a UK communications regulator.
---
---
Growing Presence in North America
Since the acquisition by ETL Systems, the North American market has become an increasingly significant region, with a growing customer base operating in the SATCOM, aerospace, defence and scientific applications markets.
To support this international focus, in August of this year Taylor Pritchett was named as North America Sales Manager. This has enabled Atlantic Microwave to build on current customer relationships as well as introduce new contacts to the benefits of the firm's products.
Exhibiting the latest RF simulation and testing products at NAB and Satellite 2019 proved there is growing demand and interest in cost effective testing as well as the importance of test equipment to ensure smooth operations. This is hardly surprising — the satellite industry is challenged with ever more complex networks that can be quite expensive to test.
Atlantic Microwave received excellent feedback at NAB and Satellite 2019, with many satellite companies looking to run extensive tests without having to go live to accomplish these tasks. There remains, apparently, some confusion concerning the difference between Test Loop Translators (TLTs) and Satellite Simulators.
TLTs and Satellite Simulators have a wide range of applications and uses in SATCOM. They can be used in the 'factory test environment' where live satellite access is not possible, to allow for measurement and characterize the complete end-to-end systems or sub-systems before they are installed into their final locations.
They can also be used to assist in fault diagnosis where a signal may need to be injected directly into a frequency converter or antenna waveguide. They can be adopted 'on site' and 'in the field' for final 'pre-live' testing and confidence checking prior to ground systems going operational with a live satellite.
Essentially, the fundamental difference between the two technologies comes down to the connection. Typically, TLTs connect directly to antenna hardware via coaxial cable, as opposed to satellite simulators that deliver a 'dummy' RF signal over the air to an antenna feed.
Demos in Europe
Atlantic Microwave exhibited at one of the largest exhibitions in Europe, the International Broadcasting Convention (IBC), for the first time in 2019, which provided the perfect platform for the firm to network and showcase the brand and the products.
A superb response was received to the company's Ka-band Satellite Simulator, a cable-less offering for RF testing on mobile satellite communications systems (e.g., Satellite News Gathering (SNG) vehicles) and TLT range, which are designed to replace the satellite link for test and alignment of Earth station systems.
Conclusion
2019 has certainly been an eventful year for the company and has also been an eventful one for the industry.
Within the SATCOM market in particular, there is a great deal of discussion regarding numerous LEO launches on the horizon and impressive innovations continue to debut from the satellite industry, such as new tools for SNG, plus a number of operators are launching solutions that pair satellite with IP networks. Satellite is challenged with increased competition; however, this year the industry continues to rise and meet those challenges.
As 2020 approaches, there are likely to be more and more demands to be met for the satellite industry; however, with new opportunities for satellite will present themselves as companies power the next generation of connections and broadcast, from 5G and Internet of Things( IoT) to IP broadcast.
Atlantic Microwave continues to witness the satellite industry innovating their products and technologies to become even more successful in providing next generation solutions. Simultaneously, testing will remain important, if not more so.
Atlantic Microwave looks forward to continuing the delivery of the correct solutions to ensure networks stay connected as well as working with the new parent company, ETL Systems, into 2020.
www.atlanticmicrowave.com
About the Author
Colin Wood is the Senior Sales Manager for Atlantic Microwave.
This year...
ETL Systems acquired Atlantic Microwave in early 2019.
ETL Systems operates globally with manufacturing and R&D sites based in the UK which, combined with offices in Washington DC and Dubai support, finds the firm serving customers in 112 countries. ETL's key international clients include CNN, BBC, Airbus, Thales, General Dynamics, ESPN, DirectTV, Associated Press, Inmarsat, BAE Systems and SES Astra.


Ian Hilditch
Ian Hilditch, joint Managing Director, ETL Systems, said, "Atlantic Microwave offers a wide range of complementary RF products and a different customer base. We will be able to use our experience as a global manufacturer to support Atlantic around the world. Atlantic is also very focused on customization of its RF range and so it was a well aligned company to acquire."
Based in Braintree, UK, Atlantic has specialist design, manufacture and test facilities and employs more than 15 staff. Currently, the company distributes 14 different satellite communications product lines covering 10MHz to 110GHz, which includes test loop translators and satellite simulators.
With this shared focus on custom design and providing customer service that's second to none, the acquisition will see Atlantic expanding its range of RF based products. Atlantic's clients will also benefit from ETL's engineering expertise covering RF, PCB and CAD design.
Geoff Burling said, "We are delighted to welcome the support of ETL Systems, especially as they have a similar reputation for specialist RF design. We look forward to continuing to grow our RF testing markets around the world."
It is business as usual as the two companies collaborate to offer a wider product offering to ETL and Atlantic customers.
---
AvL Technologies
Founded in 1994, AvL Technologies reached a huge milestone this year: 25 years of connecting the world with mobile satellite communications!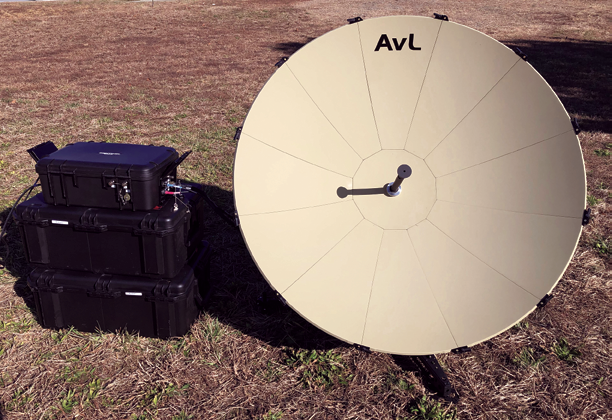 AvL Technologies' 1.35 meter manual ARSTRAT antenna.
From the company's humble beginnings — founded in Jim Oliver's garage as he tinkered together a custom solution at the request of BAF Communications — AvL Technologies has grown into a global mobile SATCOM industry leader.
What started as Jim's passion for solving problems and helping a former customer grew into a business, which then grew into a new passion for creating jobs in Jim's beloved adopted community of Asheville, North Carolina.
In 25 years, the company has outgrown several small industrial spaces to occupy two custom buildings with 100,000+ square feet of product development, manufacturing and testing space — and created an AvL Technology Park in the process.
The company's 300 skilled employees continually innovate and create new products, and find new ways to work with customers to solve challenging communications problems. The company has shipped more than 30,000 antennas, most of which are still in operation today.
___________________________________
From the outset, AvL has been an
engineering-led company. What this means
is that AvL products are engineered and
re-engineered to the point of
ultimate performance.
__________________________________
If you were to ask Mr. Oliver about these achievements, he would tell you that 25 years passed in the blink of an eye and the company is on a trajectory to continue growing, innovating and creating lasting jobs in Asheville.
The 25 Years milestone was celebrated during the entire year. The company's Sales and Marketing teams enjoyed hosting in-booth events at trade shows and made sure to reconnect with customers, business partners, vendors and competitors at every opportunity.
Company celebrations were held for employees and their families, with yet a few celebrations planned before the end of the year (as well as a surprise for Mr. Oliver).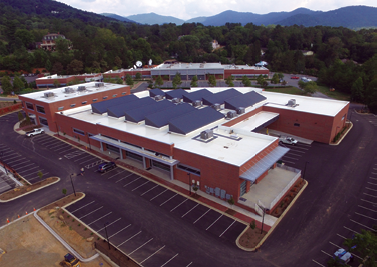 The AvL Technology Park.
Though AvL shipped 1,200+ antennas this year, the company's passion for product development did not slow. In 2019, the company embarked on several new products, many product improvements, new low-PIM and cyber security capabilities, and several ARSTRAT certification efforts.
AvL's product developments for U.S. Department of Defense (DoD) applications were numerous. The company continued its development of a Ka-band electronically steered array antenna (ESA), which is on track with respect to AvL's SBIR contract with the U.S. Air Force.
AvL incorporated enhanced cyber security protocols into the AAQ Antenna Control System this year for a specific military program, and the capability will be available by request to other customers soon. The company also integrated protected SATCOM modems as requested for key customers.
A next generation 1.2 meter, tri-band, flyaway tripod antenna, Model 1235-T, currently undergoing Inmarsat GX and ARSTRAT certification, was a priority.
AvL's engineering team built upon years of experience with 1.2 meter reflectors (the company's most popular aperture size) to design a robust, ultra-accurate and ultra-lightweight reflector for ARSTRAT operations.
The tri-band antenna is a modernized version of our Model 1035 terminal including an AAQ Antenna Control System, new packaging, an upgraded tripod and wideband Ka-band capability for operation with commercial Inmarsat GX and WGS.
AvL's new 85 cm. Model 824i and 1.2 meter Model 1224i flyaway antennas with two-case pack-ups have integral bonded cellular capability. The compact and functional designs enable either terminal to be set-up and operational in minutes by one person.
This is one of the many reasons these terminals have been selected for the FirstNet program and have been widely adopted for homeland security, law enforcement and public safety applications.
As part of the General Dynamics Mission Systems GBS solution, PathFinder Digital selected AvL to provide the 85 cm. Ka-/Ku-band flyaway antenna as part of the BAT-GBS-85 Terminal.
This robust terminal packs into two airline checkable transit cases and operates with GBS one-way wideband transmissions to support the timely delivery of classified and unclassified data and video products for mission support and theater information transfer.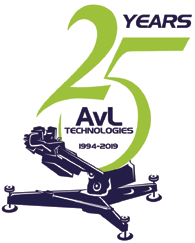 The terminal completed MIL-STD-810G environmental testing and late in the year received ARSTRAT certification.
Several new configurations of AvL's Family of Integrated Terminals were developed in 2019. A lightweight weight version of the 1.35 meter tri-band terminal was selected for ARSTRAT certification to support the ISR Stingray program by Sigma Defense. Now in Phase 3, the 1.35 meter terminal is expected to be certified by year-end.
Two of AvL's larger trailer-mount antennas, sized at 2.5 and 3.8 meters, received design upgrades to operate with multi-carrier low-PIM X-band operation and EMI/EMC hardening. The 2.5 meter antenna also completed Ku-band certification testing by the GVF.
AvL was selected for important refurbishment and modernization programs in 2019. In doing so, the company is enabling the warfighter to use modernized equipment at a significantly lower cost than for new equipment.
Modernization efforts include adding the AAQ Antenna Control System, new RF equipment and the latest technology modems.
From the outset, AvL has been an engineering-led company. What this means is that AvL products are engineered and re-engineered to the point of ultimate performance. And sometimes re-engineering comes in the forms of improving parts of the antenna that are often overlooked but have a significant impact on performance.
One of those parts is the latches that hold together AvL's segmented reflectors. Latches are critical parts as they can contribute to the stiffness of a reflector or cause it to sway. They can impede reflector pack-up, cause damage to other reflector segments while packed, or nestle so as to hold reflector segments safely within a case.
During 2019, AvL's engineering team relentlessly pursued improvements to several types of latches and made monumental breakthroughs. Though difficult to describe, the improvements have made AvL's reflectors even higher performing, if that's possible.
To see proof in action, stop by AvL's booth at the upcoming SATELLITE 2020 show and ask one of our engineers to show you just how cool latches can be.
www.avltechnologies.com

Krystal Dredge is the director of marketing for AvL Technologies. Krystal has 15+ years of product marketing experience in satellite and wireless communication, and worked at Honeywell and EMS Defense & Space Systems prior to joining AvL in 2012. She holds a BSJ degree in Journalism from the University of Kansas and an MBA from Wichita State University.
---
Blue Canyon Technologies
For the smallsat industry, 2019 was a year of not only prolific growth, but also one that demonstrated the many reasons why the sector is primed for success in 2020 and beyond.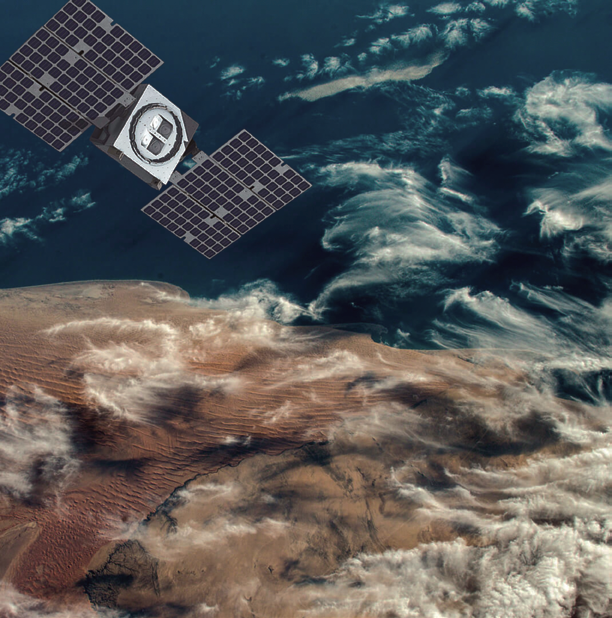 Advancements in technology; increased innovation; competitive economics and a growing demand from a broad variety of verticals and government agencies have resulted in a thriving smallsat economy.
This economy is further reducing barriers of entry to the space industry, as well as enabling many of today's most promising next-generation scientific and commercial innovations.
By demonstrating increased value, versatility and performance, the small satellite category is posed for more growth in 2020 and long after, in sectors that include weather prediction, defense and scientific research.
Here's a look at a few of the advancements in smallsat technology during 2019:
More Precise, Immediate Weather Prediction
For decades, an average weather satellite typically had revisit time of about five times per day, providing meteorologists with somewhat up-to-date readings for weather forecasting. Current innovation in the field is seeing the potential for this number to shrink — and
shrink significantly — to the benefit of many end customers as large LEO constellations become economically viable and drive down revisit times.
For example, in 2019 Blue Canyon Technologies (BCT) began building the smallsat bus critical to PlanetiQ's "GNSS-RO" mission, designed to demonstrate the use of Radio Occultation (RO) technology to significantly improve global weather forecasting.
___________________________________
Smallsats provide a lower-cost, compact
solution to demonstrate advanced methods
for understanding the space environment to
benefit a range of systems and end-users that
depend on a reliable space infrastructure.
__________________________________
This game-changing, even life-saving, weather forecasting technology offers the size, strength and stability PlanetiQ needs to accomplish their mission goals and change the way we monitor and forecast weather systems moving forward.
Once fully operational and broadly deployed, such constellations could potentially make five-to seven-day forecasts as accurate as one-day forecasts.
BCT also partnered with TEMPEST-D, the NASA Earth Venture technology demonstration mission that performs science-quality global measurements of water vapor, clouds and precipitation using a highly-precise, five-channel millimeter-wave radiometer that fits in a 6U cubesat.
The technology, used most recently in tracking and monitoring applications for Hurricane Dorian, revealed rain bands in four layers of the storm, showing where the strongest convective storms within the hurricane were located.
However, the benefits of better weather forecasting and prediction extend beyond storm prediction and safety. Advancements in weather technology also benefit a broad range of industries, for example, trucking and delivery services.
Given current limitations, fleet managers and drivers can only plan so well in advance for longer trips. If they encounter unforeseen storms and weather patterns that can't be predicted with current weather satellite technology, they may have to re-route, costing them time and fuel
Reliable Support for the Defense Sector
Low Earth Orbit (LEO) technologies and applications remain relatively untapped territory for advancements in defense, and small sats are poised to continue unlocking new opportunities in the sector.
For example, Viasat's Link 16 mission, partnering with the U.S. Air Force Research Laboratory (AFRL) Space Vehicles XVI, is pilot testing the first-ever, Link 16-capable, LEO spacecraft. Using a 12U cubesat, the pilot project will test the feasibility of using small satellites in LEO to relay more and better information to units in the field.
By demonstrating Link 16's ability to operate in a space environment using smallsats, the U.S. military can gain Beyond-Line-Of-Sight (BLOS) tactical advantages on the battlefield and, ultimately, keep our troops safer.
DARPA and the U.S. Air Force's (USAF) "Blackjack" program is another example of smallsats helping improve military space communication. The program leverages an ESPA-class microsat for Blackjack and incorporates a commoditized FleXbus spacecraft architecture.
Ultimately, with these technologies, the Blackjack program aims to develop and demonstrate the critical technical elements of a global high-speed LEO network platform that enables highly networked, resilient, and reliable Department of Defense (DoD) payloads.
Nimble, Scalable and Affordable Scientific Demonstrations
As cubesats are smaller and quicker to bring to market and present significantly better economics compared to conventional satellites, the smallsat industry in 2019 demonstrated to a range of industries and organizations the potential of conducting rapid demonstration missions at a cost-effective price.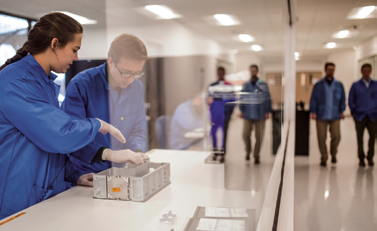 Take, for example, the MIT Lincoln Labs' CubeSat Agile MicroSatellite (AMS) mission, which will use a 6U cubesat to demonstrate the potential of low-altitude cubesat performance. Funded by the USAF, the mission will refine the framework for conducting rapid space experiments.
This first-of-its-kind mission will demonstrate that a cubesat can operate and send data from a very low altitude. The AMS will initially launch to an altitude of 500 kilometers and then use a propulsion system to gradually lower its orbit to determine the lowest-possible altitude for a cubesat to collect and transmit data.
By demonstrating cubesat performance at such low altitudes, the USAF and others will be able to leverage the technology to conduct more rapid, less expensive space missions.
Smallsats are also being used for NASA's HaloSat mission, the first ever, astrophysics-focused, cubesat mission, which is being used to increase understanding of mass distribution in galaxies by bounding how much certain particles, called baryons, contribute.
The mission is mapping soft X-ray oxygen line emissions across the sky in order to constrain the location and distribution of hot gas in the
Milky Way.
Another great example is the Naval Research Laboratory's combined initiative between the U.S. Department of the Navy and the UK Ministry of Defense for a demonstration mission called CIRCE. CIRCE, which stands for Coordinated Ionospheric Reconstruction CubeSat Experiment, will use two 6U cubesats flying in a tandem LEO formation to measure the ionosphere and radiation environment space from multiple vantage points.
As the day-to-day structure and density of the ionosphere can vary depending on the sun's activities, and because space weather affects satellite communications and radar, a thorough understanding of the environment is essential to commonly used satellite infrastructure including GPS and communications systems.
Smallsats provide a lower-cost, compact solution to demonstrate advanced methods for understanding the space environment to benefit a range of systems and end-users that depend on a reliable space infrastructure.
Of course, these missions are just a few of many examples from the last year and signify the tip of the innovation iceberg. Approximately 8,600 smallsats will be launched in the next decade, with a range of potential implications in additional fields like telecommunications, Earth Observation (EO), information, and more, according to a report from the research and analysis firm, Euroconsult.
If 2019 was any indication, it's clear that 2020 will continue to see rapid progression in the smallsat industry, serving more versatile and critical functions than ever before.
bluecanyontech.com

Josh Duncan is the Business Development Lead at Blue Canyon Technologies, focusing on pre-sale systems engineering, customer support, sales, and business development. Josh has held multiple roles at BCT leveraging more than 15 years of experience in the industry and supporting the company's growth from 30 to 200+ employees. He is passionate about BCT's contributions to New Space and enabling customer science and innovation.
---