Factual broadcaster Discovery Networks is planning for 4K, otherwise known as UHDTV.
J.B. (Jean-Briac) Perrette, the president of Discovery Networks International, was asked where Discovery stands on 4K (and perhaps even 8K)—and the answer was the company is firmly backing the new technology.

"Discovery's short answer is that we have always reflected what our viewers and fans want, which is—sometimes—more like the 'bleeding edge' of technology. We were the first in pay-TV, the first in HD, even the first in 3D, although we don't talk so much about that technology today. That evolution is part of us. Now we all know that some of these experiments didn't quite turn out the way we had expected, but this is part of that experience. Some things don't end up being for mass market consumption. So, my short answer is that we are going to be doing more and more in 4K. We think this is important for us, the brand, the company, and the archive."
J.B. added that sport is also important in 4K. Discovery now controls Eurosport and, with it, the European TV rights to the Olympic Games through 2024 (the UK and France have rights for 2016 and 2020). Eurosport paid 1.3 billion euros for those rights.
"On the sports side, we see a growing shift towards IP distribution. However, for sport and the brand you are going to see, that will keep us busy with 4K, and probably 8K, and then whatever comes after that. We lead in what we do, and it all goes back to that evolution I mentioned. I certainly see higher quality video images playing an increasing role in the years ahead."
This hints that there may well be a reversal of the decision by the International Olympic Committee (and their host broadcast unit) not to cover next year's Rio games in 4K.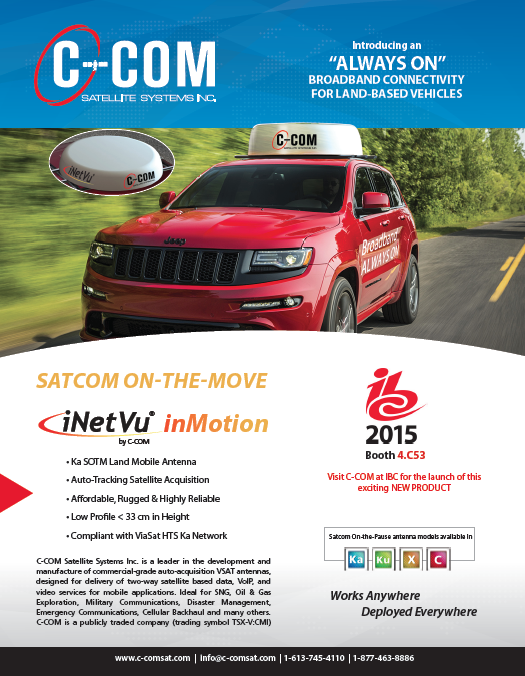 Perrette has been in post since January of 2014 and has driven the European division dramatically forward during that period, which culminated in Eurosport's move to cover the Olympics. He has continued the expansion that followed the acquisition of SBS's Nordic channels (acquired from ProSieben/Sat-1). A clue as to its sports expansion plans was clear when Perrette appointed the former Co-CEO of sports rights specialists MP & Silva Group, Peter Hutton, to the company.
Indeed, Discovery is very much on a roll, with the International division contributing more than 50 percent of the profits to the parent company last year. This will grow, J.B. said.
"We're in a period of enormous consumer and technological change in the media business. Discovery as a company is in an equally exciting and important transformation of our business that reflects these changes. We totally embrace these changes.
"While we admit that we don't have all of the answers, the evolution of this 30 year company from a single channel, single country, pay-TV programmer to an average of 10 channels in some 220 territories around the world is amazing. And then having moved into multi-genre programming, including fiction, kids, and now sports, as well as moving from pay-TV exclusive, to pay-TV plus FTA, as well as including OTT, shows that the evolution continues—we are ready for more."
Discovery has certainly grown, from that single channel founded by John Hendricks (with a little help from the USA's cable players, including John Malone) to the behemoth of today. While the BBC manages its small portfolio of channels with some 20,000 staff, Discovery's global pay-role is barely 7000.
"My predecessors in this chair, including John Hendricks and our leader David Zaslov, our Board and international management and the teams we have in place, with some 7,000 people working directly for the company—they are the one's responsible for the company's success and for the transformation that's taking place. They all deliver a lot of credit for getting us where we are today. But our flagship brand—the core channel is never forgotten. What we are doing today is very faithful to the core brand which is to try and be curious and embrace what we don't know and to try and figure out for all our benefits how we shape the world ahead. That curiosity drives us, and runs through our veins."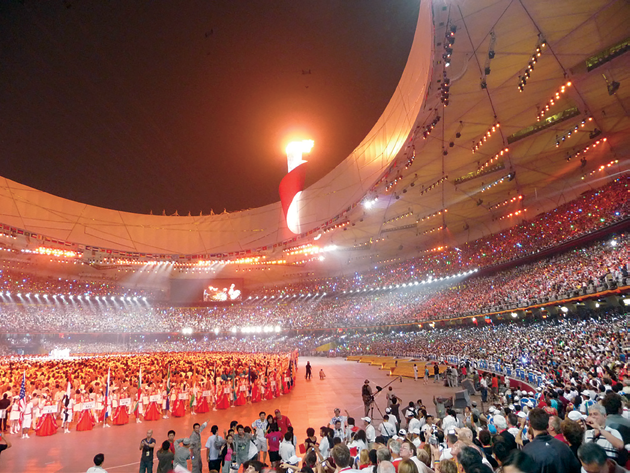 Asked whether paying one billion dollars for sports would impact on Discovery's documentary and factual investments, Perrette was unequivocal: "Absolutely not. The simplest and cleanest answer is 'no'. We look at moving into sport in the opposite way. The opportunity now, especially because of the access to the Olympic archive, is to tell stories. We can look at the thousands of hours of material available and gathered over the years. We'll be putting more work into telling these legacy stories that go far beyond the usual two-and-a-half weeks of the Olympics themselves that occur every four years—we'll have much more Olympic programming in the full broadcast calendar. And, as these world-class athletes are competing in major events outside of the Olympic Games themselves, we will have more locations and opportunities throughout the year to amplify and tell their stories.
"We have the content story and we are spending more time with the International Olympic Committee (IOC) discussing this and will continue to do so in the months and years to come. Then there's carriage of the IOC's Olympic Channel, which is part of the agenda for 2020. How they intend to take the channel idea forward is an important question for them, but it isn't geared for linear carriage and is more of an online proposition. However, there are ways of collaborating on the story telling and how we all pull out those wonderful nuggets, the rich parts of the story, that's what we want to help with.
"Let's put aside genres for a moment and look at that common DNA. From Day One, when this company started our absolute prime focus, we have been able to find great characters and marvelous, factual stories. We have always tried to tell those stories in the most authentic way possible. Think of how we have diversified over the years, especially to programming for kids—by the way, we operate the Number One kids' channel in Latin America. We have evolved to telling those stories in broader-based entertainment platforms, such as SBS, and broader still into what is arguably the most dramatic non-fiction content that exists—sports. When you look at that sort of evolution, it is not quite as dramatic or as radical a shift as you might think. This is a true evolution and we want to stay rooted in the way we started: great stories, great characters, and stories that we can tell on a global basis."
J.B. said sport was also good for stories—"Sport has great stories. The speed at which someone might run 100 meters, or makes a great ski jump, are unbelievably impressive and become so much more engaging due to the way TV tells the story not only of the achievement, but also what is behind that success. How the barefoot athlete trained in Kenya or Ethiopia and what we think we can do with unique stories such as those is how to inspire viewers in our kids channel. We try to emote with the person who trained in their bare feet, or couldn't afford proper shoes, or who trained in truly challenging circumstances. That storyline is why we watch and why we become so very involved in the drama of the moment and why we can become as emotional as the competitor when we watch such events."
The Expansion Drive Is Far From Over
"We are a big company, with enormous global scale, but we like to think small. We are truly local in many, many of our markets around the world. In some markets, we have a modest share of viewership—in some places, just a single digit share—but we are there and can, therefore, only grow. We have staff in most of these markets and each and every one of them is tasked with looking and understanding that market and coming back to us if and when they note an opportunity. We are about growing our audience, on TV across all its forms, online, on mobile, on all platforms. This is a hugely exciting opportunity for us. As to specific regions, in July we hired a new leader for our Asian business as we think we can do a lot more in that part of the world. The same is true of Latin America, parts of Europe and Africa."
Discovery is famous for its global 'special', where satellite links the planet for an hour or two of shared experience. It might be an underwater feature, or something with Cleopatra in its title, or more recently, Nik Wallenda's hair-raising 2013 stroll across the Grand Canyon. Discovery carried that exciting event live, and then handled the follow-up, also live, when he walked between two Chicago skyscrapers. Perrette said we'll see much more.
"In a world of growing platforms, and more and more options for viewer's leisure viewing time, such fragment the audience and then the need for 'event' television becomes quite important. Such is much more than the regular linear stream and we have been able to create these valuable moments.
"There is still something special about a global event on Discovery and what changes that event onto a massive scale, all well worth the investment. These events are unique to us and really important in gaining not just a large audience, but also new viewers for Discovery. These major events work for our marketers to present a platform and a place to obtain timely exposure to the product and our output. They are important for our distributors. Big event TV is increasing and is yet another reason why the sports genre is so interesting."

Senior Contributor Chris Forrester is a well-known broadcast journalist and industry consultant. He reports on all aspects of broadcasting with special emphasis on content, the business of television and emerging applications. He founded Rapid TV News and has edited Interspace and its successor, Inside Satellite TV since 1996. He also files for Advanced-Television.com. In November of 1998, Chris was appointed an Associate (professor) of the prestigious Adham Center for Television Journalism, part of the American University in Cairo (AUC), in recognition of his extensive coverage of the Arab media market.
---