Mr. Ramaswamy leads the International Division at Hughes, which provides satellite broadband equipment and services for network operators, enterprises and consumers outside the United States both directly and through subsidiaries in Europe, India and Brazil.
---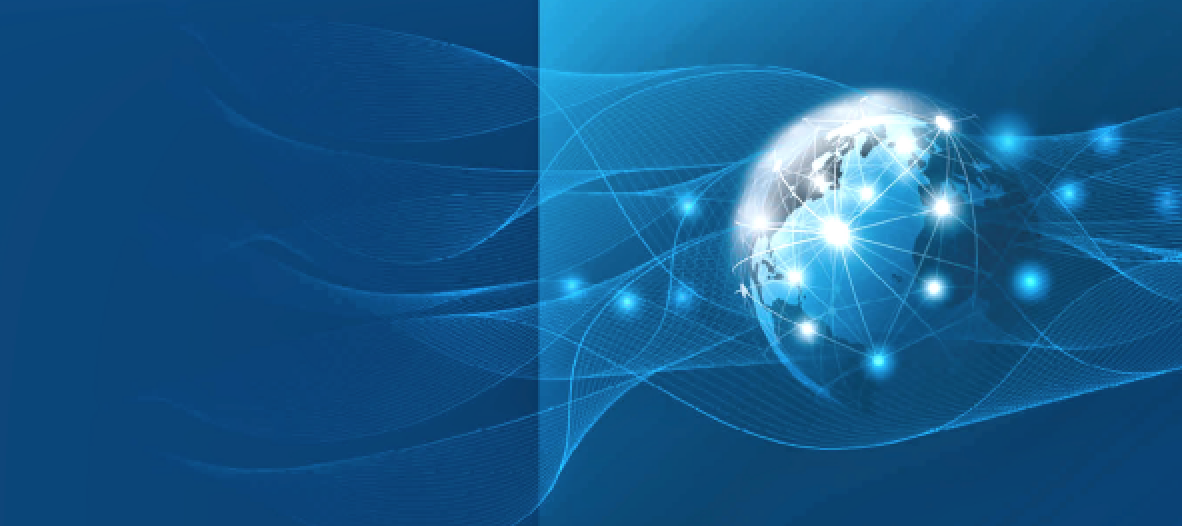 ---
Mr. Ramaswamy started his career at Hughes as a software engineer and has held several positions in engineering, operations, marketing and sales. Prior to his current position, he was senior vice president of international sales and marketing.
Mr. Ramaswamy holds a Bachelor of Science degree in Electrical Engineering from the University of Madras in India and a Master of Science degree in Electrical Engineering from the University of Texas, Arlington.
Mr. Ramaswamy, what is the Hughes strategy in Latin America? What are your objectives there?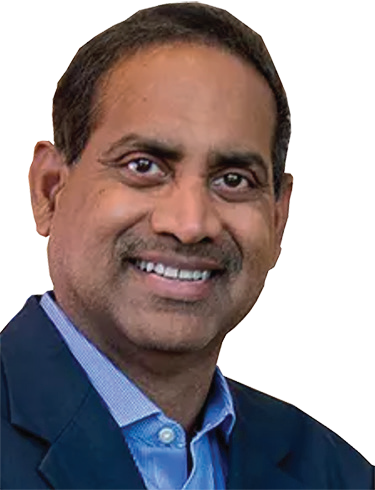 Ramesh Ramaswamy
Ramesh Ramaswamy
Our strategy in Latin America is to leverage our vertically integrated offerings to connect people and organizations across consumer, enterprise and government markets. This includes our JUPITER™ satellite fleet that delivers high-throughput Ka-band capacity across the region, our technology portfolio of JUPITER System ground equipment that operators leverage for their own satellite solutions and our consumer service offering, HughesNet®, as well as our enterprise managed network services. These are both full-service offerings that encompass equipment, satellite and terrestrial transport as well as network management and optimization.
How is Hughes helping bridge the digital divide in the region?
Ramesh Ramaswamy
We're helping to bridge the digital divide in Latin America in three ways. First, our subscription based HughesNet consumer satellite internet service provides broadband to households and small businesses throughout Brazil, Chile, Colombia, Ecuador, Mexico and Peru.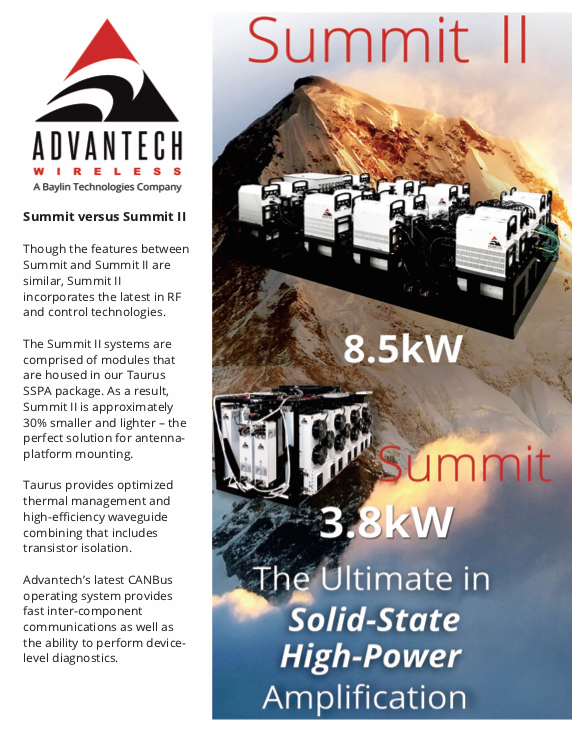 Many of these customers live in rural areas where they don't have access to terrestrial or wire-line connectivity. WecurrentlyserveseveralhundredthousandHughesNetsubscribersinthesecountries.
Second, we know that one of the primary drivers of the digital divide is cost — not everyone can afford the monthly fee to have service to their home. That's why we offer Community Wi-Fi hotspots as another way to help connect the unconnected.
This shared access solution is simply a VSAT (Very Small Aperture Terminal) with Wi- Fi equipment that extends the satellite internet signal across a 50- to 80-meter radius.
Once a site is deployed and set up with the hotspot, anyone within the footprint can access high-speed internet using a Wi-Fi-enabled device. We've helped establish thousands of these Community Wi-Fi locations across Latin America. In some situations, the government funds these projects to offer free Wi-Fi; in others, we help empower local merchants to run their own hotspots and earn extra income by selling internet access on a per-use basis to their neighbors and customers.
The third way we help bridge the digital divide is with cellular backhaul for Mobile Network Operators (MNOs) to extend their services to hard-to-reach customers. For many people in rural communities throughout Latin America, their smart phones are their lifeline — and our JUPITER System helps operators extend their service to connect more subscribers in places where land-based backhaul is not feasible.
What are the specific benefits of Community Wi-Fi? What led to that innovation?
Ramesh Ramaswamy
The idea for Community Wi-Fi actually came from our customers. We noticed that there was unusually high usage at a HughesNet subscriber's home in Brazil, only to discover that the customer was sharing their internet access with their neighbors! We thought that was a pretty good idea and, today, more than 50,000 Community Wi-Fi hotspots around the world are powered by Hughes satellite equipment.
As for the benefits, Community Wi-Fi is great way for governments to offer low- or no-cost internet access to small groups of people in schools, community centers, government sites, shops and small villages. It comes with a lot of flexibility to fit different use cases. For instance, a school might use it for teachers and students during the day and then open up access to the local community after school hours. In one small village in Mexico, one of our hotspots is the sole internet connection for 70 homes.
Our Hughes Express Wi-Fi comes with a back-end system to manage the service and sell it to users on a prepaid basis — we have more than 2,500 Express Wi-Fi hotspots throughout Latin America. Each of these is a win-win for the shopkeeper and the community.
---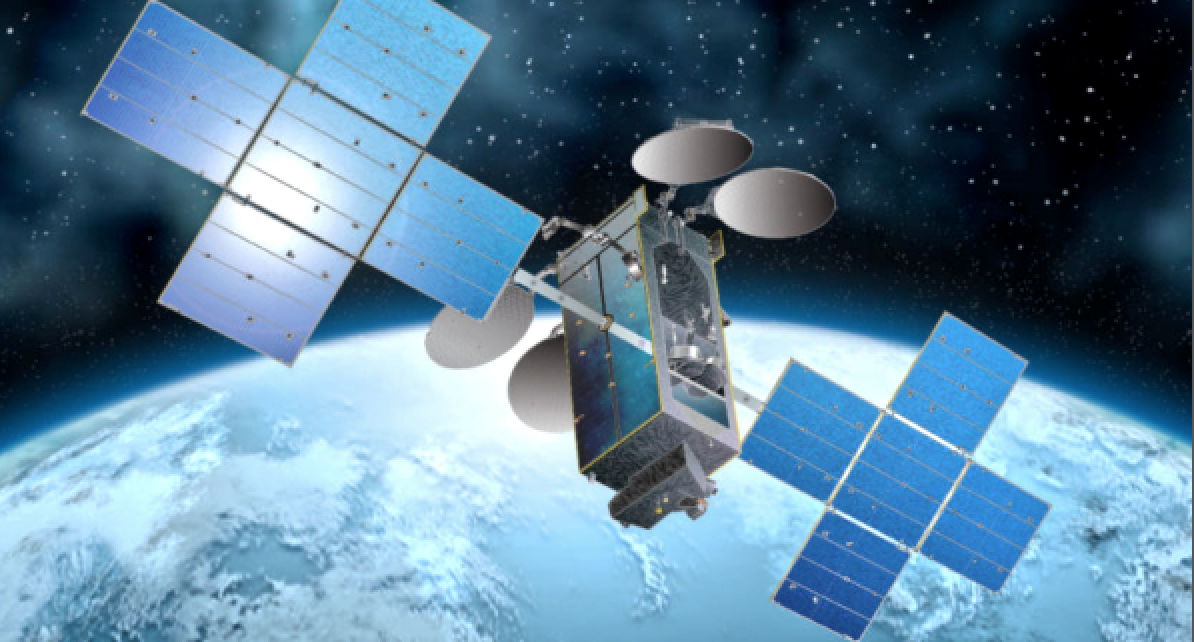 Artistic rendition of the Hughes JUPITER-3 satellite, courtesy of manufacturer Maxar
---
By the way, we recently made a pledge as part of the ITU Partner2Connect Digital Coalition to invest more than $2 million in deploying another 2,000 Express Wi-Fi hotspots in the region through 2024.
Mr. Ramaswamy, please explain to us more about the managed services you offer enterprises in Latin America.
Ramesh Ramaswamy
We talk a lot about connecting the unconnected, because that is central to who we are and what we do; however, our core, when you think about it, is really on the enterprise side. We sold the first VSAT system to Walmart in the 1980s — and that was a managed enterprise network.
Today, we manage over half a million enterprise network sites globally — including more than 50,000 SD-WAN networks, and some networks are as large as 3,500 sites. Even our HughesNet network, with more than a million end points, is an enterprise network. This is why Hughes is a leading managed services provider – or MSP – recognized by firms like Gartner and Frost & Sullivan.
For customers in Latin America, we offer a full range of enterprise managed network services — from managed broadband solutions and managed VOIP to sophisticated managed software-defined wide area networks (SD-WAN). With these offerings, we do it all — network design, hardware procurement, network deployment, security services, help desk and network operation and optimization.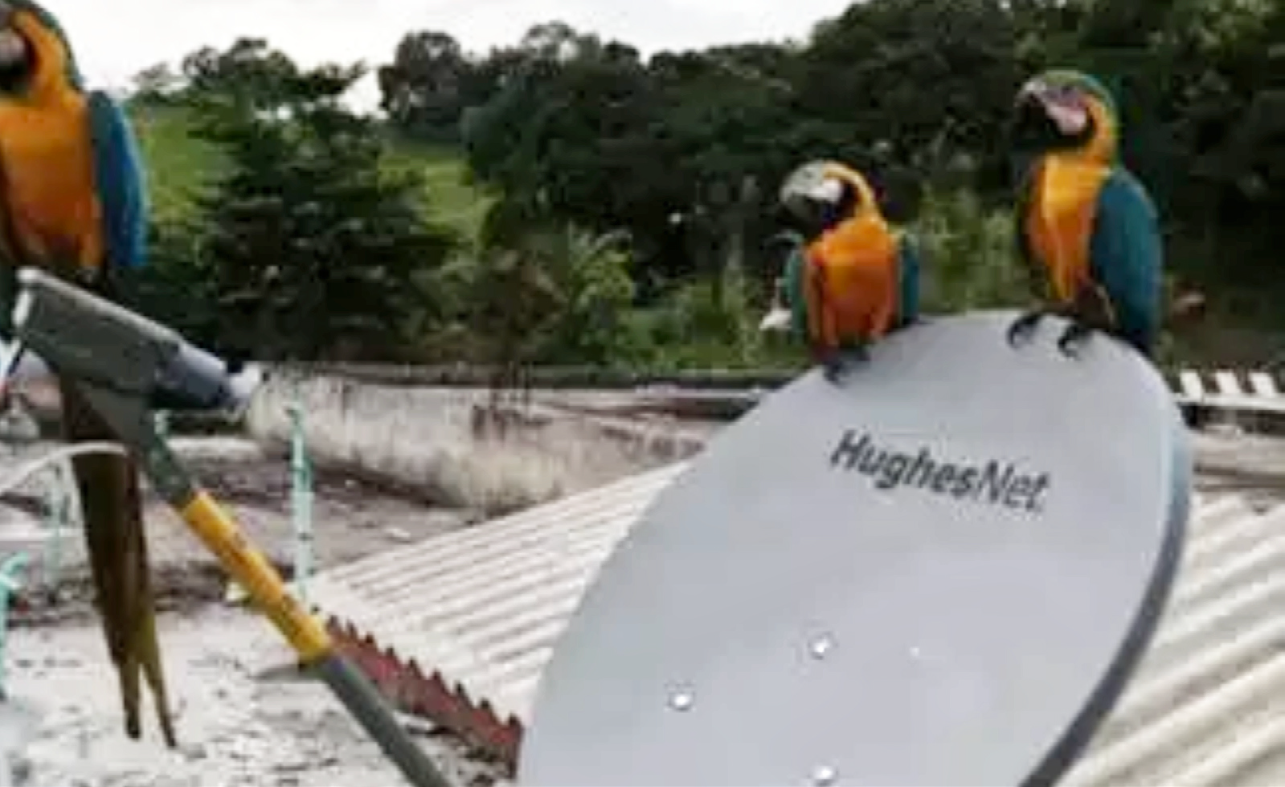 We also have agreements with hundreds of carriers of all types, so we can bring the best transport to each location in an enterprise network with all the necessary Service Level Agreements (SLAs) and outsourced "as-a-service" support. Our enterprise customers in the region span the transportation, government, energy sectors and more.
What is the roadmap for 5G in Latin America, and what role does Hughes play?
Ramesh Ramaswamy
5G networks in Latin America are not as far along as other markets, but we can assume that they will follow the same path as every other "G" — first in dense, urban areas that providers can easily serve and then, gradually, expanding to more rural regions. Until then, for many areas of Latin America, the road to 5G starts by first getting customers onto 3G and 4G networks. Here, Hughes helps by supplying mobile backhaul by satellite so operators can extend their network reach. When operators select our ground platform for satellite backhaul, they get a clear roadmap to 5G as the JUPITER System has been validated and tested to interoperate with a 5G open radio access network system in line with 3GPP standards-based, standalone deployment. When the time comes for an operator to make the jump to 5G, the JUPITER System can help them make the switch with a simple, software update.
Hughes is a OneWeb partner; what is the opportunity for LEO service in Latin America?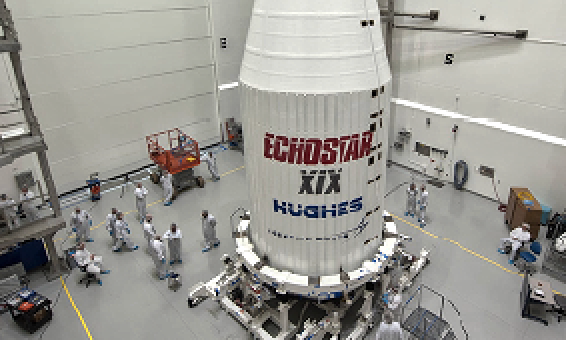 Ramesh Ramaswamy
Yes, Hughes and OneWeb have a close partnership. We've been invested in OneWeb since the start and we're also a technology provider and a distribution partner. We've engineered the core modules for the user terminals and the gateways for the system — giving us insight and expertise about the OneWeb system that no one else in the industry is able to deliver. We've also developed our own electronically steerable antenna (ESA) for OneWeb, with some unique and exceptional features — including no moving parts. As OneWeb service comes online across Latin America, we plan to deliver LEO solutions to our enterprise and government customers in the region as a part of multi-transport and SD-WAN solutions for primary, back-up and even tertiary network connectivity.
The new JUPITER 3 satellite will cover the Americas – how will it augment your strategy in the region?
Ramesh Ramaswamy
We're excited about JUPITER 3 — it's currently under construction at Maxar and we are on track to launch in the early part of 2023. JUPITER 3 is a large, multi-spot beam satellite that will bring more than 500 Gbps of capacity over North and South America. It will double our entire Ka-band fleet and bring higher speeds and more capacity where we know our customers need it. We'll be able to connect more customers, more enterprises across our markets.
Mr. Ramaswamy, please tell us what caused you to consider this industry as your career path, and Hughes in particular?
Ramesh Ramaswamy
I selected this industry and Hughes together when I completed my Masters in Electrical Engineering at the University of Texas. Satellite engineering seemed exciting, and I liked the people I met at Hughes, so I took the job as a software engineer.
From there, I've really enjoyed the culture and the people, and I've done lots of different things in the business — from software, to network engineering to systems engineering, and then I got into marketing and sales. I've had a great opportunity to experience the breadth of this industry, working with customers around the world and the best and brightest engineers in the business.

Hughes stands apart due to the company's innovation, integrity and genuine desire to do good in the world. Those characteristics are evident with the most senior leadership and all my colleagues in Latin America and around the world.
www.hughes.com
---