Ten satellites a launching — SpaceX Sends Ten Iridium NEXT satellites to orbit...
SpaceX's launch was a classic — on time and all conditions were at optimum levels — to send off Iridium Communications' fourth set of 10 Iridium NEXT satellites on a Falcon 9 rocket from Vandenberg AFB in California.
There are now a total of 40 Iridium NEXT satellites in LEO (Low Earth Orbit). The Falcon 9 rocket first stage being used in this launch was previously flown during Iridium's second launch, which successfully occurred in June.
The operational Iridium constellation is comprised of 66 satellites divided into six polar orbiting planes with 11 satellites in each plane.
Destined for Iridium orbital plane two, nine of the 10 Iridium NEXT satellites deployed during this launch will immediately go into service following rigorous testing and validation.
The remaining satellite will undertake a nearly year-long journey to orbital plane one, where it will serve as a spare satellite.
To date, three Iridium NEXT launches carrying 10 satellites each have been completed. This fourth launch will bump the total number of new Iridium NEXT satellites on orbit to 40 in number.

Iridium has contracted with SpaceX to deliver 75 Iridium NEXT satellites to orbit, 66 operational and nine on-orbit spares, through a series of eight launches.
Iridium NEXT is the company's $3 billion, next-generation, mobile, global satellite network scheduled for completion in 2018.
These new satellites are replacing the company's existing global constellation in one of the largest technology upgrades ever completed in space.
The network represents the evolution of critical communications infrastructure that governments and organizations worldwide rely upon to drive business, enable connectivity, empower disaster relief efforts and more.
According to the company, the Iridium NEXT satellites will enable and introduce new services such as the company's next-generation broadband service, Iridium CertusSM.
www.spacex.com
www.iridium.com
---
Four SSTL-built Galileo satellites launched by Arianespace
The launch was a "go" on an overcast day from the Spaceport in French Guiana as the last launch of 2017 — VA240 — was successful for Arianespace with the latest cluster of four Galileo spacecraft heading to orbit.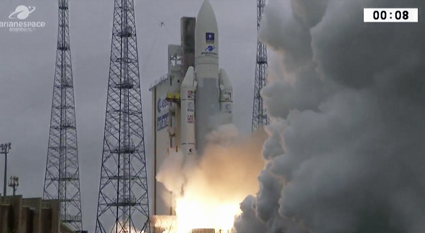 The Ariane 5 was used to transport the latest additions to Europe's civilian-run satellite navigation constellation.
2017 was to be remembered, as that was the year that included a shutdown of the Arianespace facility due to political unrest. This launch was the 11th launch of the year, and the sixth Ariane 5 liftoff from the Guiana Space Center (CSG) in French Guiana during 2017.
The satellites had a liftoff mass of approximately 715 kg. each, and will be injected into a Medium Earth Orbit (MEO) at an altitude of 22,925 kilometers. To achieve this goal, the Ariane 5's storable propellant upper stage performed two burns during the mission.
As with the workhorse Ariane 5 launcher itself, the multi-passenger dispenser for the four Galileo satellites was developed and built by ArianeGroup.
Flight VA240 marks the second time that Arianespace is using the Ariane 5 ES and dispenser system to orbit payloads for Europe's satellite navigation system, following other flights that employed medium-lift Soyuz vehicles carrying two Galileo spacecraft per mission.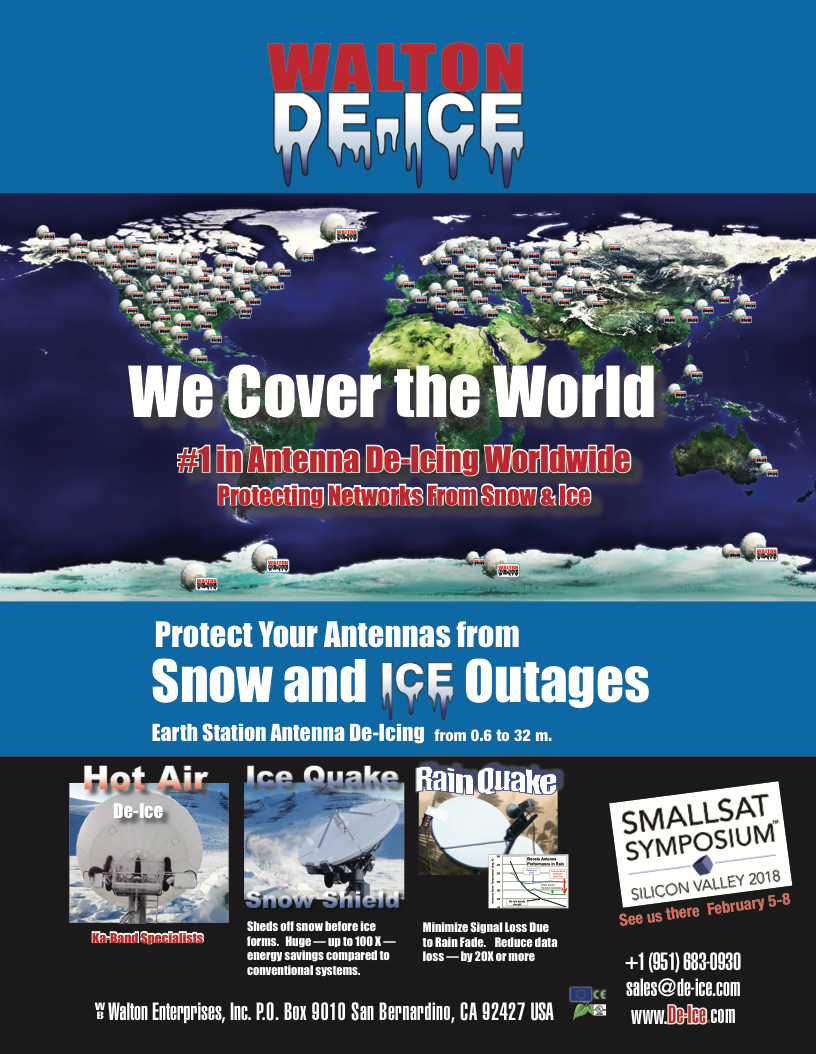 Flight VA240 closed out Arianespace's 2017 launch activity, which involved 10 flights from the Spaceport: five performed with Ariane 5, three using the lightweight Vega and two with the medium-lift Soyuz.
Flight VA2450 was performed on behalf of the European Commission under a contract with the European Space Agency (ESA).
For the second time, an Ariane 5 ES version will be used to orbit satellites for Europe's own satellite navigation system. At the completion of this flight, designated Flight VA240 in Arianespace's launcher family numbering system, 22 Galileo spacecraft will have been launched by Arianespace.
The launch vehicle was an Ariane 5 ES version, which has an upper stage powered by the re-ignitable Aestus engine, already successfully deployed for the launches of all five European ATV space freighters as well as for the launch of four previous Galileo satellites in November of 2016.
The launch performance of this Ariane 5 ES was 3283 kg. (including 2855 kg for the satellites) to a circular orbit at an altitude of 22,922 km. — four satellites of around 714kg each. A 428 kg. dispenser system, specially developed and built by ArianeGroup for the Galileo launches, was used for orbit injection of the satellites.
"2017 has been a perfect year for Ariane 5, which has beaten its own record with its 82nd consecutive successful launch since 2003. These four new Galileo satellites put into orbit testify once again to the unparalleled reliability of Ariane 5, which has already benefited the development of Ariane 6. I would like to thank ESA and the European Commission for having entrusted our subsidiary Arianespace with this emblematic mission, and to be the first to have decided to get on board Ariane 6, entrusting it with the launch of the next Galileo satellites from 2020," said Alain Charmeau, CEO of ArianeGroup.
Ariane 5 ES will launch four more Galileo satellites in 2018 before the rocket is replaced by the Ariane 6.
Two twin-booster Ariane 62s, equipped with the re-ignitable Vinci engine is scheduled to place four new satellites into orbit between the end of 2020 and mid-2021. This decision was made official in a contract signed last September by Arianespace and ESA on behalf of the European Commission (DG GROW) and the European Union.
As the industrial lead contractor for development and operation of the Ariane 5 and Ariane 6 launchers, ArianeGroup coordinates an industrial network of more than 600 companies in 13 European countries, including more than 350 Small and Medium Enterprises.
ArianeGroup oversees all industrial activities, from the performance improvements and studies necessary for Ariane 5 up to its production, the provision of data or software specific to each mission, as well as marketing activities via Arianespace. This chain includes equipment and structures, engine manufacturing, integration of the various stages, and finally launcher integration in French Guiana.
Surrey Satellite Technology Ltd (SSTL) celebrated the twin achievements of a successful lift-off of 4 Galileo satellites from Kourou in French Guiana today, and the start of production of a third batch of navigation payloads for the Galileo Constellation. The new contract, signed with long-term partner OHB System AG, is for another 12 navigation payloads – adding to the 18 payloads already in-orbit and completing the constellation.
As with the previous Galileo contracts, SSTL in its capacity as payload provider is responsible for the design, construction and test of the navigation payload panels which are based on European-sourced atomic clocks, navigation signal generators and high power traveling wave tube amplifiers.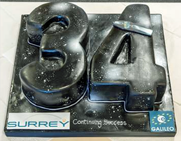 In addition, SSTL manufactures the electrical harnesses and electronics to interface the payload to the satellite platforms and provides in-orbit verification support.
SSTL was selected to supply the navigational payloads for the first 14 Galileo Full Operational Capability satellites, in partnership with prime contractor OHB System AG of Germany, in January 2010.
In 2012, the OHB-SSTL partnership was awarded a second contract to supply a further 8 spacecraft for the program and earlier this year the Batch 3 contract was again awarded to the OHB-SSTL partnership.
To mark the occasion SSTL staff in Guildford gathered for a slice of celebratory cake, a long-standing tradition at SSTL where cakes have fueled many previous test campaigns and 50 previous mission launches.
---
Weather forecasts to forever change, thanks to the launch of NOAA's JPSS-1 by ULA and NASA
NOAA's first of four highly advanced polar-orbiting satellites, equipped with next-generation technology and designed to improve the accuracy of U.S. weather forecasts out to seven days, was launched on November 19, 2017, from Vandenberg Air Force Base, California, at 1:47 a.m.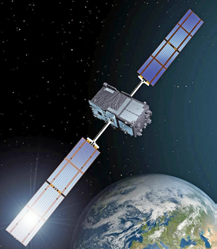 Approximately 63 minutes after launch, the solar arrays on
JPSS-1 deployed and the spacecraft was operating on its own power. JPSS-1 will be renamed NOAA-20 when on orbit. Following a three-month checkout and validation of its five advanced instruments, the satellite will become operational.
"Launching JPSS-1 underscores NOAA's commitment to p— greater confidence in weather forecasts up to seven days in advance, including the potential for severe, or impactful weather," said Stephen Volz, director of NOAA's Satellite and Information Service.
JPSS-1 will join the joint NOAA/NASA Suomi National Polar-orbiting Partnership satellite in the same orbit and provide meteorologists with observations of atmospheric temperature and moisture, clouds, sea-surface temperature, ocean color, sea ice cover, volcanic ash, and fire detection.
The data will improve weather forecasting, such as predicting a hurricane's track, and will help agencies involved with post-storm recovery by visualizing storm damage and the geographic extent of power outages.
"Emergency managers increasingly rely on our forecasts to make critical decisions and take appropriate action before a storm hits," said Louis W. Uccellini, director of NOAA's National Weather Service. "Polar satellite observations not only help us monitor and collect information about current weather systems, but they provide data to feed into our weather forecast models."
JPSS-1 has five instruments, each of which is significantly upgraded from the instruments on NOAA's previous polar-orbiting satellites.
The more-detailed observations from JPSS will allow forecasters to make more accurate predictions. JPSS-1 data will also improve recognition of climate patterns that influence the weather, such as El Nino and La Nina.
The JPSS program is a partnership between NOAA and NASA through which they will oversee the development, launch, testing and operation all the satellites in the series.
NOAA funds and manages the program, operations and data products. NASA develops and builds the instruments, spacecraft and ground system and launches the satellites for NOAA.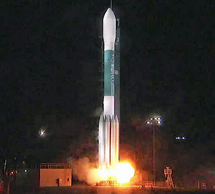 JPSS-1 launch management was provided by NASA's Launch Services Program based at the agency's Kennedy Space Center
in Florida.
"This launch is the latest example of the strong relationship between NASA and NOAA, contributing to the advancement of scientific discovery and the improvement of the U.S. weather forecasting capability by leveraging the unique vantage point of space to benefit and protect humankind," said Sandra Smalley, director of NASA's Joint Agency Satellite Division.
"It has been an honor to partner with our teammates at NASA and NOAA in launching this critical Earth Observation mission," said Laura Maginnis, ULA vice president of Government Satellite Launch. "Together, we were able to overcome multiple challenges in the last two weeks, culminating in the successful delivery of JPSS to orbit."
This mission was launched aboard a Delta II 7920-10 configuration rocket, which includes a 10-ft diameter Payload Fairing (PLF).
The booster for this mission was powered by the RS-27A engine and the second stage was powered by the AJ10-118K engine.
This is ULA's 8th launch in 2017 and the 123rd successful launch since the company was formed in December 2006.
This is the penultimate launch of the Delta II rocket, first launching in 1989 with 154 launches to date. The final Delta II mission is scheduled for 2018 and will put ICEsat-2 in orbit for NASA.
"The Delta II rocket has truly created a legacy throughout its history, and has proven to be an industry workhorse," said Maginnis. "After almost three years since our last Delta II mission, it was great to see it flying and delivering mission success for our customers
once again."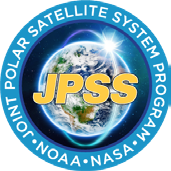 ULA's next launch is the NROL-47 for the National Reconnaissance
In addition to the JPSS-1 payload, this mission includes five cubesats which launched from dispensers mounted to the Delta II second stage.
These smallsats will conduct research in 3D-printed polymers for in-space manufacturing, weather data collection, bit flip memory testing, radar calibration and the effects of space radiation on electronic components.
Ball Aerospace designed and built the JPSS-1 satellite bus and Ozone Mapping and Profiler Suite instrument, integrated all five of the spacecraft's instruments and performed satellite-level testing and launch support.
Raytheon Corporation built the Visible Infrared Imaging Radiometer Suite and the Common Ground System.
Harris Corporation built the Cross-track Infrared Sounder.
Northrop Grumman Aerospace Systems built the Advanced Technology Microwave Sounder and the Clouds and the Earth's Radiant Energy System instrument.
To learn more about the JPSS-1 mission, visit www.jpss.noaa.gov/
www.ulalaunch.com
www.ball.com/aerospace
www.raytheon.com
www.harris.com
www.northropgrumman.com
---
SSL's Restore-L satellite servicing spacecraft completes NASA review
SSL, a business unit of Maxar Technologies (formerly MacDonald, Dettwiler and Associates Ltd.) has announced that the Restore-L mission to provide satellite servicing in LEO has completed an extensive NASA review called the Mission Preliminary Design Review (PDR) and is on track to meet the next development milestone, which is called Key Decision Point C (KDP-C).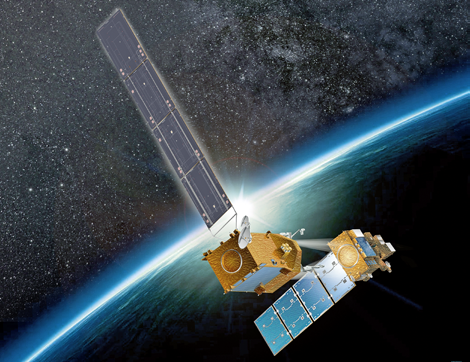 The on-schedule progress and successful reviews for this mission, which will develop and demonstrate key technologies essential to future NASA missions and commercial activities, are tangible evidence of SSL leadership, experience, and commitment to space innovation.
As announced last year, SSL is working with NASA Goddard Space Flight Center's Satellite Servicing Projects Division (SSPD) to build a spacecraft that will — for the first time in history — refuel a satellite in LEO not designed to be serviced.
In addition to demonstrating refueling capability, Restore-L will validate the use of tools, technologies and techniques developed to enable future space exploration missions and satellite servicing in LEO.
To meet the requirements for high-performance and reliability, Restore-L's design is based on the world-class SSL 1300 spacecraft platform, which has the flexibility and power to enable a broad range of missions, including satellite servicing, space exploration and advanced communications.
The SSL-built spacecraft bus will provide the structural support, propulsion, attitude control, data and communications interface, and power to support the Restore-L robotic payload for the on orbit demonstration.
NASA missions undergo multiple rigorous technical and programmatic reviews as they proceed through the phases of development prior to launch.
With the Mission PDR complete, Restore-L is on track toward KDP-C, which is scheduled to take place in early 2018. This is the third of six major NASA mission milestones, culminating in the final design and fabrication of the spacecraft.
NASA is also leveraging SSL's capabilities and experience to help reduce cost and schedule on a variety of next-generation missions that use groundbreaking commercial technologies.
These include a NASA Discovery Mission to explore the asteroid Psyche, and the Dragonfly program to develop robotic satellite assembly on-orbit, which SSL recently demonstrated on the ground.
Richard White, the President of SSL Government Systems, said that the satellite servicing technologies that Restore-L will demonstrate are critically important to our nation's security, commercial development of innovative activities in LEO and fundamental to future NASA missions to cislunar space and Mars.
www.sslmda.com
---