Last year, Intelsat (together with chip-maker Intel) made a suggestion to use some of their C-band satellite frequencies to help boost the roll-out of 5G services over congested U.S. cities and urban areas — at the time, SES (which has significant C-band frequencies in use over North America via its 'Americom' satellites) was cold on the idea.
More recently, SES has fully endorsed the concept (as has Eutelsat). Even the FCC is now positive with the idea. FCC chairman, Ajit Pai, speaking at the Mobile World Congress in Barcelona at the end of February, said the FCC was working on plans for the next steps needed to make the 3.7 to 4.2 GHz (C-band) available for commercial terrestrial use... in the
coming months.
This positive news helped propel shares in Intelsat to rise by 28 percent — when the firm first proposed the use of satellite-based C-band for 5G's roll-out.
Mr. Pai admitted the first step would be for the U.S. Congress to act to spur the roll out of 5G. Pai told the Barcelona audience, "I'm pleased to announce today that in the coming months, I intend to propose the next steps needed to make the 3.7 to 4.2 GHz band available for commercial terrestrial use."
The FCC comments (on February 26) came too late for the 'results week' during mid-February when each of the Big 3 (Intelsat, SES and Eutelsat) announced their latest numbers (to December 31 of 2017). The numbers were not impressive and are now accepted that each of the giant operators are in for — at best — another year of limited progress.
Eutelsat of Paris kicked off the results season on February 16. At first sight, Eutelsat's half-year results were poor, with revenues of 697 million euros being down 5.7 percent on the same period last year and on like-for-like trading. The numbers extend to Eutelsat's usually buoyant backlog of contracts in place, but this has tumbled 11.4 percent (from 5.3 billion to 4.7 billion euros) which is something of a worry.
Nevertheless, the market listened closely to CEO Rodolphe Belmer's narrative and gave the operator a definite 'thumbs up' in terms of his 'matter of fact' defence of the industry — and satellite DTH in particular. He told analysts that everywhere on the planet — except for the U.S. — satellite numbers were growing, not falling. He didn't quite say that 'reports of satellite's death are exaggerated,' but that was the underlying message. The market seemed to agree, and sent Eutelsat's shares rocketing up more than 2 euros to 19.03 euros, up 12.17 percent on that day.
Eutelsat's channel count grew impressively to 6,810, up 7.4 percent. However, video revenue fell 1.2 percent, proving the price/channel on a simple equation is falling. Eutelsat's channel growth was mainly flowing from the Mid-East region, and in particular the firm's acquisition of Noorsat last year. HD channel count was up, but again showing that the revenue per channel was down. Eutelsat's key Hotbird channel count was down 10 channels to 1,002, but HD channel count was up from 247 to 304.
CEO Belmer even delivered a strong hint that internet-based players could, one day, deliver a satellite service. Belmer is a Board director at Netflix. While he declined to comment on Netflix's plans, he said this was more a question of 'when' rather than 'if' that OTT players would climb aboard the satellite.
Belmer, in his commentary, added that while first-half results were in line with expectations, his bottom line was that by 2019-20, revenues should be growing again. Meanwhile, Eutelsat would maintain its "stable to progressive dividend" policy, which did no harm to investor confidence.
The delays in getting the company's contracted capacity on YahSat-3 into service means that there will be zero revenues from their Konnect Africa service, which would not enter service until "this mid-summer."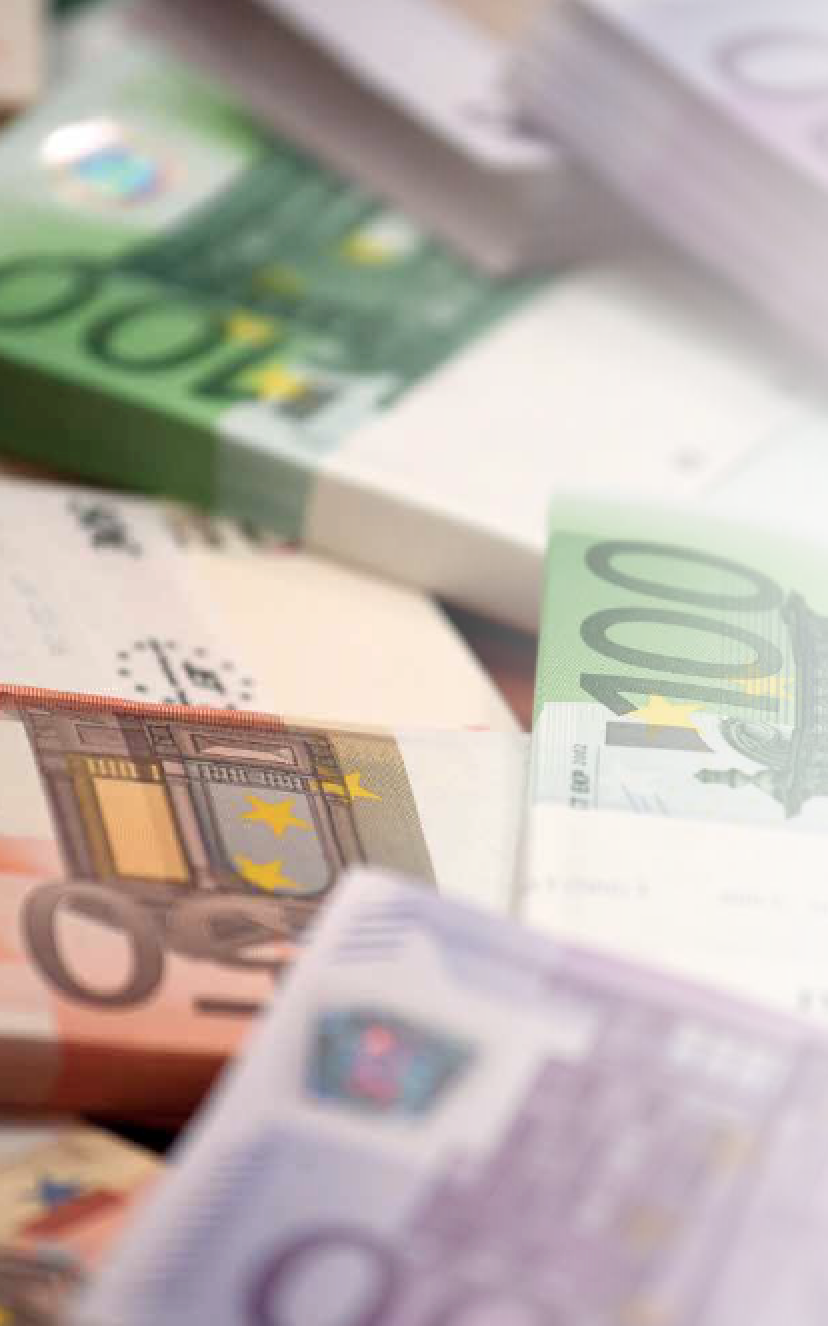 Belmer said that Eutelsat would support the Intelsat/SES (and Intel) pitch to the FCC for C-band frequency relaxation over the USA. Eutelsat, via its Eutelsat Americas operation, has an estimated
5 percent of C-band traffic over the U.S.
He explained that Eutelsat, as with other operators, was experiencing a reduction in contract length and that, where once a typical video contract would run for 10 years, this was, on average, no longer the case — renewals now tend toward the seven to eight year period, hence the fall in backlog.
As to Eutelsat's investment stake in Madrid-based Hispasat, which it has been trying to sell for some time, Belmer told analysts that its 'Put' demand was exercised 18 months ago for 302 million euros, but it was now waiting for the deal to be sanctioned by the Spanish government.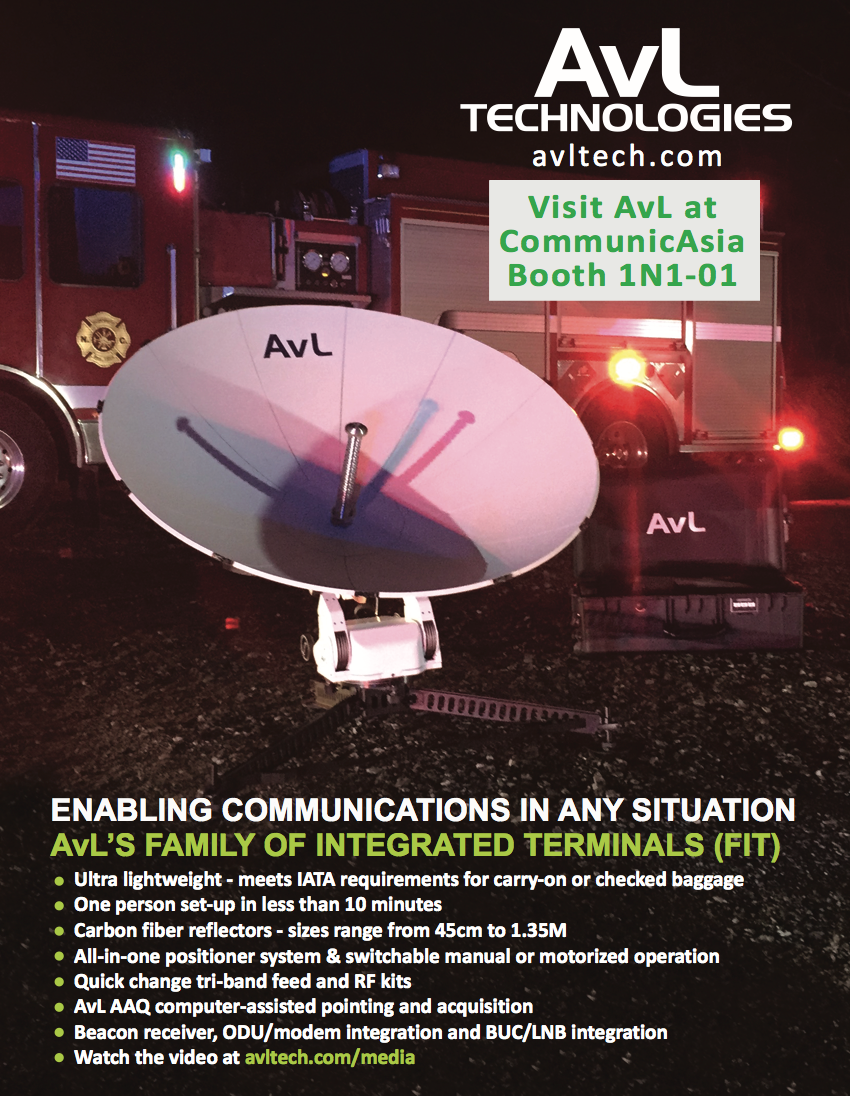 (Editor's note: Eutlesat's sale of their stake in Hispasat was finalized since this article was written. Please see Satnews.com http://satnews.com/story.php?number=1836273535 article dated April 19.)
"At worst, we expect to receive the proceeds well ahead of the [sale/merger of Abertis] and before the end of this financial year." He then added, "The first half-year also saw a solid commercial performance, notably in Video and Government services, as well as the entry into service of Eutelsat 172B, both of which will support revenues in the Second Half. The integration of Noorsat, acquired to optimize Video distribution in the MENA region, is progressing smoothly. Looking ahead to the remainder of the year, all elements of our financial objectives are confirmed."
• Prospects for the later half of this calendar year — and 1H 2019 for Eutelsat — are looking much better
• Positive outcome of Video contract renewals, notably with Cyfrowy Polsat at HOTBIRD
• Capacity contract at the 5 degrees West orbital position with SFR-Altice for the distribution of c. 20 HD channels
• Favorable outcome of U.S. Government Autumn renewals with a rate of almost 95 percent in value (versus 85 percent in Spring 2017 and 90 percent in Autumn 2016)
• Incremental business secured in Government services at 174 degrees East.
On December 31, 2017, the total number of channels broadcast by Eutelsat satellites stood at 6,810, up 7.4 percent year-on-year (y-o-y). HD penetration continued to increase, standing at 1,275 channels versus 997 a year earlier (+28 percent), implying a penetration rate of 18.7 percent compared to 15.7 percent a year earlier. HD channel count grew 18.7 percent (against 15.7 percent last year).
Operational transponders grew by 90 to 1,416 helped by the entry into service of the Eutelsat craft at 117 West B and 172B. Fill rate declined slightly from 70.9 percent last year to 67 percent as of December 31.
Belmer told analysts that as for Eutelsat's Hotbird position it leases, being renewed was at "good conditions" and there was stability in the number of channels at the position, with further growth in HD channels carried.
He added that SkyQ's 'no dish' launch was echoed by Canal+ and both were seeking more viewers in those premises where dishes were impossible to place. "Satellite has a stable, long-term future. The value per user is very much lower than the cost of OTT delivery. The legacy base of satellite dishes is huge. We see no [contraction] in the number of satellites needed."
A note from investment bankers at Exane/BNPP said, "Management has confirmed its -1 percent to -2 percent FY revenue outlook. Given the -5.7 percent reported in H1, this implies a return to growth in H2/18. We expect this to be driven by improving Video trends and Mobility. Management also guided for less capex spending than initially forecast in the current fiscal year (although long term guidance is unchanged)."
However, there was a cautionary note from Berenberg Bank, saying that while it agreed that Belmer's overview of Eutelsat's progress was "reassuring," it also warned that "we should not get carried away" and cites the 6 percent like-by-like decline in revenues as a "stark reminder of the difficulties that Eutelsat is currently facing."
The bank admits that the current half-year for the Paris-based satellite operator (to June 30th) looks better. "That said, at this stage, having been promised better growth before, we prefer to err on the side of caution and adopt a 'wait and see' approach. [We] would like to see the company meet our near-term expectations of improved growth before accepting the worst is behind us. We thus reiterate our Hold rating with a price target of 20.30 euros."
Bankers at Jefferies take a different view and give Eutelsat a target price of an impressive 28 euros, aided by what the bank describes as positive guidance reiterated by Belmer and his team.
SES Swaps Management
SES, in their results, seemed to accept that a year of Purgatory lies ahead. Moreover, while the company is maintaining a dividend, SES slashed the anticipated dividend amount by 40 percent. Indeed, in another sign of how serious matters were for the SES end-of-year results, company Chairman Romain Bausch — who was previously the company's president and CEO — was required to help with the presentation, and offered an opening statement to help calm the markets.
Bausch said that the departing CEO Karim Michael Sabbagh was leaving to join a new technology venture, while CFO Padraig McCarthy was retiring. Bausch explained that because the decision on the sudden stepping down of the CEO and CFO were "price sensitive" as far as the market was concerned, they had to be announced "without delay." He said that having worked with Steve Collar (CEO-designate) and Andrew Browne (CFO-designate) for many years, he and the Board had full confidence in their abilities. Both outgoing CEO and CFO will remain in their posts until April.
Bausch said the reduction of the dividend, by 40 percent to 80c per share, would strengthen the company's balance sheet but would remain progressive, stating, "We are deeply aware that it has been a difficult period for our share price and that it is a challenging time for the industry. The best way to build the share price is to deliver on the execution of our strategy and to improve our performance and to maintain clear communications with the Capital markets."
The bottom line from the SES numbers is that 2017 was simply worse than expected, and underperformed on many of the previous expectations. The outgoing senior management also explained that 2018 will also disappoint. Indeed, the operator's Video division will not see much growth until 2020.
SES Video, which represents two-thirds of the Luxembourg company's revenues, was down 1,383 million euros on the year. The division was hit by issues with satellite health and launch delays.
Management also explained that the deal with Boeing for seven significant mPower MEO satellites might even end up being leased from Boeing. SES has various options in place (and will probably buy the craft), but importantly, they will not have to pre-pay the usual stage payments on manufacturing until 2021, when the first of the satellites are delivered.
There's also an impairment charge on the failed AMC-9, which impacted the accounts to the tune of 38.4 million euros. AMC-9 was some 14 years old.
On the upside, Sabbagh had reminded analysts of the "unprecedented" five new satellites launched since January 1, 2017, and the successful integration of O3b and RR Media into the company. He added that key transformation changes had been made over the past years which should lead to higher growth, margins and profits.
Ferdinand Kayser, President of SES' Video division, said that the video backlog remained robust (at 5.3 billion euros) and that SES was (as December 31, 2017) hosting 7,790 channels, up two percent, with channel growth outside of the mature U.S. and European markets up 8 percent. He reminded analysts that the transponder prices charged in Europe were among the highest in the industry and were stable. Growth in UHD had taken the number of channels carried from 15 to 28.
Steve Collar, CEO-designate gave an almost market by market upbeat report on sales prospects from SES Networks, talking about aeronautical, marine, governmental and more conventional telco and fixed data/backhaul business. Backlog in this division stood at 2.3 billion euros.
Collar then 'swapped hats' and spoke to analysts as company President and CEO-designate and explained how he had worked with incoming CFO Andrew Browne when they were both at New Skies, and more recently at O3b, and that he was "the most experienced CFO" in the industry.
Collar admitted that the recent years had been challenging, but the transformation at SES was now well positioned for the future. The SES investment in new satellites was also helping, and that with the
building blocks in place, it was down to the new management to exploit these investments and execute — he praised Sabbagh as having created the ingredients for growth. "But it is now all about execution and delivering the numbers."
Collar stressed his lack of enthusiasm for the host of LEO suggestions, saying that MEO was the correct place to be and that SES had no intention of launching LEO craft. Indeed, in his comments he said it had yet to be proved whether having hundreds, or thousands, of satellites is a feature or a bug. "I am fairly clear what I think it is!"
Intelsat's Roller-Coaster Ride Continues
Intelsat was the third operator to reveal their numbers. Indeed, Intelsat's 2017 results were not that different from the firm's two giant competitors, SES and Eutelsat. Each of the three knows they are in for a tough year ahead with, at best, flat prospects with bandwidth contract renewal prices under pressure.
However, Intelsat's stock price is always highly volatile and their February 26 results disappointed the market, which drove their share price down 11.9 percent (and 14.7 percent, at one point, on February 26) following CEO Steven Spengler's results update on trading to December 31 and admission that the upcoming year would see revenues in the $2.06 to $2.11 billion range, which is down on 2017's revenues of $2.149 billion.
In terms of the firm's financial performance, Q4 revenue was $538 million, a decline of 2 percent (to Q4/2016). Intelsat's losses were also higher than the market expected.
Spengler was more optimistic that Intelsat's important government business was returning to health, and that renewal business for this year was likely to be better than in 2017.
He also said how pleased Intelsat was that SES would be joining the proposal for the FCC to grant access to some C-band frequencies to help the roll-out of 5G services in the U.S. "We think SES joining our proposal is a significant step forward. You now have the two largest licensed providers at C-band services in the U.S. together on this initiative and we represent 90 percent to 95 percent of the C-band operational revenues right now and so, it's meaningful. We were very encouraged that Eutelsat has also indicated their support and interest to join the efforts. So, I think bringing the satellite operators together is a good indication and we welcome other satellite operators to join us as well. Ultimately, we're all going to have to follow the direction of the FCC and their rule-making, but it is just better that we are united and together at the early stages."
Spengler said dialog with cellular operators was positive. "We've said that we expect that we could make the spectrum available within 18 months to 36 months after a rule-making by FCC, which is far faster than any government managed process. So, expediency is a key element of what we're offering. We really see this is as a win-win for all the parties."
Giles Thorne, an equity analyst at investment bank Jefferies, in a note to investors, said that the new guidance for 2018 is two percent lower than consensus on revenue and EBITDA. He added; "Management have for first time quantified the amount of network services backlog still to be renewed ($275 million ) — this is the final leg of the backbook re-pricing that was started in 2013/14 — this will renew in 2018 and taper into 2019; this is the biggest revenue headwind in 2018 — management will "manage it as best we can"; on pricing — seeing stability in widebeam — seeing highest pricing sensitivity in the high-volume Epic applications (and SES's three HTS payloads are a factor here). There was $50 million of trunking revenue in 2017 that will gradually run-off in time (not overnight)."
Thorne praised the prospects of an Intelsat/SES agreement on C-band, saying it represented a "major milestone." He noted that this ensures quality and certainty of spectrum supply (together, they have 90-95 percent of C-band revenue) — makes the process of making 5G spectrum far more expedient than a traditional re-farming process (only 18-36 months). He added "...we are not selling the spectrum, we are making conditions for joint use."
Intelsat is actively speaking to MNOs, which in turn have expressed interest in the spectrum; the primary motive of the plan is to protect existing C-band services; costs of re-banding — management doesn't have specifics to share at this point, but it "won't be insignificant" (redesign some future satellites; relocate some Earth stations; filter equipment on ground stations); management isn't, at this stage, comfortable with the idea of talking to a lease revenue streaming (i.e., management are only happy with talking to the "market based mechanism" for compensating Intelsat / SES for the cost of re-banding the current traffic)."

SatMagazine and Satnews Senior Contributor Chris Forrester is a well-known broadcast journalist and industry consultant. He reports on all aspects of broadcasting with special emphasis on content, the business of television and emerging applications. He founded Rapid TV News and has edited Interspace and its successor, Inside Satellite TV, since 1996. He also files for Advanced-Television.com. In November of 1998, Chris was appointed an Associate (professor) of the prestigious Adham Center for Television Journalism, part of the American University in Cairo (AUC), in recognition of his extensive coverage of the Arab media market.
---