Network and application infrastructure continues to get more complicated, with new technology advancements such as advanced web applications and a growing workforce of employees located in branch offices, tele-commuters, and mobile workers. Adding to this complexity are enterprise initiatives to centralize IT resources, while the decentralization of employees continues to increase. Just when you think you have it all figured out, something new is certain to come along.
For virtually all IT organizations there are business imperatives to ensure economical use of Internet technology and to provide faster delivery and security for enterprise applications to users no matter where they happen to be located, with access anytime, day or night. However, hampering these business imperatives (particularly satellite connectivity) are problems due to bandwidth constraints and high-latency, as well as TCP, web application, and content delivery inefficiencies.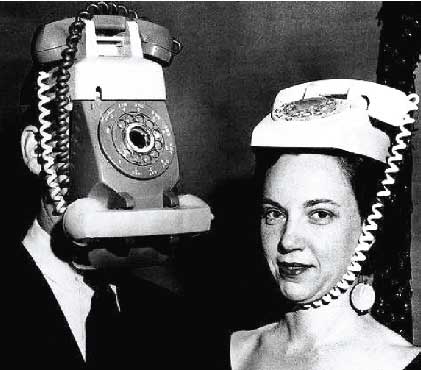 Enter WAN optimization and application acceleration. There are two types of solutions that address these problems. The first are acceleration appliances that reside at the head-end, that work together with acceleration appliances located at each remote site. These products provide two-sided WAN optimization and acceleration to alleviate the adverse effects that the WAN has upon application performance. They are referred to as WAN Optimization Controllers (
WOC
s), and branch office optimization appliances. These solutions are considered to be symmetric (bi-directional or two-sided), because they typically require an acceleration appliance at the head-end and at each remote site. Branch office optimization solutions improve the performance of applications that are sent from the head-end to remote offices, to individuals with computers, laptops and mobile devices. A wide variety of acceleration technologies are used within branch office optimization solutions.
Figure 1
on page 46 shows a
Stampede FX4000
Series appliance at the head-end, and an
FX1000
Series Branch Office appliance at the remote site providing two-sided WAN optimization and application acceleration.
The second solution is called an
Application Delivery Controller
(
ADC
). These devices accelerate application delivery and reduce the amount of traffic over the WAN. ADCs are a single-sided (asymmetric) solution, requiring an appliance only in the head-end. The devices work as front-end processors to offload tasks from web and application servers. ADCs free up processing power on servers by performing tasks such as SSL termination, caching and compressing data. They also have server load balancing capabilities to efficiently manage traffic among multiple servers, and offload server resources.
With a single-sided solution, the ADC serves as a proxy for TCP management, acceleration and offloading server resources for out-bound traffic. TCP acceleration removes the time, quantity and complexity associated with multiple short-lived connections that slow network performance and add overhead to web server CPU resources. An ADC terminates the client-side TCP session requests, and multiplexes many short-lived sessions into a single longer-lived session between the ADC and the web servers.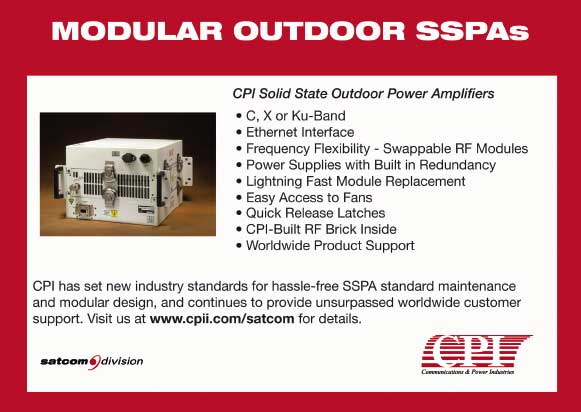 ADCs also offload web servers with various compression techniques on web browsers and servers, and utilize static caching to maintain copies of routinely accessed data to eliminate unnecessary requests to the web servers. ADCs can also terminate SSL sessions from clients, removing the compute-intensive task of encryption from the web servers freeing up valuable processing resources.
Figure 2
on the next page shows a single Stampede FX Series appliance at the head-end providing single-sided acceleration to remote users.
The more advanced WAN optimization solutions from Stampede offer a variety of head-end and remote site deployment options that don't require hardware at remote sites. In particular, Stampede's solutions include hardware, software clients, and Acceleration On-Demand injection technology. Stampede's FX Series appliance is deployed at the head-end, but rather than requiring a hardware appliance at the remote sites, there are options for delivering bi-directional acceleration using either hardware, client software deployed on user devices, or Acceleration On-Demand that automatically injects the appropriate acceleration technologies into the remote user computers, laptops and mobile devices 'without the need to install software on the user devices.
WAN optimization and application acceleration techniques improve WAN performance, the ability to both fill the satellite link, and optimize traffic throughput. Some of the key benefits include:
Reduce the amount of unnecessary data sent over the satellite WAN


Reduce the number of TCP and application turns (handshakes) required to complete a transaction


Offload computationally intensive tasks from clients and servers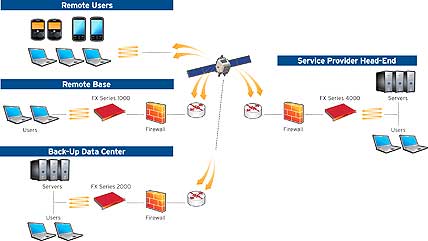 As IT infrastructure gets more complicated with new technology advancements, and enterprise IT departments are given initiatives to improve WAN performance to support a greater number of diverse remote workers and leverage Internet technology in order to reduce costs, more IP-based satellite links are being used to deliver applications and information to workers located in places where bandwidth is scarce and/or expensive.
Employees in remote offices, telecommuters, and mobile workers are becoming a larger part of the workforce. Business imperatives are being handed down to ensure economical use of WAN links and to provide faster (anytime, anywhere) delivery and security for enterprise applications.
Unfortunately, there are some roadblocks that can make delivering on these business imperatives a challenge. There are myriad problems caused by high-latency, chatty TCP and web applications, content delivery inefficiencies, and adverse environmental conditions when using IP-based satellite communications.
Fortunately, Stampede's WAN optimization solutions address all of these problems. The solutions provide single-sided and two-sided WAN optimization and acceleration to alleviate the adverse effects that can impede satellite WAN performance. Stampede is the only company that offers a single, flexible platform for delivering all of these capabilities.
More info at this link:
http://www.stampede.com/_documents/Stampede_Data_Sheet_DTFX0210.pdf.
About the author
Gordon Dorworth is the President and CEO of Stampede Technologies, a leading provider of WAN optimization and application acceleration solutions for satellite and terrestrial-based networks.