Finding a way to extend the life of satellites that have exhausted their fuel, strayed off orbit or lost position has been an industry quest for decades. Earlier efforts have gotten close, but were ultimately determined to be unworkable for economic or other reasons.

ATK Space Systems
and
US Space LLC
joined forces to solve this problem more than a year ago, and those efforts resulted in the formation of
ViviSat
. A U.S. Space/ATK joint venture, ViviSat provides satellite operators with flexible, scalable, capital-efficient and low-risk operations protection services as well as in-orbit mission extension that can add years to the revenue producing life of a satellite. ATK's long satellite heritage and exceptional performance record in the satellite industry combined with the deeply experienced management team of U.S. Space make the ViviSat venture one that is competent, agile, and capable.
To guide the development plan for this service, the Company focused on simplicity, a proven technology, and cost effectiveness as the critical success factors. ViviSat's
Mission Extension Vehicle
(
MEV
) is a product of extensive internal research and development and is now ready for operation. The components of ViviSat's MEV have already been successfully tested on the ground or through other flight operations.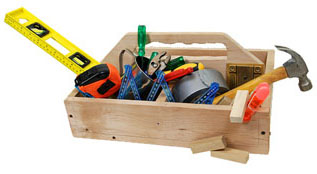 The driver behind the ViviSat service is the MEV capable of docking with an existing satellite and providing...
– Additional propulsion services to extend its viability
– Rescuing a satellite that is in an improper orbit
– Boosting a satellite at the end of its life to safe harbor
Unlike other potential solutions, the ViviSat model does not interfere with any current satellite tasking. ViviSat is simple, low risk, and unique.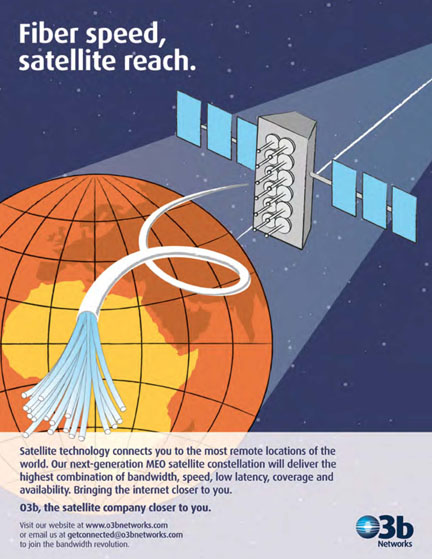 How Does It Do What It Does
The MEV docks with the client satellite and provides propulsion for that satellite, much like a satellite "jet pack" — without significant interruption to the host satellite. During its life, the MEV will be capable of docking with a number of separate satellites and provide the desired propulsion or other service benefit to each spacecraft. Once production is under way, the MEV could be prepared for launch in as few as six months. In the future, the vision sees the MEVs on-orbit, able to service a satellite directly in a short timeframe and be readily available for a crisis response mission.
Due to the simplicity of the MEV docking system and its compatibility with existing space assets, the ViviSat solution has a highly favorable risk profile. ViviSat has two capabilities for docking with the host spacecraft — ViviSat's standard version that is compatible with most nozzles and interface rings, and an alternate version that can connect to other satellites. ViviSat can service most satellites in geosynchronous orbit.
This service is an advance of game-changing proportions in the operation of geosynchronous satellites. However, is the satellite market ready for this service? We believe so — ViviSat was built to meet a significant market need. Before designing the service, there were many conversations with commercial and government satellite operators. Great detail was offered regarding their opportunities, goals and challenges, and the ViviSat MEV was then designed to meet such needs. The interest in ViviSat's ability to improve the customer's performance, cash flow, and return from existing space assets is substantial.
The Timing Is Correct
The challenging economic conditions in which the industry operates today are similar to those that have historically given rise to determining new ways of doing things. Lean times are great for innovators.
To make greatest use of the ViviSat MEV service, it will be ingrained in an organization's business planning process. An operator, instead of budgeting for satellites up to six years in advance of the end of life, can budget for a low cost MEV backup, freeing up most of the significant investment capital tied to an artificially extended satellite build cycle. This will allow operators to increase deployment of satellites in a more timely and efficient manner closer to the market need.
ViviSat sees a strong need of the MEV for U.S. Government missions, as well. There are numerous costly civil government satellite missions nearing end of life for which ViviSat's MEV could play a valuable life extension role. ViviSat anticipates few, if any, technical hurdles to connect with these U.S. Government satellites. Close engagement with government customers throughout the entire process will be practiced to ensure safe operations with national assets.
As the U.S. Government tightens its belt, and commercial operators continue to search for better ways to add value to their to their companies and shareholders, ViviSat provides a new avenue upon which to service satellites and assist both sectors in delivering the capabilities they are committed to perform. The value proposition changes the way satellite operators and other stakeholders deploy their assets, build their business models, and evaluate risk.
The ViviSat services fits satellite operator needs as all work to manage costs. Potential customers see this product as extending the life of their satellites — this service will offer more life and more profitability for their space assets, improve performance, return on investment, and cash flow from existing assets.
Bringing new life to existing space assets has long been a challenge for the satellite industry. The ViviSat model meets the challenge head-on with innovative solutions to extend the length of satellite missions, drive asset value, and protect franchises in ways that, before, have never been offered. ViviSat is proud to be the first U.S. company to offer these services that will activate new markets and provide new opportunities for satellite operators around the world.
About the authors
Craig P. Weston is President, Chief Executive Officer and Board Member of U.S. Space LLC; President and CEO of ViviSat; and President, CEO and Member of the Management Committee of U.S. Space Mobile Communications. Before joining U.S. Space in April 2009, Weston was a Vice President and Deputy Director of a business unit of SRA International, a $1.5 billion information technology and services company based in Fairfax, Virginia. A retired Air Force Major General, Weston spent a large part of his career developing, launching and operating communications, infra-red warning and reconnaissance satellites. His last assignment in the space arena was as the Chief Information Officer and Director of Research for the National Reconnaissance Office. In the command and control arena he oversaw production of the Boeing 707 JSTARs ground surveillance fleet, major upgrades to the Boeing 707 AWACS airborne surveillance fleet and the Cheyenne Mountain nuclear command center, and fielding of the Air Operations Center used in the air campaigns in the Afghanistan and Iraq conflicts.

Tom Wilson is Vice President and General Manager of Spacecraft Systems and Services (SSS) for ATK Aerospace Systems, at Alliant Techsystems Inc. (ATK), a premier aerospace and defense company with operations in 24 states, Puerto Rico, and internationally with revenues of approximately $4.8 billion. As General Manager of SSS, Tom is responsible for leading all aspects of a $140M/yr business with a team of over 560 employees in California, Maryland and Virginia. Previously, Tom served as the Vice President of Strategy, Business Development and Advanced Systems for ATK Space Systems Group. He was responsible for managing and coordinating all activities at ATK Space Systems involving corporate business and acquisition strategy, business development, and aligning ATK's capabilities/synergies to customer requirements, the development of program management and business enterprise processes at Swales Aerospace.