The recent and dramatic drop in commodity prices has brought into stark relief that any manufacturer confined to a single vertical is always at the mercy of that particular market.
While Virgin Technologies Inc.'s history has been predominately servicing the oil and gas (O&G) markets in Western Canada—everything from drilling rigs, camps, mobile data vans and pipeline—the company is in the fortunate position of diversification in the energy sector internationally, as well as benefiting from a burgeoning Global Dealer Network for the original equipment manufacturing (OEM) division.
In the North American antenna marketplace, there are a myriad of choices for educated consumers, while the static satellite marketplace is awash with local, regional and large telecom players providing consumers an almost unlimited number of options. Factor in BGAN, satellite telephony and other handheld options and this market is extremely competitive for customers who are not always certain what product best aligns with their needs.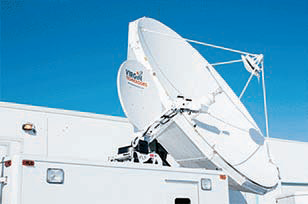 Similarly, in our experience, the VSAT auto-aiming marketplace in different segments of the North American is still playing catch up in terms of sophistication and education of the benefits that auto-aiming antennas provide over much less expensive static antennas options, for example. Even within well-established verticals, some end-users have a good understanding of the need for satellite communication and its ubiquity, while others simply do not.
For instance, one recent emergency response customer added a Virgin Technology antenna after experiencing a catastrophic flood in which they were cut off from outside communication for three days. That is a tough lesson to learn, and a difficult sale to make if the need of satellite technology is essential, but only when such is required by an end user.
For our business, we note two key challenges before us as North American manufacturers. First, customer eduction is a continual process to show to potential clients the benefits of auto-aiming satellite technology, while constantly being challenged to stay abreast of new developments and innovations across the globe.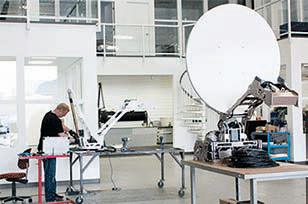 Secondly, there is the ever-present challenge of finding homes for these products amidst extremely differentiated end-users and market applications.
In the North American marketplace, Virgin Technologies is focusing diligently, and generating great interest in, our Global Dealer Network as this puts our highly-regarded products into local markets. The education and sales cycle is relegated to those who know the end-user best—the local dealers and resellers.
As manufacturers, the company is fortunate to have a great deal of control over costs and have the flexibility to customize for different end user needs. Such allows us to compete with many of the more entrenched players in this space; an opportunity that will continue to lb leveraged as more brand and product recognition is gained in North America.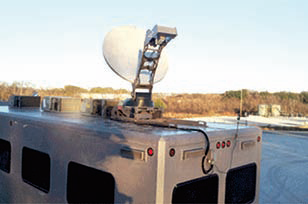 In 2014, a big step forward was taken from being a regional player to an international manufacturer by developing and launching Virgin Technologies' 1U DVB Antenna Controller, which is ideal for the broadcast and satellite news gathering (SNG) marketplace, among other markets.
This universal controller is compatible with any modem and teleport platform. Again, the North American marketplace demands product diversification. These developments are the direct result of listening to customers and end-users and developing a customizable strategy for individual client needs.
Additional information is available at http://www.virgintechnologies.com/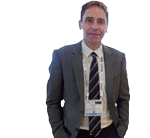 Robert Smibert, with more than 25 years of experience in telecommunications and technology, founded Virgin Technologies in 2001 after serving as Director and Chief Technology Officer for Saflink Corporation (NASDAQ:SFLK). Rob led a team of more than 40 software engineers and R&D personnel and transformed that company's technology vision for their biometric products.
Prior to Saflink, Rob was co-founder and Chief Technology Officer of Jotter Technologies, where he developed the Internet's first "e-Wallet" application, which PC World Magazine dubbed as better than Microsoft's Passport and Novelle's Digital Me products. Rob was instrumental in the sale of Jotter Technologies to Saflink Corporation and remained as Managing Director of Jotter Technologies, managing investor's interests and debt reconciliation.
Rob's extensive experience also includes technology innovation and management roles with RedCell, a Canadian battery startup, and Acu-Trol Canada, an aquatic automation equipment company Smibert founded in 1994.
---