Many of us have a healthy aversion to doctors and hospitals. That said, we're grateful they exist when we need them—especially those of us who live in urban areas with some of the most cutting-edge health care facilities and services available nearby.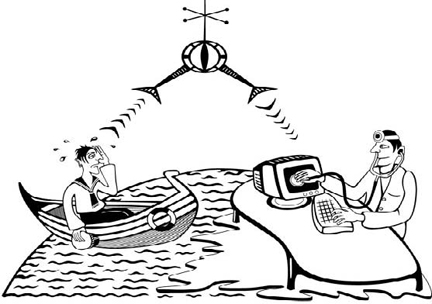 However, what about people who live in rural or remote areas that may be tens or even hundreds of miles from clinics? All too often, those patients are lucky to have medical care even at relatively close mobile clinics.
While the professionals at these mobile clinics are committed to offering the highest quality medical care, they are usually in areas with limited or no broadband Internet service—making it impossible to access the patient's electronic health records, or, for example, hold an on-line consultation with another physician for a particularly difficult diagnosis.
That's now changing, as evidenced in Northern New England, thanks to
Hughes
and the New
England Telehealth Consortium
(
NETC
).
NETC is a federally funded consortium of healthcare providers that serve more than 400 sites in Maine, New Hampshire and Vermont. NETC's mandate is to create a shared network among rural and urban healthcare facilities, research and academic institutions, as well as medical specialists, all with the goal of improving patient care throughout the region.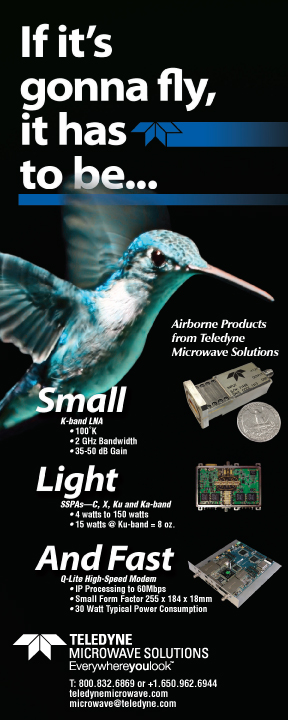 In building the network, NETC relied on the existing terrestrial infrastructure—until the infrastructure could no longer support users. The challenge became to bring broadband connectivity to the mobile clinics, no matter their location, even where no terrestrial service was present.
For example, harvesting Christmas trees, blueberries and apples occurs on farms in many of New England's most rural areas. Similarly, people on many islands located off the coast of New England must typically take a boat to shore and then drive to a clinic or hospital, which takes them away from their homes and jobs and can be costly.
NETC researched the feasibility of employing wireless networks and discovered only about 80 percent coverage—completely insufficient for developing a state-of-the-art telehealth network. It's all well and good that wireless coverage is available in many locations, but the "many" locations aren't enough if you're located at a site a few miles down the road from the mobile clinic and you don't have access to transportation.
NETC's problem is not unique. Recent
Federal Communications Commission
data indicates more than 14 million U.S. households in rural and even ex-urban areas are either unserved or underserved by terrestrial broadband. The answer is today's satellite broadband technology, which is high-speed, affordable and available virtually everywhere—nationwide.
As a global leader in broadband satellite networks and services, Hughes was up to the task of implementing such services. Hughes supplied a complete connectivity solution for mobile clinics, combining its high-performance routers integrated with AvL Technologies' auto-deploy antenna, enabling a wide range of value-added services, such as video conferencing, prescription dispensing, voice calls, transfer of Electronic Health Records, viewing of digital images, telemedicine and digital messaging.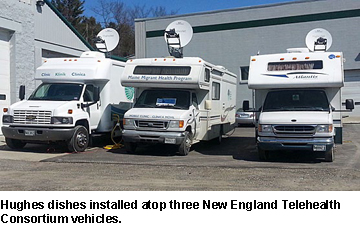 This powerful transportable solution can be set up rapidly and automatically establishes connectivity with the
Hughes
SPACEWAY
®
3
broadband satellite throughout the NETC service area, harnessing the power of its on-board switching and spot beam technology to provide considerably higher speeds than could be obtained with traditional satellites.
Hughes and NETC are scheduled to complete the network installation in April, including the core facility, truck-based units and a ship-based installation. Soon, whether you ski in the White Mountains of New Hampshire, or vacation on an island off the coast of Maine, rest easy—no matter how remotely located you may be, you'll still have access to state-of-the-art healthcare, thanks to the power of satellite.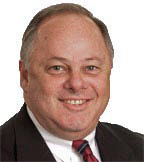 About the author
Anthony "Tony" Bardo has 20+ years of experience with strategic communication technologies that serve the complex needs of government. Since joining Hughes in January of 2006, Bardo has served as assistant vice president of Government Solutions, where he is focused on providing Hughes satellite broadband applications solutions to Federal, State, and Local governments.

Bardo also recently served as Chair of the Networks and Telecommunications Shared Interest Group (SIG) for the Industry Advisory Council, an advisory body to the American Council for Technology (ACT).