Satellite-based connectivity is a crucial and fundamental need for ongoing communications throughout Africa. This year, Gilat Satellite Networks has continued to expand and enhance its customer base and network deployments throughout the region, supplying service providers, operators, enterprises and governments with satellite communication solutions based on industry leading VSAT (Very Small Aperture Terminal) solutions.
Market Attention
One of the most active markets in which the Company is engaged is the cellular backhaul market. Mobile operators, both originating in Europe and those locally-based, are increasing their service coverage beyond the urban areas and into rural and more sparsely populated regions. Gilat's satellite-based VSAT technologies provide optimal backhaul solutions for cellular operators.
Advancements in VSAT technology in the last few years have made it possible for service providers to offer more attractive backhauling offerings based on this technology. In addition, Gilat is working closely with cellular network equipment vendors so customers can enjoy integrated and certified solutions. Countries in MENA and the Mediterranean Basin can certainly benefit from our expertise.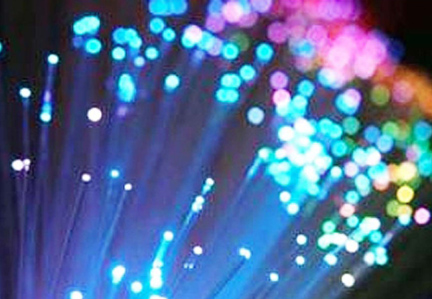 Another important market is the government sector, both civil and defense. e-Government initiatives are bringing broadband connectivity to remote regions of the continent. These programs include USO (Universal Service Obligation) programs as well as long-distance learning in MENA. More capacity in fiber and satellite is enhancing the entire communications sector, leading to an increase in government-funded projects. These projects are reaching outlying geographic areas for which the most effective communications networks are satellite-based.
There is an increasing need for additional broadband services, as traditional telephony shifts to the Internet and to cellular networks. The latter, specifically, are seeking to augment their backhaul capacities, which is a maintstay of Gilat's global expertise. Indeed, new government networks and projects are easier to implement if managed by VSAT applications.
Defense and Homeland Security agencies are also looking for satellite communications to answer security, military and emergency response requirements. They typically look for mobile solutions or those that can be rapidly deployed in the field. Very high transmission rates and guaranteed bandwidth for real-time applications are key requirements as well.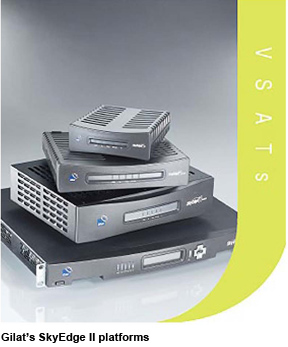 In addition to government projects, projects to create, rebuild, or re-establish communications infrastructure in areas where unrest has occurred or in newly independent countries is a major thrust of international NGO (non-Government Organizations) Communications are radically disrupted with the onset of civil war, famine, disease, natural disasters — organizations and agencies are turning to satellite VSAT-based infrastructure for crucial communications with the outside world. VSAT solutions are advantageous as they provide cost effective communications over vast distances between remote sites and relief centers, or to regions where terrestrial infrastructure is lacking or nonexistent. VSATS can also be established quickly, when time is of the essence.
Cellular backhaul, as stated, is as an important business driver. According to NSR's report on Wireless Backhaul via Satellite, the main regions that will use satellite backhaul services will be Asia, Latin America, MENA and sub-Saharan Africa. A number of Gilat's commitments in this sector include arrangements with leading communications providers Gateway Communications and Orange Business Services.
Gateway + Orange Deployments
Gateway Communications, a leading supplier of pan-African wholesale telecommunications, has installed a Gilat SkyEdge II hub at their Network Operations Center in Belgium to deploy their services across Africa. These services include cellular backhaul applications, broadband access for telecommunications companies, backbone restoration, and rural telephony. Gilat's SATCOM solutions are designed to meet the requirements of multi-star networks as well as cellular backhaul applications, a perfect fit for the growing telecommunication requirements of operators and end users across Africa.
For Gateway customers throughout Africa, this further enhances the provision of telecommunication services to mobile and fixed line operators, connecting them within Africa, and to the rest of the world.

Orange Business Services, the enterprise communications arm of France Telecom S.A. and one of the world's leading telecom brands, has also installed a Gilat SkyEdge II hub at their Bercenay-en-Othe teleport in France. This hub will facilitate the operation of a cellular backhaul network initially established in Niger. This network in Niger is deployed in multi-star topology and expands GSM network coverage to remote locations.
One of the advantages of this multi-star topology is that Orange Business Services can manage the network from their Bercenay teleport in France, all the while maintaining direct, single-hop connectivity between the SkyEdge II terminals installed within the GSM network in Niger.
Together, the MENA markets provide opportunities for Gilat to offer satellite-based connectivity for communications. Expertise as a provider of satellite-based communication solutions well positions the Company to support the continent's communications growth from North and sub-Saharan Africa to Latin, North, and South America markets to the Mediterranean, all of Asia, and around the world.