Tech disbelief or an acutality — a Warpspace exploration
The Space Development Agency (SDA) has made a giant breakthrough for the Optical communication industry after investing decades of efforts by the agency researchers. Now, the industry prepares for the commercialization phase and Warpspace shares the company's ideas of how the firm perceives the industry's near future and the optical comms strategies.
---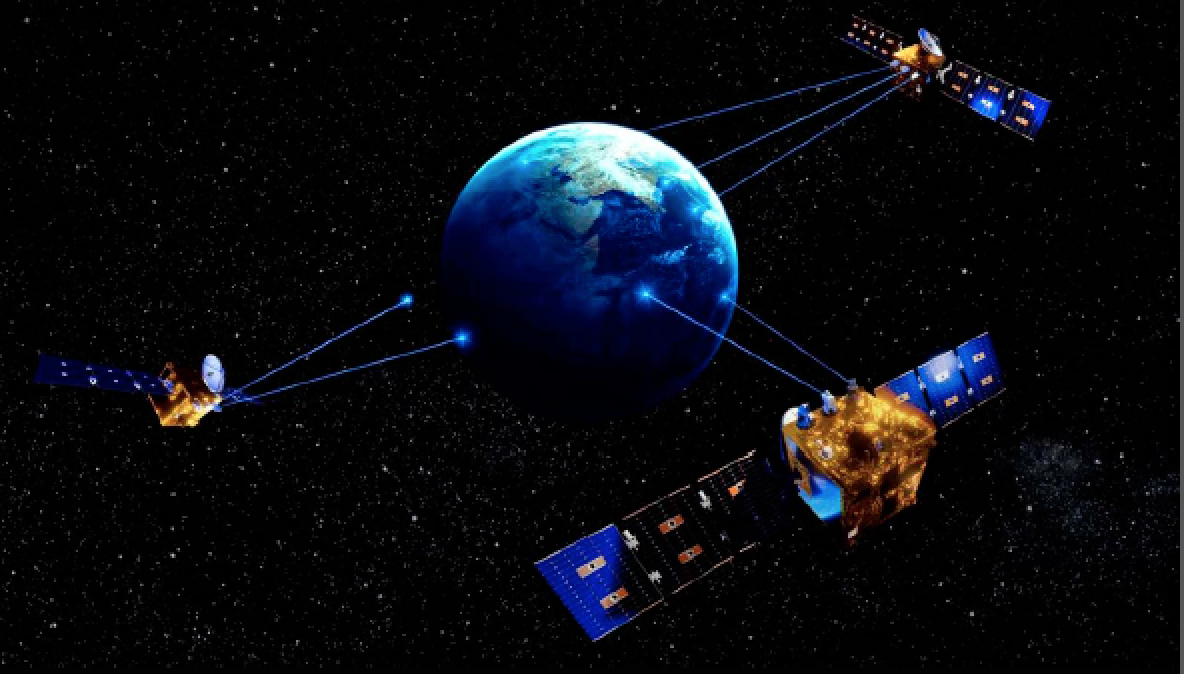 ---
SDA Reveals A New Hope
While all witnessed the historical launch of satellites by the SDA for their first batch of the Tranche 0 constellation, a wave of announcements flooded the industry regarding optical communication in space, such as Mynaric, the German optical communication terminal manufacturer, Tesat-Spacecom, has established a subsidiary in the United States. Additionally, Japan announced the nation's plans to invest $50 million for a national, optical communication network. The question with optical communication has always been the technology's possibilities — until such is proven in some shape, skepticism always surrounds a new technology.
However, optical comms is not a technology that suddenly popped out of the blue. Japan and Europe have tested and proven their concept in space with a satellite named OICETS (Optical Inter-orbit Communications Engineering Test Satellite - AK A: KIRARI ), which successfully established a link between ESA's Artemis satellite multiple times.
JAXA and Sony also successfully demonstrated a bidirectional connection between the optical terminal SOLISS, placed on the International Space Station (ISS) and the ground.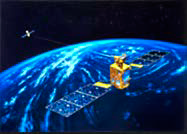 Artistic rendition of OICETS on-orbit. Image
is courtesy of JAXA
Optical communications technology has slowly, but surely, been nurtured over past years. Optical Communication Strikes Back
The situation changed when more satellites started slotting into Low Earth Orbit (LEO). Earth Observation (EO) satellites are one of the most typical types of LEO satellites ion the increase. As more satellites the observation industry launch, the more competitive the overall market becomes — operators will attempt to differentiate themselves from others by driving higher resolutions, better revisit time, or a new subject for observation.
These efforts will drive more demands for higher data throughput and realtime response. Additionally, growing threats to national security have added enormous demands on these forms of satellite data. Cybersecurity becomes another critical requirement for SATCOM and MILSATCOM.
These demands finally can acquire a solution that is known as optical communication that will satisfy those requirements. Now, the wait is on for the SDA's first, historic step to fully use this technology.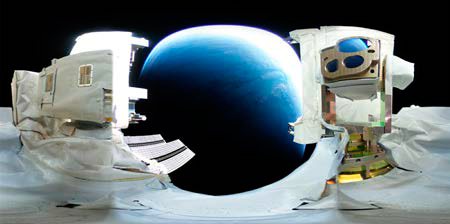 An HD image transmitted from SOLISS via the laser communication.
Image is courtesy of JAXA/Sony CSL.
SDA's first step is crucial as it will showcase technologies that have been rendered by the private sector. The private sector has inherited many technologies built through the past efforts of national projects such as those previously stated.
Mynaric started as a spin-off from the DLR (the German Aerospace Center) and Warpspace builds tech and product with members from the OICETS projects. This upcoming optical comms demo will shed light on the efforts of these researchers and the resultant momentum will be scaled across the industry to all sectors. Warpspace has high hopes that this mission will result in this innovation to become commercially viable.
The Private Sector Awakens
While this year will experience significant milestones in the optical communication industry, expect to witness a series of on-orbit demos conducted by the private sector, slowly starting in 2024. Many of the later demos are aiming for 2025 or 2026.
Warpspace is also planning the company's first satellite that is scheduled to be launched in 2025. Many discussions are already taking place in the market on how all can benefit from this communications system. Many have also initiated detailed talks about the technology with potential customers.
Warpspace has already announced a few desktop demonstrations with partners such as Synspective, a Japanese SAR (Synthetic Aperture Radar) satellite operator, and Privateer, a company providing Space Situational Awareness (SSA) solutions. There will be additional announcements during the coming months of 2023.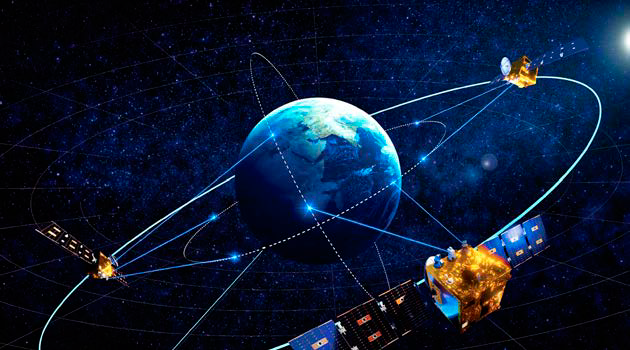 WarpHub InterSat — solving the bottleneck of telecommunication
with an optical link
A common interest throughout these discussions will be how data can be transferred from one point to another, faster than before realized. There are three major interests of the passage, or a method, by which optical communication technology will contribute:
• Satellite-to-satellite (inter-satellite link)
• Space-to-ground
• Data routing (data relay)
Warpspace is developing a constellation within which the firm's satellite will establish optical, inter-satellite links with ad-hoc user satellites, receive data from the user's spacecraft and then relay that data to the ground via RF (Radio Frequency), and optical comms, as well, all occurring soon.
As Warpspace promotes the company as a hub of optical comms, discussions are already underway with various partners and players to ensure all can "speak " to one another.
The Rise Of Warpspace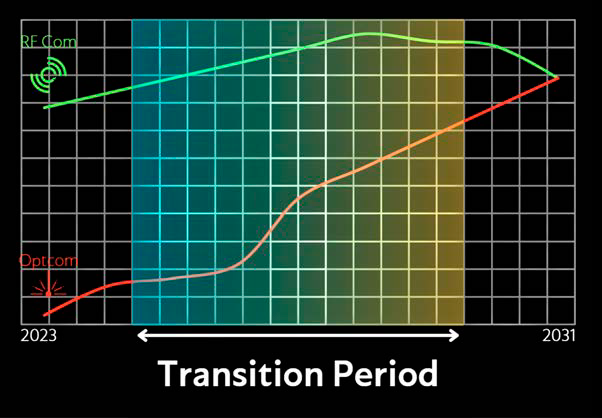 Throughout the communication with clients as a "hub" provider, there are some key points that are becoming quite important for customers, such as establishing viable links between satellites as soon as possible and discussing various protocol communications.
Latency is one of the considerable aspects that will change the service's performance when speaking about the need for realtime ops. This is especially true when it comes to countermeasures for threats to national security, such as hypersonic speed missiles — sub-second latency will make a massive difference to the consequences.
While a few current approaches can lower the latency, Warpspace aims to build a straightforward architecture for the constellation and develop hardware to achieve the lowest latency possible in the market.
Inter-protocol communication is also a key factor when reviewing history. The global optical communication system market is projected to grow at a CAGR of 39.8% by 2030, according to an analysis by Market Statsville Group (MSG).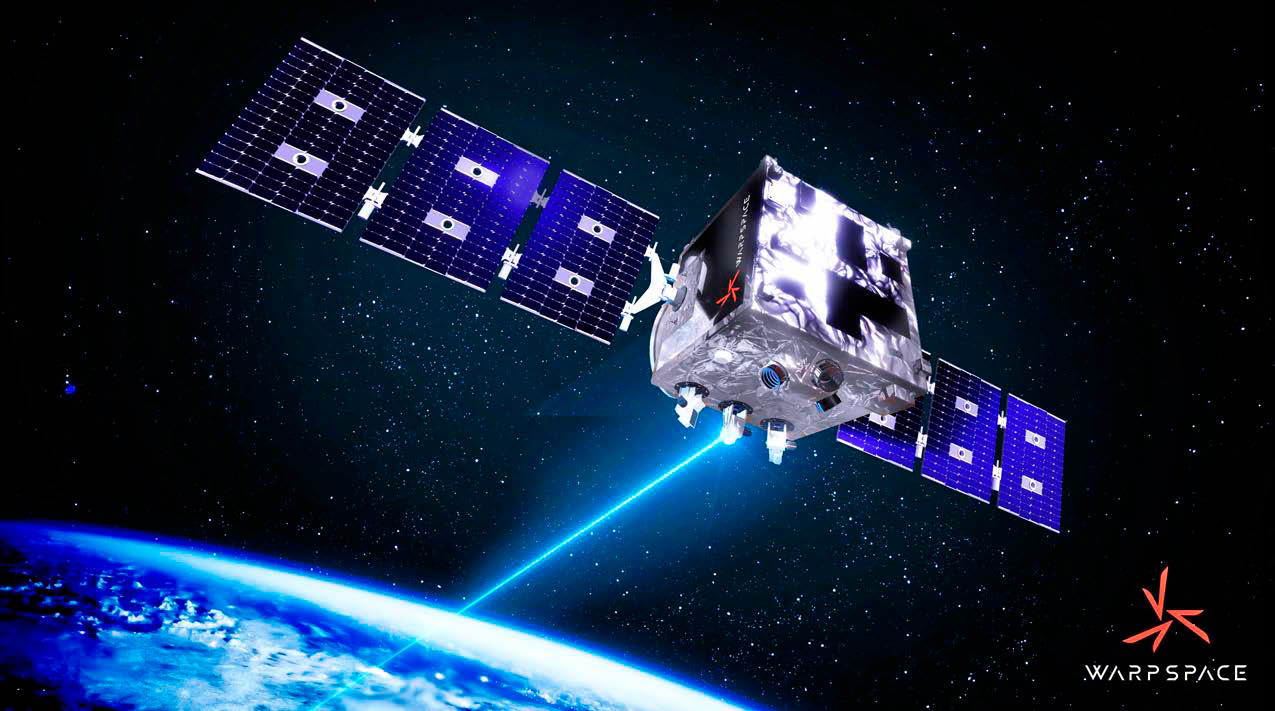 However, Warpspace expects the industry to use RF and optical comms in parallel for the next decade or so. This realization is similar to why HDD data storage is still in use after the appearance of SSDs (Flash Drives).
Optical communications standardization will be another hugely important factor. The SDA has led the industry by instigating specific requirements, such as the 1550 nm wavelength. However, this is wavelength is different from those traditionally used in space; there were no standards prior to the SDA approach.
As a core for the firm's data relay service, Warpspace is developing "multi-linguistic" hardware to connect the world under the era of the optical comms paradigm shift and the hope is this will enable more activities between various entities — even countries — to establish a resilient system.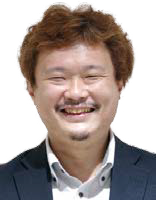 Ryota Takahashi
The author is Ryota Takahashi, the Chief Marketing Officer of Warpspace. He has a dozen years of experience in the IT industry as the marketing director at CyberStep, establishing subsidiaries in various foreign markets, including the U.S., Europe, South East Asia, and the Middle East. Ryota was also assigned to the San Francisco Bay area and, thus, has hands- on experience in doing business in the American market.
At Warpspace, Ryota is responsible for various business development activities, including international public relations development activities, and corporate matters.
---