Life is changing at sea and competition in maritime communications is driving that change.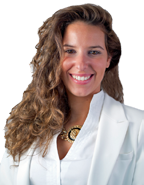 Operational efficiency, safety and crew welfare are being enhanced by technology that had previously seemed inaccessible to entire swathes of the market. Once there had been unchallenged and extortionate prices, which created a "take it or leave it" approach to sales. Now, there are opportunities to invest in equipment that had previously seemed out of reach for many players.
These days, digital and IT solutions play a crucial part in the environment on board more vessels than ever before experienced. From advanced navigation systems to permanent tracking devices, ships have never been so connected.
Today, the majority of vessels are finally enjoying the benefits of the digital era. This transformation has been energized by the availability of flexible plans, radically shorter installation processes and flexible contract periods.
Europe's Maritime Sector
According to Eurostat, the total gross weight of goods handled in EU ports was estimated at close to 3.8 billion tons in 2014. This makes Europe the most important exporter in the world and the second largest importer on the planet (behind the United States).
The Netherlands has recorded the largest annual tonnage of maritime freight in Europe every year since 2010 when that nation overtook the United Kingdom and remains the largest maritime freight transport country in Europe. Rotterdam, Antwerp, Hamburg, and Amsterdam have maintained their positions as the four largest ports. Italy comes third and Spain follows in fourth; Germany has climbed to fifth place, narrowly overtaking France. It is plain to see why Europe's established and mature marketplace is naturally one of the most important regions for the maritime sector and, in particular, for satellite communications.
Europe may have one of the lowest number of vessels addressable for satellite communications purposes (around 30,000). However, European ship owners and seafarers are well-versed in the benefits of technology and what makes life onboard a vessel easier, safer and more efficient.
Fishing Solutions
In 2014, there were 85,154 fishing vessels in Europe with a combined capacity of 1.6 million gross tons. The largest fishing fleets among the EU member states, in terms of power, were those of France, Italy, Spain and the United Kingdom. Spanish fishing fleets were by far the largest in number: close to double that of the United Kingdom.
Some fishing vessels are state-of-the-art and possess tremendous IT systems onboard. These vessels use weather applications to study the ocean floor (bathymetry). When fishing maps are combined with high resolution satellite images, skippers can estimate if a specific area shows a certain quantity of fish.
These solutions help locate the fish more quickly and, when combined with the appropriate tools, they help find the optimum route to the fish, thereby saving time and fuel.
Satellite communication is also being used in buoys that are left adrift in the middle of the ocean. These buoys possess a satellite transponder and are equipped with a solar panel. Depending on the type of buoy, information such as the quantity of all fish or of a certain species will be sent to the vessel and to HQ.
Such information is obviously extremely valuable for a skipper or ship owner. When combined with satellite images and weather information, the crew has the full picture of what is occurring at sea.
Nor are these buoys used exclusively for fishing. A satellite transponder simply provides the communication link, but the detail of information gathered depends on the solution developer. Some governmental organizations want to use the same system for scientific purposes to monitor ocean temperature and endangered species numbers, or even to detect tsunamis.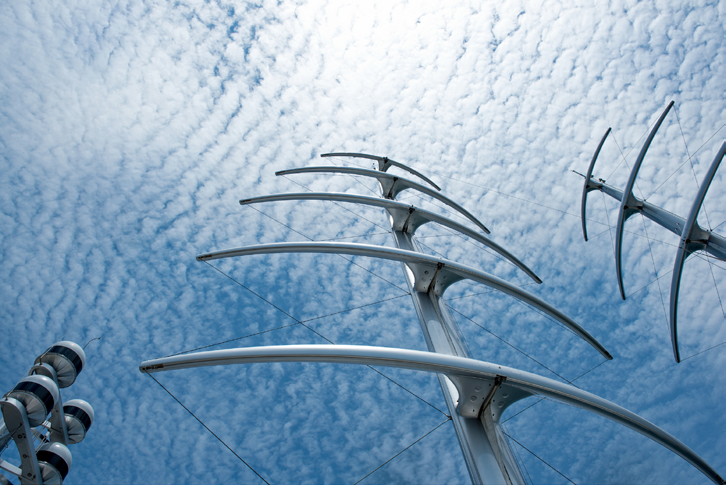 The Need For Data
In the past, seafarers chose the traditional circuit-switched voice option for ship to shore and shore to ship communication. It is not difficult to find customers who were generally charged around $400 for 10 minute calls to family and friends.
At the start of the decade, the voice to data split was 80:20. Now it's the other way round, with data very much the preferred choice.
The transition to data has forced satellite communication operators to become solution providers. This is due to the high level of expertise needed to optimize bandwidth and to deliver an overall better user experience.
Today, vessel owners prefer to opt for a data allowance that provides email, Internet, and Voice over IP (VoIP) applications that benefit crew.
In recent times, the cost of airtime over L-band and VSAT communications has dropped significantly, giving ship owners more choice and flexibility (depending on the type of vessel and level of IT integration).
Some customers prefer an exclusive voice line to the captain that allows them to speak to him directly whenever there is need to do so. Others require a local number that will help reduce the bill. This is a typical requirement for crew welfare as some ship owners want to offer the most cost effective solution for their crew. Some crew are given scratch cards to use to call family and friends from abroad at a local rate.
Data solutions are flourishing and have contributed enormously to the new onboard digital era. While data connectivity has opened the floodgates to innovate solutions, also ensured is that providers continue to create technology at affordable prices.
Remote Monitoring
Satellite M2M units can control and monitor individual containers while they are being transported. This is driving tremendous telemetry and M2M growth—installing cameras inside containers and then accessing the feed remote is not uncommon these days.
A monitoring system onboard a vessel is another interesting development—tracking devices connect to sensors that trigger a camera, which then records onboard activity. This footage can be viewed remotely by ship owners and maritime authorities. These systems are becoming more and more popular onboard specific fishing vessels.
Some solutions are designed specifically for fishing equipment. A sensor on the equipment when being used triggers a recording. This offers notable support in emergency cases, especially in the event of a pirate attack.
Security Measures
With access to modern technology on the rise, piracy attacks could become less frequent with the sharing of data from ship to shore. The future of marine safety and security lies in video surveillance systems that can transmit 'real time' information such as speed, course, location and fuel to the relevant authorities.
This vital information can be shared directly from the ship to headquarters, and subsequently to surveillance vessels and marine patrol aircrafts,when ships are in distress. This is all made possible by satellite communications. While in the past this level of communication was extremely expensive and, therefore, unavailable to many, satellite operators have now created competitive offers to suit most budgets.
Satellite technology in the marine sector has come a long way over the last decade. Operators and developers continue to innovate by creating equipment and devices for the safety and security of crew.
As awareness of the new competitiveness in satellite technology continues to increase, of interest will be to see how far the digital era penetrates across the maritime sector and what else can be achieved to the benefit of all involved in the maritime sector.
www.thuraya.com/
---