The space industry is tough — the return on investment (ROI) timeframe is lengthy, the entry into this dynamic market is expensive and failures are oftentimes irrecoverable.

However, in recent years, Silicon Valley and other tech hubs around the world seem to have cracked the code with the rise of space tech startups. In an industry long dominated by giants such as Lockheed Martin and Boeing, the startups are finding ways to build satellites for less than millions and to then launch them even less expensively with the "build and they will come" mentality. More impressively than the technology, these companies are overhauling the business of space. Take SpaceX as a prime example. SpaceX is vertically integrated, the firm's employees are versatile and technology is used as a means to the ultimate end goal of colonizing Mars.
Every startup touts "innovation" à la Silicon Valley style. In the early days of the space industry, the phrase "innovation" was constantly frowned upon as that phrase inherently has come with high risk and was consistently avoided by large corporations. As the price of entry into space and the price of failure has significantly dropped, innovation is the new darling of venture capitalists. Is your company innovative? This is a highly subjective question, with eager investors outside of the space arena looking to find the
next SpaceX.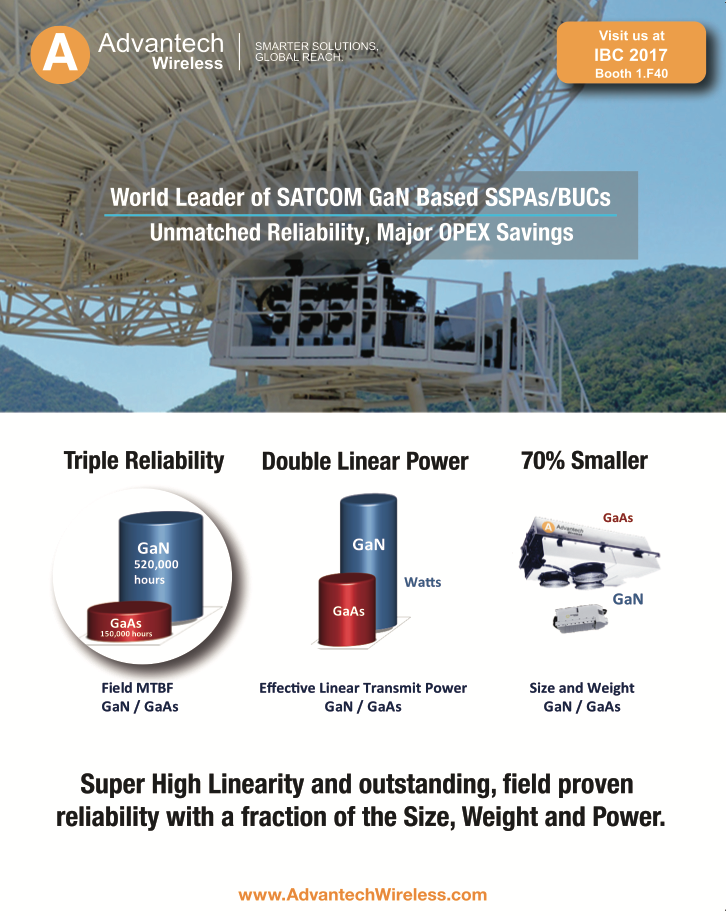 The space industry is not the only one facing this challenge. Cornell University, INSEAD and the World Intellectual Property Organization have all been attempting to assess the innovation of countries using a framework called the "Global Innovation Index." A series of parameters that describe attributes of innovation is calculated and scored.
There are many similarities between a country and a space startup company: they both require long term vision and investment strategy.
Instead of looking solely at the newness of the technology offered, the framework's emphasis is on criteria such as: how conducive a company is for cultivating ideas, how robust are leadership directives and how accessible are knowledge resources.
A sample framework for assessing a company's innovation index, modeled from the "Global Innovation Index" is shown in Figure 1 on the following page.
A more conventional method of evaluating innovation of a company emphasizes IP management.
However, as a space company will have a longer ROI timeframe, the ability to sustain that innovative spirit for the long run is crucial. Therefore, a better approach, such as this sample framework, should also concentrate on the environment to induce further innovation. How does your management team make a decision? How does your company embed collaboration in engineering practices? What is the talent acquisition strategy? Are you addressing the correct market for the offering? These are all considerations for sustainable innovation.
What can a startup, with limited resources, do to ensure checking as many boxes in this framework as possible? There are some simple solutions that startups adopt as noted by Aerospace Corporation. For instance, instead of hiring full-time talents, many startups connect with universities and national labs for occasional expertise consultation as well as for recruiting talent. Not all issues are as easy to address. Two industry experts were asked to share their observations regarding innovation and the lessons learned.
Need for Diversity in the Founders Circle
Jeanette Quinlan is the U.S. managing director for Startburst Accelerator who oversees many space startups and matches them with investors. As part of Startburst's growing ecosystems portfolio, she is always on the hunt for innovative startups.
"Even the definition of 'innovative products' is very different from a few years back," she said. "In the early days, startups just wanted to be acquired by large corporations. Startups would develop and patent a new technology, and then wait to be acquired. Nowadays, large corporations are not necessarily just looking for the technology, but also the team dynamics and operations to execute the business. As it turns out, the best way to acquire their innovation is to 'partner' and not necessarily 'acquire' anymore. This will ensure sufficient diversity within the lifecycle of product offerings and can better adapt to market shift. Large corporations can also leverage the startups to better direct their internal
R&D funding."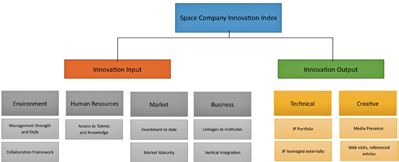 The rise of competing mega-constellation systems are a prime example of how diversity promotes innovation.
"The mega-constellation companies are in essence, 'frenemies'. They need each other to sustain a vibrant market and stimulate the ecosystems. The same is true for the players in the value chain. Small satellite launchers, deployers, rideshare coordinators, and ground data companies, collaborate and compete simultaneously. This dynamic leads to even more innovations, since there are so many more opportunities."
How are startups gearing up to deal with this new dynamic?
"It becomes paramount that the founders have diverse perspectives, so they can be open-minded to new dimensions of their businesses. As space arena has been traditionally a homogenous market, we'd like to see our portfolio companies be as diverse and robust as possible. A phenomenon we're seeing is the lack of female founders in the space startups. Among the ~100 portfolio companies that we work with, I've only seen four or five female founders. There is no doubt that there is a high ratio of female team members in each of these companies, however women shy away from taking the driver's seat."
Any recommendations for all the founder-wannabe female space enthusiasts out there?
"We'll be coordinating a women's networking event at the upcoming Satellite Innovation Symposium in Silicon Valley, I hope all female space enthusiasts can come join us, network, share your experiences and be a role model. Help us build a support system for future female founders."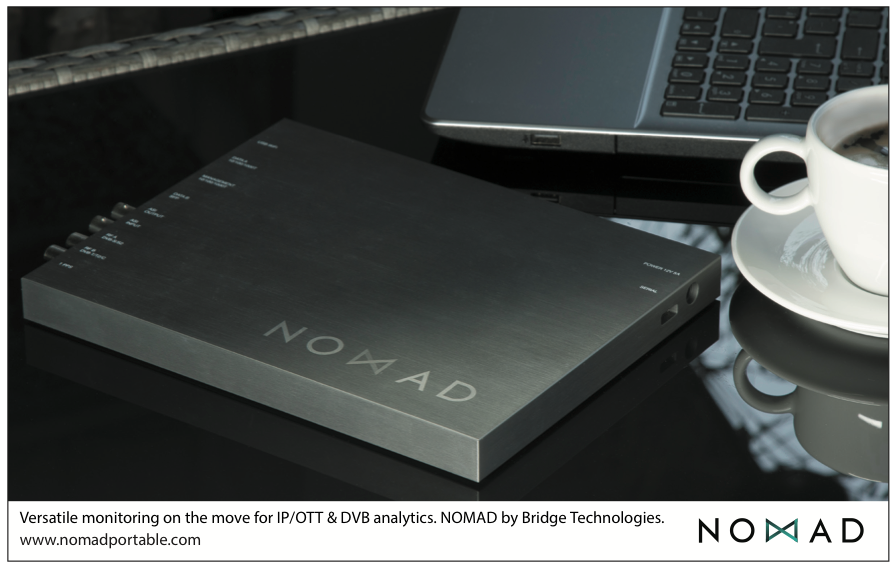 Connect Early, Connect Often
Christian Patouraux, the CEO of Kacific Broadband, saw the need to disrupt the communication market in the regional areas.
"Kacific is a byproduct of my personal experience living through the disaster recovery effort in the Pacific. When I witnessed first-hand the lack of resources in villages in the developing countries, and understood the cause of this, I realized the timing was ripe for a disruption."
Kacific is a next-generation wholesale broadband satellite operator, servicing public sectors, businesses and consumers in urban areas, rural villages and remote communities in territories with highly dispersed pockets of population.
"We are providing a regional innovation. The available solution in a very fragmented part of the world such as the Pacific and South East Asia are not suitable for the users, and no infrastructure is in place to support their needs. Innovating the business model by removing excessive infrastructure in a traditional satcom model, we are filling in a gap long neglected by traditional service providers."
When your targeted customers are dispersed, the very nature of the core team members will be diverse. How does a small company keep the core team focused on the mission of
the company?
"The core team needs to be very aligned with the 'why' of the company's existence. Kacific is set out to provide the customers long neglected by the traditional telecom companies. It's very enticing to take advantage of such customer groups, therefore enforcing the 'why' of the company and making sure it's part of our guiding principles is very important. The very nature of our business creates a diverse team, both personality and location wise. We make sure that we are completely aligned, among ourselves and our customer's needs. When they are out there seeing the customer and their situation, the 'why' should ring true and will guide them on the 'how' and 'what' in execution. We were fortunate enough to have a small core team completely aligned about why we need to disrupt the current market. Will more markets adopt this business model? We certainly believe so. How big can we grow before we cannot efficiently keep alignment of our innovative spirit? As a company grows, it is hard for that message not to get diluted and eroded down the chain. But if you are a seasoned entrepreneur like Elon Musk with a strong core team, it is still doable."
The Difficult Part — Staying Innovative
This is an exciting time — leading edge companies are exploring dimensions beyond technology for industry disruption. However, innovation in the space industry needs sustaining power to achieve the highly desirous end result of revenue acquisition and profit.
How innovative is your company? The answer goes beyond the technology that's been developed in your own R&D department. Innovation requires your company to invest in an innovation inductive environment and that will ultimately be a key factor in your company's longevity.
Time to take that innovation index framework and have a hard look at how innovation applies to your success!
www.aerospace.org/
With more than 20 years' experience in business development/ marketing for both government and commercial space programs, Lisa has cultivated a keen sense of the bottlenecks of the satellite industry, as well as where the industry is going next. She has enabled countless space-based missions ranging from architecture mission designs, technology implementations for new applications, and innovative business arrangements.

She joined The Aerospace Corporation in 2016 with a mission to enable more space projects in the industry by leveraging the Aerospace Corporation's unique experience and expertise, and she is fluent in both Chinese and Japanese in language as well as business culture. Prior to joining Aerospace, Lisa leveraged her multi-lingual advantage as the Director of Commercial Satellite Systems Business Development for Asia Pacific region at Boeing Space and Network Systems, and also worked as a system engineer at Northrop Grumman Aerospace Systems.
Lisa has an M.S. in Electrical Engineering from the University of Southern California, an M.S. in Aerospace and Mechanical Engineering from the University of California at Irvine, and a B.S. in Atmospheric Sciences from National Taiwan University in Taipei, Taiwan.
---