Mary Cotton, the CEO of iDirect, possesses more than 25 years of technology leadership, creating and driving growth in her previous roles as a Chief Executive Officer (CEO), Chief Operating Officer (COO) and as a Chief Financial Officer (CFO) in various organizations.

Prior to joining iDirect, she served as Senior Vice President for SAP, one of the world's largest business application software companies. Cotton joined SAP in 2005 after she orchestrated the sale of Frictionless Commerce, a provider of supplier relationship management software, where she served as CEO.
Prior to SAP, Cotton held several top management positions, including COO and CFO, at Aspen Technology Inc. (AspenTech), a provider of software and services that helps companies improve their manufacturing processes. There she executed a growth strategy that built AspenTech from a $6M private company to a $320M publicly traded, international solutions provider. The strategy focused on continued product development and innovation, international market expansion and the acquisition of more than 20 software and services firms.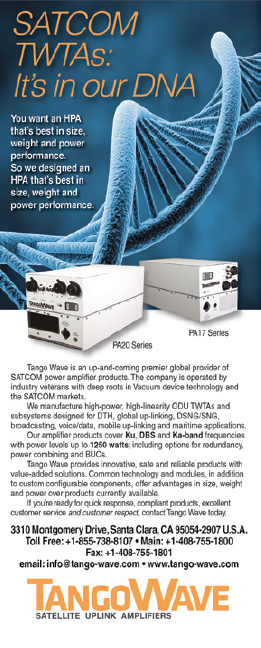 SatMagazine (SM)
Seven years have passed since you took the reins at iDirect, which has experienced strong revenue growth and dominance in several key vertical markets and HTS leadership. What is the key to iDirect's success?
Mary Cotton
When I joined iDirect in 2007, the company had established a remarkable track record of innovation. The introduction of an IP-based satellite platform enabled enterprise-quality applications for the first time in the industry. And this helped transform satellite from a "technology of last resort" to a powerful solution that can handle core network applications and take broadband into the heart of critical enterprise, military and public sector operations.
That was a major game changer for service providers, as they now had the technology to generate new demand for satellite connectivity. However, we understood that success would not be possible if we didn't also address long-standing barriers to cost. As a result, iDirect designed its platform in a way that delivers high-quality service as well as enables service providers to do so affordably.
I stepped into a company that had tremendous momentum and we focused on the next area of innovation to create the widest possible market for our partners. We expanded the capabilities of our platform through the development of unique industry-specific features. And that has led to iDirect's clear leadership in military, aero, mobile backhaul, maritime, and oil and gas—all of which are high-value markets for our partners.
Today, there's no question that innovation is the lifeblood of iDirect. We've built a thriving company on iDirect's original vision, and we have shaped the industry by breaking down long-standing quality and cost barriers. Where we're focused now is on taking satellite mainstream. Part of that involves capitalizing on the HTS opportunity before us today—to open markets and lower costs even further. This plan also involves advancing satellite technology to become an integral part of the end-to-end network. We believe that, given its unique capabilities, satellite will provide a missing piece to building a truly connected world.
Another key to iDirect's success is our loyal customer base. Understanding iDirect means understanding our unique relationship with our partners. We are 100 percent focused on developing the ground infrastructure technology that allows our partners to build the most optimized satellite networks, differentiate their services, seize new revenue opportunities and lower their TCO. There's no doubt that our customer service mindset is a prime differentiator and a big competitive advantage for iDirect.
Of course, we owe a great deal of iDirect's success to our people. We have extremely talented people across the organization who drive our development, our product portfolio and market expansion going forward.
SatMagazine
A comment on one or two of the most challenging business needs that have presented themselves over the past year or two, and how iDirect addressed and successfully overcame. Lessons learned?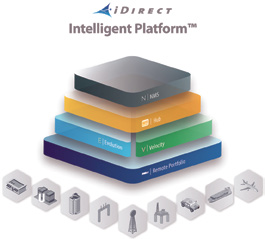 Mary Cotton
Hands down, the biggest challenge that this industry—not just iDirect—faces is HTS. HTS is redefining how the satellite industry does business today, and five, ten years down the road. More than a challenge, we see this technology as one of the biggest opportunities to come along in quite some time.
Internally, we knew that this would have a huge impact on our partners. We made some pretty aggressive moves early on to scale and support our partners through the HTS transition. We doubled the size of our engineering team. We introduced a major redesign of the core technology that powers our platform to scale to higher throughputs and larger deployments. We became a multi-product line organization, expanding our platform and enabling major HTS operators with Velocity™. Plus, we're investing heavily in the capabilities of our Network Management System. This enables our partners to reach new levels of business and network performance, while giving them innovative tools to continually deliver new, differentiated value to their customers.
As far as lessons learned, this is not business as usual. Bulking up so quickly and transforming into a multi-product organization was no easy feat. But at the end of the day, we're executing a very exciting and ambitious game plan to ensure HTS is an opportunity for iDirect partners. The payoff is well worth the growing pains, being able to diversify and expand the market on a whole different level.
There's a lot at stake. Our partners tell me personally that they're literally building their business on iDirect technology. We work hard to continually provide more value, more services, more training, and more enhancements to help partners expand their business and get the most from their investment in iDirect.
SatMagazine
Kevin, as the company's Chief Operating Officer (COO), you've been tasked with expanding iDirect's market position and creating new value for satellite communications services. What are your priorities?

Kevin Steen
Our focus is capitalizing on the market opportunity in front of us. And putting the right people, processes and products in place is critical to achieving this goal. When I look at necessary priorities for ensuring we execute on a higher level, I see it impacting the company on multiple levels.
First and foremost, we are investing in capabilities to bring products to market more rapidly. We want to open new doors of revenue opportunity for our partners and ensure they are in the best position to deliver the differentiated high-value services the market demands. This requires identifying gaps in the total solution and finding ways to fill those gaps. We are accomplishing that through technology partnerships and licensing agreements, as well as through our own internal rapid development.
Refining our supply chain is another top priority. This includes engaging with third party technology providers to embed their solution within ours in addition to leveraging our buying power to drive down our internal costs. Both of these lower the total cost of our solution and speed our time to market, which is absolutely critical today.
My team is also focused on increasing our level of customer support and technical expertise. As our partners continue to expand their operations, we must never miss a beat in being able to provide the level of support they need to reach that next level. Our customers are at critical stages in their growth cycles, and if we cannot provide the level of service necessary to support such growth, everything else simply doesn't matter.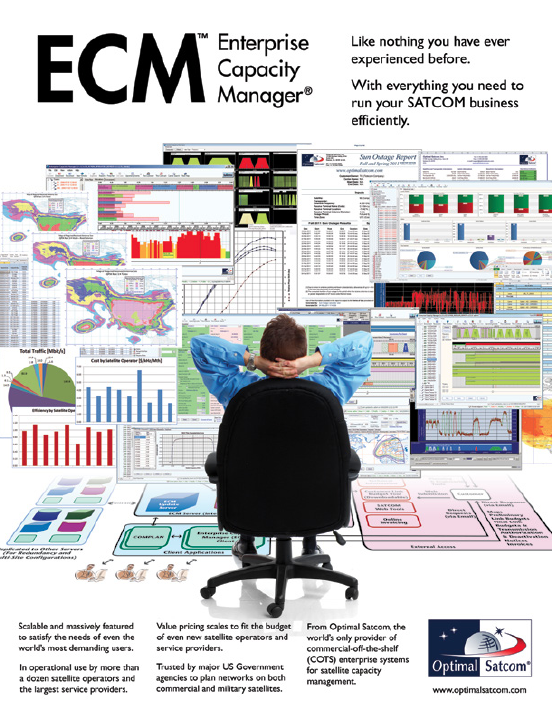 SatMagazine
Let's build on that last point about customer service. What are iDirect's plans for improved customer support? If there are new and improved products, how does one continue to satisfy legacy products already out? How can the legacy small to medium customers access newer and technologically improved products without breaking the bank?
Kevin Steen
We talk a lot about the changing connectivity landscape and how it is becoming more complex. We must scale as an organization in order to support this complexity for our customers. That means strategically leveraging resources and being more proactive in problem solving—being ahead of the game, if you will. In addition, we are focused on implementing strategies to support a larger customer base without the need to increase headcount.
When you talk about legacy customers, our products have always been backwards compatible, so that path to growth is always present. But I should point out that roughly 80 percent of our customer base is operating on Evolution. That speaks volumes to the fact that our customers see the value in upgrading and leveraging added business capabilities of next-generation technology.
SatMagazine
Another one of the priorities you mentioned was business development. Business and product development certainly go hand-in-hand. How do you ensure one does not get ahead of the other? Or does one of these goals have precedence?
Kevin Steen
iDirect's business development team identifies opportunities in the market and works with product development to create products that match those opportunities. But it never even gets to that point if the business case has not been clearly identified and articulated. At the end of the day, it's the fundamental business questions that gauge our success. Are we helping our partners grow? Achieve greater operational excellence? Better serve their customers? I can say with great confidence that both business development and product development are conscious of that notion and help guide iDirect to the most effective decisions that solve real business needs for our customers.
SatMagazine
There's so much growth across the industry and within iDirect—however, as you look at more mainstream opportunities, how do you reposition satellite?
Kevin Steen
The satellite industry has long espoused its role as part of this truly integrated network. But never before has our fulfillment on that promise been more crucial. The role of the service provider is changing. Every end user expects to pick up any device and perform any function in any region or situation around the globe. That means the service provider no longer runs a network—they provide global IP connectivity. And satellite has a critical role to play.
Things such as global reach, immediacy, resiliency and security—satellite makes this all happen—and has made it all happen. We need to be talking up the stories related to satellite's growth and development, satellite's use cases and future opportunities. We need to relay the message that these aren't just good ideas, but rather real life success stories that only satellite can meet.
SatMagazine
Toni Lee, you've led iDirect's marketing efforts as the Chief Marketing Officer (CMO) since 2006. You've really seen the industry undergo major transformations. Given all of the momentum in the market today, please discuss your overall goals, how you plan to expand business opportunities for your partners and continue to advance your leadership position in the market.

Toni Lee Rudnicki
As Mary said, HTS is changing every facet of how the satellite industry does business. That means a shift in the value chain, business models and the overall landscape for satellite. An important goal for marketing at iDirect is to help lead this transformation from a technology and an education standpoint. We want to be a leading voice on issues such as how to get HTS right, how to enable global service roaming for mobility applications and how to identify and capture emerging opportunities.
On a larger scale, HTS is a springboard to take satellite mainstream. Satellite is poised to expand beyond niche status and play a more vital role in global communications. Again, technology and education are critical here. We need to examine satellite's unique advantages with fresh eyes and then convey a new narrative around satellite's strategic value to reach a broader audience.
SatMagazine
Where are some of the most promising market opportunities you see on the horizon?
Toni Lee Rudnicki
What is really exciting to think about is the explosion of mobile growth that is expected to occur worldwide. When Ericsson comes out with projections that the total number of mobile subscriptions will grow from 6.8 billion to 9.2 billion by 2019, you begin to realize that satellite must play a role in growing this connected landscape.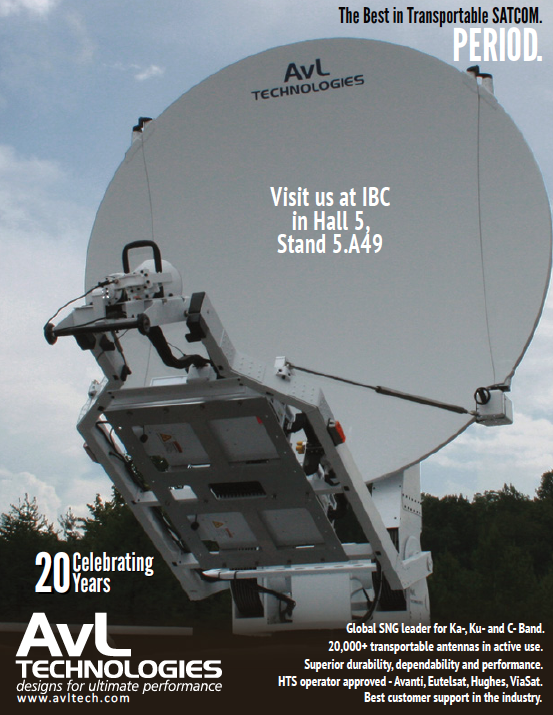 Take emerging areas like Asia Pacific, Africa and the Middle East. Looking specifically at Asia Pacific, the increase in mobile subscriptions in this region remains significant, with Ericsson projecting 1.4 billion net mobile additions by the end of 2019. Now match that growth with numbers for HTS and markets for small cell for backhaul, and you see the bright spots clearly illuminate.
Beyond that, in two years we are expected to see 26,000 maritime vessels relying on VSAT as their primary means for connectivity, according to COMSYS. Five years after that, satellite services in the military could reach $10 billion globally, which is projected by NSR. And another five years after that, aeronautical satellite services will hit $3.4 billion, again a projection by NSR.
SatMagazine
How will iDirect garner the presence necessary to promote its products as more and more companies bring their technologies into the marketplace? The noise can be deafening, and what will make iDirect's products stand out?
Toni Lee Rudnicki
Confidence. By that I mean our customers having the confidence to pursue any opportunity in any market they desire to enter. The element that routinely inhibits business growth is uncertainty—there is simply no place for uncertainty in a market that is exploding with opportunity. Any moments you spend wondering whether or not your technology will allow you to pursue an opportunity could end up costing you that opportunity.
We take great pride in our history of working with customers, listening to their needs, and providing them with technology that helps grow their business by any means necessary. That type of assurance will always rise above the noise in the market.
SatMagazine
Greg, as the Vice President of Product Management, you have a critically important role in the company. Where are you focusing iDirect's development efforts to help your partners capture the exciting opportunities ahead?
Greg Quiggle
As Toni Lee mentioned, we are experiencing a market exploding with diverse opportunity. With such diverse opportunity comes a much broader set of customer requirements. iDirect knows our customers cannot leave any opportunity on the table, and therefore we have formulated a dual product line strategy to ensure that never happens—not today, not 10 years from now.
Velocity is for satellite operators deploying HTS, while Evolution remains the core platform for the majority our network operator partners—and we continue to make enhancements to the platform. Both product lines are managed by a new Network Management System, Pulse. What is so exciting are the ways in which Pulse can enable greater scale, provide more resilient networks, expand our partners' capabilities for developing unique customer value, and integrate with the broader telecom ecosystem.
SatMagazine
Long-term goals must shift every now and then to accommodate new demand and interest cycles for various technologies (i.e., HTS, HPA, Mobility). How do you manage to juggle the necessity of maintaining development cycles with razor sharp focus when priorities can change on a dime?
Greg Quiggle
I would argue that it isn't so much that priorities are changing on a dime, but that they are diversifying at a new pace. The industry is changing and new innovations are coming, and with this we need to be laser focused on enabling our customers to succeed.
That speaks to the dual product line strategy I mentioned earlier—two product lines designed to help our customers adapt to the changing demands happening in the market. Rather than tying our customers' hands with one solution that may inhibit their ability to move quickly, we are able to help them keep their options open. And that's what it's about: to have options at whatever pace the market might be changing.
SatMagazine
What are the biggest challenges facing the industry and how can the industry best address them?
Greg Quiggle
The biggest challenge is the satellite industry's overall image. The stigma has always been that satellite is too costly, too niche and doesn't provide a good user experience. While these all are statements that may have been true, to some degree, in the past, if you take a close look at what is happening in this industry today, you quickly realize the future will look far different.
Take cost, for example. We've long heard that the price of satellite capacity is simply too expensive. HTS is lowering that cost substantially. We will continue to target cost—with ground-space integration measures being the next phase. When it comes to user experience, we are enabling satellite technology to integrate seamlessly into the core end-to-end network and operate in the same ways as every access technology, from provision to fulfillment to management.
These are extremely exciting times. Overall, satellite is ready for prime time. The idea of satellite playing a role in the global IP communications network can no longer be just talking points in a sales pitch. The time is now that the broader communications landscape must realize this fact.
For additional information regarding iDirect, please visit http://www.idirect.net
---