Mobile operators around the world are witnessing a surge in data traffic as smartphone use increases, devices become more affordable and network capacity expands. One way in which they are responding to this data explosion is by adopting new, small-cell architectures that can better target underserved areas in developed markets, and extend services into previously unconnected remote and rural areas.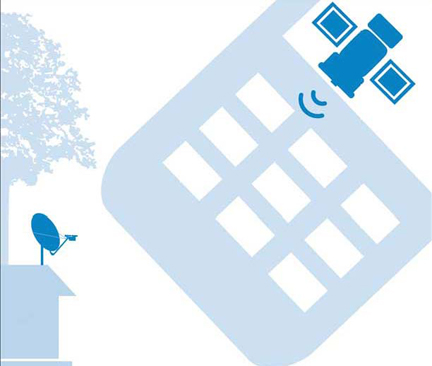 The technology developed for femtocells, the compact home base stations which have already been extensively deployed in many markets as a consumer offering, is now being adapted as a small-cell solution for outdoor metropolitan and rural deployments; an approach which is attracting keen interest from operators and vendors alike.
In a global survey carried out on behalf of iDirect by Informa Telecoms & Media, the use of small cells as a means of providing wireless or mobile access in rural and underserved areas attracted widespread support, with almost half (47 percent) of respondents favoring small cells in preference to 2G or 3G macrocells.
Out of over 330 senior industry professionals who completed the survey, almost 50 percent (156) were from operators, with the rest comprising system integrators, hardware and software vendors. The survey results were backed up by means of interviews with selected mobile operators in order to obtain their views first-hand. Both the survey and the follow-up research encompassed operators from developed and developing markets.
A key challenge when servicing these new small cells will be the provision of backhaul. Fixed-line backhaul options, such as copper or fiber, are almost certain to prove impractical, inflexible or too costly for use in conjunction with small cells outside highly-developed areas, and the alternatives—such as microwave or satellite, both of which are widely deployed in backhaul networks —are under consideration.
Satellite technology has already proved highly adaptable for mobile backhaul purposes. Modern TDMA-based systems can rapidly deliver the highly-cost-effective, carrier-class, two-way all-IP connectivity with shared bandwidth that is ideally suited to small-cell environments.
When coupled with satellite backhaul, the small-cell approach generated a highly positive response from the survey group, with over 55 percent expressing an interest in evaluating a solution that combines the two technologies. Both existing users of satellite backhaul and companies without previous experience of the technology responded affirmatively.
Economic modeling carried out by Informa shows that, when used in conjunction with small cells, the business case for satellite backhaul is strongly favorable. Payback can be achieved in as little as two years, and total cost of ownership (TCO) is highly competitive due to significantly reduced capex relative to competing solutions, and opex in line with similar network deployments.
In the white paper, which you can download from iDirect, Informa evaluates the market potential for satellite backhaul when used in conjunction with small cells and shares the key findings from the survey along with feedback from the operator interviews. Additionally, small-cell technologies and their applications are summarized and the performance advantages of satellite backhaul are considered. Finally, the white paper outlines the key cost benefits of a small cell solution in more detail, based on economic modeling, and presents the findings in the form of a case study.
To download this
iDirect
-sponsored white paper, visit the following link:
http://idirect.net/Applications/Cellular-Backhaul/Informa-White-Paper.aspx
About the authors of this brief and the white paper
Dimitris Mavrakis is a principal analyst in Informa Telecoms & Media's Networks team. He covers a range of topics including next-generation networks, IMS, LTE, WiMAX, OFDM, core networks, network APIs and identifying emerging strategies for the mobile business. Dimitris is also actively involved in Informa's consulting business and has led several projects on behalf of Tier-1 operators and key vendors. Dimitris holds a PhD in Mobile Communications and an MSc in Satellite Communications from the University of Surrey.

Julian Bright is a senior analyst in Informa Telecoms & Media's Networks team. He covers a range of wireless broadband technologies including WCDMA/HSPA, LTE, mobile WiMAX and Wi-Fi, and associated technology areas including fixed-mobile convergence, next-generation IP core networks and IMS technologies and strategies. Julian has almost 20 years' experience as a commentator and analyst in the telecoms arena. Prior to that, he spent eight years with a major telecoms company working mainly on projects for BT.