Telenor's Thor 7 On Its Way For A Spatial Sending
Space Systems/Loral (SSL) has announced that the THOR 7 satellite, designed and built for Telenor Satellite Broadcasting (TSBc), is heading for the European Spaceport in Kourou, French Guiana for launch aboard an Arianespace Ariane 5 launch vehicle.
THOR 7 is a multi-mission satellite equipped with Telenor's first high performance Ka-band payload, designed to serve the maritime market.
The HTS Ka-band payload on THOR 7, designed specifically for the mobility VSAT market, will provide cost-effective solutions and offer high powered coverage over the North Sea, the Norwegian Sea, the Red Sea, the Baltic Sea and the Mediterranean.
The satellite also has a Ku-band payload for broadcast and television services in Central and Eastern Europe. THOR 7 was designed with up to 25 simultaneously active Ka-band spot beams and a steerable beam for flexibility in meeting changing market requirements. The satellite's Kuband payload includes 11 transponders, which will enable expanded services in the region as well as back-up to ensure uninterrupted service.

"The satellite built by SSL will deliver a very bandwidth efficient and flexible service for major shipping routes and recreational vessels," said Morten Tengs, Vice President and CEO of Telenor Satellite Broadcasting. "With the launch of THOR 7, our growth satellite, we look forward to further extending our position in the market and expanding our European coverage."
THOR 7 is based on the highly reliable SSL 1300 platform, which provides high-power and the flexibility to support a broad range of applications and technology advances. When launched, THOR 7 will be positioned at 1 degree West longitude and is designed to provide service for 15 years or more.
"SSL and Telenor Satellite Broadcasting share a commitment to providing satellites and services that improve the human experience," said John Celli, President of SSL.
Space Systems/Loral: www.sslmda.com/
Telenor: www.telenorsat.com/
---
OHB System Sends HISPASAT AG1 On Its Way To Ottobrunn + OHB Sweden To Develop MATS Sat
Developed and built by OHB System, the "Hispasat Advanced Generation 1" ("Hispasat AG1") geostationary communications satellite has departed from the satellite's integration hall in Bremen, Germany.
After successful system testing at the end of the integration phase in Bremen, the environmental impact testing campaign is now underway. Hispasat AG1 will undergo this testing over the next few weeks at the space center operated by IABG in Ottobrunn near Munich. During environmental impact testing, the satellite is placed in a thermal vacuum chamber, where its functions are tested under space conditions in both heat and cold and in vacuums. Further functional testing entails the simulation of mechanical and also electro-magnetic strain on the satellite.
As the principal contractor, OHB is responsible for the overall satellite system, integration of the satellite, in-orbit testing and start-up. In addition, it will provide real-time support during the satellite's entire 15-year service life. Spanish communications service provider and satellite operator Hispasat will be using HAG1 to supply Spain and Portugal, the Canary Islands and America with multimedia services. This is the first satellite to use Europe's new SmallGEO platform, developed through a public–private partnership between the European Space Agency (ESA) and OHB.
Additionally, OHB Sweden, Stockholm, and ÅAC Microtec, Uppsala, have been appointed by the Swedish National Space Board (SNSB) to deliver a highly capable small satellite platform, named InnoSat, and to accomplish the advanced scientific mission named MATS (Mesospheric Airglow/Aerosol Tomography and Spectroscopy).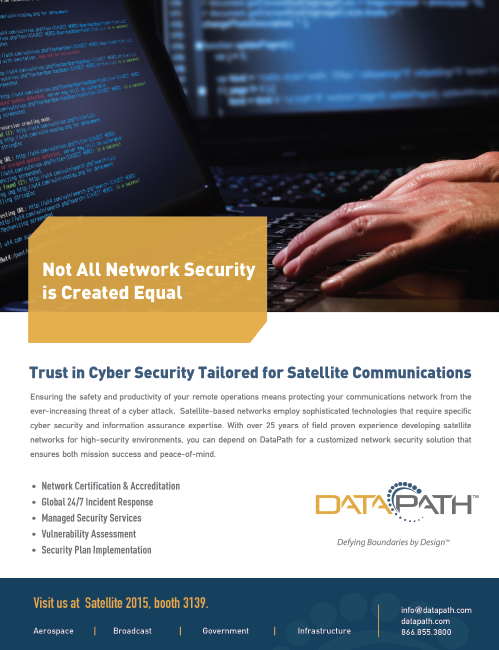 OHB Sweden and ÅAC Microtec have been contracted by SNSB to develop, integrate and operate MATS, the first scientific mission based on the new innovative state-of-the-art small satellite platform. The launch of the satellite is currently planned for spring 2018. The total contract value, including launch and operations, is about 9 million euros.
Gierth Olsson, CEO of OHB Sweden, said, "As the next innovation step after satellites like Odin, SMART-1 and PRISMA, we are together with ÅAC Microtec developing a highly competitive product for the international market," said Mikael Andersson, CEO of ÅAC Microtec, said, "There is a clear trend for smaller and more affordable satellites meeting higher performance requirements than was previously possible. The development of the small satellite market has really exploded in recent years. Driving factors are among other technological progress and budget constraints forcing a paradigm shift." OHB Systems: www.ohb-system.de/
---
Better Geospatial Viewing For Windows
LizardTech®, a provider of software solutions for managing and distributing geospatial content, has released an updated GeoViewer for Windows, which is the fastest way to view MrSID and JPEG 2000 imagery and includes broad file format support.

Two options are available, GeoViewer and GeoViewer Pro. GeoViewer is available as a free application for raster imagery display, LiDAR point clouds, and vector overlays.
The ability to connect to online base maps, combine local data with web map service (WMS) and JPIP sources, export imagery, save projects, and other advanced display options are offered.
GeoViewer Pro allows access to additional functionality, including support for printing, additional projection systems and advanced area measurement tools. The LizardTech infosite: www.lizardtech.com/
---
Intelsat + Azercosmos' Strategic Agreement
Intelsat S.A. and Azercosmos OJSCo., the national satellite operator of Azerbaijan, have announced that the two companies have signed a strategic agreement at the 45 degrees East orbital position.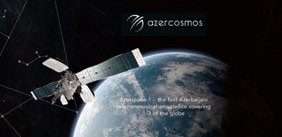 The two companies will closely collaborate on the design of the Azerspace-2/Intelsat 38 satellite and leverage their respective strengths and capabilities during the manufacturing and operational phases of development.
Azerspace-2/Intelsat 38 is scheduled to be launched in 2017. The new satellite will provide continuity of service for the Intelsat 12 satellite currently stationed at 45 degrees East, an orbital location which hosts Direct-to-Home (DTH) platforms and provides connectivity for corporate network services in Africa. The new Intelsat 38 satellite will also provide services across Central and Eastern Europe, Asia and Africa. For Azercosmos, the new satellite offers enhanced capacity, coverage and service offerings to support the growing demands in the region for DTH, government and network services currently supported by Azerspace-1.
Stephen Spengler, Deputy Chief Executive Officer, Intelsat, said, "Intelsat 38 will be strongly positioned to support the growth objectives of our customers at this orbital location."
Intelsat: www.intelsat.com/
---
RUAG's Automated Satellite Panel Manufacturing
At the Automated Satellite Panel Manufacturing and Insert Technology, during the JEC-Europe in Paris, RUAG Space GmbH will present to those in attendance, information regarding the company's Automated Satellite Panel Manufacturing and Insert Technology.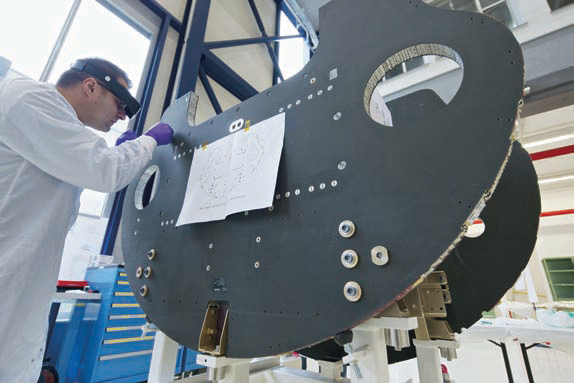 This technology will change the way satellite panels are manufactured in the future and has the following benefits:
• Reduction of lead time
• Reduction of manufacturing costs (all manufacturing steps are performed on one machine, trimming, cut-outs, insert hole drilling, insert placement and the measurement of the final insert location)
• Increased flexibility (late freeze of insert pattern)
• Increased accuracy
• Reduced insert mass

Additionally, RUAG Space has signed its first contract to supply satellite electronics to South Korea.
By the end of 2016, the company will build two electronic motor control units for satellite solar-panel positioning mechanisms and deliver these to KARI (Korea Aerospace Research Institute).
RUAG Space: www.ruag.com/space/
---
Six African Flight Regions To Receive Aireon Space-Based ADS-B Support
Aireon LLC, developer and operator of the world's first space-based global air traffic surveillance system, has signed a memorandum of agreement (MOA) with the Agency for the Security of Aviation Navigation in Africa and Madagascar (ASECNA), which provides Air Traffic Control in 17 African States.

ASECNA has become the latest member of a leading group of global Air Navigation Service Providers (ANSPs) that are planning to use Aireon(SM) to improve air traffic management across the airspace under their control.
Under the MOA, ASECNA will collaborate with Aireon to assess the requirements and benefits of space-based Automatic Dependent Surveillance- Broadcast (ADS-B) services in their airspace, which covers six flight information regions (FIR) including the Dakar oceanic FIR that connects Western Africa and Europe to South America and the Caribbean.
This agreement includes evaluating the coordinated use of the service in neighboring regional airspace and demonstrating how those capabilities could help to improve aviation operations in ASECNA-managed airspace.
"Our agreement with ASECNA is yet another sign of progress in our vision to serve as a global platform for aviation surveillance and demonstrates the growing momentum of Aireon's space-based ADS-B solution," said Don Thoma, President and CEO, Aireon.
"Aireon's satellitebased surveillance will significantly improve our surveillance capabilities, while driving internal cooperation in ADS-B standards with neighboring ANSPs in the region," said Amadou Ousmane Guitteye, Director General of ASECNA.
"We're particularly interested in surveillance coverage over remote terrestrial routes within Niamey, Ndjamena and Brazzaville, as well as the oceanic routes in Dakar and Madagascar and expect that enhanced surveillance in the ASECNA FIR will not only generate efficiencies for the airlines but will also generate significant safety improvements for Africa while reducing the costs of infrastructure for ASECNA."
In partnership with leading ANSPs and investors from around the world, NAV CANADA, ENAV, IAA, and Naviair, as well as Iridium Communications Inc., Aireon plans to provide the first opportunity for global air traffic surveillance as early as 2017.

The Aireon space-based ADS-B service will complement ground-based air traffic surveillance systems currently in use, by seamlessly relaying position and status information of aircraft flying over oceans, poles and remote regions to air traffic controllers on the ground.
This new capability is a quantum leap for remote surveillance, extending air traffic surveillance to the entire planet and unlocking operational efficiencies, reducing fuel costs and enhancing safety in remote and oceanic airspace. Additional information is available at: aireon.com/Home
---