---
Virgin Orbit + Southwest Research Institute (SwRI) Sign A Collaboration MOU
Virgin Orbit has signed a Memorandum of Understanding (MOU) establishing a new collaboration with the Southwest Research Institute (SwRI), an independent, non-profit research and development organization. Under the terms of the agreement, Virgin Orbit and SwRI will explore multiple specialized mission opportunities using the LauncherOne system coupled with SwRI's deep expertise in space mission development. Additionally, the two organizations will explore potential opportunities for joint manufacturing of SwRI's space platforms and delivery of space services to Virgin Orbit's customers.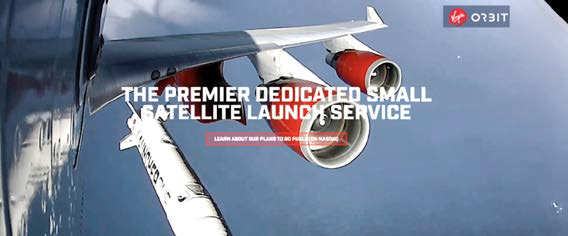 Virgin Orbit is developing partnerships to offer customers turnkey bundled services. Virgin Orbit and SwRI are particularly interested in collaborating on stewardship programs that would leverage space data to inform critical decisions around weather and for environmental monitoring purposes.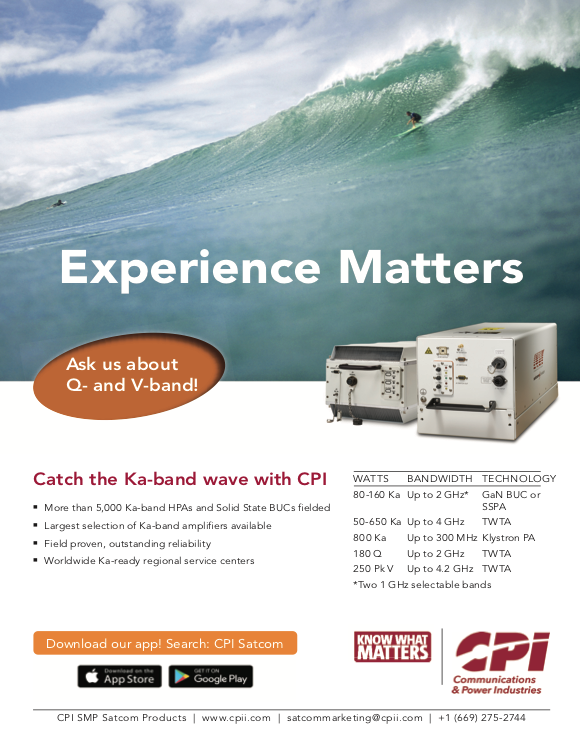 As part of the agreement, Virgin Orbit will assess the possibility of manufacturing SwRI Space Vehicle platforms at the company's manufacturing hub in Long Beach, California. Virgin Orbit and SwRI will also evaluate opportunities to jointly develop and launch missions to space, including the deployment of satellite constellations, to provide comprehensive space service offerings to customers.

This past June, Virgin Orbit completed its second successful flight to space, Tubular Bells: Part One, which delivered several payloads for the U.S. Department of Defense Space Test Program to a precise target orbit.
"As the Virgin Orbit team works to build on our recent successes, we're excited to join forces with organizations like SwRI to propel forward our mission of opening space for good. We're especially looking forward to combining our uniquely responsive air launch capabilities with SwRI's broad spacecraft expertise to provide turnkey solutions for our most pressing environmental challenges," said Virgin Orbit CEO Dan Hart.
---
Gilat Receives Million$$ For LEO Constellation Support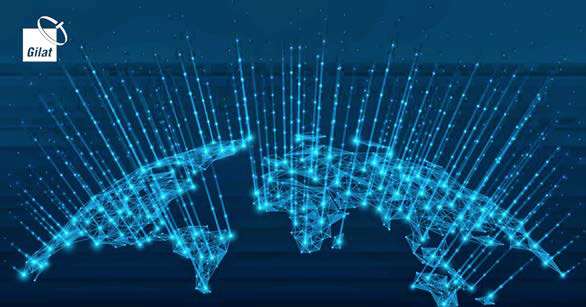 Gilat Satellite Networks Ltd. (Nasdaq: GILT, TASE: GILT) has received additional orders of $17 million for support of LEO constellations gateways.
Gilat's subsidiary, Wavestream, was selected to supply Gateway Solid State Power Amplifiers (SSPAs) to a leading satellite operator to support the LEO constellation gateways. These orders were received as part of the previously announced contract.
Wavestream is proceeding according to plan, with delivery of orders for its Gateway-Class PowerStream 160Ka SSPAs, designed specifically for networks using wide bandwidth uplinks and high order modulation schemes.

Wavestream's SSPAs were selected due to what the company states is the best-in-class technical performance and unmatched reliability in harsh environments, best addressing the stringent requirements of Non-Geostationary Satellite Orbit (NGSO) constellations installed in remote locations.
"The high-volume manufacturing of these highly-complex Gateway- class SSPAs is proceeding at an unprecedented production rate, with all deliveries expected by the end of 2022," said Bob Huffman, Wavestream's General Manager. "Our manufacturing capacity, product reliability, and experience with high-power Ka-Band SSPA technologies stand alone in the NGSO Gateway market, and we are proud to be delivering over 1,000 of these units in support of gateways proud to be delivering over 1,000 of for the LEO constellation program."
---
Astroscale Demos The ELSA-d End-Of-Life Services Spacecraft
Astroscale's End-of-Life Services by Astroscale-demonstration (ELSA-d) successfully tested its ability to capture its client spacecraft using the servicer's magnetic capture system in a demonstration performed on Wednesday, August 25 (UTC).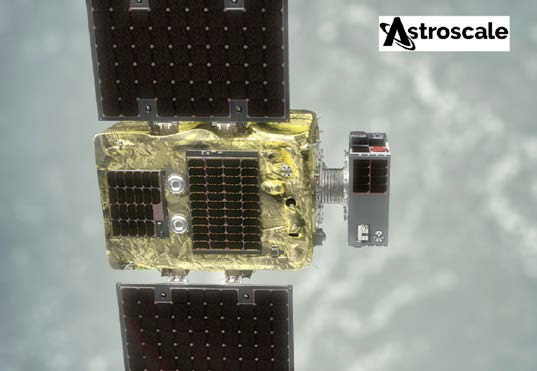 A major challenge of debris removal, and on-orbit servicing in general, is docking with or capturing a client object; this test demonstration served as a successful validation of ELSA-d's ability to dock with a client, such as a defunct satellite.
When ELSA-d was launched and commissioned, a mechanical locking mechanism held its servicer and client spacecraft together. The first step of this demonstration was to unlock this mechanism. Once unlocked, the magnetic capture system alone held the client to the servicer, preparing ELSA-d to repeatedly capture and release the client in future demonstrations.
The client was then separated from the servicer for the first time and captured to validate the magnetic capture system. During the release and capture period, Astroscale's Mission Operations and Ground Segment teams checked out and calibrated the rendezvous sensors and verified relevant ground system infrastructure and operational procedures.
The successful completion of this phase paves the way for the remainder of Astroscale's pioneering demonstrations of space debris removal. The Engineering and Mission Control teams are now preparing for "capture without tumbling," where the client will be separated to a greater distance, and the method of rendezvous and docking will rely on a combination of on-board autonomous software and advanced ground processing of telemetry and commands.
This demonstration is expected to be completed in the coming months and will be followed by the "capture with tumbling" phase, in which the client will simulate an uncontrolled, tumbling space object. The final capture demonstration will be "diagnosis and client search," in which the servicer will inspect the client, withdraw to simulate a far-range search, then approach and recapture the client.
"This has been a fantastic first step in validating all the key technologies for rendezvous and proximity operations and capture in space," said Nobu Okada, Founder and CEO of Astroscale. "We are proud to have proven our magnetic capture capabilities and excited to proud to have proven our magnetic capture ca drive on-orbit servicing forward with ELSA-d."
---
NSR's M2M + IoT Via Satellite Report Now Published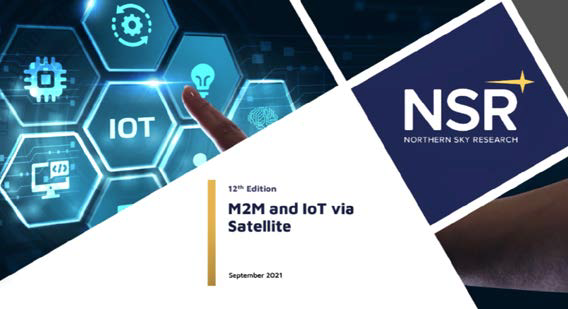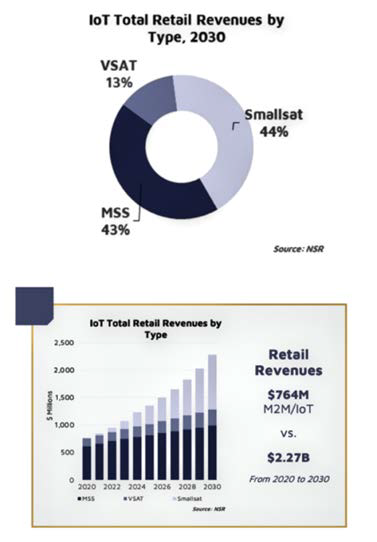 NSR's M2M and IoT via Satellite, 12th Edition (M2M12) report, just published, forecasts the dedicated Internet of Things (IoT) constellations market reaching $990 million in annual total retail revenues by 2030, reflecting ~44 % of the total SATCOM IoT market.
Due to the low cost of smallsat IoT terminals and ongoing subscription fees to end users, a conservative scenario sees smallsat IoT representing 71% of global in-service units (~13 million) by 2030, with much higher market share if the stars align properly.
The coming years represent an inflection point for the SATCOM IoT industry, resulting in permanent changes to MSS and VSAT operators. Along with change comes opportunity, and the M2M/IoT markets are seeing opportunity, but strategies will need to be revisited and change is inevitable for long term success.
"As with the Mobile Satellite Services (MSS) market, key smallsat applications are agriculture and transport and cargo," notes Alan Crisp, consultant for NSR and report lead author. "Unlike mobility markets, COVID-19 had limited impact on M2M/IoT revenues. Cargo's essential nature made it resilient and the largest market for smallsats, with basic "dots on a map" type applications growing a substantially larger addressable market. And with the potential for regulated tagging of all animals, agriculture has real green field market potential; especially with lower price points unlocking new addressable markets. In the coming years, smallsat IoT products will compete head on with the Garmin InReach lineup, Globalstar SPOT and other SATCOM based devices. Smallsat IoT prices will be lower than existing price points, increasing the addressable market by an order of magnitude. Features, such as panic alarms, can be built into devices at the time of manufacturing to reach a greater consumer base. Other application types will use similar strategies, to deliver similar success."
---
An Award Of Million$$ For Terrasat Communication's IBUCs
Terrasat Communications has received two awards that are valued at $19 million— the first award for a High Throughput Satellite (HTS) provider will replace aging TWTA amplifiers with Terrasat's new high-powered phase combined IBUCs (Intelligent Block Up Converters).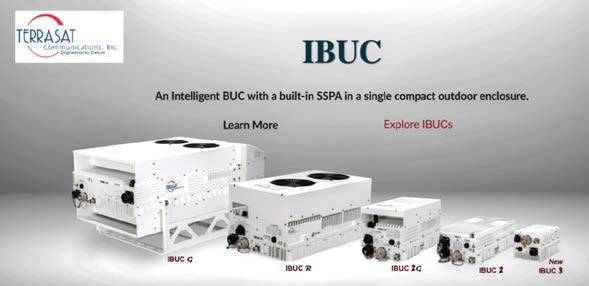 The second award for a Military Systems Integrator will use Terrasat's new and improved, GaN based IBUC's that now support multiple carrier transmission.
High power Ku- and C-band BUC's will be deployed along with Terrasat's new Cyber Hardened M&C (Monitoring and Control) for secure communications.
Also included in the order is the company's new, light weight, IBUC 3G, perfect for Manpack and small aperture terminals.
The IBUC is an integrated BUC with a Solid State Power Amplifier (SSPA) that enables SATCOM operators to install, configure, and monitor with confidence.
The intelligent BUC is used for commercial applications, military and government solutions, and within critical infrastructure environments.
"We continue to expand in the SSPA market with new solutions and are pleased to receive these to significant orders", said Bob Hansen, Vice-President Global Sales and Marketing, Terrasat Communications. "We appreciate the confidence that these customers have shown in our products."
About the company... Terrasat Communications designs and manufactures RF solutions for SATCOM systems. The company's IBUCs deliver advanced features and performance. All models include a web interface for extensive management and control and are SNMP-compliant for easy interface with any NMS. Terrasat's IBUCs hold up in extreme operating conditions, and that is made possible by extensive, individual unit testing over temperature for optimal performance. Terrasat has recently launched the new IBUC 3. Find out more about us at: www.terrasatinc.com.
---
IoT Network As A Service Offering For The British Isles + EMEA Is Resultant Of hiSky + Avanti Communications Cooperation
The growth in technology across diverse global markets is rapidly changing the methodologies used for managing devices ('things') — these devices are usually embedded with sensors or chips for the purpose of offering affordable connectivity when managing internet tools Internet of Things (IoT) tools. This trend of internet managed devices has led to a growing demand for satellite communications (SATCOM) for various use-cases.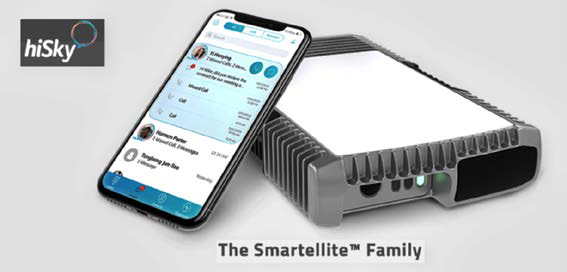 hiSky Ltd. has partnered with Avanti Communications ("Avanti") to expand IoT service over Africa, the Middle East and into UK and Scotland. The hiSky's Smartellite™ IoT network is comprised of satellite terminals, hub base stations and a cloud base Network Management System (NMS) that can be deployed as a 'network within a network' in any existing Ka- or Ku-band GEO satellite ecosystem.
By deploying Avanti's HYLAS HTS Ka-band beams over the UK and Scotland, both companies will provide IoT satellite services for partners and prospects in fleet management, fisheries, asset management, aggrotech and more, as a seamless, and complementary service, for cellular coverage.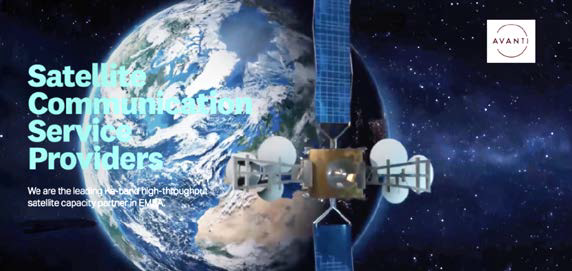 "Collaborating with Avanti has allowed hiSky to push into new regions and markets within the United Kingdom. hiSky's satellite services provide complementary solutions for places with lack of cellular coverage in the most efficient and advanced way. From day one, our system has been designed according to the IoT market requirements, and therefore enables us to offer our customers the most affordable monthly bundles in the satellite market," said Nitzan Raz, CBO of hiSky.
Libby Barr, Chief Operating Officer at Avanti, said, "Our core belief is that everyone has the potential to achieve their ambitions, and this partnership with hiSky will bring endless opportunities to businesses operating in remote areas to achieve their goals."
---