Change is in the air across the world — 5G is set to revolutionize our lives and Over-The-Top (OTT) broadcasting is entering a golden age. With billions of connected devices set to burst onto the scene and into people's hands, network boundaries will be pushed further than ever before to enable new types of applications and services across almost every industry and market growth is only set to increase.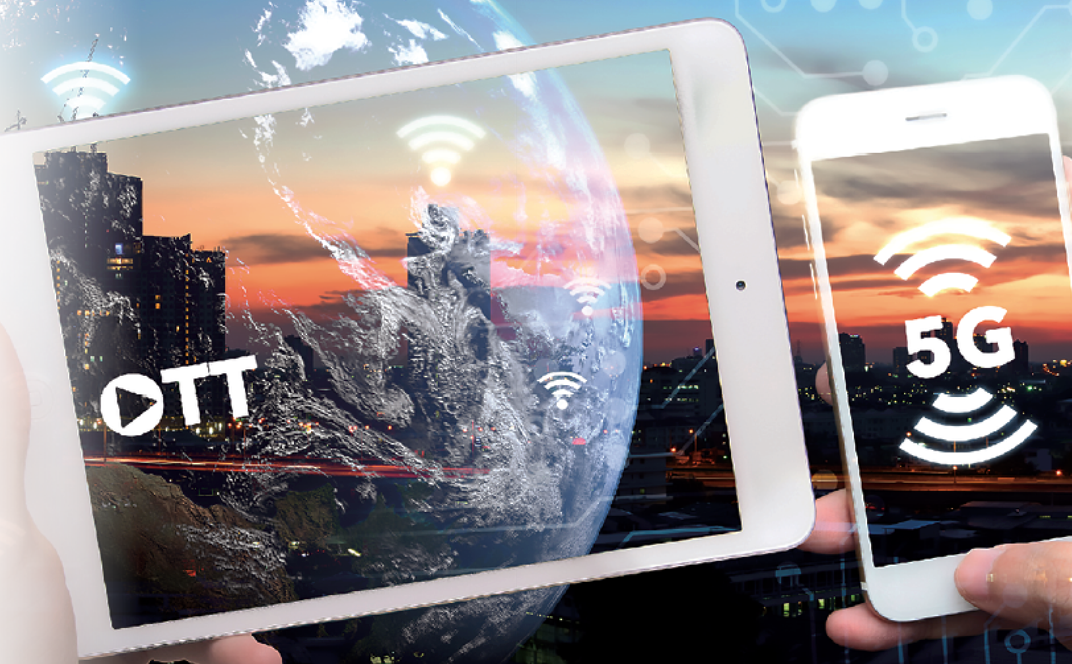 At the heart of enabling and enhancing these rapid developments is satellite connectivity — and the industry had better be ready.
The Impact of 5G
5G, should the technology's full potential be realized, will radically transform our personal and work lives, our homes and even whole cities, enabling newer types of applications and services across health, transport, entertainment, machine-to-machine (M2M) communications and security industries, to name but a few.
5G will lead to a huge shift toward a landscape dominated by wireless connectivity. Major architectural changes are already taking place to accompany this shift, with virtualization playing an integral role.
Architectures leveraging Network Functions Virtualization (NFV) and Software Defined Networking (SDN), both at the core and edge of the network, are being deployed to provide increased computing power, scalability, reduced operation costs, with creative business models being empowered that enable differentiation. The satellite transport conduit will be integrated into the overall available communication map. Service providers will need to provide seamless terrestrial and satellite connectivity.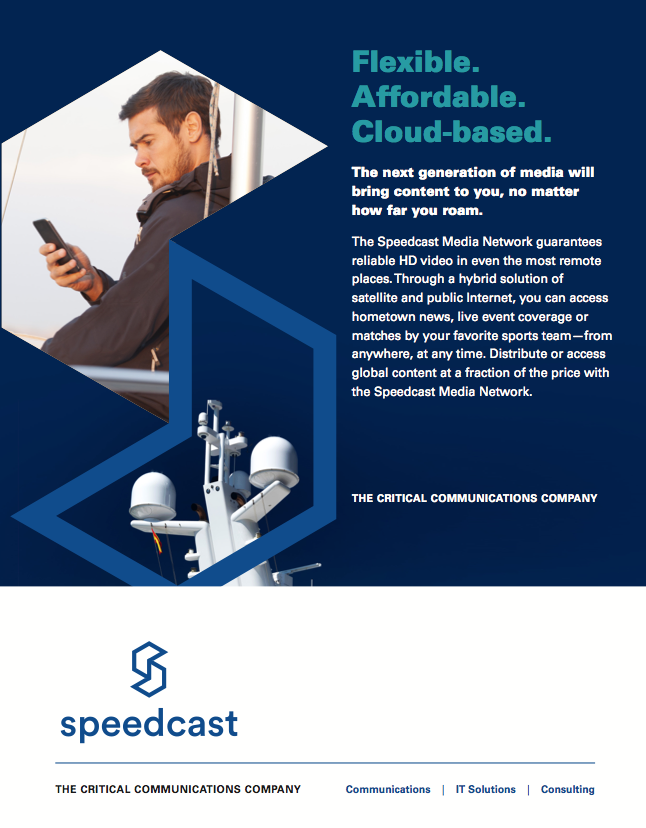 Traffic will be dynamically steered to the best transport options available according to bandwidth, latency, network conditions and other application-specific requirements. At the helm will be a suite of orchestrators making this steering decision.
Full integration within the virtualized architecture will apply to satellite as well, starting with the network core and then expanding to the edge. Management of this NFV infrastructure will be performed through a Management and Orchestration (MANO) framework. This allows for easy integration of multiple applications.
A virtual Evolved Packet Core (vEPC) application could extend local call switching possibilities and a Mobile (or Multi-Access) Edge Computing (MEC) platform could host different applications such as caching and multicast, which can help reduce latency and improve Quality of Experience (QoE) for the users.
Opportunities, Opportunities, Opportunities
Quality of Service (QoS) and Operational Expense (OpEx) will also remain key as the landscape becomes even more competitive.
New opportunities for extending satellite services in urban and rural areas will emerge, enabling seamless connectivity for emergency services, broadcast or multicast and network offload schemes, aero and maritime mobility, connected cars and mobile backhaul. Newer Low Earth Orbit (LEO) and Medium Earth Orbit (MEO) constellations will further expand the reach of satellite communications.
Opportunities to trial 5G are also becoming available. Newtec has signed a joint statement with the European Space Agency (ESA) and a number of industrial companies to demonstrate the functionality, performance and benefits of satellite when integrated and interoperating within the 5G environment. The first phase will leverage existing space and ground segment assets and further developments will be trailed after 2019.
Newtec is also a key player in the Satis5 initiative, which aims to provide a testbed showcasing major technology progress and demonstrating the benefits of satellite technology for the main 5G use cases. The testbed includes live, over the air GEO and MEO satellite connectivity, in addition to laboratory emulations and simulations, and uses a federation of terrestrial locations. The activity drives the full integration of satellite in 5G through open and standard solutions, facilitated primarily through 3GPP standardization.
All of these initiatives leverage the Newtec Dialog® platform which enables the high efficiency, high performance, virtualization and multi-service capability paramount for 5G.
Changing Channels, Changing Habits
Unlike 5G which, although developing quickly, is yet to break onto the scene, OTT broadcasting is an advancement that is already finding its way into homes, businesses and screens.
Millions of subscribers continue to indulge in streaming sites such as Netflix, Hulu and Amazon Prime Video — the market is expected to grow even further during the coming years. Transmission is the key to successful content distribution, and at the heart of these transmissions is an often overlooked solution: satellite.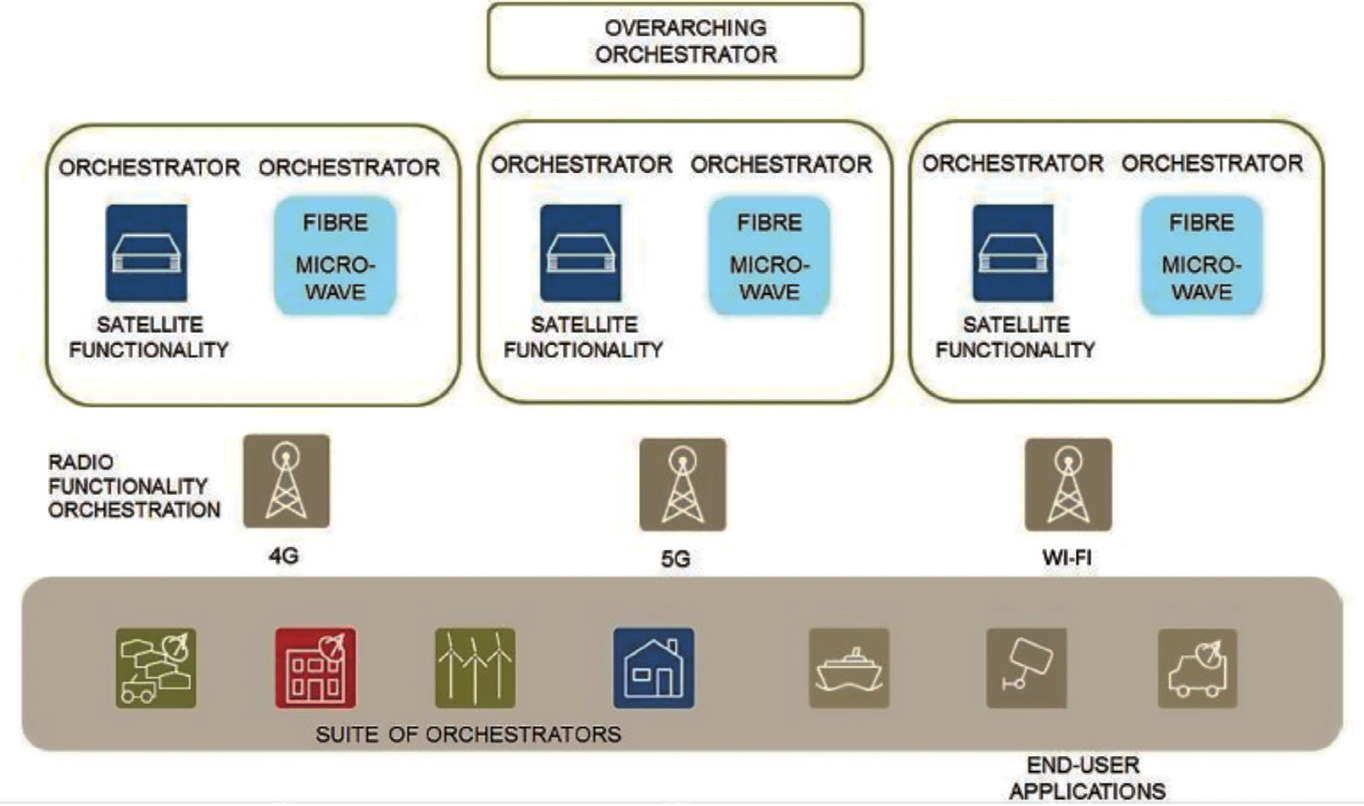 According to a recent Unisphere report, when it comes to OTT viewership, the streaming media industry has a surprising prediction for the traditional cable and broadcast industries: OTT viewership will overtake traditional viewing before 2020.
The marketplace is already maturing at a rapid rate as more and more media companies begin the uptake to bring their broadcast A-game to a world of instant consumption. Not only does offering OTT attract new subscribers or customers, OTT is also a viable way to enhance a company's competitive profile and increase profitability.
In fact, people's video media and television consumption habits in general have really shifted in recent years as the wave of online and on-demand content forces satellite operators to question the long-term sustainability of the linear TV business that has traditionally been their bread and butter. Within the same time frame, OTT subscribers have doubled year-on-year to a point where certain video content today skips linear TV altogether and appears on an online channel instead.
Moving with the Times
Historically, satellite wasn't thought to be compatible with OTT services. However, the growing need for broadcasters to be on-site wherever and whenever breaking news happens to deliver quality broadcasts over multiple platforms means satellite has an extremely important role to play.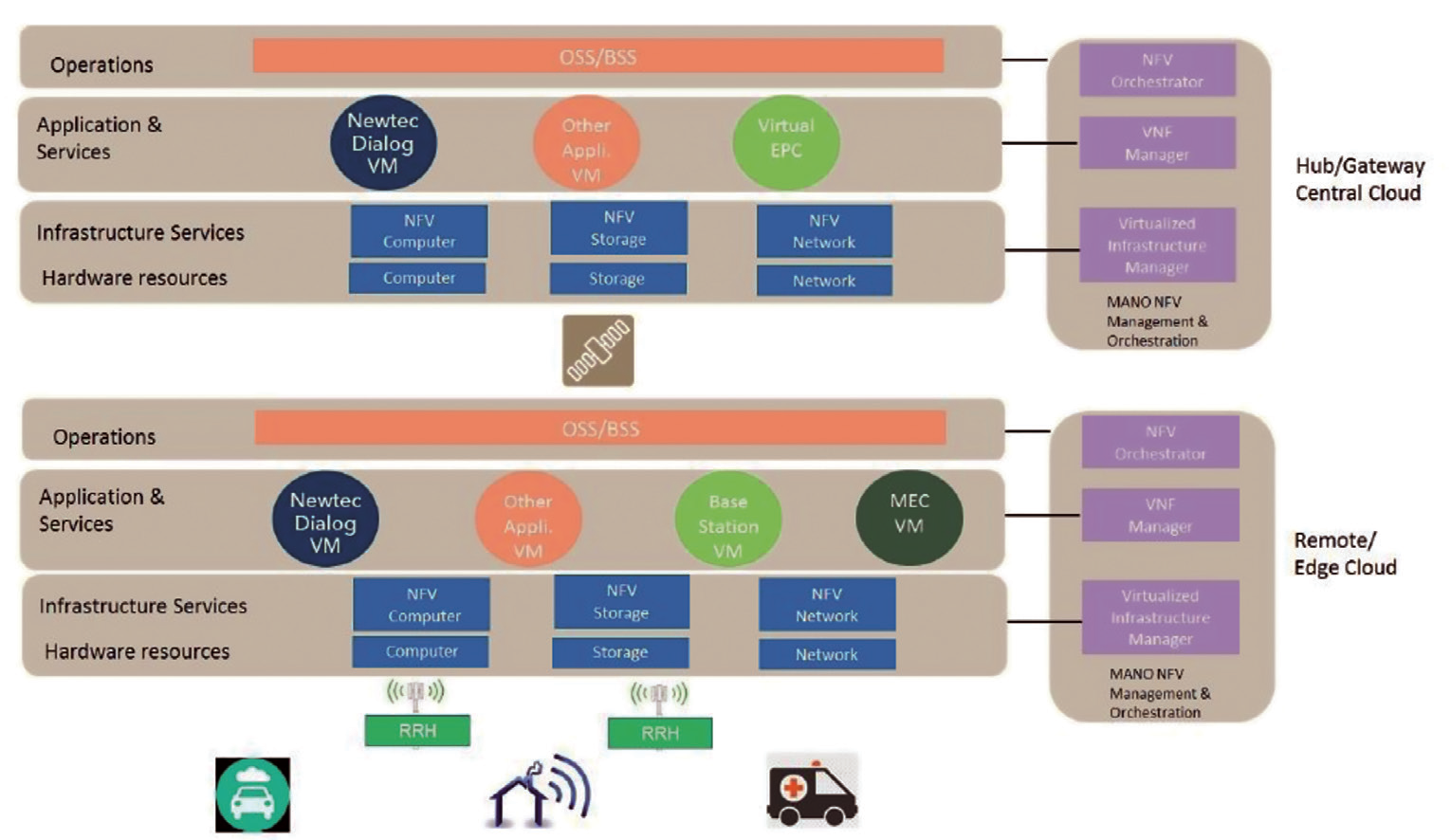 Broadcasters need to meet the demands of their viewers and share important real-time events with the best image quality, low delay and buffering to a global audience over the internet, no matter where the event is taking place. This is a challenge facing both broadcasters and satellite operators and the good news is that solutions have already arrived.
The Newtec Dialog multiservice platform, for example, which features Newtec's unique, award-winning, dynamic Mx-DMA® bandwidth allocation technology is an IP solution that enables on-demand bandwidth and reliable connectivity for seamless live streaming and general broadband applications. This gives broadcasters the flexibility to run additional communications and applications on top of live streaming such as live social media posting.
The platform has already been deployed by a number of Newtec's partners to deliver quality OTT broadcasts of live events in remote locations to a worldwide audience. This has included live streaming interviews and action video clips of the Punch Powertrain Solar Team as they competed in the Bridgestone World Solar Channel — a 3,000 km. solar car race across the Australian outback.
Pushed to the Edge
Growing traffic is also a fundamental challenge when broadcasting popular content — especially live — to a wide audience using a multitude of devices.
Bandwidth must be used effectively and traffic needs to be minimized. Satellite can be used here, thanks to the unique multi-cast potential that it bring broadcasting the content. To address unicast content, such as Adaptive Bit Rate (ABR), streams at the hub are converted to multi-cast, enabling efficient transportation, and then converted back to unicast at the remote site.
Satellite also feeds the Content Distribution Network (CDN), distributing and pushing popular content in ABR format to edge CDN-based on popularity software analysis. Different formats for distribution to multi-screen devices are also created and converted locally to unicast formats. Crucially, through satellite multi-cast distribution, terrestrial backbones can be offloaded to keep up with the demand from the edge which will be especially important in the 5G era.
Shaping the Future
For the satellite industry, these leaps forward in innovation have created exciting opportunities to wield the power of satellite technology that will continue to shape the future of satellite communications — a commitment Newtec intends to stand by in this ever-connected world.
www.newtec.eu
---
---