After the satellite's 2015 launch and an extensive testing period, Telenor's first growth satellite, THOR 7, is ready to initiate commercial service.
THOR 7's Ka-band payload, optimized for the maritime market, is set to deliver transformative capabilities and unprecedented high powered performance to customers at sea. Good things, obviously, come to those who wait.
This statement certainly rang true on May 12, as Telenor Satellite finally launched the long-awaited mobility Ka-band service on THOR 7. With more than a year of testing behind them, the Telenor Satellite Team can now look forward to delivering services on the highest performance satellite payload designed specifically for the maritime market.
Demand for connectivity on board vessels of all types has accelerated exponentially in the past few years and expectations are now higher than ever. Use of Internet protocol (IP) on board vessels has transformed the operational environment. Applications such as broadband Internet access, VoIP, video streaming, email, and access to corporate networks are all seen as priorities for shipping companies to run an efficient service and to improve life on board for crew. High performance, reliable connectivity is an essential element on board any vessel today. THOR 7 is designed to meet and exceed these requirements.
THOR 7 represents a milestone for Telenor Satellite. The team has understood the unique demands of the maritime marketplace, as Julian Crudge, Divisional Director, Network and Data Services explains: "We designed THOR 7 specifically for the maritime marketplace, to meet this demand for broadband connectivity. We started to design the satellite in 2008/9 so it has taken up until its launch in 2015 to become operational. It's been a long gestation period. Broadband demand at sea is booming, as people are used to accessing their regular apps such as Facebook, You Tube and Skype everywhere they go. The demand for cruise connectivity is huge, let alone commercial applications. THOR 7 provides this high quality connectivity at sea which is in such high demand."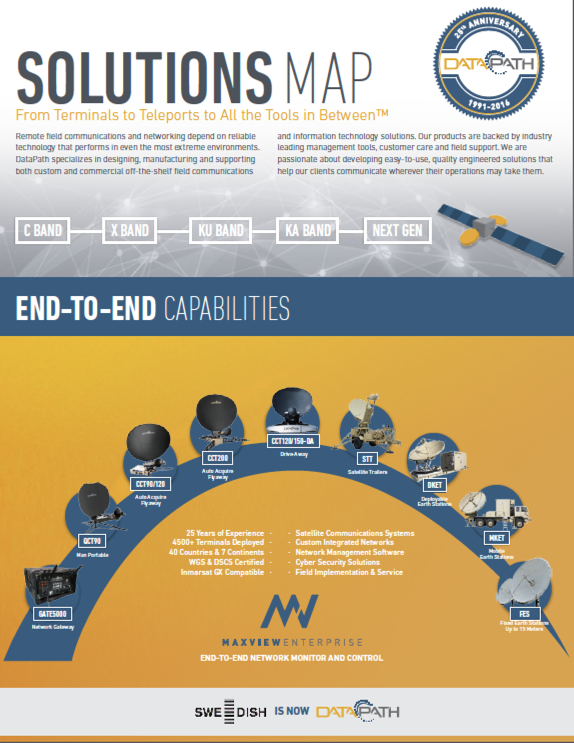 The satellite serves the busy shipping lanes of the North Sea, the North Atlantic/Norwegian Sea, Baltic Sea, Black Sea, Caspian Sea, Red Sea, Persian Gulf and the Mediterranean.
The satellite's HTS payload offers 6 to 9 Gbps throughput, with up to 25 simultaneously active spot beams. Supported by the iDirect Evolution Platform, THOR 7 offers automatic and seamless spot-beam handover, assuring continuous connectivity across the entire satellite footprint, delivering cost-effective solutions and higher speeds for users with smaller antennas.
THOR 7 already provides an Antarctic service. Crudge explained, "There is a beam over the Antarctic which is backhauling traffic in Ka-band and is a good test of the technology. Our customer in Antarctica says it is the best service they have ever had. It has been designed specifically for them, and they are very happy with it."
Beta Testing
The gestation period may have been long, but for good reason. After launch, the satellite was put through on orbit testing which ended in mid-June of 2015. Alpha testing then ensued as the team checked out the various infrastructure elements that included antennas, backhaul connectivity and the service platforms until all were satisfied with the integrity and functioning of the overall structure.
However, testing did not end there. Once Alpha testing was completed, Telenor Satellite invited existing and potential customers to start the process of Beta testing. This proved to be absolutely critical in enabling Telenor Satellite to hone the service—the gains made in performance during this time were impressive.
Beta testing involved more than 15 partners and 50 terminals on approximately 30 vessels, from trawlers, gas tankers and fishing vessels to luxury yachts, cruise ships and passenger ferries. This wide variety of vessels gave Telenor Satellite the opportunity to extensively test the services. For example, a fishing boat will pitch, roll and yaw a great deal more on the water than a cruise ship, and the antenna must be able to track the satellite even while such movement is taking place.
Perfecting The Service
In February of this year, the Telenor Team identified two areas that needed improvement. Area one was the stability and uptime of the terminal. Area two was an improvement in the amount of hub-side issues. The team wanted to ensure that there were no hub-side issues for a period of several weeks so that they could ensure that the service was as reliable as possible.
By working closely with partner iDirect, and bringing their engineers over to work with the Telenor Satellite engineers, these issues were resolved. There have been no hub-side issues for almost three months and very high throughput figures were achieved with 70 Mbps download.
This figure is also expected to increase as modem technology gradually improves. In terms of the power, the satellite can handle higher MODCODs (Modulation and Coding) which are not yet available on TDMA systems, but that will develop over the next couple of years. Eventually, increasingly higher bandwidth will be accessible as the technology improves.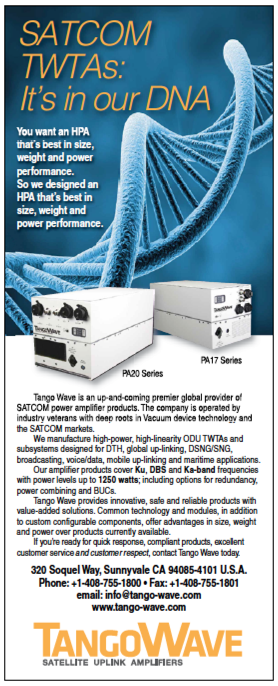 Beta test partners were quick to praise the capability of the THOR 7 Ka-band service, with many staying on to become commercial customers on the satellite. Mark Sykes, Managing Director at AST, a satellite service provider, said of the service, "We have been very pleased with it. We have used a lot of different systems and vendors, but if you blend all the factors together and assess the proposition as a whole—Telenor Satellite as a provider, the price performance, Ka-band, ease of installation—we are very excited by it. We think it has real market potential. We have already seen more uptake during the beta testing than we would have expected."
The use of a much smaller, more lightweight 60 cm antenna has also been noted as a key benefit. Sykes continued, "I must admit to being a little skeptical in the beginning, as to whether a 60 cm versus a 1 m could make that much difference, but it really does. The way you install a Ka-band antenna is much different to the way in which antennas used to be installed. That makes a big difference on some vessels."
Exceeding Expectations
In terms of performance, Beta testing has revealed that THOR 7 is exceeding expectations. This was evident early on in the testing phase, when Telenor Satellite benchmarked the performance they could get out of the platform.
Jan Hetland, Director, Datacoms Products & Services, Telenor Satellite, said, "Even for the smallest antennas we were reaching download speeds of 70Mbps and upload speeds of 7Mbps. To us, that was a fantastic achievement and way beyond what we are able to do on our current Ku-band services. It really verified not just the satellite design, but the overall concept. We realized we had done something very right!"
Rain Fade? What Rain Fade?
During Beta testing, the issue of rain fade was also put to bed. Throughout the entire process, there was no impact from rain upon the signal. Technology has been implemented by Telenor Satellite to counter any effect that adverse weather may have on the signal.
Automatic Level Control (ALC), adaptive TDMA on the inbound, Adaptive Coding and Modulation (ACM) on the outbound and a diversity antenna all feature as part of the THOR 7 architecture. Mark Sykes emphasized this fact. "A lot of people still talk about rain fade. On the two Ka- systems we have tested, we have not experienced any rain fade issues. All I can say is that physics says there should be, but in practice, there is no effect."
The Price is Right
The THOR 7 maritime service has also proved itself in terms of value for money. Telenor Maritime, another Beta test customer, provides GSM services at sea and the company has seen demand for data services rise rapidly since the mass adoption of smartphones. In the past, their struggle has been to deliver a high Quality of Service (QoS) at a price that people are willing to pay.
Jan Erik Norli, CSO, Marcom, Telenor Maritime, said, "Through the THOR 7 Beta test, we have cracked the code in terms of pricing. The average price per Wi-Fi ticket on vessels is now affordable and fully comparable to Wi-Fi land-based tickets. The user environment on board is becoming more and more similar to that on land. This is quite an achievement."
As a Beta test participant on THOR 7, Telenor Maritime now have a fully-fledged WiFi system up and running on the ferry Color Fantasy, with the capacity of roughly 68 Mbps supporting that one vessel. The system is highly reliable and works well but, moreover, people are willing to pay for it.
Ka-band At Sea—Essential For The Future
There has been much discussion about Ka-band, especially when used for maritime connectivity. There have been many doubts and concerns raised as to Ka-band performance in the maritime environment; however, the THOR 7 Beta testing period has proved the absolute validity and the real need for Ka-band services at sea.
Jan Erik Norli stated, "From the point we are at today, we couldn't have done what we have done without the access to Ka-band. It is as simple as that. If the Ka-band solution had not shown up at the time that it did, we couldn't have achieved what we have on board Color Fantasy."
In order to facilitate mobility and to accommodate the massive growth in data-centric applications that today's modern world is becoming increasingly reliant upon, Ka-band is going to be key. The development of new services on board vessels for passengers, crew and business requirements will not stop and the bandwidth is required to support these demands. Satellites such as THOR 7 enable this development to continue and to give those on board any type of vessel a similar connectivity experience to one they would enjoy on land.

Telenor Satellite and THOR 7 are at the forefront of this development of the maritime connectivity business and will ensure that more and more customers are connected via satellite, no matter where they happen to be located.
www.telenorsat.com/
Helen Jameson started her career in the satellite industry with satellite organization GVF and has 12 years of experience in the sector. Helen edited the Satellite Evolution Group of magazines for more than eight years and today runs her own copywriting business that provides extensive writing services to the space and satellite industries. Helen also continues to contribute to a number of industry publications.
---