The satellite industry is experiencing significant changes that are part of a long term from a legacy GEO satellite-based broadcasting business to more data centric use cases through new satellite architectures.
In Euroconsult's 22th edition of Satellites to be Built and Launched by 2028, the company anticipates an average of 990 satellites will be launched every year, driven by the deployment of constellations and the necessary replacements of commercial GEO satellites, in addition to the introduction of new government space programs revolving around security, manned spaceflight and exploration needs.
---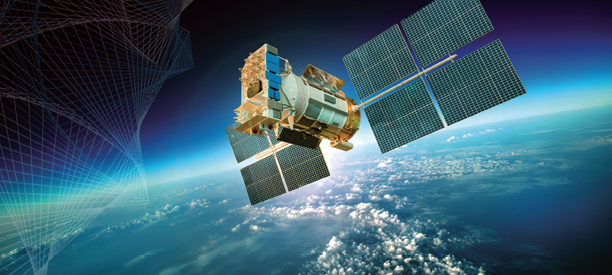 ---
As part of this general trend, several milestones are expected in 2020, marking significant progress over the past year. These shortterm events are either company / products related events or general milestones of on-going trends. However, the satellite industry — being no stranger to delays — should realize that several announcements could be subject to further delays and slip into 2021.

C-Band Reallocation to Spread Globally

The combination of both the decline in the legacy satellite broadcasting business (historically using C-band) and the rollout of 5G (using some frequencies of the C-band) has triggered discussions about reallocating more spectrum for ground networks — this trend broke the common front of the satellite industry against the ground networks industry.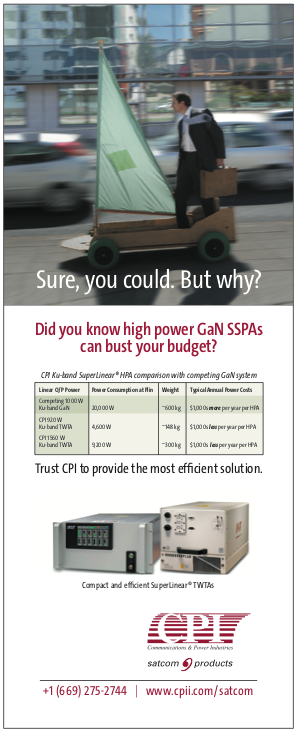 U.S.
In the U.S, Intelsat, SES and Eutelsat (which eventually left the alliance) created the C-Band Alliance to lobby the U.S Federal Communication Commission (FCC) for a private auction, while the U.S Government would prefer a public auction. Both parties have yet to settle on this issue. Depending on the results of the auctions, both Intelsat and SES could recover several hundreds of $ millions.
Globally
Following the World Radiocommunication Conference (which took place in November of 2019), other ITU regions are expected to transfer more satellite-dedicated spectrum to 5G cellular services. Several spectrum regulators have already started to do so, but without ITU coordination. Smallsat-oriented regulations are also to be enacted.
The U.S. FCC and other regulatory bodies are expected to update new smallsat and mega-constellation regulations to follow the industry's evolution into these technologies. The multiplication of smallsat projects is challenging existing licensing governance and processes to launch and operate commercial satellites in both number and technical parameters (size, lifetime, concentration on-orbits, debris). However, discussions around new standards about collision avoidance and space traffic management have yet to be formalized into law.
The Telesat LEO Vantage Satellite Selection
The Canadian operator is expected to select one company from among Maxar, Airbus and Thales Alenia Space to build their 300 LEO Vantage constellation satellites for deployment ongoing from 2022. This contract is seen as a lifeline for some of the aforementioned companies that are noting the low level of satellite orders and, therefore, their difficult financial situation. Expected GEO Satellite Manufacturing Contracts Recovery Satellite manufacturers are expected to receive more orders than acquired during the past few years (nine satellites in 2019, nine in 2018 and seven in 2017). After a few years of a wait and see approach driven by declining DTH (Direct-To-Home) business as well as skepticism toward constellations, operators such as Eutelsat, Intelsat, SES, Telesat, Nilesat, Hispasat and the government of Nepal are about to order a dozen satellites — that will boost back orders to 2010's level.
Flexibility and Diversity of GEO Comsat
More satellite operators are expected to order flexible GEO satellite platforms following the increasing demand for smallsats with fully reconfigurable payload, all within the two to three tons mass range. These requirements were triggered by SES which has yet to select suppliers; however, Inmarsat with Airbus and Ovzon with Maxar were the first adopters. Thales Alenia Space, Boeing and Saturn have announced similar platforms but have yet to secure customers.
On-Orbit Servicing Demos to be Performed
Northrop Grumman's MEV-1 is expected to demonstrate its on-orbit servicing capabilities by docking to the Intelsat 901 satellite, taking over the attitude control and then relocating the spacecraft for the next five years. This back-packing configuration could open the door to new servicing offers, such as refueling or on-orbit assembly.
Oneweb and Starlink Deployment and Commercial Service Initiation
Two of the largest smallsat-based megaconstellations are expected to initiate full operational capabilities — both companies are targeting a high launch rate, with less than three weeks expected between two launches. They intend to test their services over specific areas, like Alaska for Oneweb, before entering full, global service in 2021.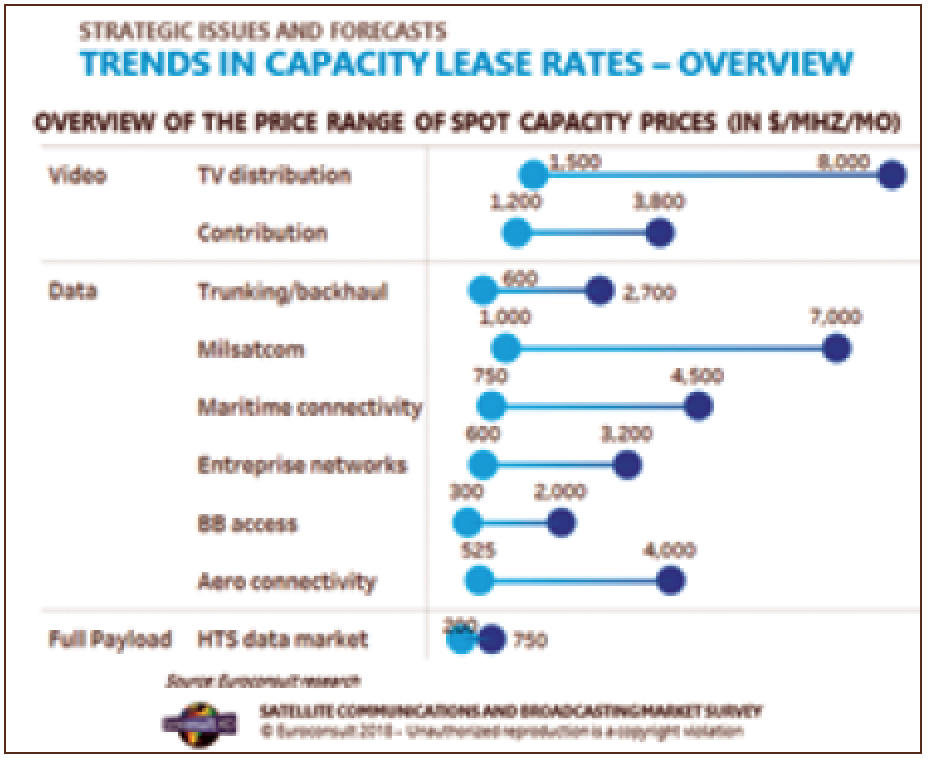 SAR Multiple Deployments
Several smallsat constellations projects with high resolution SAR sensors emerged recently to build commercial businesses and disrupt the imagery market. Among them, Umbra Lab and Synspective intend to launch their first satellites in 2020. Umbra's satellites will capture 25 cmresolution images of specific sites with pricing comparable to optical imagery of equivalent resolution, while Synspective will provide global coverage of the Earth at a resolution of one to three meters. Capella Space, developing a 36 satellite, high-revisit constellation with 0.5 meter also ground resolution, should start full operations.
VHR Optical Projects and New Sensors to Deploy
Because the French government decided not to commercialize the follow-on to the Pleiades HR optical system, Airbus is developing its own VHR constellation of four satellites. Named Pleiades NEO, this constellation should launch from 2020. Also, ImageSat International should launch Runner, a prototype for an SSO constellation that will provide video and sub-meter multispectral imagery. These projects will allow a wide range of security and monitoring applications.
New types of sensors are being explored for potential commercial purposes in specific application areas. This is the case of PlanetIQ — for GPS-RO (GPS Radio Occultation) — as well as Bluefield and Hypersat for emissions monitoring, who plan to launch the first satellites of their constellations in 2020.
First Crewed NASA Mission by Boeing and SpaceX
Both suppliers of NASA's Commercial Crew Program are poised to perform their first operational mission carrying NASA astronauts to the International Space Station after years of delays. While SpaceX has already launched and successfully recovered their Dragon 2 capsule, Boeing has yet to perform their uncrewed demonstration of Starliner before they fly crew.
Several Missions Targeting the Moon
Three space agencies announced a Moon mission in late 2020. They are: Chang'e-5, a complex sample return mission from China; The KPLO orbiter, South Korea's first lunar mission; and Capstone, a NASA cubesat that will test lunar navigation technologies and operations in the orbit planned for the lunar Gateway. NASA is also expected to place additional orders to the U.S industry of commercial lander delivery of scientific payloads to the Moon' surface.
U.S Air Force to Award a Major Launch Contract
The U.S Air Force is expected to shortlist two launch service providers for the second phase of the National Security Space Launch (NSSL) program among the four bidders: United Launch Alliance, SpaceX, Northrop Grumman and Blue Origin. The contract will significantly shape the U.S launch supply landscape by awarding as many as 34 missions from 2022 to 2026 in a split 60/40. The tendering conditions are being challenged in court by the bidder regarding the duration and the number of suppliers to be selected.
New Generation of Launchers
Ariane 6, Vega-C (Arianespace), H-3 (Mitsubishi Heavy Industries), Launcher One (Virgin Orbit) Alpha (Firefly), SSLV (ISRO), these are all expected to perform their first launches of their new generation of rockets. The market adoption and seamless transition to reach operational capabilities will be instrumental to their success.
SpaceX to Push the Reusability Envelope
SpaceX is expected to break several milestones related to reusability. The company is expected to break the threshold of 30 launches, driven by the company's own needs for Starlink orbital slotting. In addition, the company aims to improve its reusability and refurbishment skills by re-flying the same booster over five flights. SpaceX is also testing its next generation launcher Super Heavy / Starship.
Arianespace, SpaceX to Start Dedicated Rideshare Services
In August of 2019, SpaceX announced the SmallSat Rideshare Program that will provide monthly launches via their Falcon 9 rocket. In addition, the company will offer monthly opportunities using excess capacity on launches of their Starlink satellites to SSO (Sun-Synchronous Orbit) and mid-inclined LEO. Arianespace's Vega SSMS is poised to demonstrate proof of concept with more flights in the near future.
ISRO to Select a Partner to Build PSLV
As India opens to the private sector, ISRO announced a plan to collaborate with the industry to build and launch PSLV. In August 2019, NewSpace India Ltd., the new public sector space business company, issued a formal search for companies or consortia that can initially produce five launchers end to end and to be launched starting in 2021.
The aforementioned industry milestones only represent the tip of the ongoing evolution of the satellite industry. For more details and insights, a deep dive into the Euroconsult report is highly recommended. Euroconsult would also be delighted to conduct strategic studies to assess the needs and requirements for companies that desire to address and compete within targeted market sectors during the next ten years.

Maxime Puteaux is a Senior Consultant at Euroconsult and has been based in Paris since 2012.

He is the Editor-in-Chief of the 22th edition of Euroconsult's Satellite to be Built and Launched by 2028. His expertise focuses on launch vehicle and satellite market studies, the manufacturing industry, access to space, as well as emerging markets and constellations. Maxime manages Euroconsult's research reports as well as client-specific consulting missions related to the industrial and economical aspects of the space sector.