Last year, STN had the pleasure to host Satnews Publisher's CEO, Silvano Payne, and toured him around this teleport facility, while explaining our amazing growth since the facility's foundation in 2004.
At that time we had very good reason to celebrate and be proud that STN had become a strong global competitor within the teleport industry in such a relatively short time.
Now we are able to inform SatMagazine readers that STN is continuing its traditional yearly growth in double digits, as another successful year has closed with a growth rate of 15 percent, with a similar prediction for 2015.
Clearly, broadcasters appreciate the quality of STN's three tier playout system (Gold, Silver, Bronze) and the value added opt-out-service—these technologies have resulted in a healthy increase of more than 30 percent for these services.
STN is also a one stop emporium of worldwide broadcast over satellite solutions and fiber connectivity, which also include channel distribution, turnaround, equipment co-location, time delay and telemetry tracking
and control, all of which are just a sampling of the premium teleport
services offered.
"We really want our clients to feel confident in our services. We want to give them the best solution for the specific project—not simply what we would like to sell to them," said Mitja Lovšin, the Sales and Marketing Director for the company.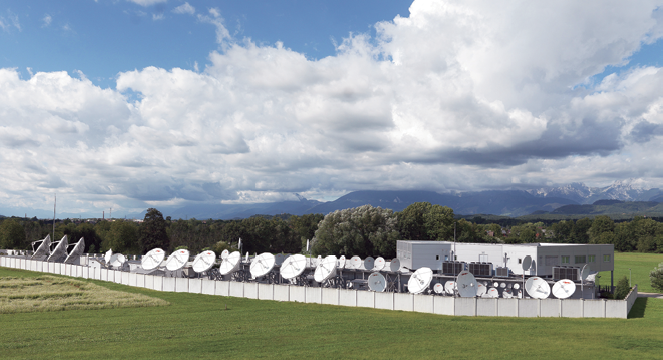 Although it would appear that there is a strong demand for add-on services such as OTT (Over The Top) and IPTV (Internet Protocol Television), the core of STN's business is the satellite distribution of content—these efforts remain a strong driver of revenues and the client base continues to increase.
STN's range of expertise is diverse. This allows the company to facilitate single channel start-ups as well as the ability to transmit multiple, top-tier, Direct-To-Home (DTH) satellite platforms, as well as serving other requests for teleport projects.
Transmitting more than 500 channels for clients, with platforms on 17 satellites and extensive coverage for Europe, the MENA region, Asia, Africa, Australia, North America and South America, STN also manages a fiber network with 17 POP to connect clients from major global and Eastern Europe metros.
"Our client's give us their trust and they deserve the best, and this is what we deliver," said, Tomaž Lovsin, STN's Managing Director.
STN continues to experience huge success in the Middle East region and, over the last few years, Africa has experienced strong growth, with further potential on the horizon.
STN never stands still and has completed stages one and two of new developments in the purpose built facility that is based in Slovenia—STN is actually running out of dish space! With new and exciting projects on the horizon, this has required further expansion for the company. What was, five years ago, a long term dream, has now become a fast moving reality and the early stages of expansion are underway.
"If you stop at the shore too long, you will miss the next tide," said Andrej Lovsin, the Chief Executive Officer of the company.
---