In his first column of 2019, Chris examines the end of year guidance for Europe's two satellite giants — SES and Eutelsat — and the impact of a potentially positive C-band frequency reallocation decision by the FCC that is expected in June.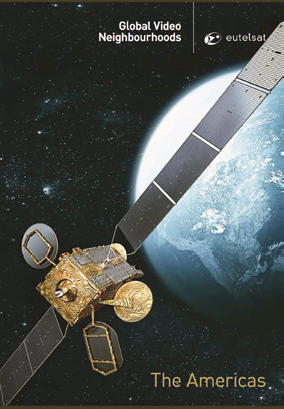 A Tough Road Ahead
A comprehensive report from equity analysts at Deutsche Bank makes for tough reading for investors and the market in general for Eutelsat in 2019. The warning is blunt and stated that the bank expects 2019 to see Eutelsat suffer a de-rating and the firm advises clients to 'sell' their Eutelsat shares.
However, another bank reports that Eutelsat's recent contract renewals have delivered better terms on leases in Russia and the Mideast — here are two views on Eutelsat's trading for this new year.
Deutsche Bank states that in 2019 Eutelsat will suffer the "raft of downgrades which plagued SES in 2016-17" and which will arrive during 2019. The firm suggests that Eutelsat's lack of diversification away from the GEO widebeam business will reveal itself in 2019 with a worsening gap in free cash flow growth versus SES.
"We think Eutelsat will miss its guidance for a return to growth in the fiscal year ending June 30 and be forced to cut its medium term outlook. We expect a -0.2 percent revenue result this fiscal year, worsening to -0.5 percent over the next two years, with FCF also falling. Based on the telco ex growth period of 2009-11; this should be 14-15 percent."
Eutelsat will only be a minor beneficiary of any C-band capacity restructuring from their modest North American capacity on its 'Eutelsat Americas' satellites.
The bank's rationale for this opinion: "Relative to SES, Eutelsat is more exposed to video distribution and lacks the positive areas (video services and O3B/MEO boost to networks). Eutelsat has not invested in video services or built the HD+ direct-to-consumer platform in Germany. Video distribution faces a structural decline due to fiberization of fixed networks (i.e., migration of digital TV transportation layer to all-IP networks). In its 1Q/19 result call, Eutelsat noted that it lost the U.S. government contract due to 'the package of technology' provided by the winning contractor who is using his own capacity, and 'it has nothing to do with the price.' We suspect SES won the contract with its MEO/GEO bundling solution, which Eutelsat was unable to provide."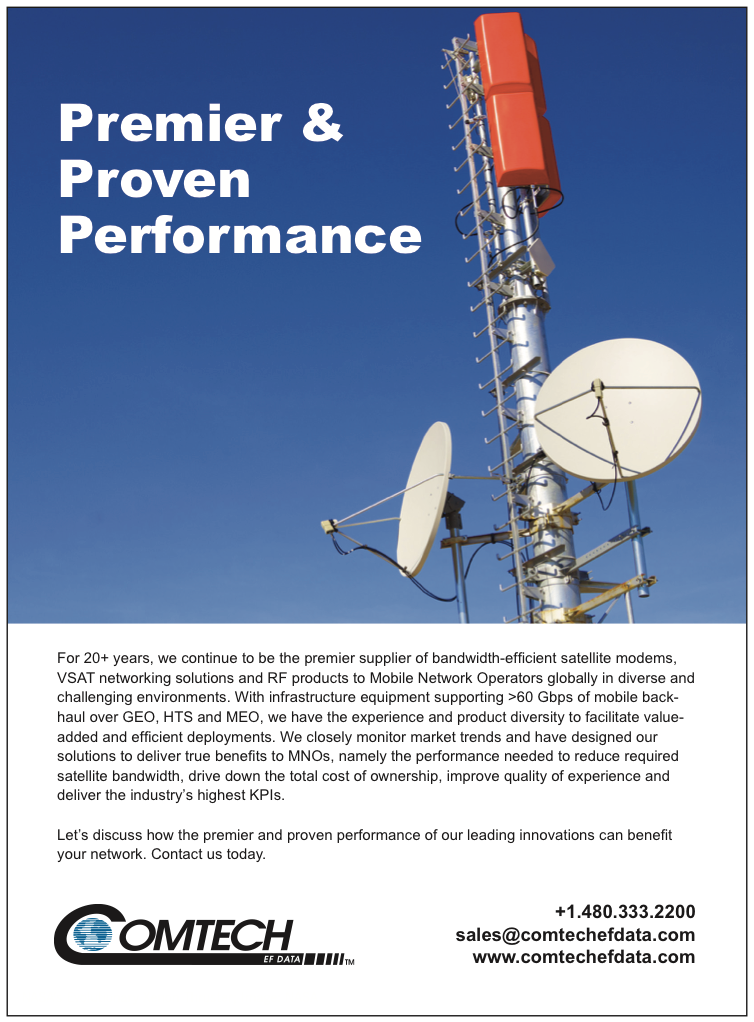 Not helping matters is a downgrade by ratings agency Standard & Poor's, which recently gave Eutelsat a BBB- rating (the rating previously was BBB).
However, an alternate view comes from investment bank Exane/BNPP, which had the benefit of two senior staffers from Eutelsat at its mid-cap conference event in Paris at the end of November in 2018.
The banks stated, "The [conference] feedback was that investors left with much more buoyant [opinions] than the last two months of share price action. Recent contract renewals in Video broadcasting have seen price increases in Russia and the Middle East, with price stability in Europe. The ramp-up of Konnect Africa is progressing, Congo opened this week and more countries are to open shortly. Ten distributors have been signed; another 20 are in the pipeline. The Dec 3rd distribution agreement with [Spain's] MasMovil also underpins our Fixed Broadband estimates.
"Management reaffirmed that it expects broadly stable organic revenue growth in FY19, a return to growth in FY20 and 'significant' growth thereafter. Capex efficiency continues to improve. The return to growth in Video in H219 and the ramp-up of the African broadband project look to be the next main catalysts for the stock," adds the bank's note to clients."
Also helping is the favorable decision by the French government to reduce Eutelsat's tax rate.
"More specifically, pre-tax income generated on GEO satellites located at orbital slots not owned by Eutelsat (various slots over Africa, Russia, MENA in our view) will not be taxable in France. We estimate that Eutelsat's tax rate will fall from 32 percent to 26 percent from FY19 onwards. This would produce a 9 percent positive accretion to consensus EPS and should help increase cons EFCF by 6 percent in our view. I call this the Macron tailwind and in fairness why shouldn't Eutelsat be allowed to an equal tax rate to Inmarsat and SES in which to compete? This negotiated cut with the French tax man comes on top of the ordinary corporate income tax cut and the stock has yet to bake in this potential upside," said the bank's note.
Additionally, the bank expects — over the longer term — to see Eutelsat gain efficiencies through lower CAPEX expenditure and stable revenues in terms of video income.
Gareth Hollis from Exane/BNPP said that Eutelsat is the most shorted stock of all the media names working with the bank and has lagged the purer C-band -led stories (for Intelsat and SES) in terms of share price performance and multiple expansion, where Intelsat has returned 659 percent and SES 57 percent share price uplifts in the year to date.
---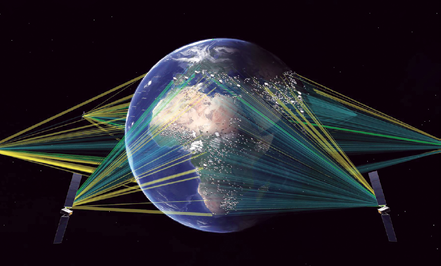 Artistic rendition of the SES O3b MEO constellation.
---
Fighting the Tide
Deutsche Bank's end-of-year report on the media sector included an examination of SES's prospects for 2019. The bank's equity analysts praised SES for the company's diversification away from their legacy wide-beam geostationary business and stated that its investments and formation of new business units (notably playout division RR Media/MX1 and O3b/MEO launches) are starting to pay off.
"[Its] C-band potential windfall will continue to underpin SES stock and ex-band valuation is not overly demanding at 9.6 percent free cash flow yield at normalized CAPEX, if you strip out C-band at consensus valuation of 8p/sh euros for 200 Mhz (source: Zone Finance). But with ~70 percent of earnings and FCF coming from the video business where we still see consensus downgrades to come, Fixed Satellite Services are still a sub-sector to avoid and SES 'hold' (peer Eutelsat is our sell)," said analyst Laurie Davison at the bank.
He goes on to say that SES's investments in O3B/MEO and video services (MX-1 and HD+ platform in Germany) are far from proven winners, but the evidence is growing that these can offset some of the accelerating declines in the video distribution (down 6 percent in 3Q18).
He noted that the company's video exposure is more weighted to the most advanced video platforms who have cut capacity earliest; this will not go away; indeed, will get worse as CDN bandwidth pricing continues to fall, speeding the transition of new and existing channels to IP distribution. But 3Q results showed upgrades in its networks business could offset some of the downgrades in video outlook. SES cut video guidance to the lower end of its target range, but raised Networks to upper end.
The bank added that it estimates the C-band auction in the U.S. could generate gross proceeds of $11-20bn for 200 MHz spectrum and SES is inline for a 40 percent share.
"Net proceeds are far less certain; but with a 50 percent retention ratio; this would equate to 2 to 4 billion euros for SES; worth 4 to 9p/sh euros. We revise our valuation from 100 to 200 Mhz and from 4 to 8p/sh euros and Target Price rises from 14.5 to 18.5 euros (Target Price basis: 8 percent FCF yield at normalized CAPEX and add 8.5p/sh euros C-band potential proceeds). However, while there will be enough news flow with the final FCC order published end 1Q or 2Q, the final judgment on proceeds may not be resolved for a further 3 years from then. The actual amount allowed to be retained by SES and Intelsat remains highly uncertain."
As the industry moves from the new year into the springtime, it will obtain a better idea as to how 2019 is likely to pan out. Perhaps more worrying is the November 29, 2018, news that AT&T's DirecTV division will not be ordering any more satellites for their U.S. DTH customers.
AT&T CEO Randall Stephenson said that DirecTV would be concentrating on building out fiber and OTT services for their customers. "We're kind of done," he told analysts during that November presentation and earnings call when referring to DTH growth.
As of this writing, there's no sign that the likes of Sky or Canal Plus (Europe's two major DTH payTV providers) are following AT&T's lead. However, the consequences could be challenging for SES and Eutelsat's video divisions if DTH is not just in its 'mature' stage, but in decline.

Senior Columnist and Contributing Editor Chris Forrester is a well-known broadcasting journalist and industry consultant. He reports on all aspects of broadcasting with special emphasis on content, the business of television and emerging applications. He founded Rapid TV News and has edited Interspace and its successor Inside Satellite TV since 1996. He also files for Advanced-Television.com . In November 1998 he was appointed an Associate (professor) of the prestigious Adham Center for Television Journalism, part of the American University in Cairo (AUC), in recognition of his extensive coverage of the Arab media market.
---