Vast stretches of the Middle East satellite market are in transition and expansion modes. Economies and governments are maturing and delivering new services to their people. U.S. troop withdrawals in Iraq have also altered connectivity demands.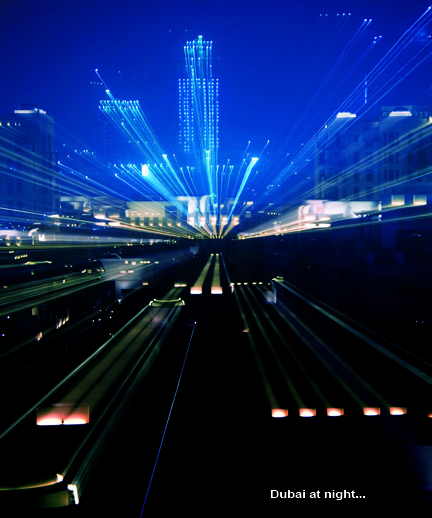 "The flexibility of our satellite fleet has enabled a quick migration from imported IP-based connectivity via Asia or Europe to the deployment of VSAT networks delivering a wealth of communications capabilities within the region," explained
Hussein Oteifa
, Senior Regional Director in the Middle East for
SES
.
"As the demand has shifted, we've been able to reconfigure our spacecraft and unify our resources to meet the changing needs of our customers and the marketplace," noted
Oteifa
. "Whether it's extending the reach of fiber and mobile phone services into remote places or enabling the rapid establishment of reliable data networks virtually anywhere in the region, the Middle East is increasingly counting on SES."
"SES WORLD SKIES and SES ASTRA have pooled their resources to better serve the Middle East and Africa with advanced satellites and experienced people under the SES banner," explained
Deepak Mathur
, Vice President of South Asia and Middle East Sales for SES. "Our One SES approach provides a single point of contact for our customers doing business across the region where both SES WORLD SKIES and SES ASTRA are enabling exciting applications," he added.
"In a time of market and economic weariness, SES provides strength and stability," explained
Oteifa
. "We are far more than simply a bandwidth provider. SES is here for the long haul with the satellites, technologies and peerless expertise to help our customers grow and succeed."
The Capacity To Connect
Huge demand for satellite bandwidth is on the horizon in the Middle East. Innovators in Saudi Arabia, Egypt, Kuwait, Lebanon, Libya, Afghanistan and the United Arab Emirates, to name just a few, are using SES capacity over GSM backhaul and VSAT networks to both augment and create growth opportunities.
Telecom operators are developing regional and nationwide banking, education and emergency communications networks over VSAT. The systems will enable financial institutions, for example, with everything from email and internet access to ATM transactions.
"Leading providers, such as Lunasat, Saudi Telecom and others across the region, are reaping the benefits of VSAT networks: it's quick to implement, secure and extremely reliable,"
Oteifa
said. "As a result, satellite is being strongly embraced in a wide range of industries in the Middle East, including oil and gas, financials, maritime, even education."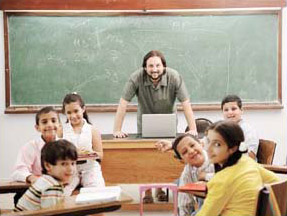 Saudi Arabia is linking more than 1,000 schools to the internet via SES satellites. The sultanate of Oman also has plans to connect students at more than 500 schools using satellite-delivered broadband. "The educational benefits are limitless and we're extremely proud to be playing such a vital role in putting a world of educational information at the fingertips of tens-of-thousands of children," said
Oteifa
. "This is absolutely an area where satellite will truly shine in the Middle East."
Mobile phone operators are keenly focused on expanding their use of satellite-delivered GSM backhaul, as big city telecom markets approach the saturation point. "There's very strong demand among a lot of regional telecom players who are leveraging satellite's reach to extend their service areas and subscriber base into the rural areas of the Middle East and Africa," said
Mathur
.
"SES offers a very advanced world-class global backbone infrastructure," said Engr.
Saad Demyati
, VP of Saudi Telecom's Wholesale Business Unit. "Saudi Telecom, being the leading provider of telecommunication services in the Middle East, values its important relationship with SES. Such a relationship permits Saudi Telecom to further extend and diversify its network reach, thereby enabling it to offer high-quality and reliable innovative telecom services to its customers within the Kingdom of Saudi Arabia as well as in the Middle East."
SES has an ambitious satellite fleet investment strategy aimed at ensuring enough capacity to meet the burgeoning regional demand. SES WORLD SKIES'
NSS-5
,
NSS-6
,
NSS-7
,
NSS-10
and
NSS-12
satellites, along with
SES ASTRA
's
ASTRA-3B
spacecraft, currently serve the Middle East. Four additional satellites will be launched in the next two years to bolster the bandwidth necessary to enable the connectivity evolution in Africa, India and the Middle East.
SES-4
and
SES-5
are both scheduled to initiate service this year, while
ASTRA 2F
and
ASTRA 2E
are expected to launch in 2012 and 2013, respectively.
SES is also a major financial backer of
O3b Networks
, a next generation satellite operator building an innovative fiber-speed Medium Earth Orbit satellite constellation. The network will combine the ubiquitous reach of satellite with the speed of fiber to deliver satellite internet and mobile backhaul services to emerging markets such as the Middle East and Africa.
The Expertise To Deliver
Capacity alone isn't enough – not for a region tapping the full range and potential of satellite technologies and solutions. Service providers, operators and government agencies across the Middle East rely on SES and its broad offering of training and educational programs aimed at maximizing successful deployments and minimizing interference.
"The more our customers know about satellite, the more successful they've become at driving business and connectivity improvements across the region,"
Oteifa
said. "Expertise runs deep in our team, which is fully capable of arming our customers with everything from the basic to advanced satellite knowledge they need to launch, secure and manage their networks."
Satellite interference is a major concern in countries such as Saudi Arabia, where the SES team is making significant progress battling the issue with educational efforts that have drawn praise industry-wide. "Even our competitors have taken note of our ability to reduce outages and their impact on satellite-delivered services in the Middle East and Africa," explained
Oteifa
, citing piracy as another key problem facing the region. "SES has invested heavily in technologies and platforms that enable us to deliver secure video, voice and data regionally and globally,"
Poised For Regional Growth
The demand for flexible and reliable connectivity across the Middle East, Africa and beyond is driving the delivery of new and mission-critical applications. Like multinational corporations and early technology adopters, governments are latching onto an entrepreneurial spirit, thanks to satellite.
For example, Kuwait plans to link all of its embassies worldwide over a satellite-delivered VSAT network. The UN is set to tap VSATs to deliver connectivity to conflict areas in Palestine, Israel, Afghanistan and Darfur, among other places.
"We have consistently anticipated the needs of our customers by immersing ourselves in their operations," said
Oteifa
. "SES has worked side-by-side with our clients in every phase of development and deployment – from engineering design and technology training to the reliable delivery of solutions tailored to meet their business demands and challenges."
"We rely on SES satellites and people with the know how to help us deliver everything from IP trunking and backhaul services throughout Lebanon, Iraq, Afghanistan, Iran, Jordan and Saudi Arabia," said
Peter Samaha
, Vice President of Marketing and Business Development for Lunasat, a leading provider in the Middle East and Africa. "In a market that has our teams scrambling to meet evolving demands, SES is great source of stability and flexibility that keeps us ahead of the curve."